Québec's quaintest winter village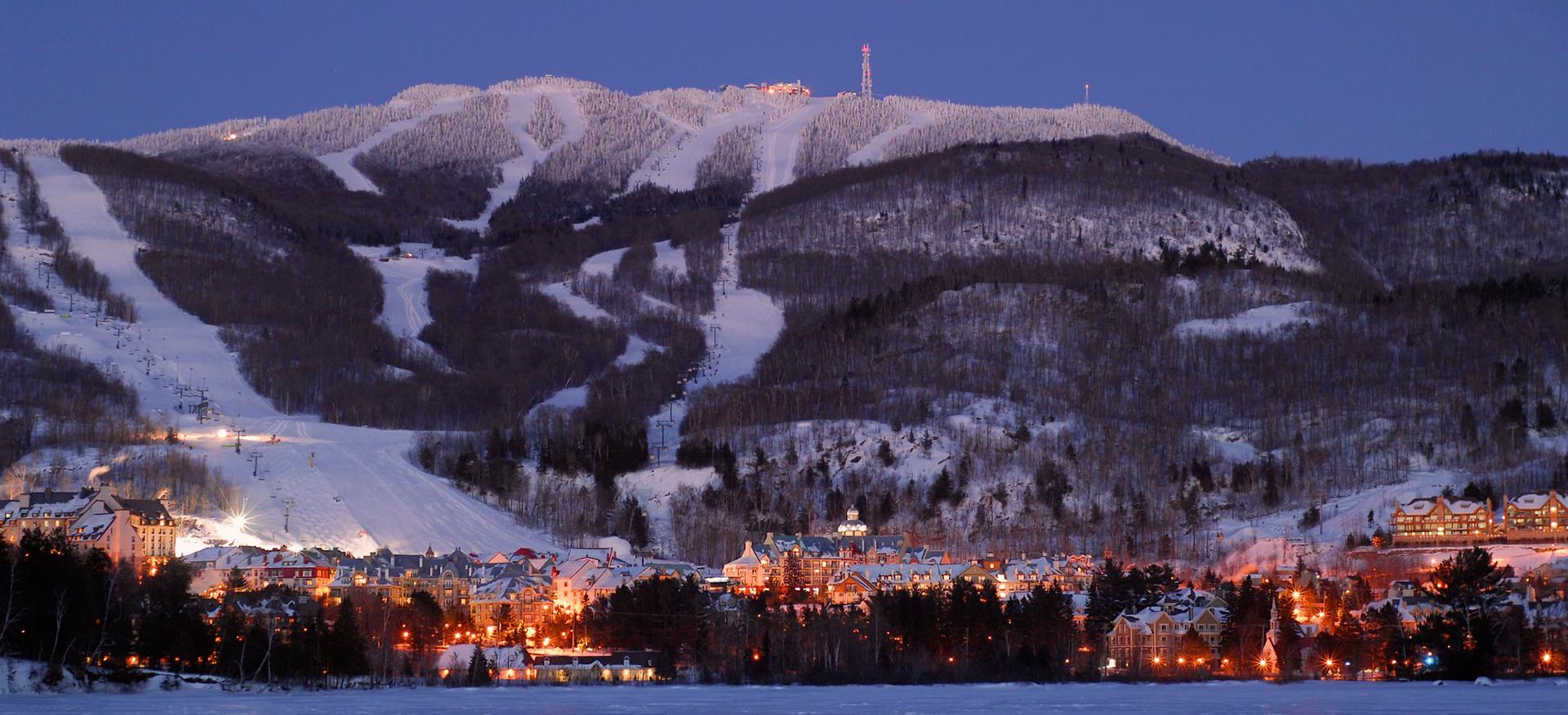 Eighty miles north of Montr?al, Tremblant lies at the base of Qu?bec's lovely Laurentian mountains. Open year-round, the place is especially superb in winter.
Haven't heard of  Mont-Tremblant? Here's why Forbes calls it a must-visit spot:
Charm.

Picture a cobblestone-lined, pedestrian-only village with quaint Old World

-

inspired architecture.

French-Canadian culture.

French-speaking locals here are warm, welcoming, and fun loving.

All in one.

Tremblant manages to double as a pretty resort town and world-class ski destination, while being home to a sophisticated dining scene, wide array of outdoor fun options, and national park north of town.
Here's our quick guide to vacationing in Mont-Tremblant.
Splurge on the tasteful, tranquil H?tel Quintessence along Lake Tremblant that's only a few paces from the village. This 30-suite luxe boutique hotel is decked out in French hunting chateau decor and boasts lake views, balconies, deep soaker tubs, and in-room wood-burning fireplaces. Plus, there's an outdoor infinity pool and top-rated, traditional French fare, right on site.
There's also the Fairmont with over 300 elegant rooms and the Westin, both minutes from the slopes. Lodge de la Montagne is a ski-in/ski-out three-star hotel in town with kitchenettes, fireplaces, a sauna, and hot tub if you're looking for a more casual option.
If you've come to ski and snowboard or go alpine touring, you've struck gold. SKI magazine readers rank Tremblant the No. 1 ski resort in Eastern North America. The resort gets tons of snow each season (open November through April), has a much-acclaimed small-group-oriented ski school, terrain parks, and first class snowmaking equipment, keeping the 96 runs on four mountainsides in tip-top shape. In all, there's 662 acres of skiable terrain. The south side is optimal for beginners -- especially the long, 3.7-mile Nansen run -- while advanced skiers will love exploring the north side.
For something special, take a seat in the cheery cottage of sEb L'Artisan Culinaire, a Qu?bec fav delivering culinary art drawn from pristine local ingredients. Order the red grouper fillet or the duck. Warm up with gooey raclette (melted cheese over potatoes or bread) at French Alpen lodge-style La Savoie, a local haunt that also serves traditional fondue.
Foodies like the lavish brunch buffet and Laurentian d?cor, at the Fairmont's Le Comptoir and Microbrasserie La Diable for a flight of apr?s-ski Qu?bec craft brews over Swiss sausages and French-Canadian poutine. For date night, settle into a leather wingback at the Winebar, a softly lit stone wine cellar at upscale H?tel Quintessence. But will you be able to narrow down your choice from 4,000 vintages? It won't be a problem with a top notch sommelier to guide you.
You'll feel like you're in Europe strolling the twisting cobblestone streets of the pedestrian-only village at the mountain base. There's even a laidback ski-in, ski-out casino, if you're feeling lucky and the lower village's original 1930s cottages are especially cute. Browse 35 shops and galleries for artwork, apparel, designer accessories, hand-crafted toys, books, ski and snow sport equipment, jewelry, candy, chocolate, gifts, and souvenirs.
Pick up something quirky and comfy -- PJs, socks, boxers -- at Qu?bec-based Hatley. If it's a really special occasion, Joaillerie St-Onge sells made-in-Canada designer jewelry in retro-modern styles. Indulge in maple taffy twisted hot onto a stick in the cold snow, a Qu?bec winter tradition, at an outdoor hut near the gondola called Cabane ? Sucre de la Montagne. After all, some 80 percent of the world's maple syrup comes from Qu?bec.
Situated along the Diable River, Finnish-style Scandinave Spa is a retreat day resort featuring a series of outdoor mountainside cascading falls, heated baths, and cold dips, plus solariums and sauna huts, and inviting relaxation nooks warmed by crackling fireplaces. It's also dedicated to pampering and quiet. Get a massage or just soak in the steaming pools. You can unwind at Le Pimbina Mont-Tremblant Inn, an antique and art-filled B&B with five quiet rooms, a massage parlor, and outdoor Jacuzzi that offers several kinds of R&R packages.
While you're there, be sure to check the events calendar. There's always something: Sports competitions, demos, festivals, concerts, snow polo. New Year's Eve is particularly spectacular with a torchlight mountain descent, fireworks, and packed outdoor nightclub. If it's a party you're looking for, there's sure to be one nearby.
Photo: Mont-Tremblant Photos via Flickr under CC BY-ND 2.0
What else is on in Mont-Tremblant? Lots. Find more at the Qué​bec Original website.