5 New Year's resolutions to check off in Canada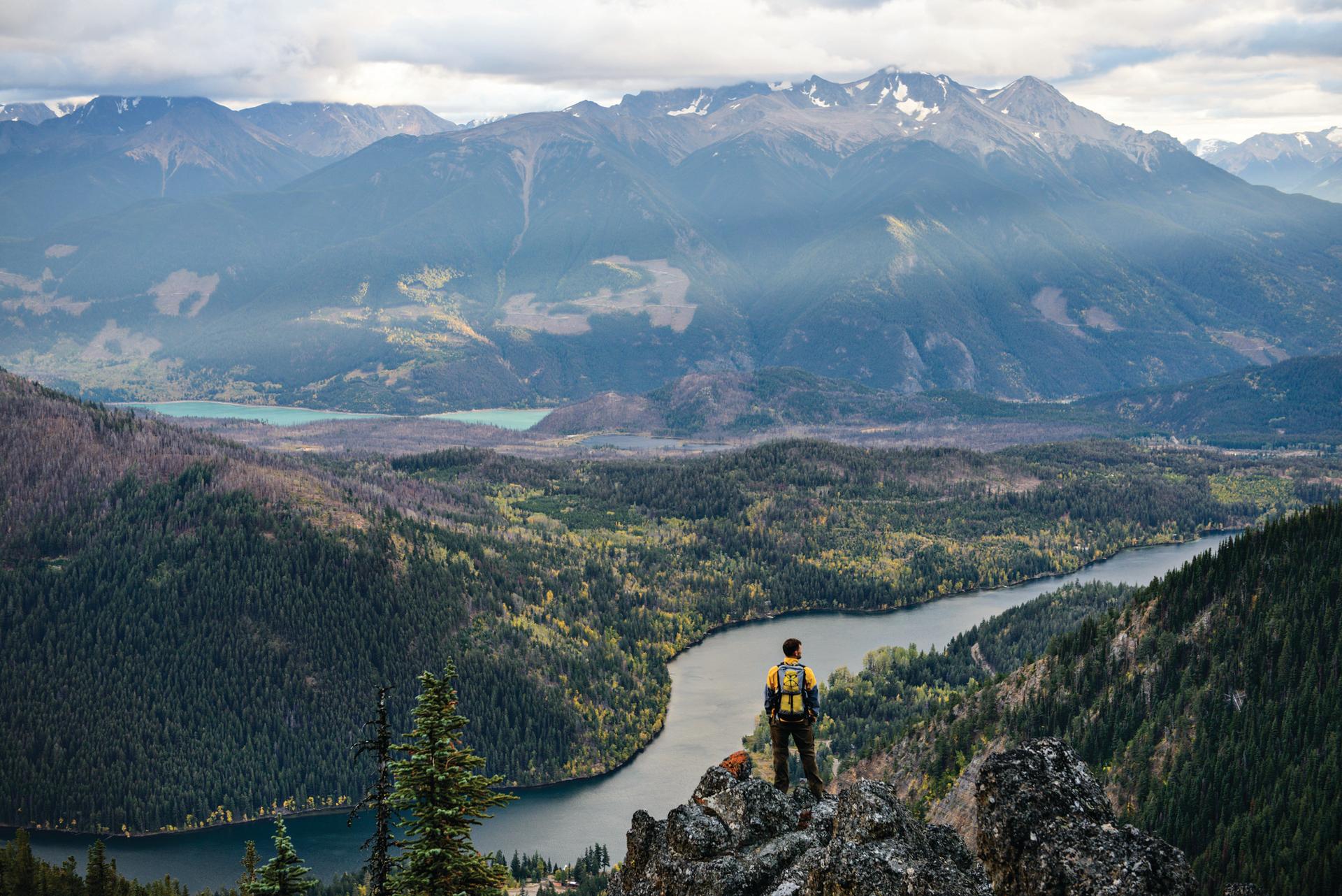 Every year we make commitments to work better, play better and be healthier in the 12 months ahead. And more than anything, it's an opportunity to start fresh and look to the new year with a new attitude. Canada is here to help. 
Check off these five top New Year's resolutions for a spectacular year.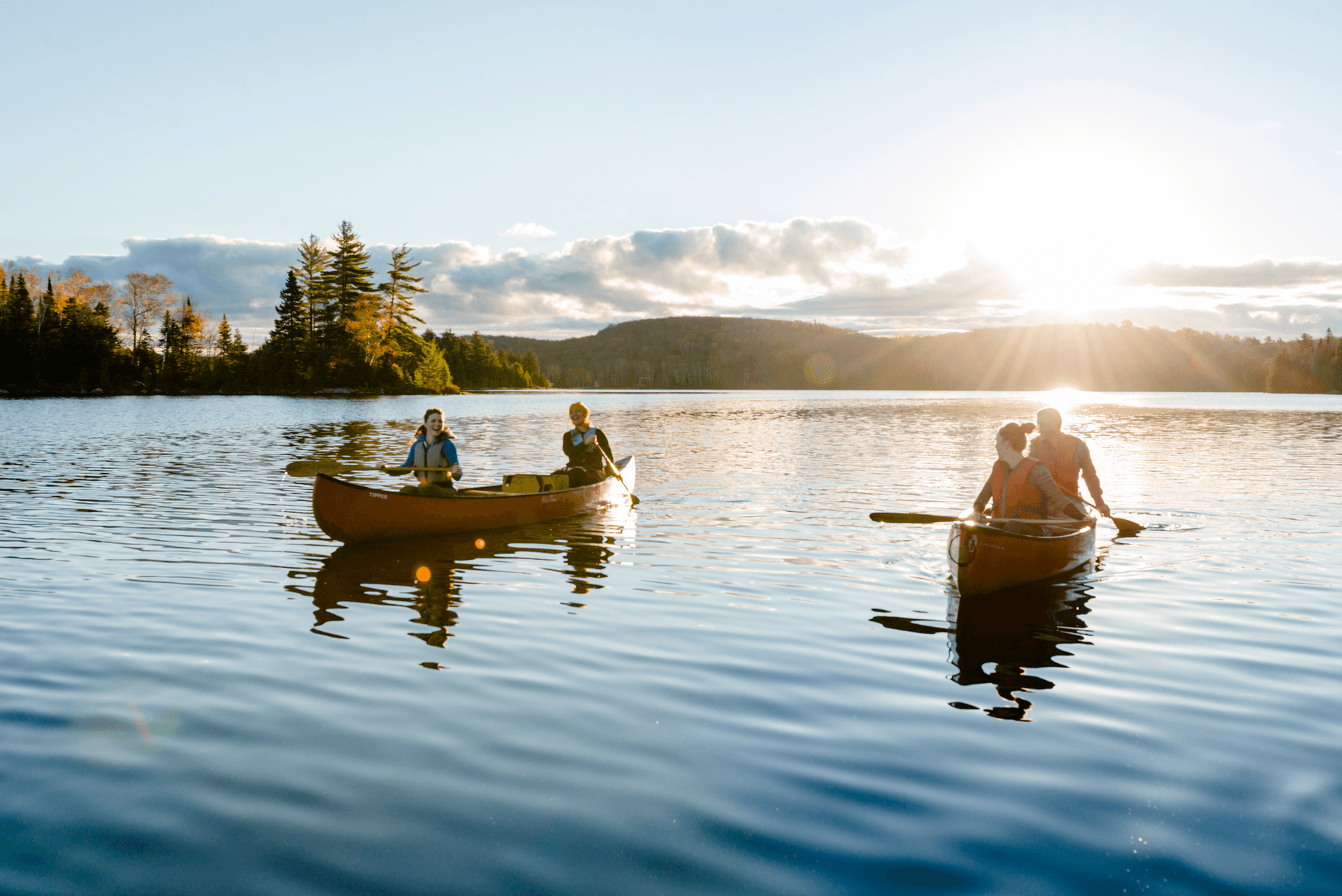 Ontario's Algonquin Provincial Park offers ample options for getting active outdoors, from canoeing and hiking, to skiing and snowshoeing.
Most of us want to get moving more often, and a vacation is a good time to kick off a new regimen. Skiing and snowboarding is so much fun, it doesn't even feel like exercise -- until you sit down apr?s, perhaps, but then it's time to soothe your sore muscles in the hot tub, anyway. Whistler Blackcomb is North America's largest ski resort with 8,100 acres and 5,020 feet of vertical drop and the season is long from November to May. Plan a getaway, then continue your fitness with jogging, Zumba, or the eliptical when you get home.
Other top ski resorts are set in the Canadian Rockies: Alberta's huge Sunshine Village in Banff, locals' hill Norquay, and picturesque Lake Louise; and in British Columbia, relaxed Fernie for powder, Revelstoke for advanced powder skiers, and backcountry hotspot Kicking Horse. Or in the east, there's Quebec's charming French-Canadian Mont-Tremblant and Ontario's largest, Blue Mountain Resort, in Collingwood.
Another wonderful way to stay fit is getting outside and exploring. Canada's parks are gorgeous, pristine, hugely varied, and filled with opportunities for bucket list adventure. The country's first and most famous is Ontario's massive Algonquin Provincial Park, classic wilderness filled with wolves, bears, and moose. Another favorite is Bruce Peninsula National Park, for its Caribbean-like white-sand beaches and dramatic white cliffs framing the turquoise water of vast Lake Huron.
The iconic Canadian Rockies are world renowned for adventure from Banff National Park to fairy tale-esque Waterton Lakes. In the east, there's Nova Scotia's Cape Breton Highlands National Park and top-of-the-world Skyline Sunset Hike, as well as remote, untouched Torngat Mountains National Park in Newfoundland and Labrador, where you can set out from a research station basecamp with Inuit guides to see polar bears and icebergs. Just as superlative is the Yukon's Kluane National Park and Reserve, a UNESCO World Heritage Site and one of the planet's largest protected wild areas.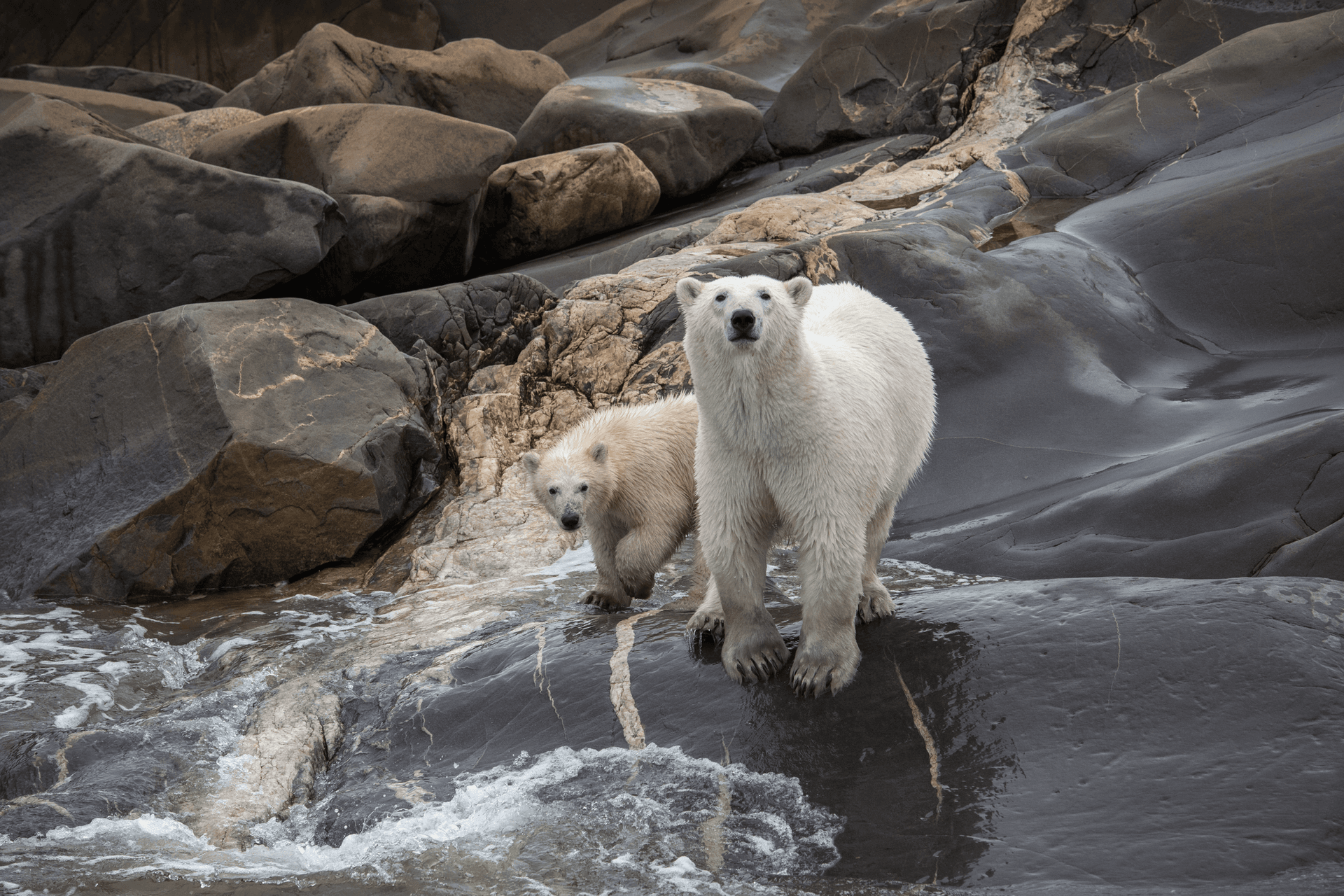 See polar bears in Churchill, Manitoba - credit: Max Muench
Feeling like you've been trapped in your house for the last 12 months? Whether it's the town up the road, or the neighbouring province, a safe getaway might just be to antidote. A vacation is the perfect way to get a change of scenery, try different cuisines, get to know another culture and dabble in the exotic and unknown--even if it's close to home.
Or you might want to see a dramatic Northern Lights show in the Aurora Capital of North America, the Northwest Territories, or drive the epic Dempster Trail into the Yukon and Arctic. Practice your French in Quebec City, a historic 400-year-old walled city, and sample some of the globe's top foodie restaurants and flakiest croissants outside France.
Head to Manitoba to see polar bears up-close and swim with belugas, tour Canada's first national museum outside the capital, the celebrated Canadian Museum for Human Rights in Winnipeg, hook the big one on a trophy fishing excursion, and join an Aboriginal Pow Wow. You could even do a cross-Canada whirlwind tour hitting Toronto for shopping, Montreal for eating, Calgary for the Rockies, and Vancouver for the craft beer and beaches in one go.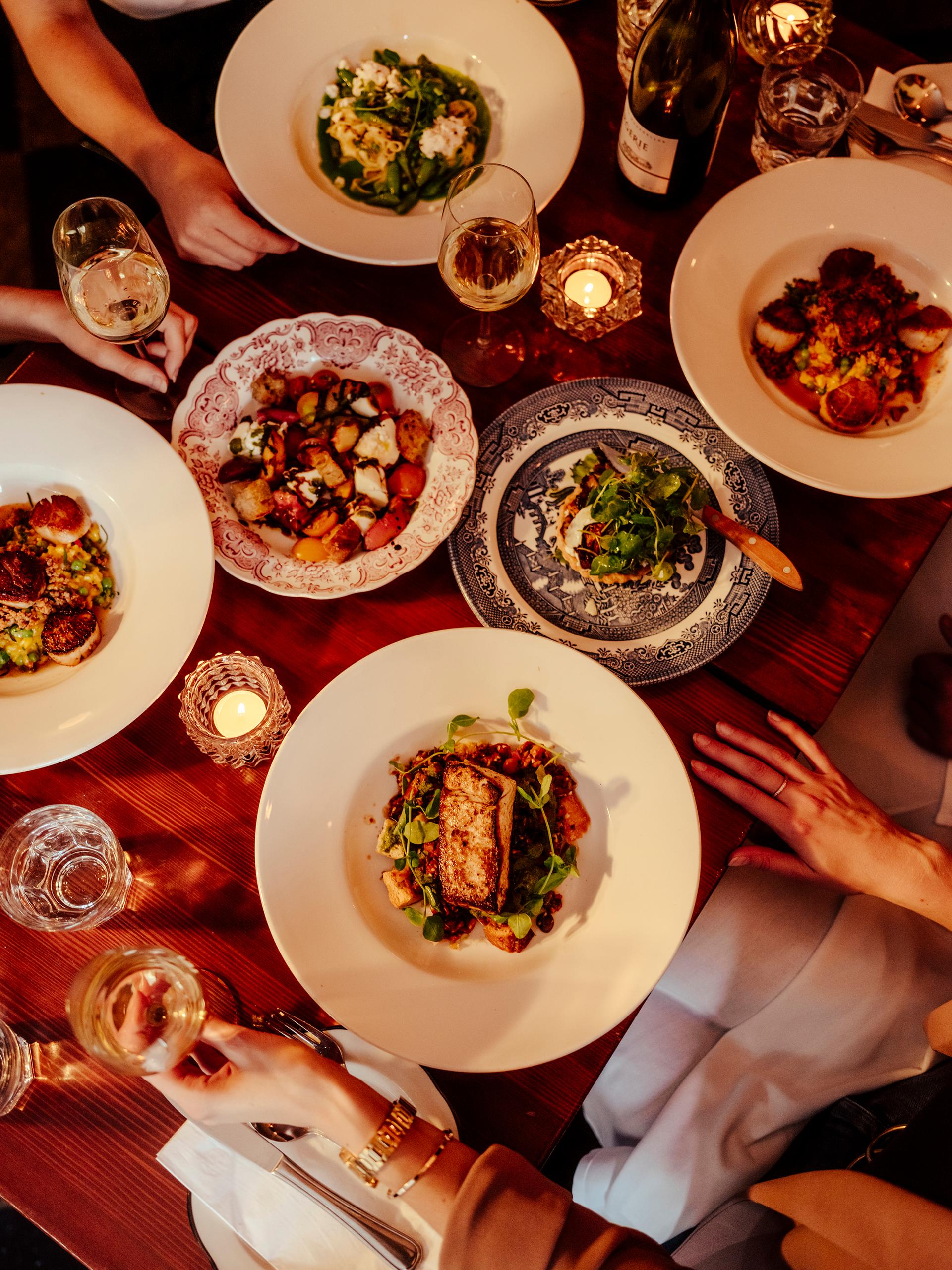 Sample fresh seafood and other local fare in Nova Scotia.
Hungry for some new dining experiences that appeal to more than just to your taste buds?
Discover incredible local food scenes in every corner of Canada, from restaurants and Farmers' Markets, to one-of-a-kind culinary experiences that combine Indigenous techniques and flavours, award-winning wines, spirits, craft beers and ciders with amazing local fare prepared by celebrated chefs.
Visit Indigenous restaurants across Canada with menus inspired by the land, oceans, and forests across diverse landscapes in Canada such as Salmon n' Bannock bistro in Vancouver, or Feast Caf? & Bistro in Winnipeg. 
Stop by plant-based vegan and vegetarian restaurants from high-end to local haunts. Standouts include Saskatchewan's Hunter Gatherer Vegetarian Diner in Regina, Montr?al's Aux Vivres Restaurant, Prince Edward Island's Splendid Essence in Charlottetown, and Nova Scotia's Heartwood in Halifax.
Or plan to eat your way through your vacation, touring one of Canada's culinary trails. Choose from the fresh seafood of Prince Edward Island, Quebec's Cheese Route, Nova Scotia's Good Cheer Trail or BC's Ale Trail.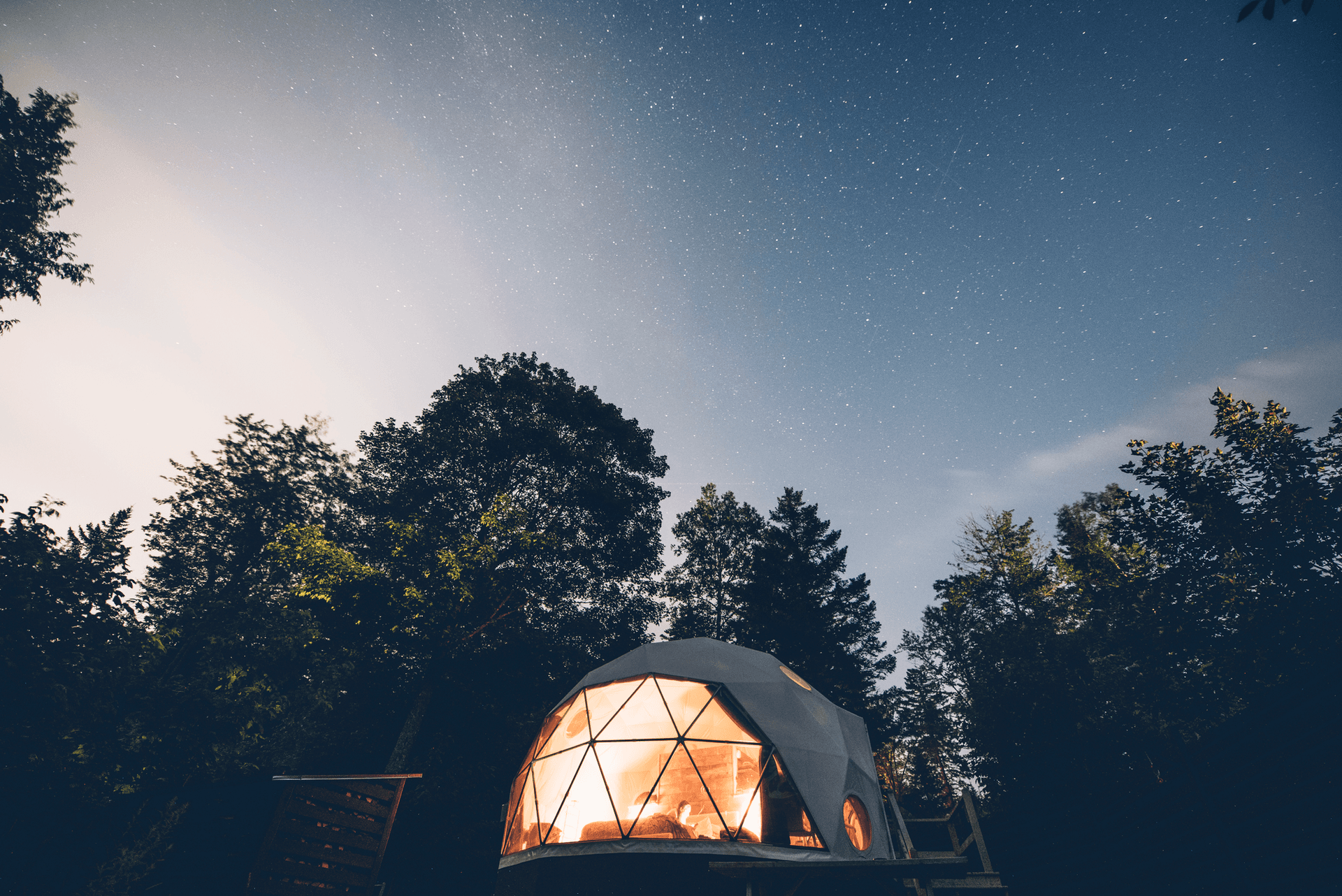 Swap the daily routine for rest and relaxation at Ridgeback Lodge, New Brunswick - credit: Max Coquard
Getting more rest and spending less time on your phone seem to be at the top of everyone's list nowadays. Luckily, Canada has plenty of places for a relaxing vacation. Go "glamping" in New Brunswick near Fredericton in rustic-chic log cabins or luxe domes with king-sized beds, wood-fired hot tubs for two, and skylights for watching the stars as you drift off to sleep. Also top of the list are Saskatchewan's La Reata Ranch for big-hearted hospitality, riding the open range, and relaxing by the fire after a big serving of BBQ'd ribs, and unpretentious Manitoba for laidback lake fishing, outdoor Scandinavian-style spa retreating, and stargazing. Canada's cultured capital Ottawa is great for easygoing sightseeing with all the highlights in one compact area, plus elegant dining and scenic outdoor activities. Or if a spa vacation is on your mind, there are plenty of top-notch options. Of course you'll want to snap plenty of pictures, but be sure to use the time to also connect with your travel companion and friendly locals.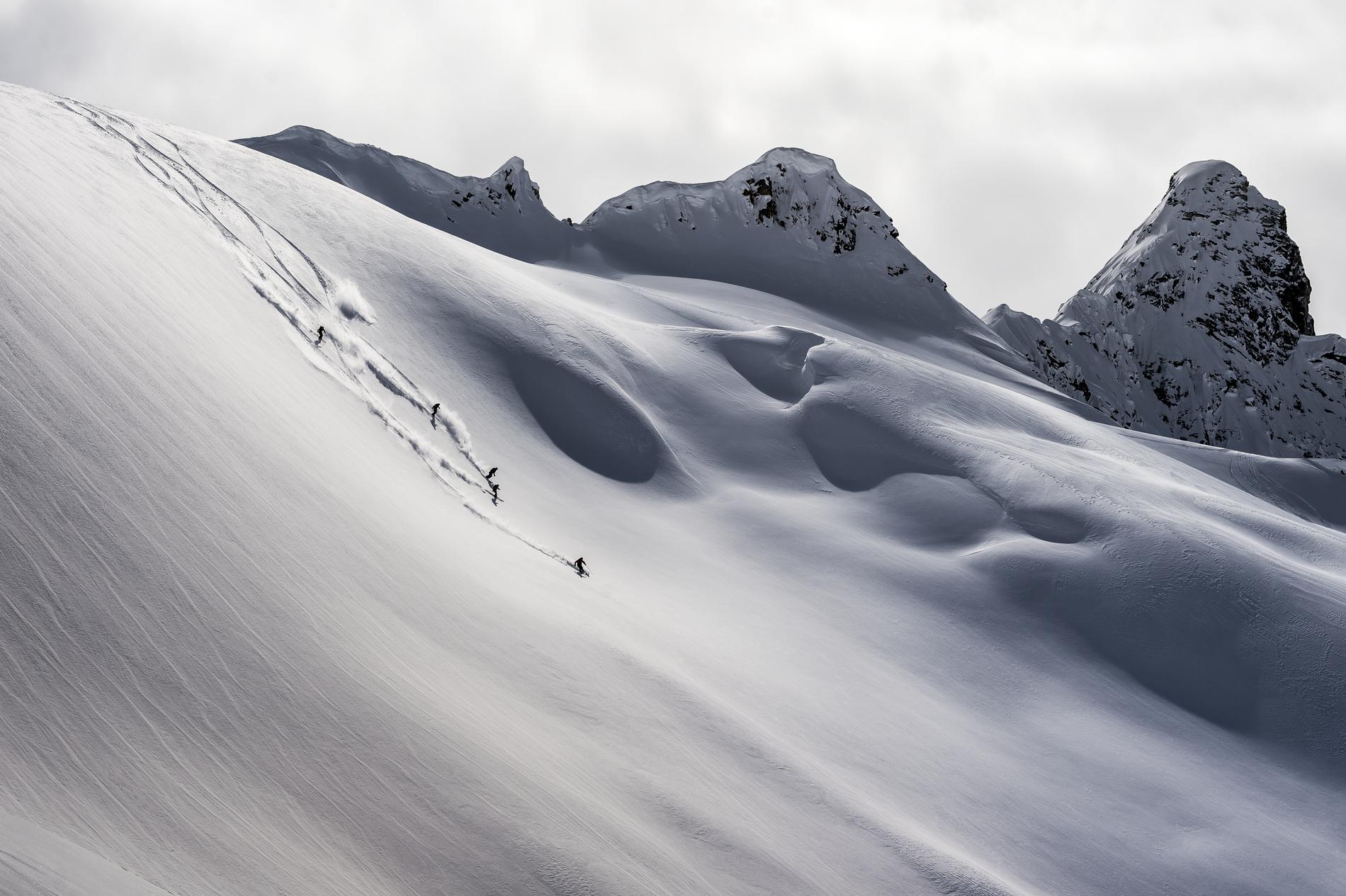 Whether you're a first-timer or a seasoned pro, Revelstoke is a heli-skiiers dream - credit: Destination BC/Blake Jorgenson
There are really four main spots where extreme sports reign: Alberta and BC (for legendary backcountry and heli-skiing), the Yukon (for mountain biking and river journeys), and in Quebec.
In Quebec, you'll want to tackle eco-minded Parc Aventures Cap Jaseux for aerial adventures on the Saguenay Fjord . The course includes 73 suspended forest bridges, ziplines, and a climbing-rappelling-hiking challenge combination called the via ferrata along sheer cliff sides. Experienced climbers scale the massive rock faces solo, of course. Parc National de la Jacques-Cartier is the place for extreme white-water canoeing and backcountry paddle expeditions, and fall time with the changing-leaf backdrop is hard to beat for stunning scenery.
Any time of year, ziplining is a hoot. We recommend Air Canyon which features a double chair ripping 90 metres above the canyon and falls, or the double zipline at Parc de la Chute-Montmorency. In winter, try ice canyoning and scale the 83-metre-high frozen waterfall. Another popular place is Massif de Charlevoix or Vallee Bras-du-Nord, with rock-and-ice climbing courses with views of Montmorency Falls. 
Ready to start the New Year out right? Make your resolution and hit the trail.
Fuel your travel imagination by discovering more things to do in Canada.
Fuel your travel imagination by discovering more things to do in Canada.