10 must-visit spas in Canada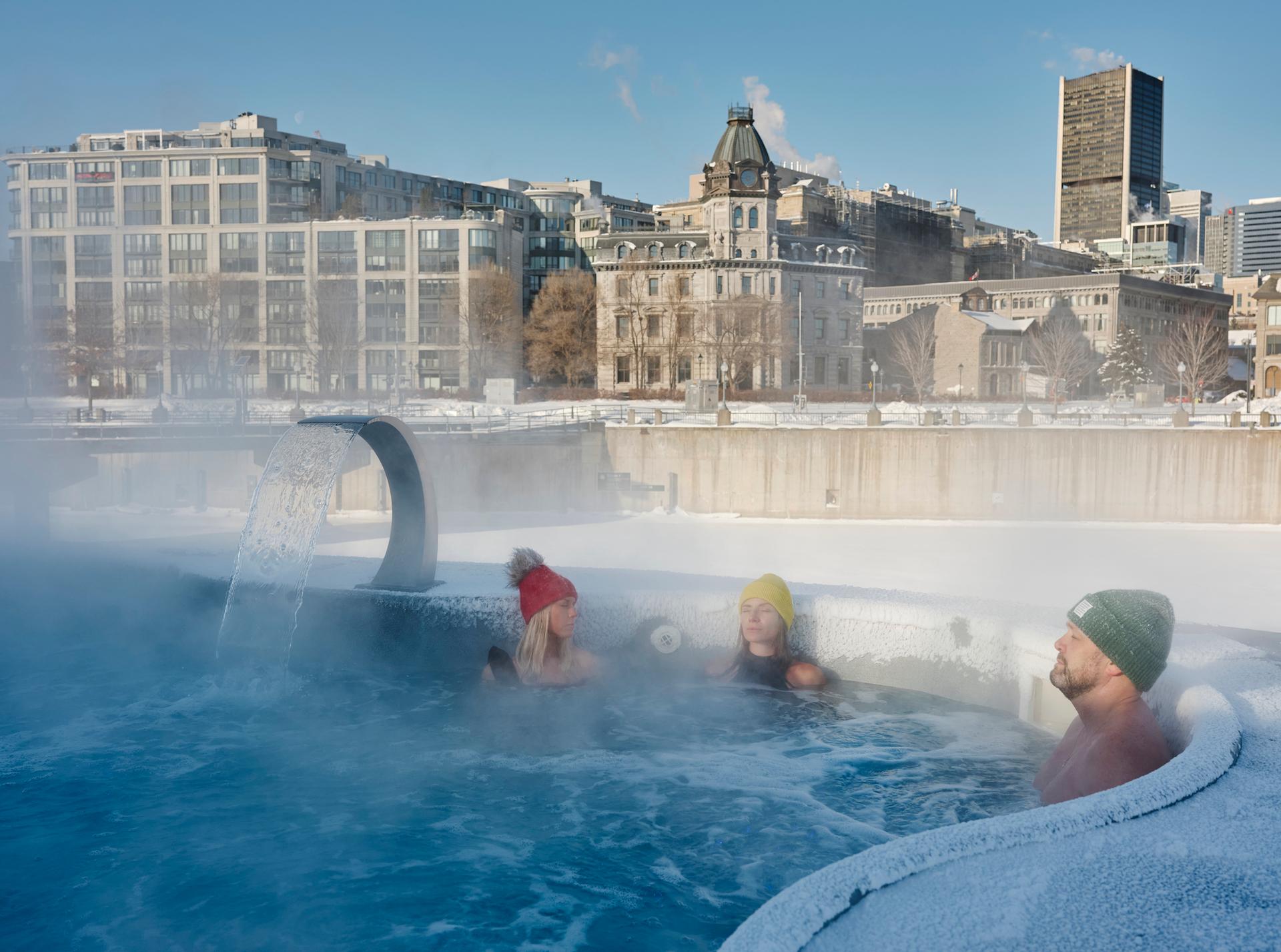 A spa is a spa is a spa, right? Well, we would politely disagree. Across Canada, there are a number of fantastic spas that have made a name for themselves through their luxe ambiance, unique treatments and stunning locations.
From the Canadian Rockies to the coast of Nova Scotia, here are 10 spas that take relaxation to a whole new level.
Willow Stream Spa, Alberta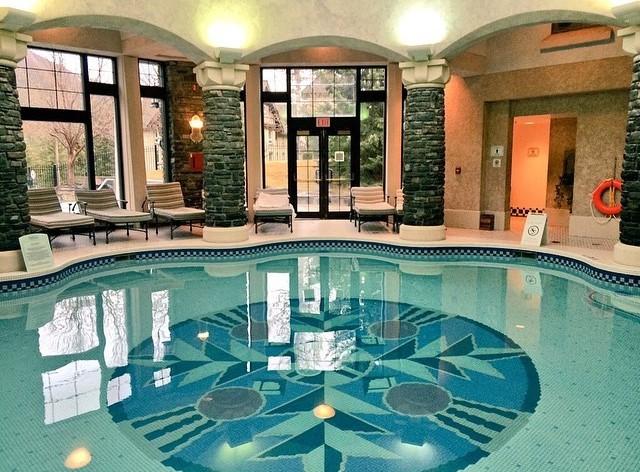 The Fairmont Banff Springs Spa in Banff, Alberta. Credit: Travel Alberta / Lauren Wesanko @lwesanko
It takes something pretty special to keep you indoors while you're in picturesque Banff, Alberta. The Fairmont Banff Springs Spa, located in the Fairmont Banff Springs, is one of those special exceptions. The newly-renovated 40,260-square-foot facility includes three waterfall treatment whirlpools, an indoor European mineral pool, an outdoor whirlpool, saunas, steam rooms, a fireplace resting lounge -- and that's just the self-service activities. There's also plenty of massage rooms (including a deluxe couple's suite treatment room the boasts a fireplace, oversized spa shower and soaker tub), spaces for facials, manicure and pedicure stations and a full salon. You really can't beat this mountain sanctuary.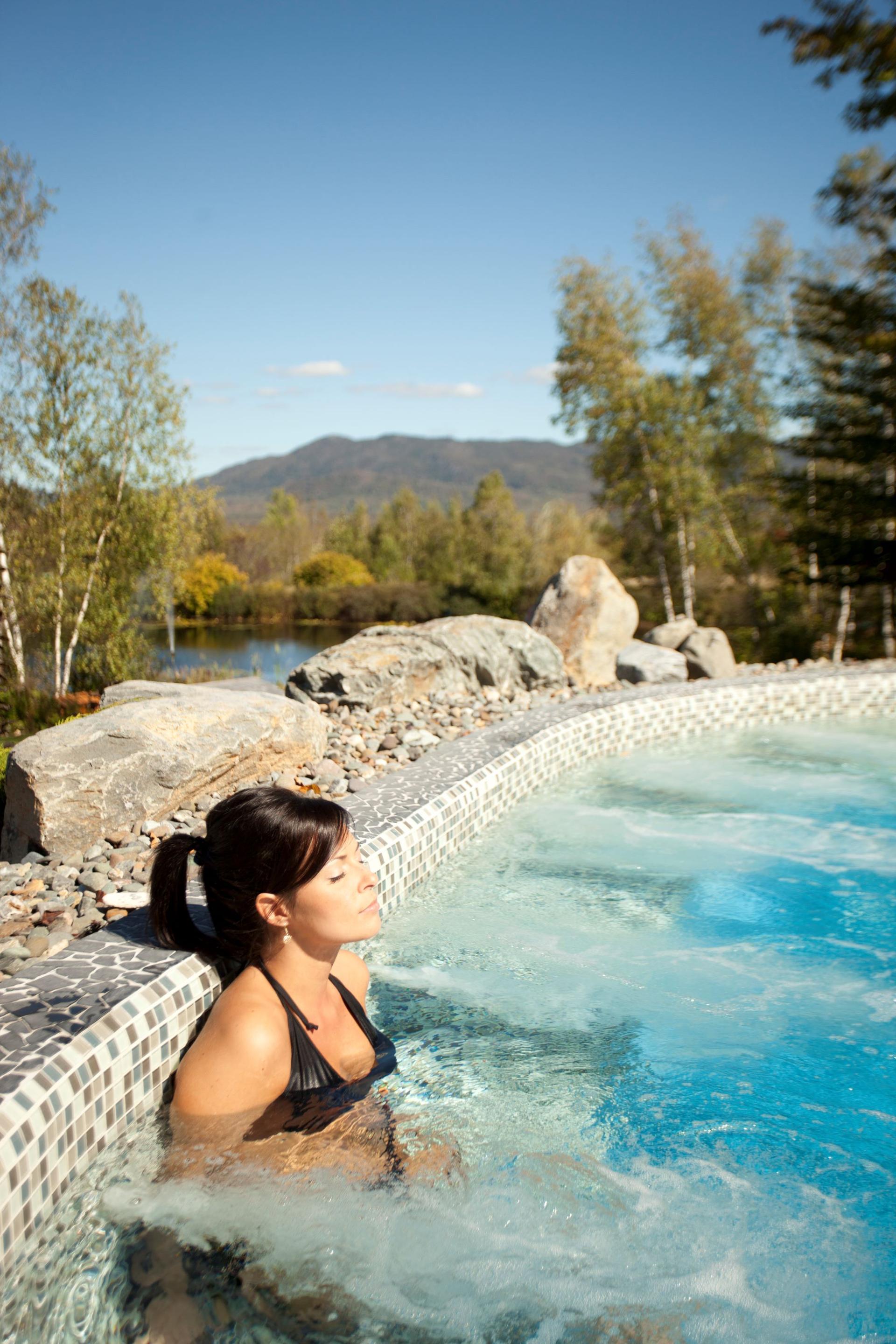 Balnea is located in the quaint Eastern Townships region. Credit: Tourisme Québec / Gaëlle Leroyer
Choice is a great thing. Most spas offer you a choice of two or three types of massages. Then there's Balnea Spa. Located in Quebec's Eastern Townships, an hour-or-so from Montreal. Balnea offers 25 different types of massages, including both traditional techniques and some exclusive to the spa. They also have a Thermal Experience, which includes panoramic saunas, exterior baths, a thermal waterfall, a forest basin, and more. Cycle between hot and cold, and rest in real style.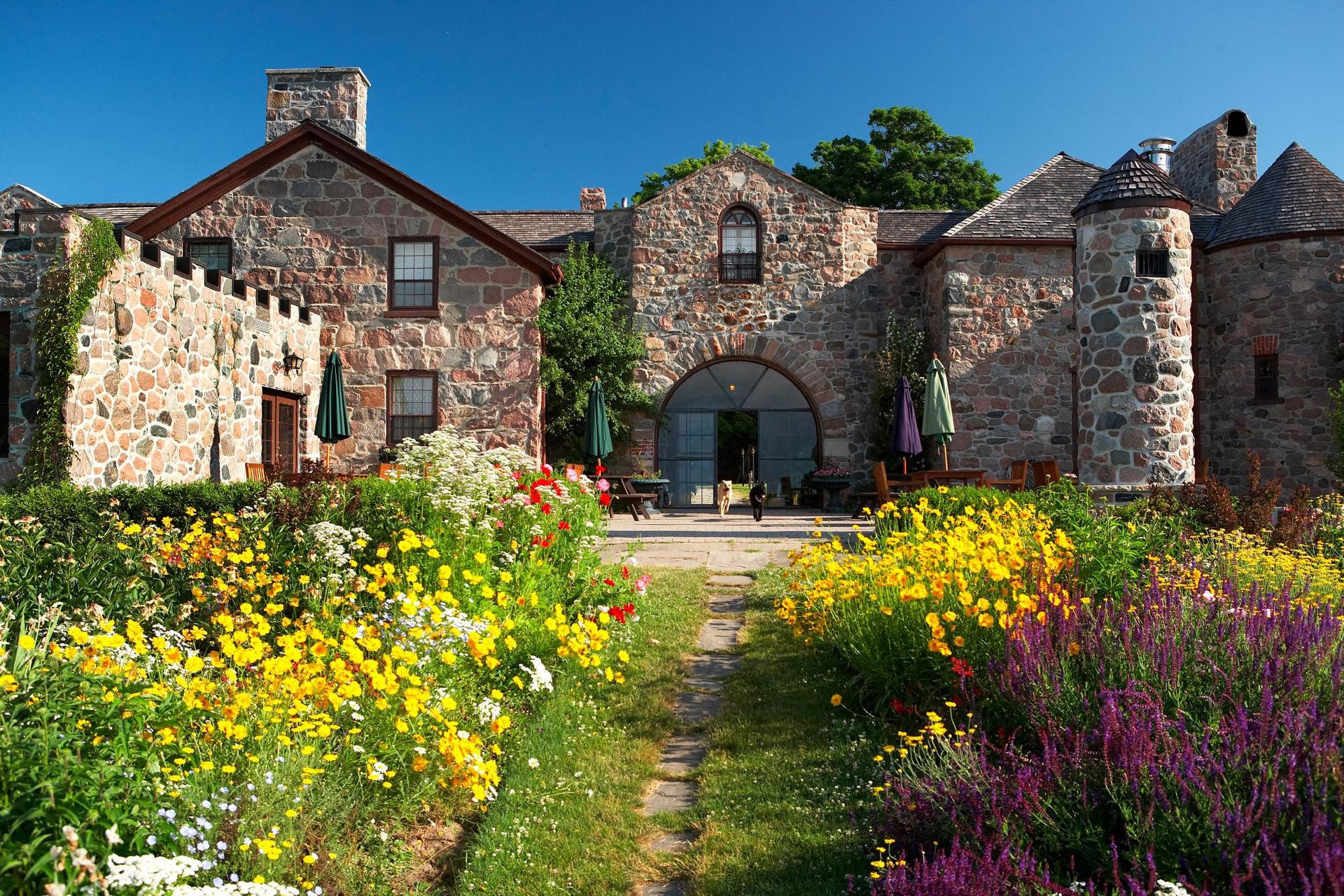 Ste. Anne's Spa. Credit: Kawarthas Northumberland
If you're a spa veteran, and you think you've seen it all, let us introduce you to Ste. Anne's Spa. This Ontario gem isn't like most other spas. It's located in the tiny town of Grafton, about 90 minutes east of Toronto, and the small town feel comes through in many ways when you visit Ste. Anne's. The building itself is much more like a rustic cottage than the modern facilities you're likely used to -- think maple, not marble. And much like the friendly residents in town, the spa actually encourages laughter and conversation instead of enforcing silence. This different approach doesn't change the fact that you can have your pick of a full range of over 35 spa treatments, from hot stone massages to reiki treatments.
The Ancient Cedars Spa at the Wickaninnish Inn, British Columbia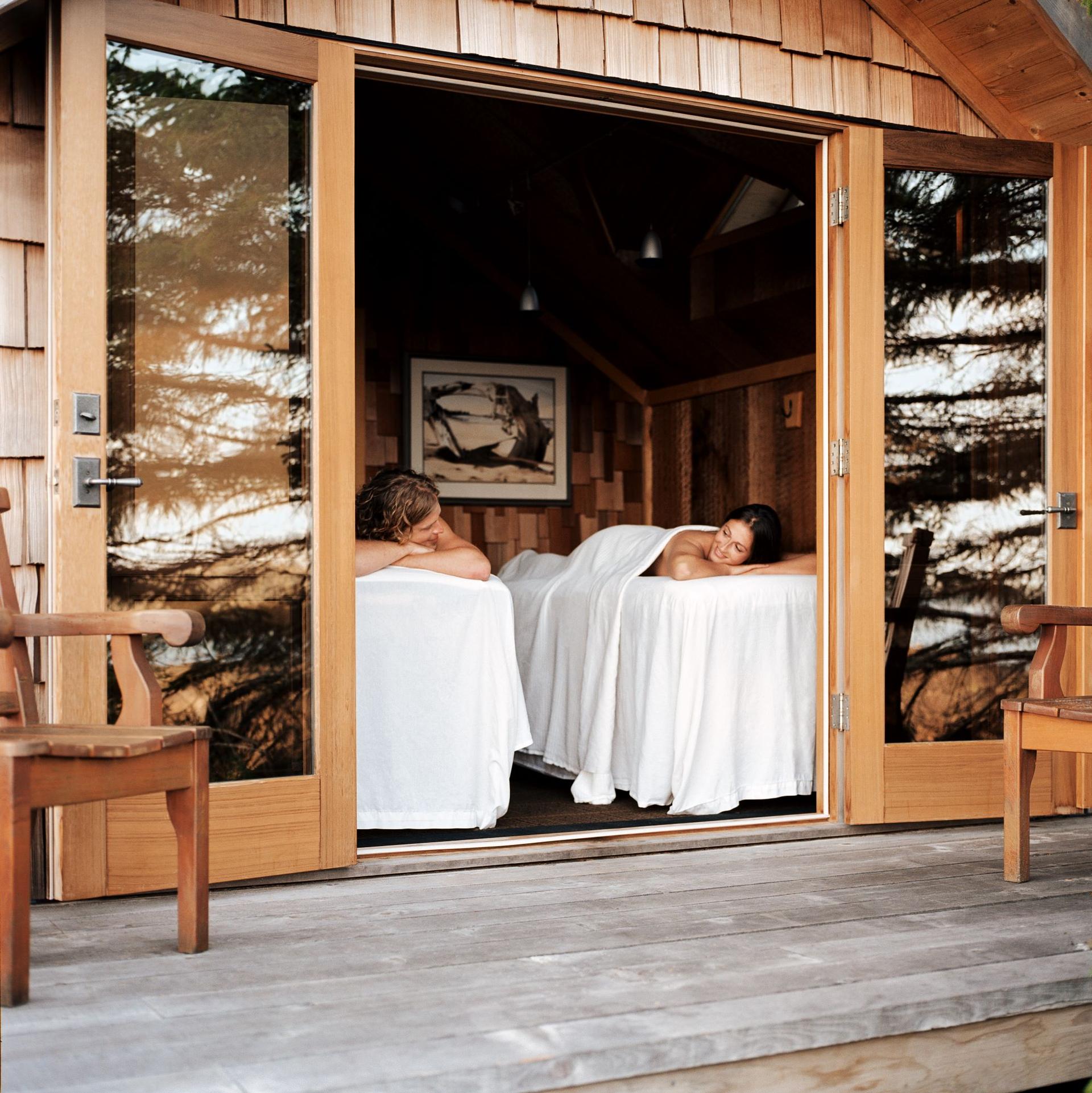 The Ancient Cedars Spa at the Wickaninnish Inn. Credit: Anthony Redpath
On the west coast of British Columbia lies a small surf town called Tofino. Adventurers flock to ride the waves and hike the surrounding rainforests, but if you're looking for a relaxing time, the Wickaninnish Inn can't be beat. The hotel's Ancient Cedars Spa, nestled into the rocks on the edge of the forest, has a breathtaking view of the Pacific Ocean. That view can be enjoyed while receiving a massage, a body polish, or a local First Nations-inspired awakening treatment. You'd also be hard-pressed to find a better space in which to enjoy yoga classes.
Fox Harb'r Golf Resort & Spa, Nova Scotia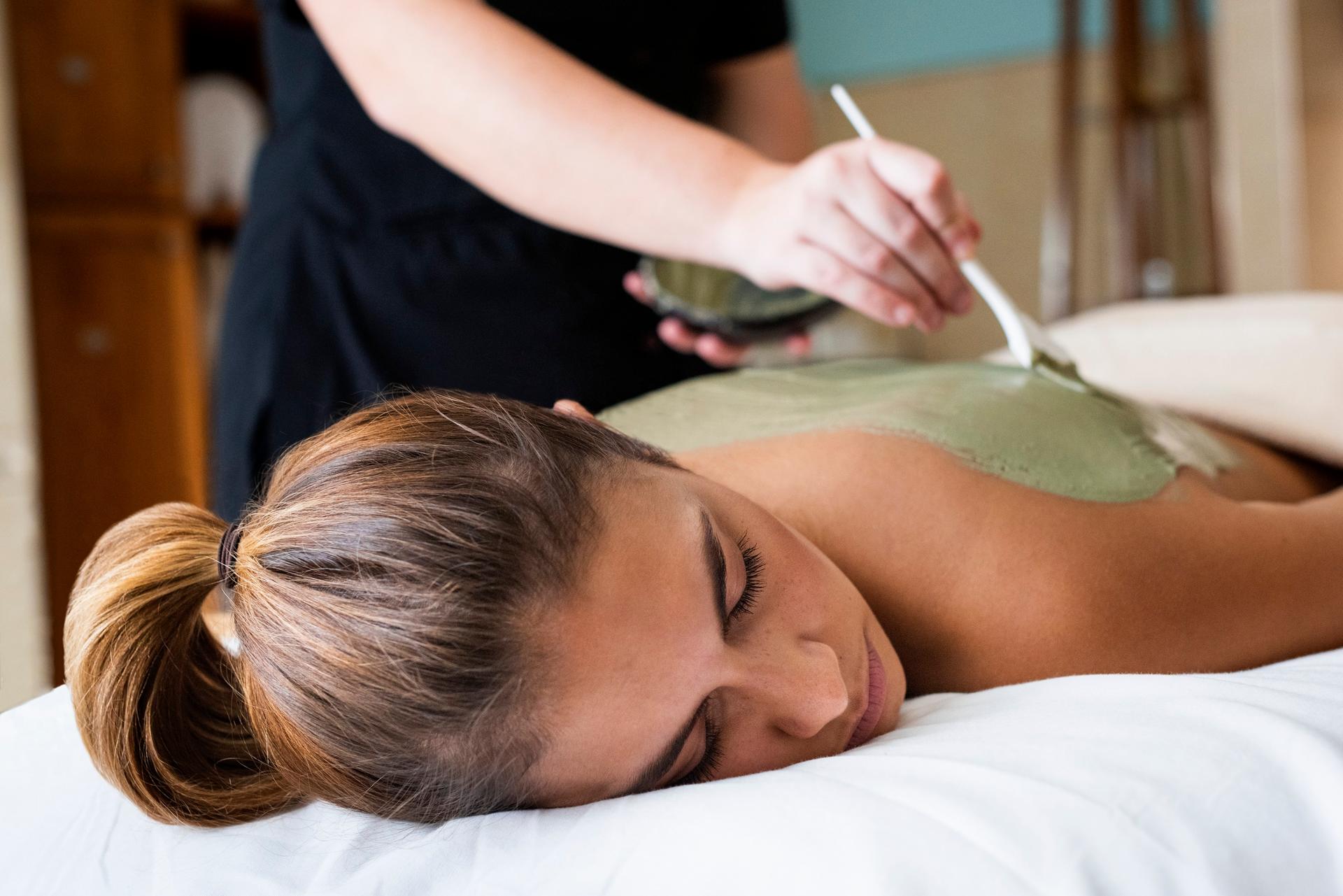 Fox Harb'r Golf Resort & Spa. Credit: Tourism Nova Scotia / Photographer: Dean Casavechia
If you're the type of person who likes to earn their massage, Fox Harb'r Golf Resort & Spa might be your type of place. Spend you day on the links, swinging away for 18 holes, before heading to the Dol-?s-Spa for a deep tissue massage. Overlooking the Northumberland Strait in Nova Scotia, the spa does everything from mud treatments to Swiss cellulotherapy. They'll have you looking and feeling great in no time, ready for another day on the greens.
Northern Lights Resort and Spa, Yukon
Aurora Borealis at the Northern Lights Resort & Spa in Whitehorse. Credit: Wolfgang Bublitz
The Yukon, in the Canadian North, might take a bit more time to reach, but it delivers a spa experience like no other. The Northern Lights Resort and Spa is one of the only places in the world where you can follow up your massage with the greatest light show on earth. Enjoy a Finnish or infrared sauna, spend some time in the relax room, get that well-earned massage, or just relax in the outdoor Jacuzzi. Then cuddle up in a warm blanket and look up at the swirling greens and blues of the aurora borealis.
Spa Eastman. Credit: Tourisme Québec / Jean-François Hamelin
Quebec's Spa Eastman is located on a 132-hectres estate in the Eastern Townships. Spend a few days tucked away in nature, enjoying yoga classes, massages and the Nordic baths. Then enjoy the rustic scenery with a walk through the gardens or the 15 kilometres of wooded walking trails. You're guaranteed to end your visit feeling relaxed and refreshed.
Scandinave Spa Blue Mountain, Ontario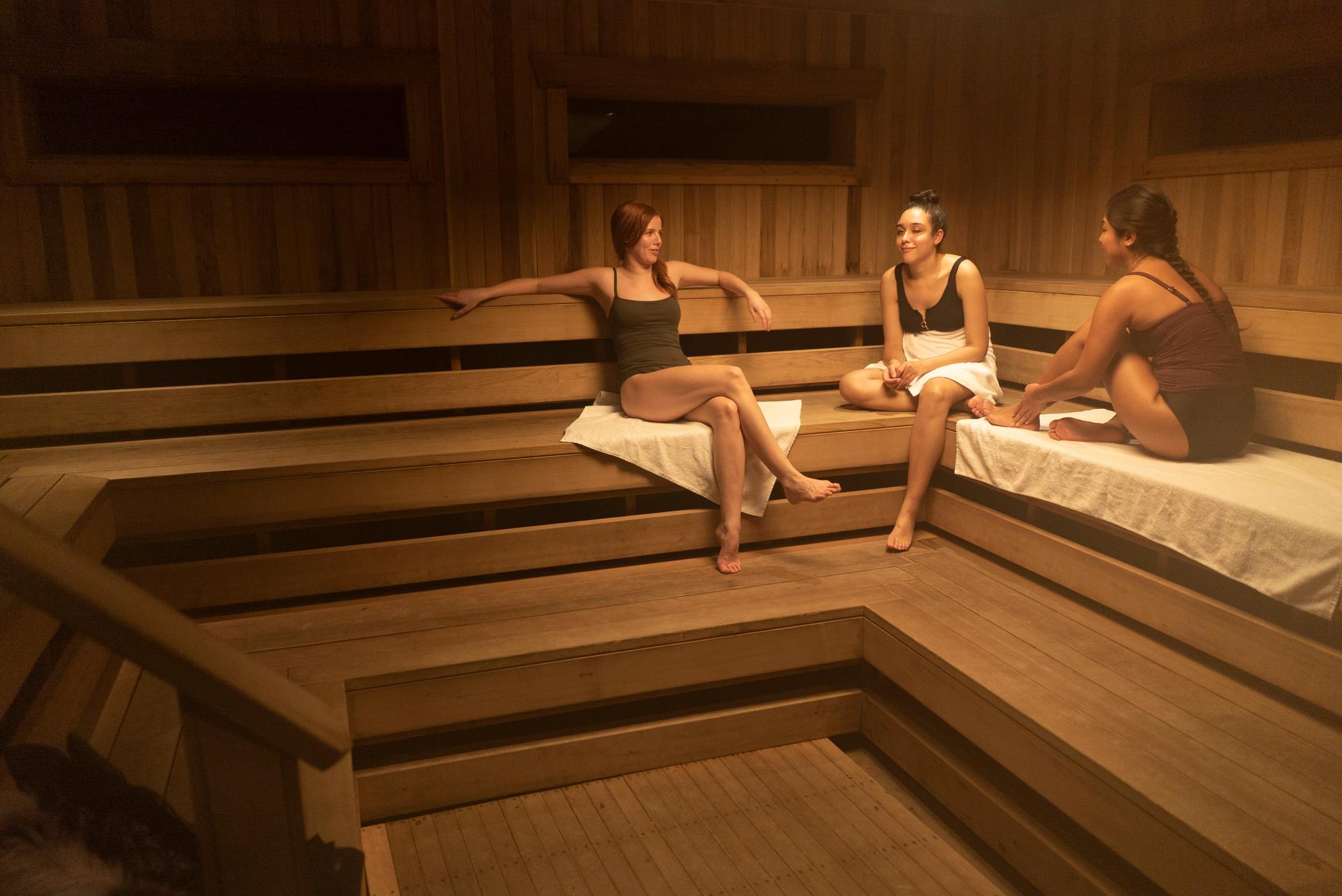 Scandinave Spa Blue Mountain. Credit: Destination Ontario
With views of the Niagara Escarpment, a UNESCO World Biosphere Reserve, the experience at the Scandinave Spa Blue Mountain changes with the seasons. In the fall, you might enjoy the signature Scandinavian baths while taking in the changing colours of the leaves. In the winter, you might watch skiers enjoy the night at the Blue Mountain resort while you soak. In the spring, you might opt for a sports massage after taking on one of the area's fantastic cycling routes. Then in the summer, you might spend a little extra time in the Nordic waterfall cooling down after a day spent on the sands of nearby Wasaga Beach. No matter when you visit, you're sure to enjoy this one-of-a-kind Ontario spa experience.
Boathouse Spa, Oak Bay Beach Hotel Spa, British Columbia
The Oak Bay Beach Hotel, home to the Boathouse spa. Credit: Destination BC / Hubert Kang
Do you like the sound of "hot, seaside mineral baths?" The Oak Bay Beach Hotel Spa is all about making the most of its environment on the coast of Victoria in British Columbia. In addition to the incredible views of the Straight of Juan de Fuca from those seaside baths, the spa offers massages, facials and baths using seaweed concentrates that provide micronutrients that can help your body in more ways than this short blurb can address. Plus, the spa has specialized therapies meant to promote body healing and really make a long-term impact on your health and well-being.
Thermëa by Nordik Spa-Nature, Manitoba
Thermëa by Nordik Spa-Nature in Winnipeg. Credit: JP Media Works-Courtesy of Travel Manitoba
You've kept busy on your trip to Manitoba, hopping from attraction to attraction, and taking advantage of all the cultural and outdoor experiences. Now, it's time to relax, which means paying a visit to Therm?a by Nordik Spa-Nature. This Scandinavian spa is the perfect place to unwind and destress. Go for a long soak in the thermal pools, sweat it out in the Finnish saunas and treat yourself to a massage. Then enjoy some fine dining, because you've earned a good meal after all that relaxing, right?
Relaxing is key to every successful vacation. Why not add one of these spas to your next trips to truly disconnect?
Relaxing is key to every successful vacation. Why not add one of these spas to your next trips to truly disconnect?