Your getaway guide to Cape Breton, Prince Edward Island, and beyond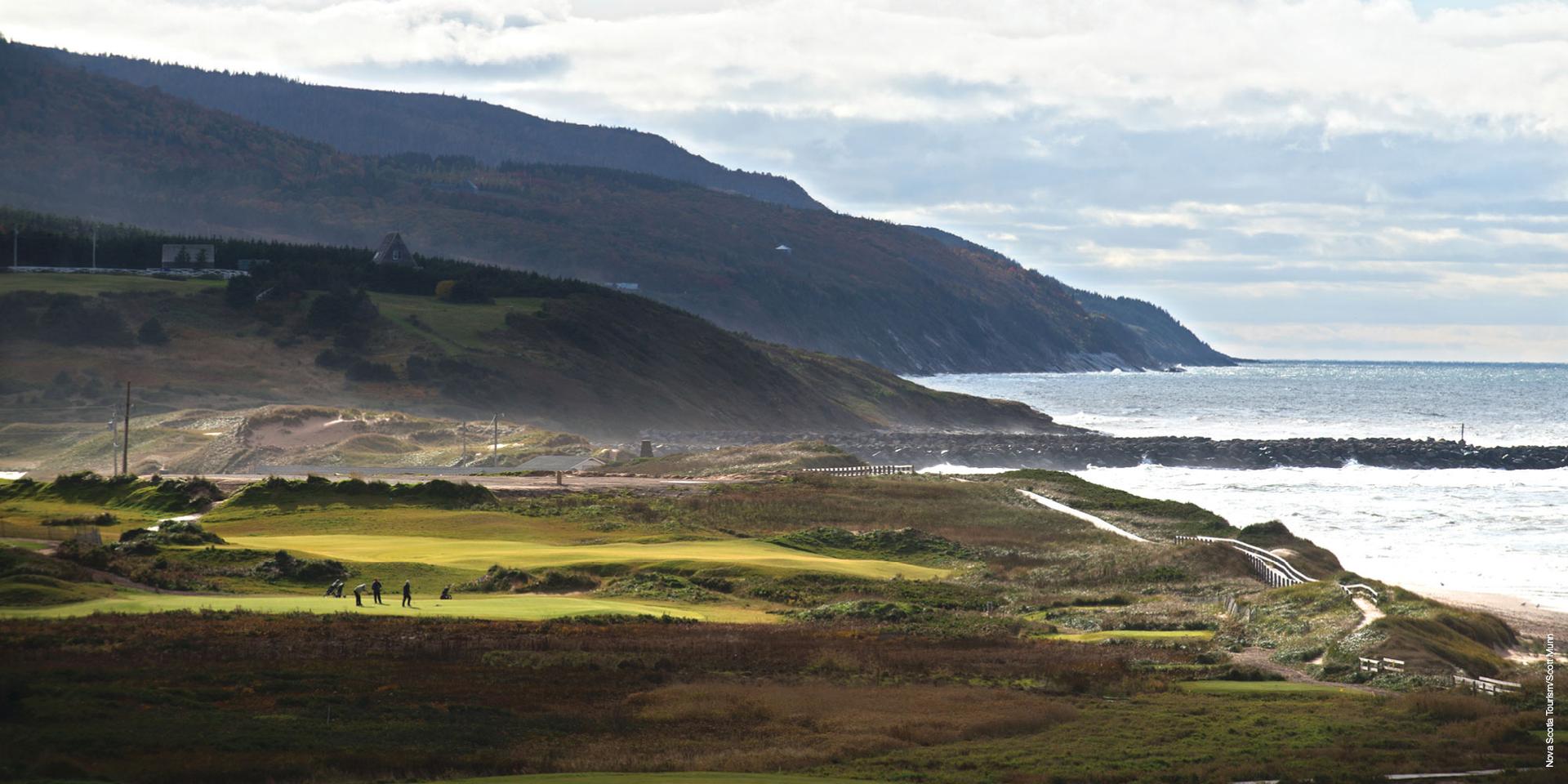 There's something about the very nature of islands, surrounded by perpetually shifting waters, that triggers our desire to hit the road to explore their inner depths and outer extremes. Two such places that are especially alluring in autumn when the leaves put on a stellar show are Prince Edward Island, Canada's smallest province, and Cape Breton Island, a rugged triangle that's part of Nova Scotia.
This breathtaking region on Canada's east coast is ideal to explore on a three- to five-day road trip, starting in Charlottetown, a great place to get a feel for the two provinces' maritime heritage and community spirit.
Charlottetown
There's storybook charm to Charlottetown, capital of Prince Edward Island, which is slightly larger than Delaware. Stately buildings and candy-colored homes overlook the waterfront. Craft beer flows from the taps of the city's burgeoning breweries, and fishing boats laden with seafood form the foundation of the area's culinary scene. During the Prince Edward Island Shellfish Festival hosted here in mid-September, watch oyster-shucking contests, taste hearty seafood chowder, and revel in an evening of life music, East Coast style.
Get another big bite of the province's bounty of during Prince Edward Island Fall Flavours Festival, a celebration of fishers, farmers, and artisans, which kicks off in August and runs until early October. Events are held across the island, like Feast and Frolic in Charlottetown, hosted by celeb Chef Michael Smith who recently opened The Inn at Fortune Bridge, just an hour's drive (50 miles) away in Souris. If you visit this place on the Points East Coastal Drive, be sure to check out the fiddling fisherman.
History runs deep in Charlottetown too. At Confederation Centre of the Arts, learn the story of the landmark 1864 Charlottetown Conference that led to the unification of the nation's British colonies into one federation, which became Canada on July 1, 1867. Strolling the city is an easygoing way to discover sites and scenes, but if you want to explore more, rent a bike and pedal around Charlottetown and beyond.
With so much atmosphere to soak up, consider making your base at the Great George Hotel. The award-winning downtown property offers boutique suites in 17 restored heritage buildings.
Summerside (40 miles/50-minute drive)
Inhale the salty breeze at Summerside, where life is better by the sea. (Don't want to drive? Take the Maritime Bus here from Charlottetown.) Walk the four-mile waterfront boardwalk to buzzing Spinnakers's Landing, gazing at vibrant murals along the way. Or take more time to meander the area's scenic heritage roads by bike or car to see the autumn leaves in their full glory. This arts and cultural hub on the island's North Cape Coastal Drive satisfies the senses year-round, but late-September is all about sipping local brews. As part of the Fall Flavors Festival, the Prince Edward Island Beer Festival offers an up-close look and taste of the art and craft of brewing beer on the island.
Another food-focused place is The Table Culinary Studio in New London (16 miles/25-minute drive from Summerside). For visitors, it's full interactive immersion into the PEI's culture, heritage and local food traditions, with visits to farmers and fishers. Anne of Green Gables(TM) fans will know that the village was the birthplace of L. M. Montgomery and her inspiration for writing the book. (To see more sites frequented by the book's titular character, you can tour the Green Gables Shore region.)
Tyne Valley to Tignish (37 miles/40-minute drive)
Delightful Tyne Valley village (20 miles/30-minute drive north of Summerside) offers a peek at PEI's farming and fishing communities. Daily life marches on here much like it did a century or two ago. See it first-hand by touring family-run Valley Pearl Oysters to learn how these bivalves are produced, while sampling some briny oysters too. 
Continue north to Lennox Island (9 miles/14-minute drive) for an authentic Indigenous experience in the ancestral home of the Mi'Kmaq First Nation whose lineage on the shores of Malpeque Bay dates back 10,000 years. In this community of 450 residents, you can try traditional food, discover medicinal plants, and weave your own basket, a traditional Mi'kmaq art form.
Then make your way to the northern tip of this island to Tignish (39 miles/50-minute drive), a town settled by Acadians in the late 1700s. Visit St. Simon and St. Jude Roman Catholic Church to see the 1882 organ that has a staggering 1,118 pipes. Take time to see other historic sites like the restored 1868 Tignish Heritage Inn & Gardens (stay overnight or get hands-on with a soap making class) that was formerly a girls boarding school.
Continue poking around the picturesque area, which is the start of the 435-mile Confederation Trail (PEI's portion of the TransCanada Trail), or loop back to Charlottetown (88 miles/1.75-hour drive).
Charlottetown to Cape Breton Island (40-miles/45-minute drive, plus a 75-minute ferry ride)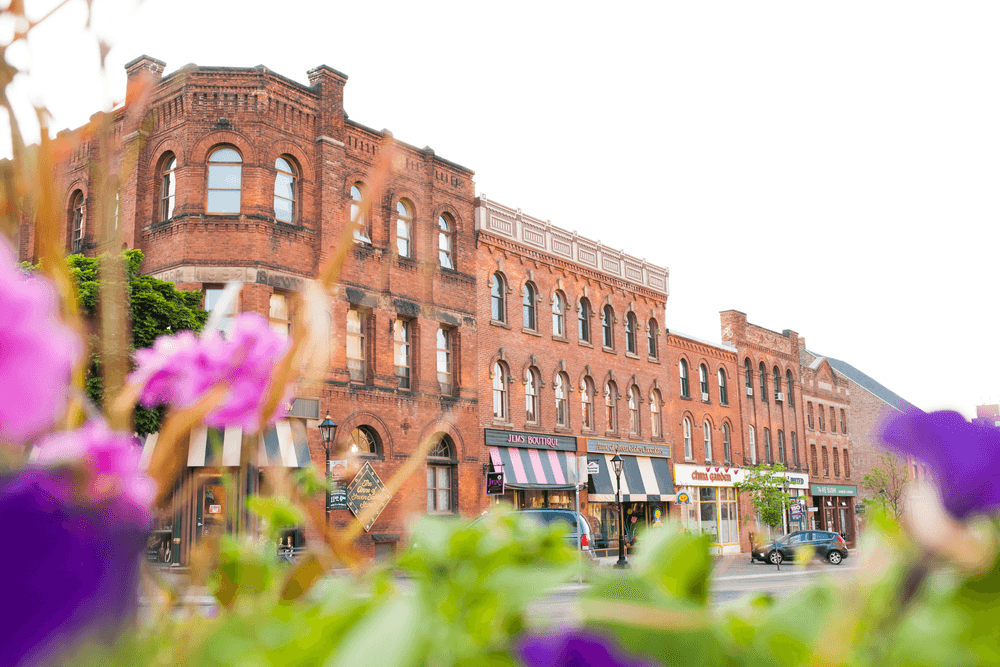 It's a quick drive from Charlottetown to Caribou, where you'll take the ferry trip to Nova Scotia. On the way, drop by the Bryson Family Bakery's roadside stand in Belfast (21 miles/25-minute drive) to recharge with a treat. Nearby is 1845 Point Prim Lighthouse, PEI's first and oldest structure of its kind. Jaw-dropping views provide a perfect backdrop for a picnic or lunch of lobster rolls, chowder, or crab cakes at Chowderhouse PEI.
Before catching the ferry at Wood Islands (22 miles/30-minute drive), tour its active lighthouse, which has watched over Saco Bay since 1806. Sailing the Northumberland Strait provides plenty of chill time before your push from Caribou along Highway 104 through Nova Scotia's Celtic-tinged communities of New Glasgow (the Maritime Bus goes from here to Sydney) and Antigonish to Aulds Cove (81 miles/1.75-hour drive from Caribou) it crosses the Strait of Canso to Cape Breton Island over a rock-filled causeway.
Take a moment to ponder how many islands there are in the world. Then consider this: Travel + Leisure magazine has previously named Cape Breton Island the best island in Canada and ranked it eighth on the planet. When you arrive, you know why. This rarified island enchants with an abundance of natural features like its rugged coastline, towering seacliffs, dramatic highlands and the world's largest inland sea called Bras d'Or Lake (French for "golden arm") within a UNESCO biosphere reserve. It's also a place where living cultures -- Mi'kmaq, Acadian, and Gaelic, among others -- come together to create unique traditions that play out in its vibrant communities.
While Cape Breton is always humming with music, activity amps up during the Celtic Colours International Festival that takes place in communities throughout the island in mid-October.
Inverness (53 miles/1.25-hour drive)
Highway 19N skims the coastline, then travels inland through Glenville, home base for gorgeous Glenora Inn & Distillery. Discover the art of distilling and sample its award-winning whiskies. It's here that Glen Breton Rare 8 Year Old was crafted, becoming the first single malt whisky produced in North America. Get a dose of Cape Breton culture in the Washback Pub during its daily ceilidh, a traditional social gathering involving storytelling and music. Then stay the night on the rambling property. From your log chalet perched on the mountainside, you might even spot a majestic bald eagle drifting above the trees whose leaves have been transformed from green to gold, rust, and red.
From Glenville it's just seven miles (12 minute-drive) to Inverness, a beach community that hugs the shores of the St. Lawrence River. The undulating landscape composed of sand dunes and sea cliffs is also part of the paradisiacal Nova Scotia Golf Trail. Tee off amid a rhapsody of autumn hues with a backdrop of blue waters at the award-winning Cabot Links and Cabot Cliffs golf courses.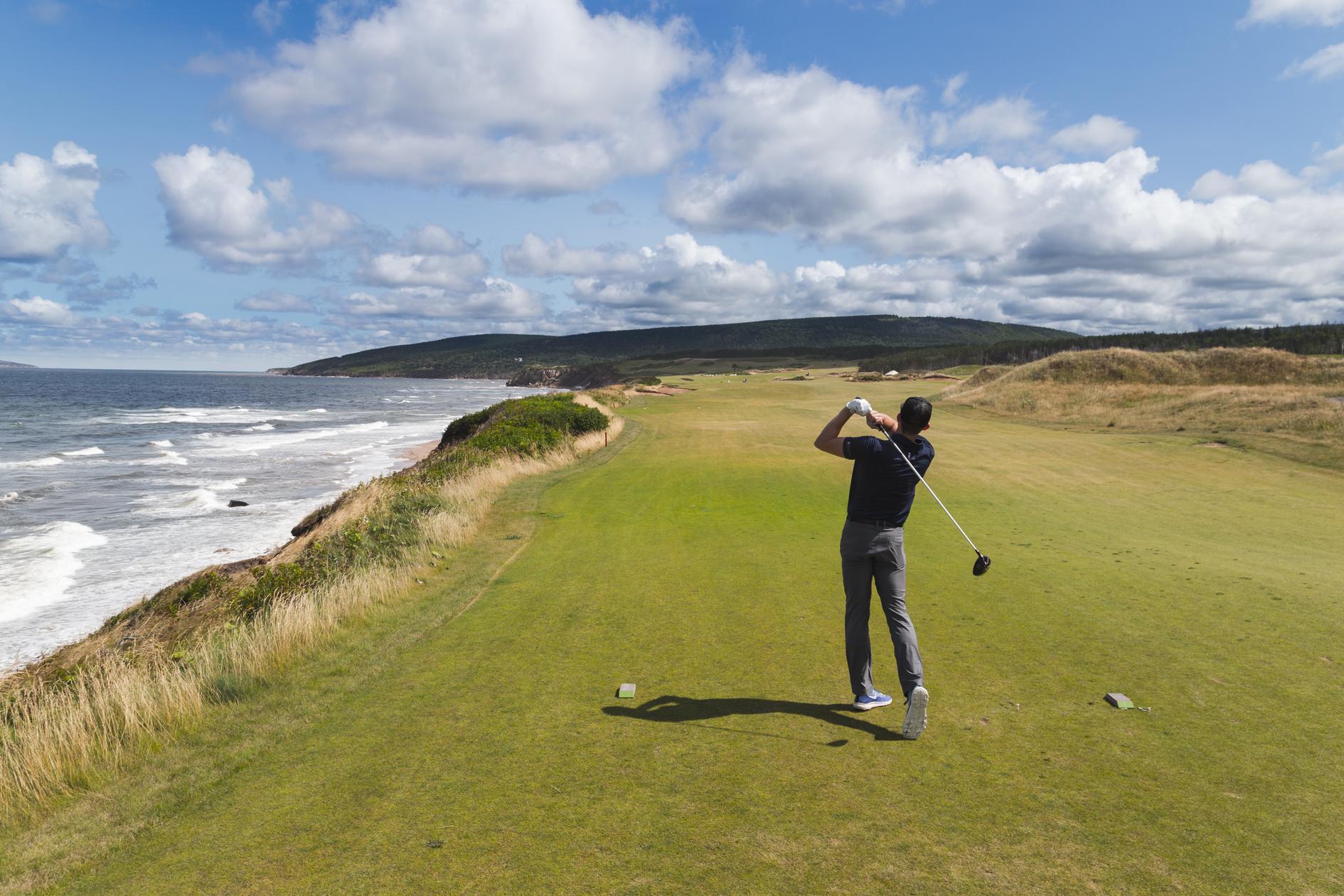 Cabot Links
For east coast fare and local beer, stop in at Route 19 Brewing Tap & Grill. Tour the brewery and sample flights of beer such as Sea Ice, a double IPA, and Coal Dust, a hearty stout. Hungry? Sit on the patio overlooking the ocean with a pint and share some delicious dishes like brewery beer-battered onion rings and lobster pizza.
Cape Breton Highlands National Park (49/miles/1.25-hour drive)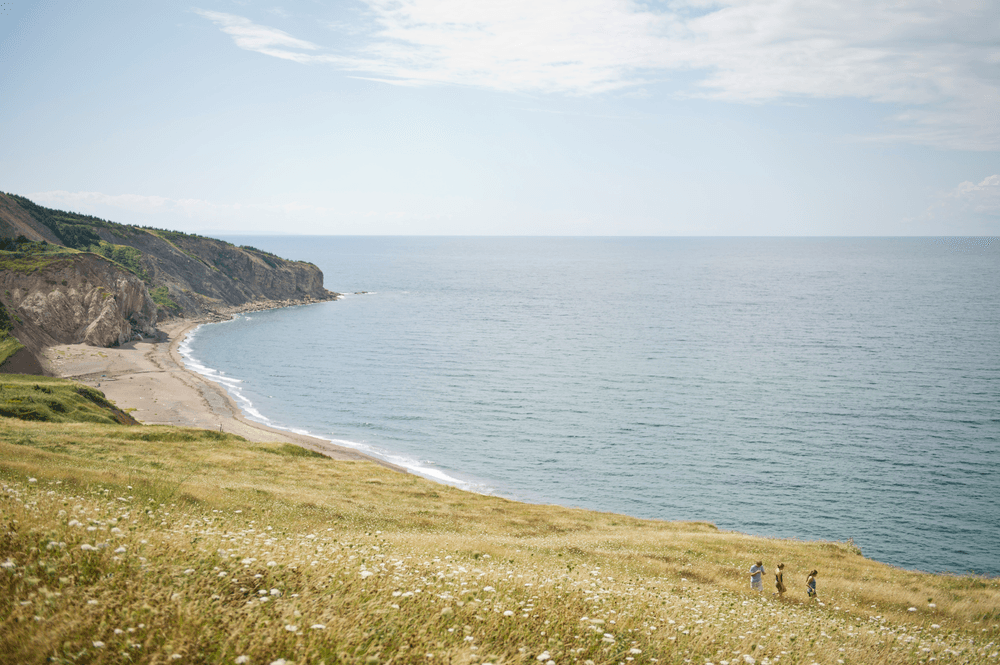 Continue north to Margaree Forks (16 miles/22-minute drive) and then you'll be driving on the fabled Cabot Trail, which circles a swath of the island for 186 miles. Enjoy the solitude of nature with a 15-minute hike to Egypt Falls in the South West Margaree area before heading north again. The nearby fishing village of Cheticamp (23 miles/30-minute drive) is an ideal place to discover local crafts (it's part of the Cabot Trail Artisans Roadtrip) and experience Acadian and Celtic culture. Check out a performance of Celtic -- Cheticamp Style in mid-October.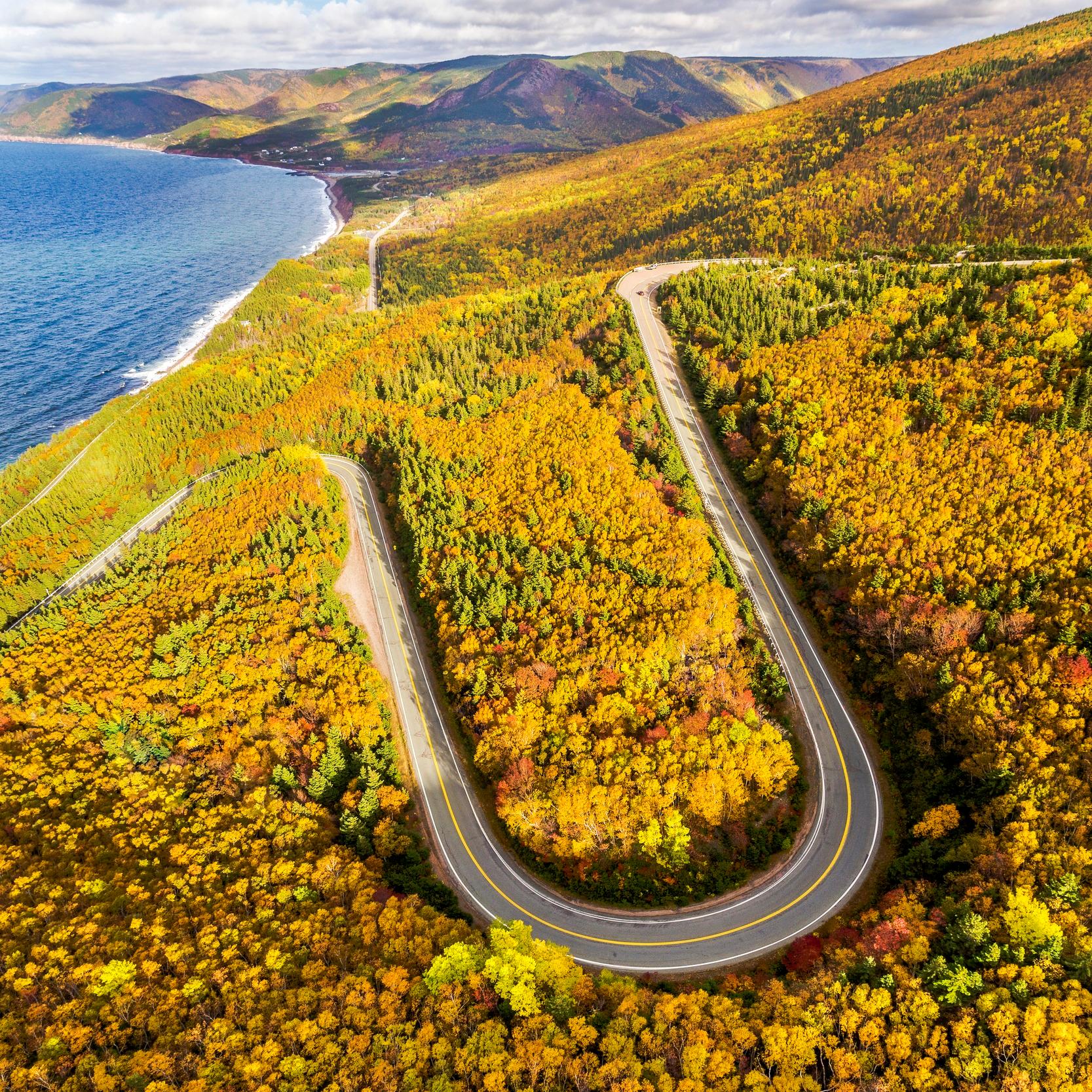 Cabot Trail
Get deep into nature at Cape Breton Highlands National Park, which features 26 hiking trails, beaches, waterfalls, and sublime views of the Atlantic Ocean and St. Lawrence River, where you might spot whales in the distance. There are easy ambles, like Green Cove, which takes a mere 10 minutes to reach a granite headland on the sea. Aspey is more of a challenge, but you'll find yourself in the Acadian forest surrounded by red oaks and serenaded by the hoot of owls. Until early September, you can also learn first-hand from a park's guide about the natural and cultural history of lobster and taste some too.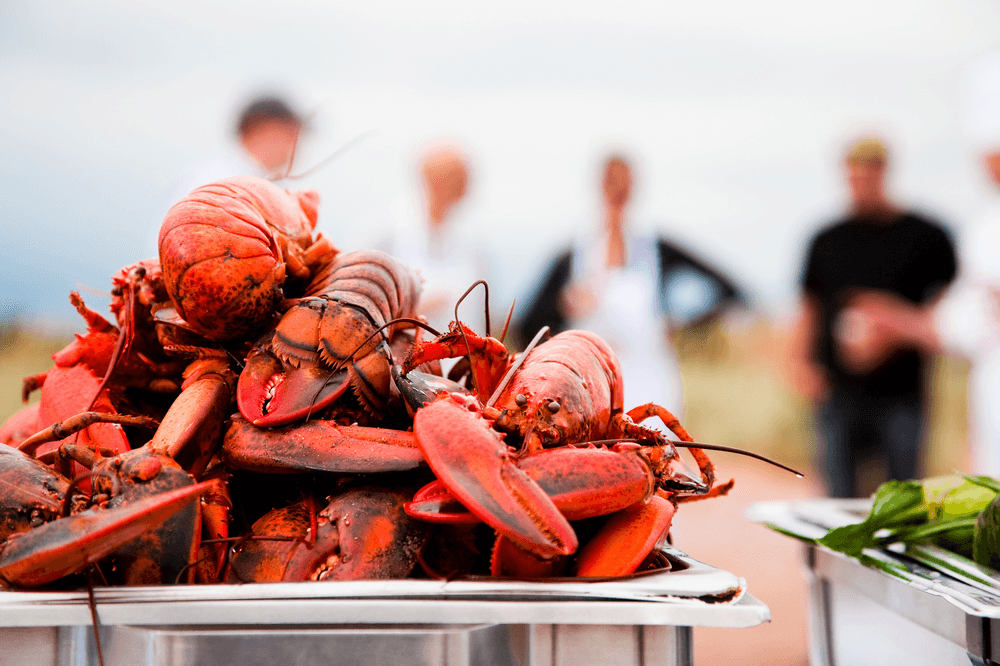 Lobster
For more inspiration, take part in the Hike the Highlands Festival, which runs over 10 days in mid-September through regions of Cape Breton Island.
Sydney (83 miles/1.75-hour drive)
On the southeastern edge of Cape Breton Highlands National Park sits a cluster of beach communities called Ingonish, which are worth exploring on their own. But to truly experience this island, you need to get out on the water. Take a whale-watching excursion off Cape Smokey to see mammals such as dolphins, porpoises, whales, and seals. And if you want to see puffins nesting in the Atlantic, take a detour south to Englishtown (34 miles/1.25-hour drive) for another waterbound adventure, before retracing your route on Highway 105 and driving east to Sydney.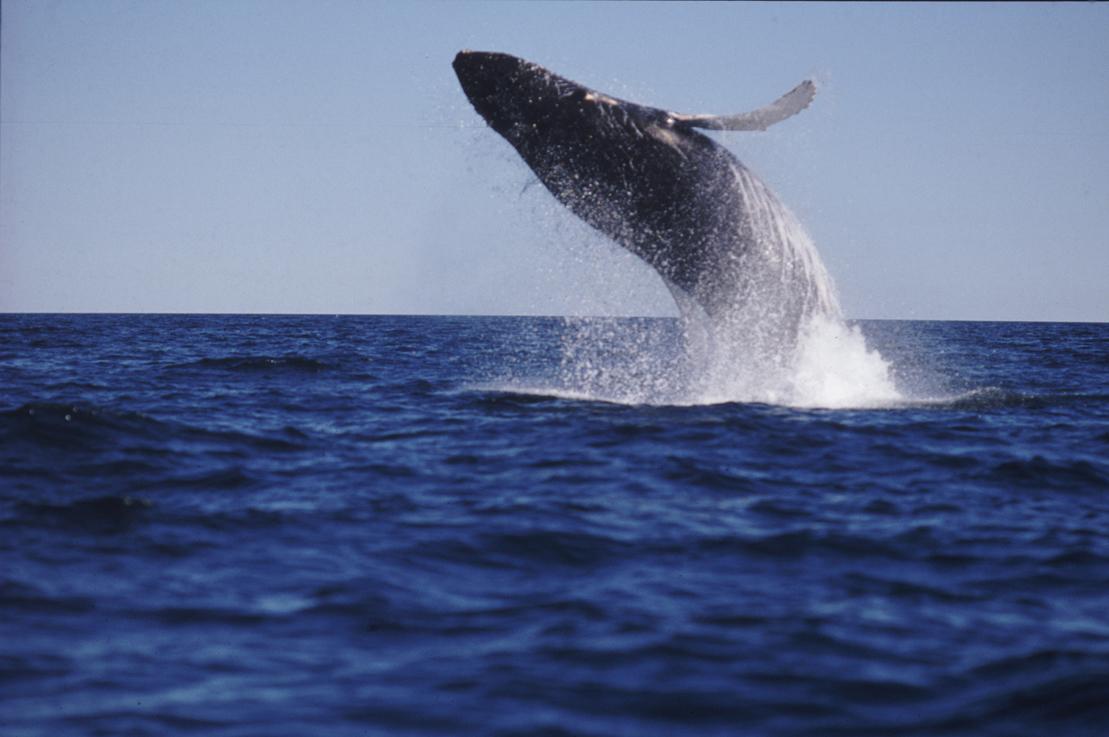 Whale Watching
The island's largest urban center, the oceanside city of Sydney, also boast's the world's largest fiddle at 60 feet high! It holds court in front of the Joan Harriss Cruise Pavilion, serving as a giant reminder of the area's musical roots. In fact, many artists make their homes in the community and you can see their work at Cape Breton Centre for Craft & Design. Pick up a piece of pottery or other handmade treasure. And if you're feeling artsy, take a class to learn to dye fabric or blow glass, creating your own momentos to take home.
When you're ready to eat, make your way to Flavor on the Water for hearty East Coast fare with a refined touch. Dine on seafood dishes like lobster risotto and crab cakes accompanied with apple-cucumber salsa or opt for vegan items like tacos served with cashew cream. Take some time to sip some local beer while drinking in oceanfront views.
For panoramas from above, you can't beat a helicopter tour of the island to see its full-on autumn splendor. Glide above the awe-inspiring landscape, then dream of what you experienced when you rest at A Boat to Sea Bed and Breakfast. This little patch of paradise on the waterfront features suites brimming with antiques, giving the whole home the feel of a museum.
Discover more planning tips and tricks for Prince Edward Island at Tourism Prince Edward Island's website.