From Halifax to the Cabot Trail: A 3-day Nova Scotia road trip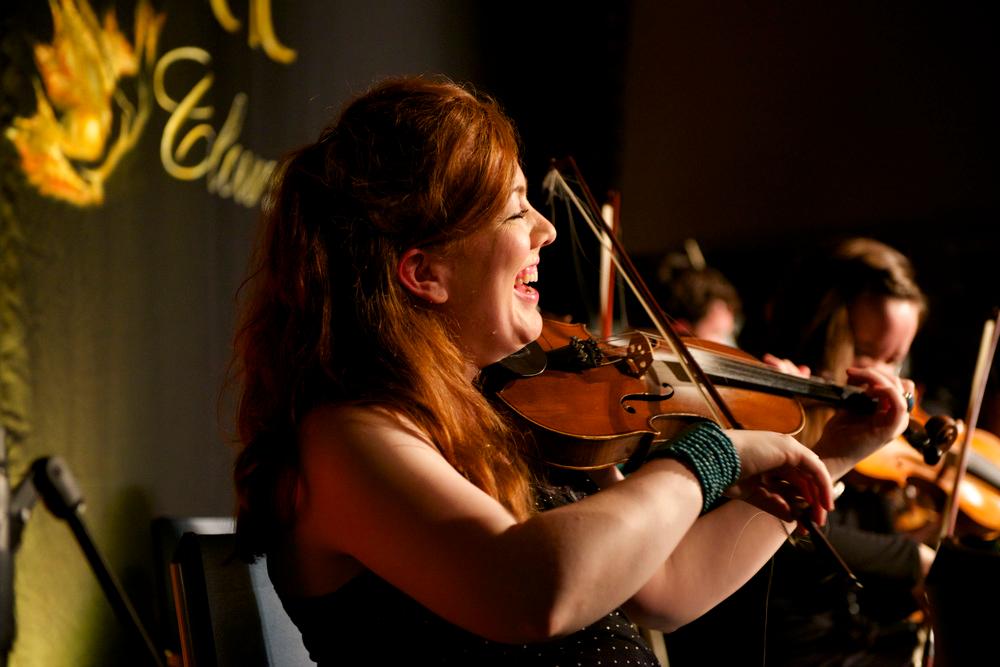 Can't decide between Nova Scotia's city hot spots or country sights? Experience the best of both on this three-day road trip across one of Canada's founding provinces. Get your urban fix in the lively capital of Halifax before striking out for rural Cape Breton Island and the world-famous Cabot Trail.
What does the drive look like?
Launch your trip with a full day of discovery and dining in Halifax, where maritime history meets modern amenities and attractions.
Make tracks by highway and causeway to central Cape Breton Island – you'll soon see why it was voted Best Island in Canada in Travel & Leisure's 2018 World's Best Awards.
Spend a day exploring the Cabot Trail loop, sampling classic Cape Breton hospitality along the way. Your jaw will drop – for real – at the sight of this sweeping cliff-and-forest-cloaked coastline. Which is why you'll be plotting your return trip on the drive back to Halifax.
Experience one of the world's top road trips with this three-day itinerary as a guide. Tip: if you've got an additional day or three, seriously consider extending your stay.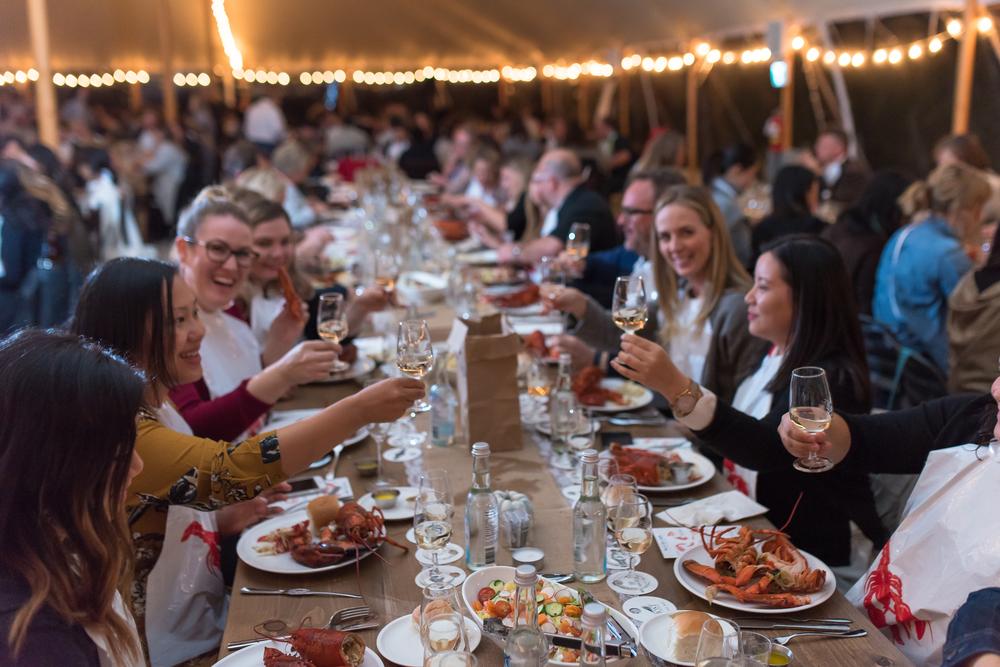 Day 1: Halifax
Your starting point
Must-stops along the way
You won't need your car today. Instead, walk your way around this foot-friendly port city to find out why it was named a Top Destination on the Rise in TripAdvisor's 2018 Travelers' Choice Awards.
Halifax Waterfront Boardwalk: This 2.4-mile urban wooden walkway - one of the longest in the world - links you to downtown shops, restaurants, and attractions while taking you past public art installations like the droopy 'Fountain' and 'Get Drunk, Fall Down' lampposts. Keep an eye on the 450,000-square-foot glass-and-copper-clad Queen's Marque development, opening in 2019 with more public spaces and gathering places.
Hydrostone Market: Built in the wake of the catastrophic 1917 Halifax Explosion, this two-story heritage structure in the city's North End now houses an array of modern boutiques, galleries, and eateries. Peruse trendy decor and candles, sample olive oils and balsamic vinegars, and pick up an artisan souvenir or two before heading outside to stroll the quaint streets and green courtyards of the Hydrostone District.
Canadian Museum of Immigration at Pier 21: Make time to visit some of Halifax's other storied sites, including Pier 21 (it turned 90 in 2018) and the family-friendly Halifax Citadel National Historic Site - don a kilt and be a soldier for a day!
Eat
Time your trip with the Savour Food & Wine Festival, Halifax Burger Week, or Halifax Oyster Festival. Or take your pick from a range of restaurants serving up fresh, local, and seasonal fare.
End your day
Rest those street-weary feet in a historic hotel, seaside B&B, or modern getaway. After all, the country is calling and you want to be fresh.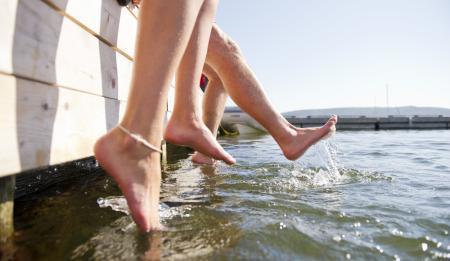 Day 2: Baddeck
Total drive time: 3.5 hours
Must-stops along the way
Start your engine for today's northeast jaunt to Baddeck in mid Cape Breton Island. Follow Highway 104 to the mile-long Canso Causeway before hanging left onto Highway 105.
New Glasgow: Glimpse times gone by at the Carmichael-Stewart House Museum before stretching your legs along the town's revitalized riverfront walk - complete with Victorian-style lampposts and marina.
Alexander Graham Bell National Historic Site: Take the White Glove Tour for a hands-on discovery of the famous inventor's photos, personal effects ,and creations, including an underwater breathing apparatus.
Bras d'Or Lake: Sail, kayak, or fish on Canada's largest inland sea, part of a UNESCO Biosphere Reserve.
Eat
It's easy to live like a locavore here, where menus and markets brim with bounty from both land and sea.
The Freight Shed: Dig into scallops, crab cakes, lobster rolls, peppercorn steak, and locally famous pancakes, all served up in a minimalist waterside room with wood rafter ceiling and dockside views.
The Bite House: Sit down to carefully crafted seasonal plates at this airy 12-seat restaurant tucked inside a century-old farmhouse. Fetching rave reviews from the New York Times and more, chef Bryan Picard's monthly nine-course set menus vary with crab, halibut, Angus beef and lamb - plus vegetables, herbs, and flowers plucked fresh from the field. (Reservations for 2019 open January 5 at midnight.)
Big Spruce Brewing: Pop in for a pint of Kitchen Party Pale Ale and leave with a growler of Ready Yer Knot Regatta Red Ale at this on-farm brewery just 8 miles west of

Baddeck

in

Nyanza

.
End your day
Check into a homey inn or cheery guest house - you're going to need a full night's sleep for tomorrow's Cabot Trail adventures.
Silver Dart Lodge: Choose from bright cottage-style chalets and lodge rooms on 90 acres overlooking Bras

d'Or

Lake. Prefer a fireplace and spiral staircase? Bed down in the on-site MacNeil House - a renovated 19th-century mansion.
Water's Edge Inn & Gallery: Look forward to luxurious linens and antique furnishings in rooms with water views. Peruse pieces by more than 100 maritime artists in the on-site gallery.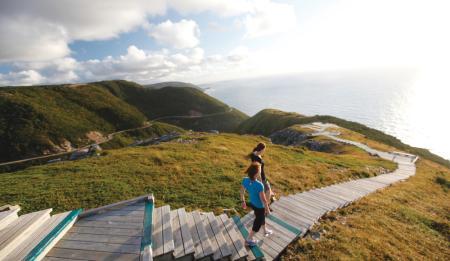 Day 3: Ch?ticamp
Total drive time: 3 hours
Called the beginning and the end of the 185-mile Cabot Trail loop, Baddeck is your perfect jumping-off point for this iconic Canadian drive. Named after Italian explorer John Cabot, who landed on these shores in 1497, the winding coastal route climbs from sea-swept beaches and sleepy fishing villages to forested slopes and cliff-tops.
Sure, you can get to Ch?ticamp in three hours straight, but you'll want to allow a full day for stops. Check your brakes - sharp curves and steep grades ahead - and fuel up. Then travel counter-clockwise (shown here) to catch outside-lane and sunset views, or clockwise to see the sights from a different angle. Either way, you're in for a treat.
Must-stops along the way
Eat
Succulent seafood abounds in these parts, but you'll find plenty of other specialties too - from Nova-Scotia-style pub grub to palate-pleasing ethnic fare.
Dancing Moose Cafe: Fill up on sweet or savory Dutch

pannekoek

- try the bacon-ginger combo - for breakfast or lunch in tiny Birch Plain on the east coast. (Ate too much? Roll into a cozy wood cabin for a nap or the night.)
Rusty Anchor: Bite into what National Geographic calls "some of the best lobster rolls on the Cabot Trail - pure lump lobster meat with just a little butter (no celery or salad dressing, thank you) served on a toasted roll." But don't skip the local oysters and mussels at this family-run Pleasant Bay restaurant.
Doryman Pub & Grill: Tune into live fiddle music while tucking into local

Ch?ticamp

favorite, the

Doryman

Burger. Go big with a steak platter or hot gravy-smothered sandwich.
End your day
With a ceilidh or two under your belt, and a four-hour drive back to Halifax tomorrow, it's time to say goodnight. Good thing that a comfy room is just steps away.
Ch?ticamp Outback Inn: Gray barn wood accents the walls and modern decor lines this newly opened inn's three rooms and one suite.
Auberge des P?cheurs Inn: Check into down-home east coast hospitality (think friendly service, quilted bedspreads, and nautical appointments) at this Cape-Cod-style structure overlooking the harbor, fishing wharf, and

Ch?ticamp

Island.