Exploring Vancouver's street art and murals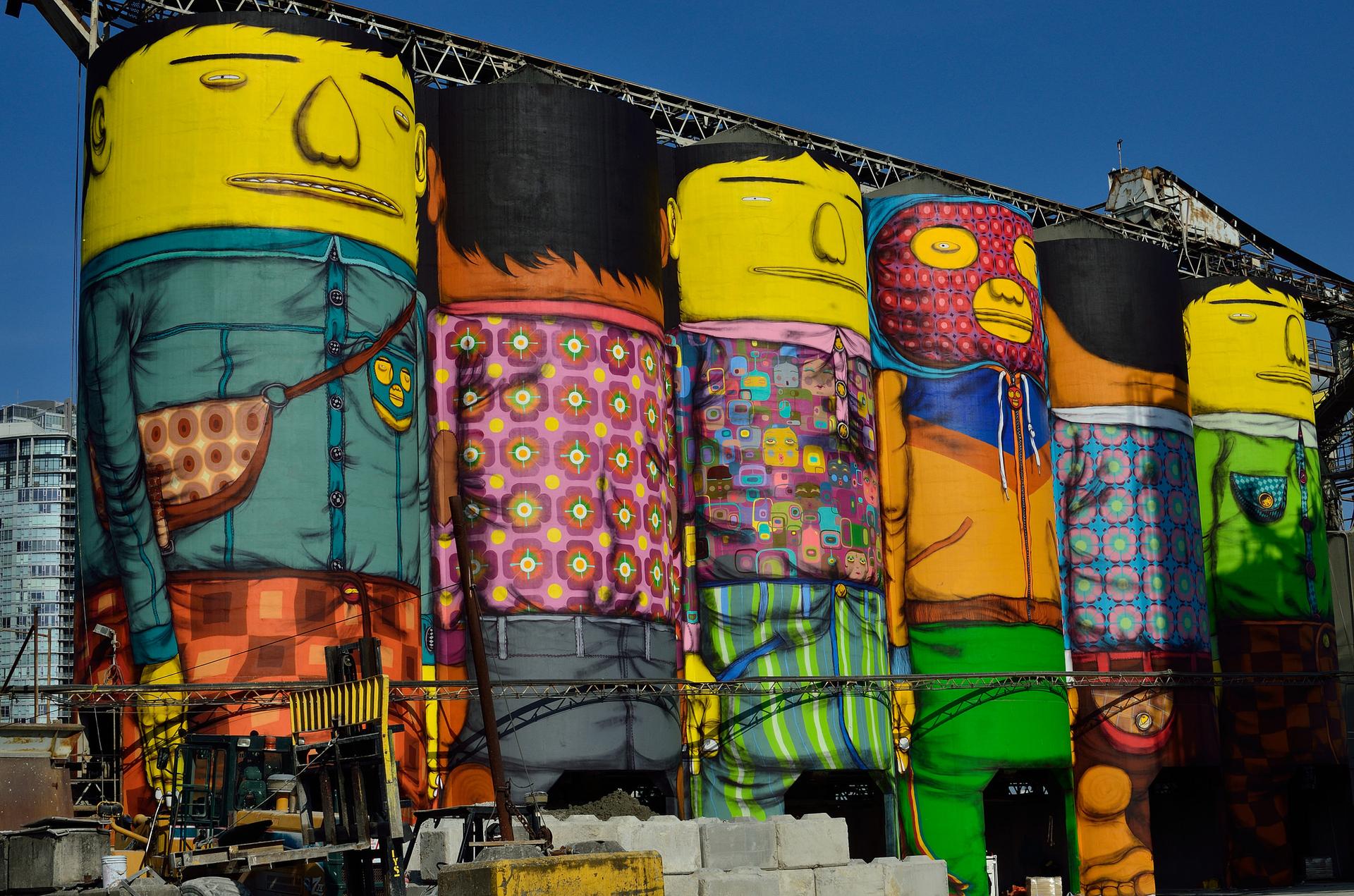 Even on gray days, Vancouver is vibrant. Taking a walk through its neighborhoods, you'll be introduced to trendy local shops, bustling restaurants, and colorful murals and art -- some on major streets, some in tucked-away alleys.
Though public art is making waves across the country, Vancouver is really leveraging the trend and the local talent with a mural festival. Combining the vibrancy and culture of the city, this one-day festival in August brings together over 40 artists -- from both Canada and abroad -- to celebrate art and culture right in the heart of the city.
Running down Main Street, the festival brought over 40 new murals to the area and was accompanied by a street party featuring local bands, public markets, and more. In the evening, post-painting, there were even more events, including a variety of shows, at popular local venues.
Though this festival helped solidify Vancouver's art scene, there's definitely already massive subculture in the city. Besides fresh art popping up in almost each and every neighborhood, longstanding murals also lend their color to the landscape -- though the new additions are generally the ones attracting the most attention.
iHeart, a Vancouver artist, made waves a few years back with his Banksy-esque piece.
More rogue in nature than a planned mural, iHeart's piece was placed in Stanley Park and went viral almost immediately. Somewhat ironic given the context of the Instagram-inspired piece, this work (and his many others) illuminate the city while providing commentary on thoughts and insights many Vancouverites and Canadians have.
In Vancouver's Gastown, Strathcona, and Railtown neighborhoods, street art and murals are the status quo when it comes to the landscape. In fact, there's such a concentration of unique works that four self-guided tours have been created to allow locals and visitors to explore this exciting, but often misunderstood scene. Just be sure to act fast -- street art and murals are always changing, so get out there and take it all in.
Here are a selection of some of our favorite murals and street art, including some from the August 2016 edition of Vancouver Mural Festival:
Looking to explore more of Vancouver's art scene? Check out Destination Vancouver's website.
Looking to explore more of Vancouver's art scene? Check out Destination Vancouver's website.
Photo: Vancouver Biennale Official Press Photos via
Flickr
 under 
CC BY-ND 2.0