Spend a day in these six trendy Vancouver neighborhoods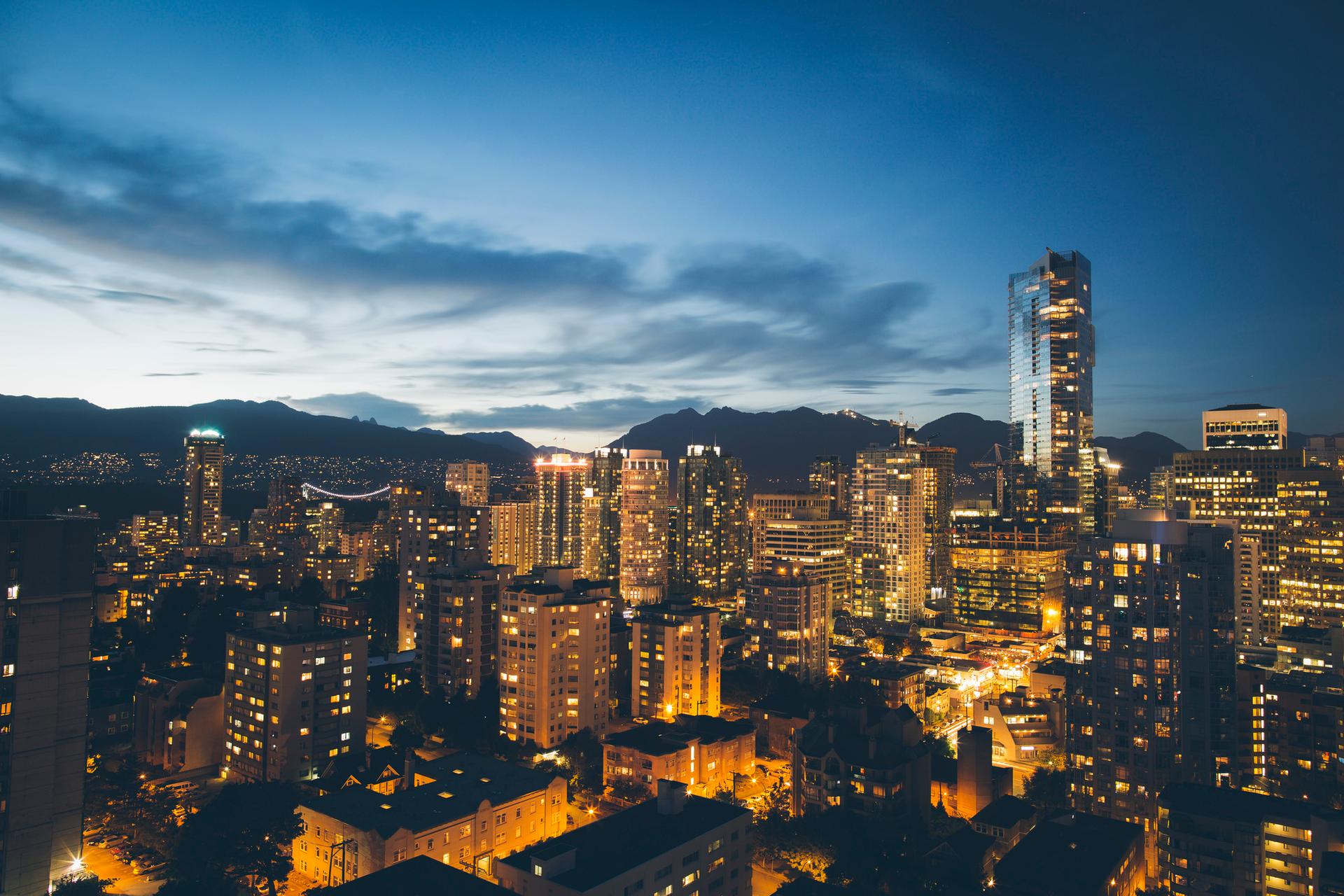 The Mission District. Williamsburg. SoHo. Sometimes, a city's neighborhoods take on a life and a notoriety of their own. Such is the case in Vancouver, where certain areas of the city have earned a reputation for being trendy, for their food and drink options, for their entertainment, or just for the quirky collection of people that live there.
If you want to get a feel for how Vancouver locals live, here are six trendy neighborhoods you should check out.
Davie Street - Credit: Tourism Vancouver/Michael Song
Davie Village/West End
Vancouver's LGBT community has found a welcoming home in Davie Village, part of the dense West End neighborhood in Downtown Vancouver. Walking the area's streets, you'll see rainbow flags on lampposts, in bars and restaurants, and hanging in people's windows.
The Davie Village is a part of the city you'll want to explore on foot. Grab brunch at one of the packed restaurants or cafes before spending the day browsing the many bookstores and quirky shops. Head down to English Bay Beach to watch the sunset, and then make your way to one of the nearby nightclubs for a night of dancing.
Venture outside of the Davie Village and explore the rest of the West End -- a collection of heritage buildings, high-rise apartments, parks, bars and restaurants (if you love ramen and Korean food, this is the neighborhood for you). Make sure to head up Robson Street for some of the best shopping in the city. The West End also sits on English Bay, and is adjacent to the famous Stanley Park, so rent a bike and head out onto the Seawall for a ride with truly incredible views.
Jericho Beach in Kitsilano
Kitsilano
Lululemon. Yoga. Beaches. Patios. If these are a few of your favorite things, you'll feel right at home in Kitsilano. Once a hub for hippies, Kitsilano is now home to a mixture of trendy professionals and families, both of whom tend to enjoy an active lifestyle.
At the heart of Kitsilano lies West 4th Avenue, the main drag littered with stores, restaurants and bars that fill up on the weekend. In fact, the entire neighborhood is home to some of the best new restaurants in Canada, including AnnaLena and Mission.
From West 4th, head down a few blocks to Kits beach, home to sandy shores, volleyball courts, a massive saltwater pool and all the green space you might want. If you're more of an indoor person, not too far from the beach is Vanier Park, where you'll find many of Vancouver's big cultural attractions. Spend a day jumping from the H.R. MacMillan Space Centre, to the Museum of Vancouver, to the Vancouver Maritime Museum. Then, end your night with a show at the Bard on the Beach Shakespeare festival.
Meat and Bread Restaurant in Gastown
Gastown
The oldest neighborhood in Vancouver is still very much full of life. It was from a Gastown tavern, founded in 1867, that Vancouver grew into a city. While the cobblestone streets and vintage stylings still remain, Gastown is at the head of the pack for food, fashion and fun.
Take a walking tour to really get a sense of the history and incredible architecture of the neighborhood before setting off on your own. A bit of a style hub, if you want a new outfit you won't have trouble finding a clothing store in Gastown to match your tastes. There are also decor boutiques and First Nations galleries, where you can buy a souvenir worth taking home.
At night, the streets come alive with people heading to pubs and clubs. Whether you want to dance under bright lights to your favorite DJ or savor an expertly-crafted cocktail, Gastown is where you'll find the action when the sun goes down.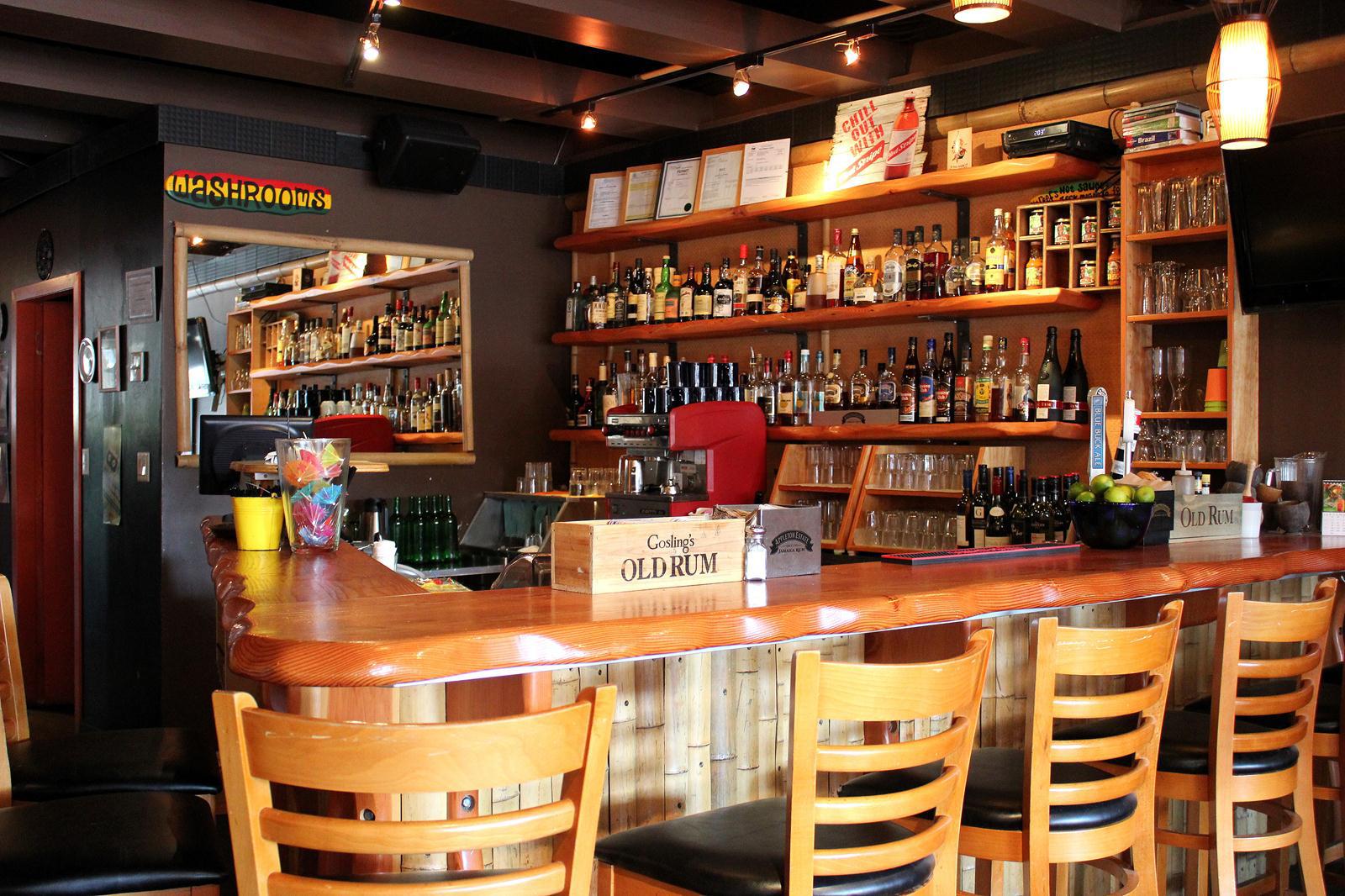 The Reef Restaurant on Commercial Drive - Credit: Tourism Vancouver/The Reef Restaurant
Commercial Drive
Commercial Drive is a growing neighborhood with a unique character, driven by the mixture of cultures and styles of its inhabitants.
While it used to be called Little Italy, the Drive's Italian restaurants now share the street with Mexican, Caribbean, Belgian, Salvadoran, Tunisian, and Ethiopian food. In other words, your eating options are diverse and plentiful. The wide variety of cultural influence is also reflected in the neighborhood's stores. You can just as easily buy traditional art, wood carvings and bongo drums as you can clothes and shoes.
On a random weekend in this neighborhood, you'll probably stumble upon the farmers' market at John Hendry Park, filled with locally grown produce and baked goods. You'll see people picnicking or taking part in a casual softball game. Intrigued by a quirky storefront or the sounds of jazz blasting through an open door, you might stumble into a music bar, pub or tap house, all with plenty of local brews to choose from. Or, if you don't like to visit at random, plan your trip around one of the Drive's many events, which include Car Free Day, Italian Day, and the Eastside Culture Crawl.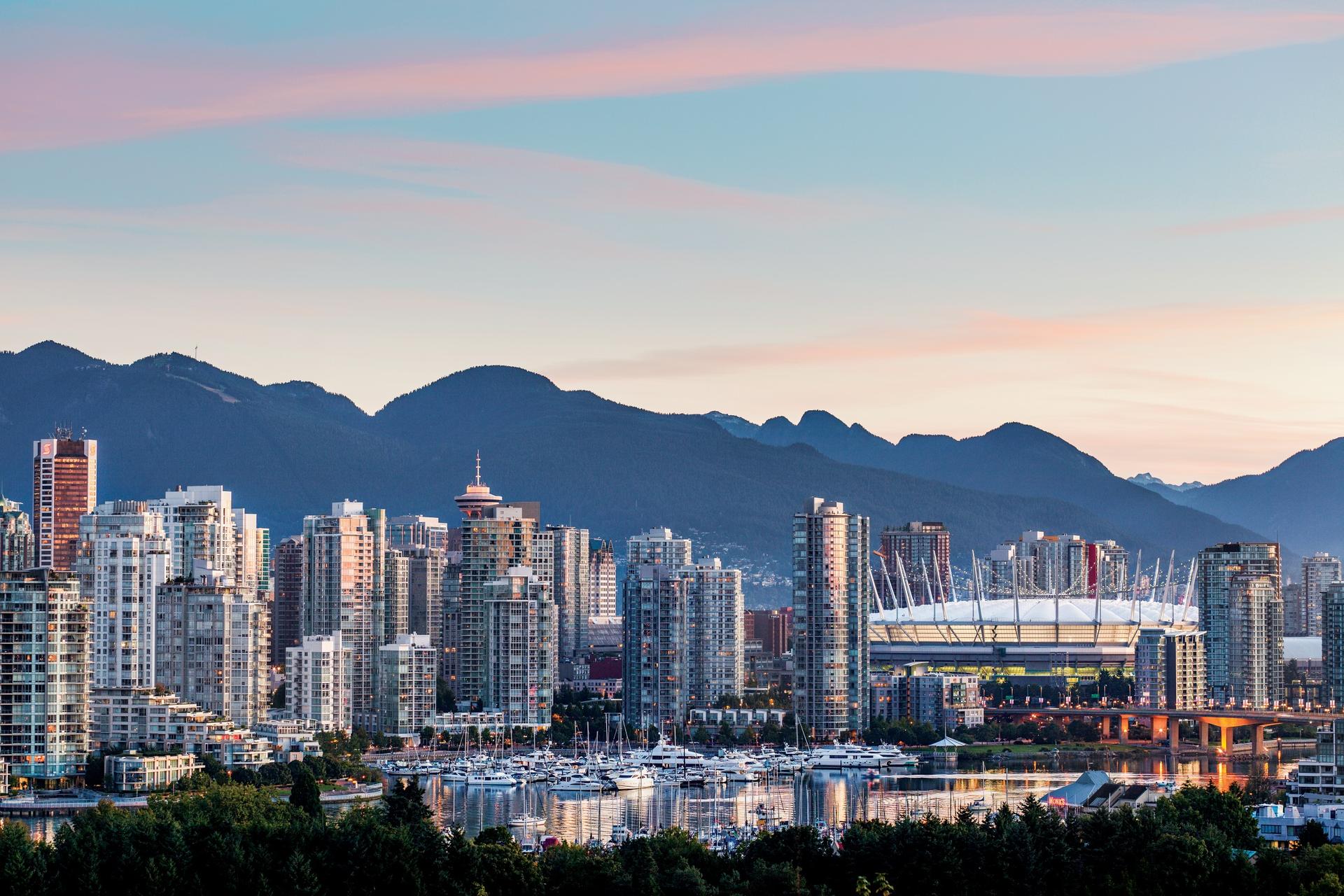 Yaletown - Credit: Destination BC/Albert Normandin
Yaletown
It's in Yaletown that you'll find many of the large glass towers that have become synonymous with the Vancouver skyline. In additional to state-of-the-art living spaces, this contemporary neighborhood is home to modern parks, designer shops, and high-end restaurants and bars that spill out onto the sidewalk.
Yaletown wasn't always a landmark for the trendy; it was once a warehouse district and the Western terminus of the Canadian Pacific Railway. But today, many of those red brick buildings have been transformed into unique spaces to house restaurants and stores. The luxury lounge where you sip on a cocktail may have once been a textile factory.
Like many of Vancouver's downtown neighborhoods, Yaletown also sits along the renowned Seawall. You can grab a bike or go for a run along this path with picturesque views of the beautiful skyline and False Creek to guide you.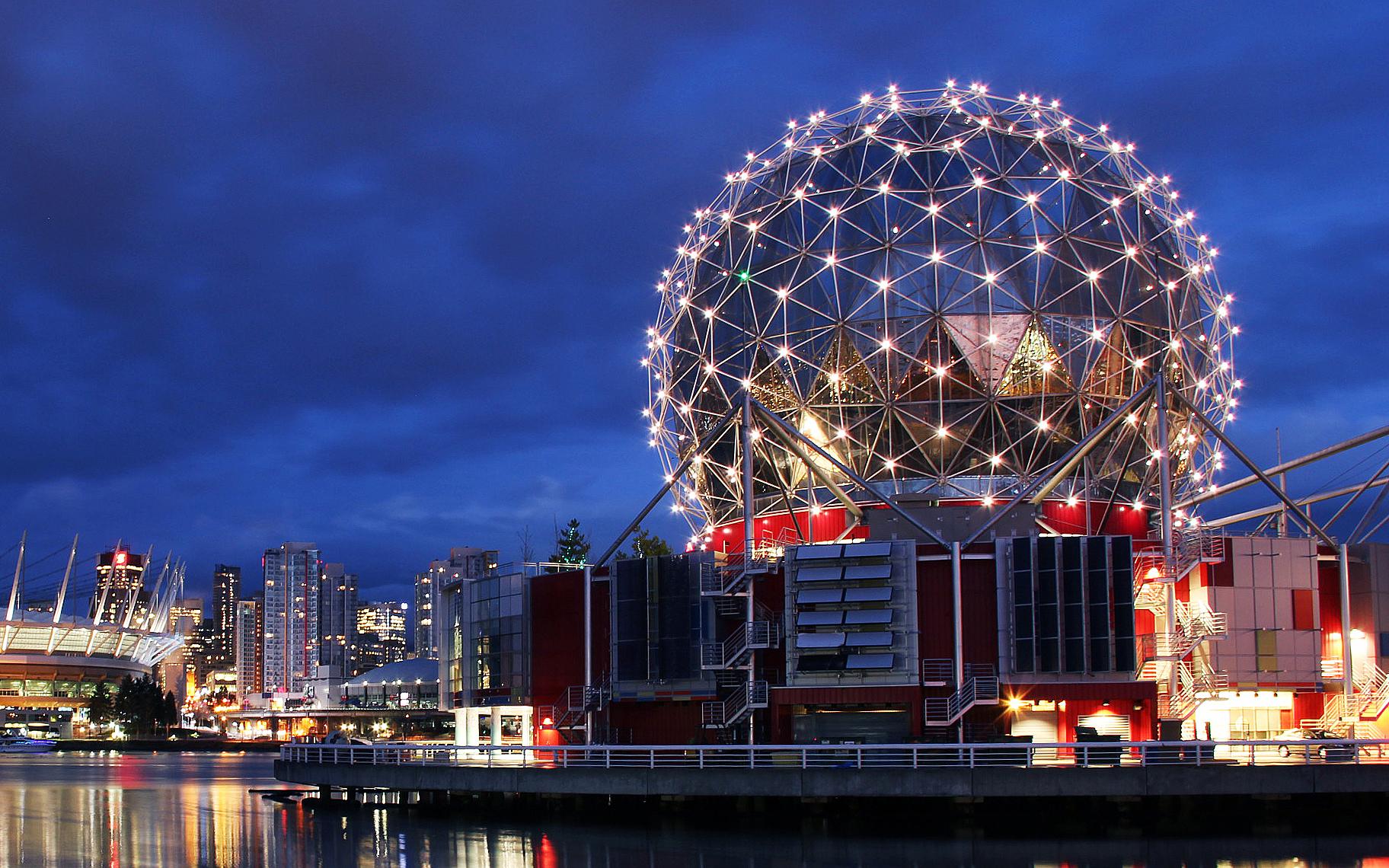 Science World - Credit: Tourism Vancouver/Science World British Columbia
Mount Pleasant/South Main
Not unlike the Drive, South Main has undergone a serious revitalization in recent years. This area, actually part of the Mount Pleasant neighborhood, is now a hipster haven, a place where you can close your eyes, throw a stone, and hit a cafe or brewery.
South Main is home to boutique stores, barbershops, brunch joints, record stores and ethnic restaurants. It's also home to outdoor yoga, beer-filled picnics, bocce in the park and a number of annual street festivals. In other words, it's a young person's paradise.
Starting on the north end of Main Street and heading south, within a few blocks east or west you'll come across the photographer's favorite Science World museum, the mouth-watering Earnest Ice Cream, the community-named "Dude Chilling Park," and the 1950s-era Nat Bailey Stadium, home to the city's minor league baseball team. End your trek at Queen Elizabeth Park, the highest point in the city of Vancouver with the view that comes with it.
These are just a few of Vancouver's many diverse neighborhoods. Discover more on Destination Vancouver's website.
These are just a few of Vancouver's many diverse neighborhoods. Discover more on Destination Vancouver's website.