A foodie's guide to Vancouver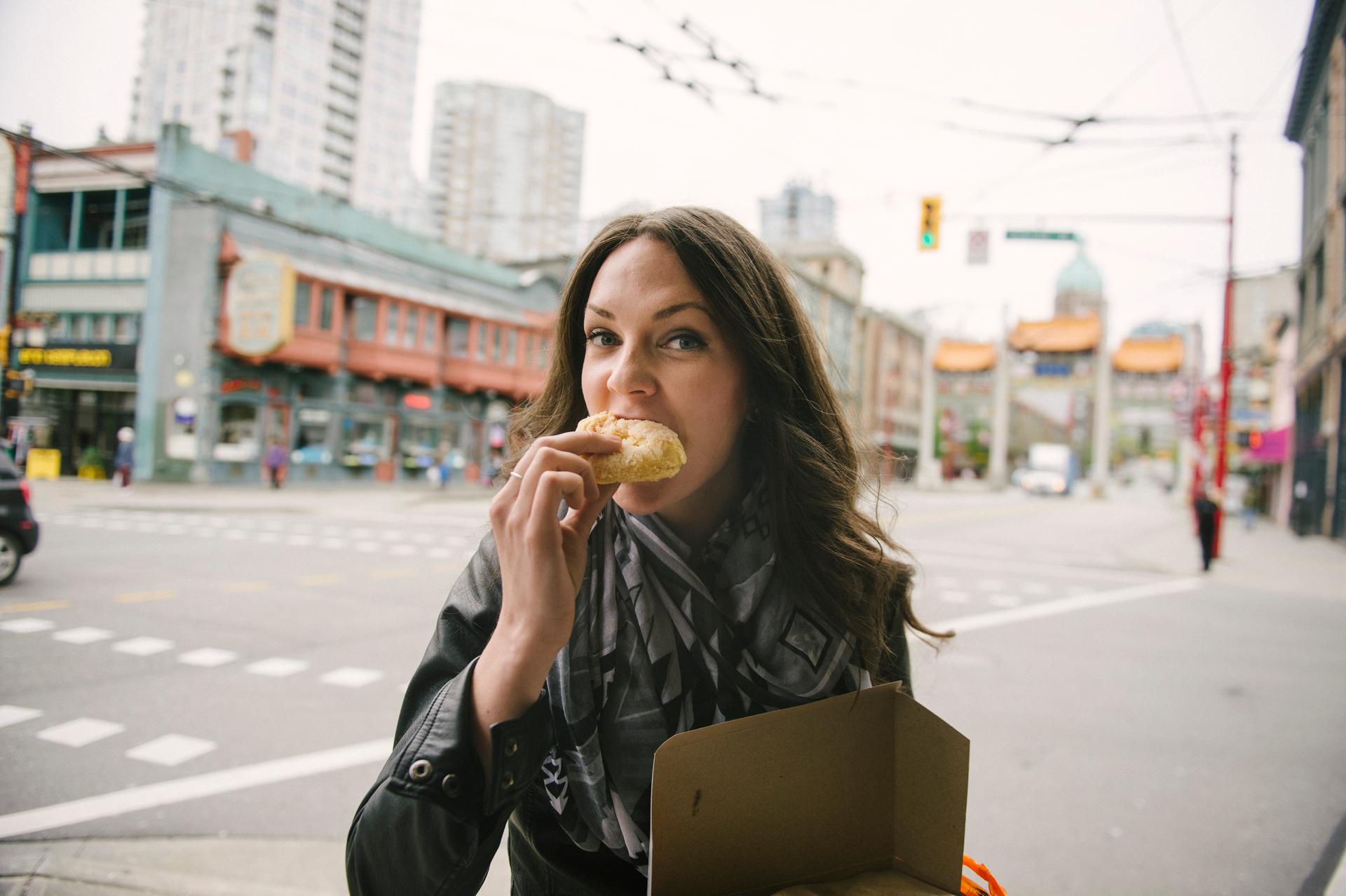 Vancouver is a foodie city. That's not up for debate. Just ask Food and Wine magazine and Condé Nast Traveler, both of whom named it one of the best food cities in the world.
Beyond the many awards and positive reviews, as you walk through Vancouver, you just sense the local appreciation for great dining. You'll see it in the lineups for food trucks and brunch spots. You'll smell it in the streets, lined with kitchens wafting with beautiful aromas. You'll feel it in the way locals talk about their favorite haunts and chefs. And, of course, you'll taste it in each and every bite.
A trip to Vancouver is inevitably a foodie trip, so we've put together a short guide to help you make the most of your stay.
Spot Prawns
The food
When it comes to eating in Vancouver, there are a few staples -- a mixture of fresh ingredients, cultural influences, and modern techniques -- that you shouldn't leave the city without trying.
As a city on the Pacific Coast, you know seafood is going to be a huge part of local dining. From salmon to sea urchins, the seafood you get in Vancouver is going to be fresh, because it was probably caught in local waters not too long before it hit your table. A great example of this is the Spot Prawn Festival, a decade-old celebration of this prized seafood item, which is harvested locally for only six to eight weeks each spring and cooked up in a myriad of delicious ways.
Eating in Vancouver also means exposing yourself to the ethnic foods of so many different cultures. Whether you're grabbing pork buns at New Town Bakery, scarfing down a Japanese Hot Dog at celebrity-favorite JapaDog, sampling modern Asian cuisine at Bao Bei or Bao Down, laughing with friends over Korean barbeque or dim sum, or eating at any of the dozens upon dozens of ramen, Indian and sushi restaurants that dot the city, a foodie trip to Vancouver is a trip into kitchens around the world. 
Vancouver loves its food trucks - Credit: Vancouver Foodie Tours
When it comes to enjoying local dining, food trucks present a quick and accessible option. More than 100 trucks have created a food truck scene that is unrivaled in Canada. Whether you want to enjoy fresh, cold-pressed juices, fantastic fish tacos, or delicious pork buns, use the Street Food App to find the trucks that are close to you.
Finally, it wouldn't be a complete meal without some of the city's incredible craft beers. In recent years, Vancouver has emerged as a global player in the craft brewing scene, with more than 50 breweries in the city and surrounding areas. Local ingredients, from hops and barley to raspberries and honey, work their way into every variety of beer you might imagine. Check out the BC Craft Brewers Guild and build yourself a to-drink list.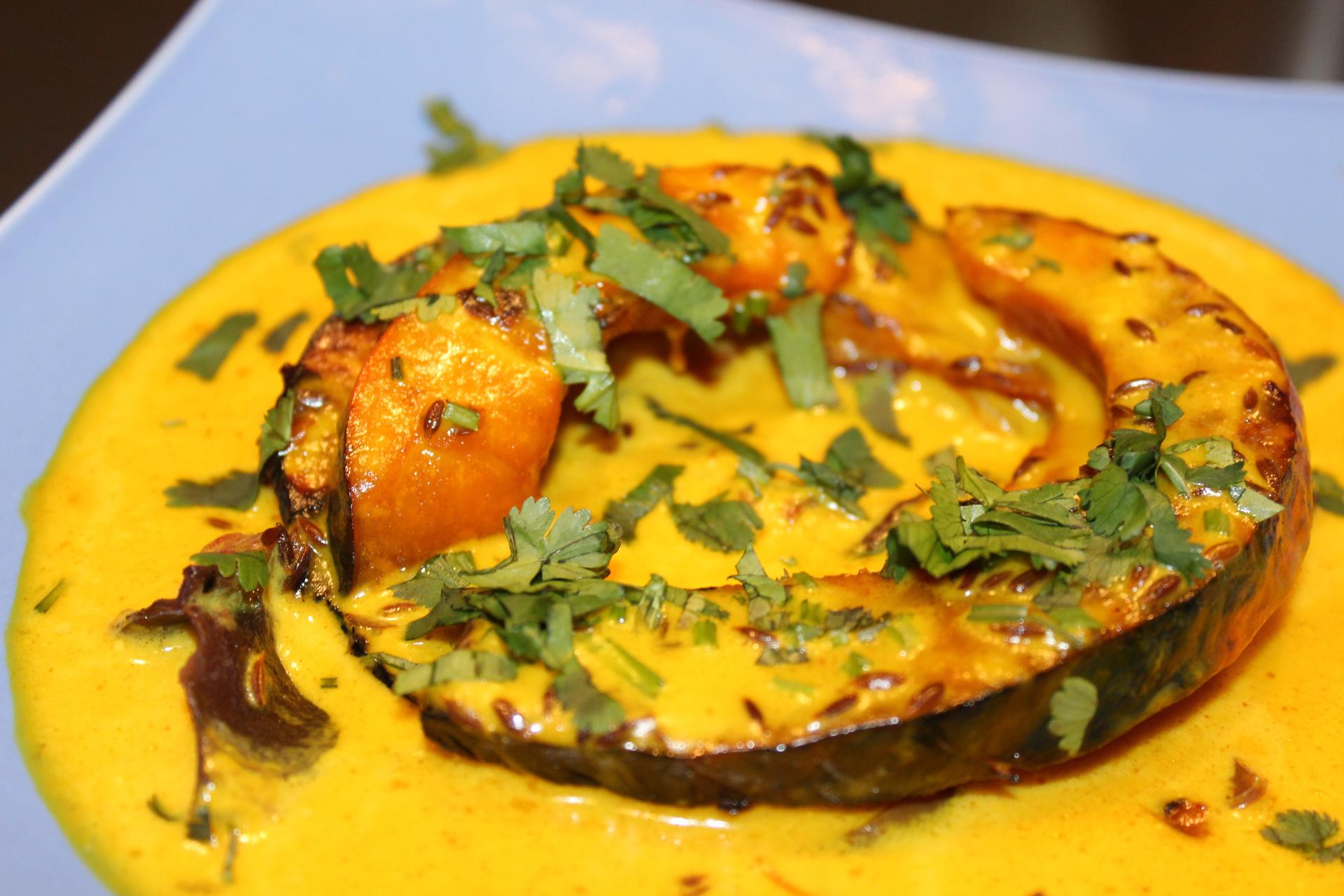 Vij's Restaurant
The restaurants
A list of Vancouver's great restaurants wouldn't fit into one page, or 10 pages or 50 pages. But here are a few stand-outs that would definitely be near the top.
Chef Vikram Vij is an absolute rock star in Vancouver. He has five restaurants and two cookbooks to his name, and was a host on television show Dragon's Den (the Canadian equivalent of Shark Tank). There's no better way to experience his mouthwatering Indian cuisine than at his namesake restaurant, Vij's.
AnnaLena was named one of enRoute magazine's best new restaurants in Canada in 2015, and as you dig into their small menu, it won't take you long to realize why. Have your choice of oysters, scallops, ducks, sablefish and more, and save some room for a dessert of chocolate covered fried chicken skin.
You'll find plant-based options easily throughout the city, but for a creatively upscale all-vegetarian menu with spirit-forward cocktails and a robust beer and wine selection to pair, The Acorn is where you'll want to be. Recommended by CNN Travel, the menu changes seasonally with crops from local farms prepped and delivered to your plate. Bonus - there are vegan and gluten-free options as well that are anything but an afterthought.
Simple cooking and a love of meat are the driving forces at Wildebeest. Chow down on pork cheek risotto, pork belly & scallops or a 32 oz. bone-in heritage Angus ribeye with foie gras and bone marrow jus. Just don't try and say it with your mouth full.
If you like sushi, chances are you've had a California roll. This ubiquitous crab meat, cucumber and avocado creation is credited to Vancouver chef Hidekazu Tojo. His experience and creativity are put on display at the award-winning Tojo's, where you can enjoy some of the best sushi outside of Japan.
Hawksworth Restaurant at the Rosewood Hotel Georgia
Consistently named one of the best restaurants in the country, Hawksworth Restaurant is home to the finest of fine dining, where contemporary Canadian cuisine is put together like art. You feel bad cutting into some of these beautiful dishes, at least until you bite down and taste them. Then the plate tends to empty real quick.
Last but definitely not least, Chambar is a Belgian restaurant led by three-star-Michelin-trained chef Nico Schuermans. Exceptional dishes include classics like mussels, AAA steak and braised lamb shank. The kicker? They achieve it all while being entire carbon neutral.
If you can't possibly choose just one place to eat, seek out one of the several Vancouver Foodie Tours that allow you to sample a wide variety of restaurants and dishes.
Vancouver's Chinatown is an absolute foodie hub
The foodie hubs
Sometimes the most important factor in choosing where to stay in a city is deciding where you want to eat. Here are some of Vancouver's major foodie hubs, and what you can expect out of each.
Gastown is home to cobblestone streets, great nightlife and better food. Here you'll find modern cuisine and fusion foods in laid back settings.
Chinatown is, as you might imagine, home to great Chinese food, from the classic bakery, to the welcoming dim sum spot, to more modern takes on traditional dishes.
The West End has become an absolute hub for ramen lovers. If you're out late, you'll probably find yourself in a karaoke joint, or chowing down on late night Korean food.
Kitsilano seems to be the chosen destination for some of the best new restaurants in the city. Just across the bridge from downtown, you'll find contemporary cuisine for every price range.
Granville Island is home to a great market where you can find everything you need for a delicious picnic or home cooked meal. It's also home to great casual drinking and dining.
Richmond is home to the best Chinese cuisine outside of China. Word-of-mouth is more than enough marketing for the area's many secret spots and unassuming restaurants.
To learn more about Vancouver's dining scene, visit WestCoastFood.ca.
Have we whet your appetite for Vancouver dining? There's so much more to discover on the Destination Vancouver website.
Have we whet your appetite for Vancouver dining? There's so much more to discover on the Destination Vancouver website.