Top 10 things to do in Vancouver in the fall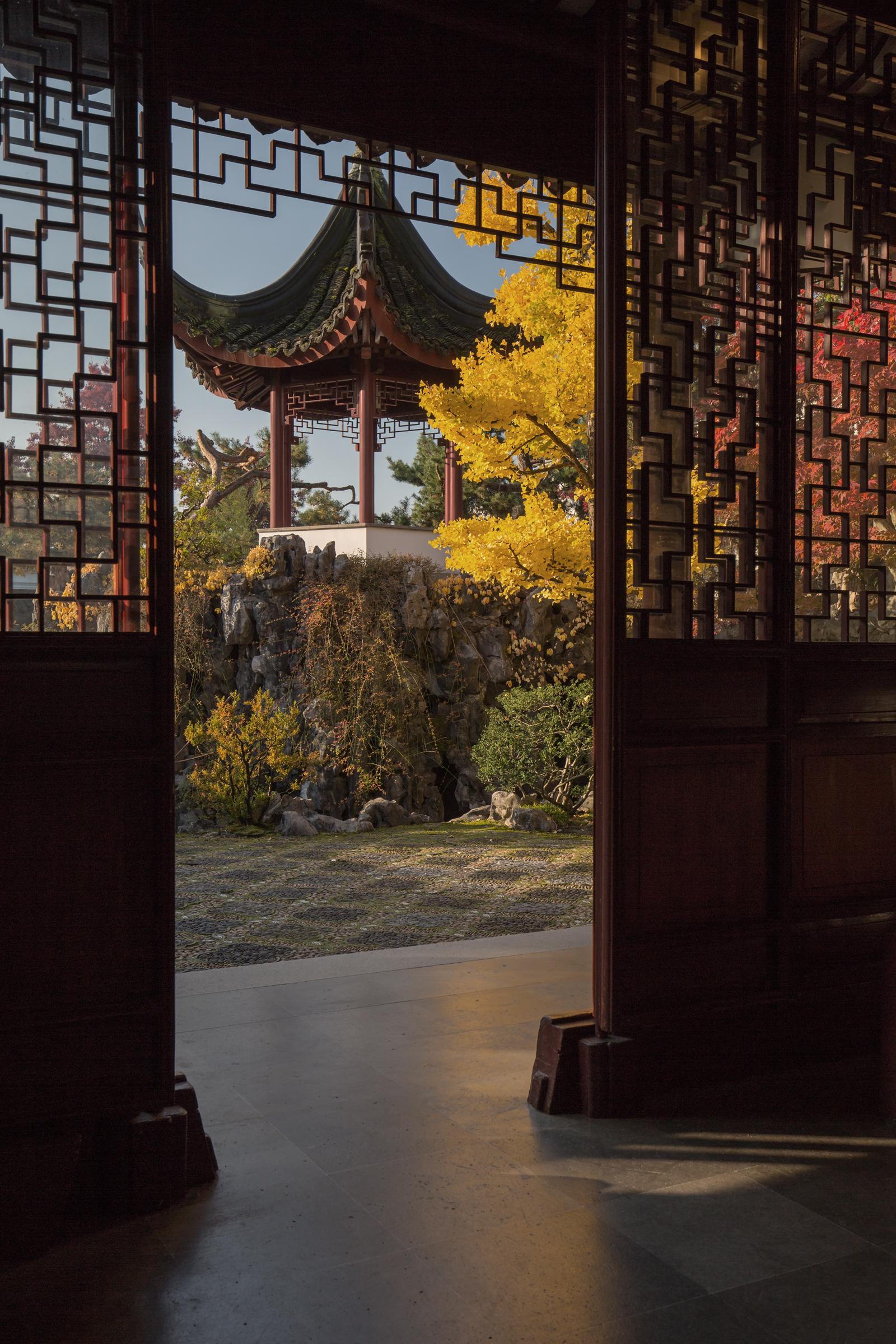 Autumn is a beautiful time to get to know Vancouver, British Columbia's West Coast green-glass city framed between ocean and mountains. Temperatures are mild, but there's a pleasant nip to the morning air, and the turning trees accent evergreens with orange and red. There's lots of urban action -- festivals, concerts, theater, art crawls, seasonal food events -- and outdoor adventure is still going strong.
Whatever you choose to do, be sure to join caffeinated Vancouverites in a seasonal cuppa. There's pretty much a coffee house on every corner. Try a local spot, such as Elysian, Thomas Haas, the famed p?tissier, or one of the trendy java-as-art venues. Here are our top 10 Vancouver autumn to-dos:
Like Seattle's Pike Place Market, Granville Island Public Market is a colorful feast for the senses. If you can imagine it, it's there: artisanal goods (cheese, pasta, sausage, chocolate, bread), gleaming produce, fresh seafood and meats, coffees and teas, spirits, including small-batch sake, and wine, artist studios and offbeat boutiques. Also at the artfully converted cement factory site: galleries and theaters, caf?s and restaurants. You could, and should, spend an entire day. Book a city food tour with Vancouver Foodie Tours, which leads eating and tasting sessions on foot all around the city.
Fall is festival time. Aimed at fans and filmmakers, Vancouver International Film Festival in late September/early October screens 300 flicks from 60 countries, attracting movie buffs, directors, and celebs. You'll find one of the world's largest selections of Canadian cinema, too. September's Vancouver Fringe Festival, a celebration of alternative and independent theater, rolls out 800 performances around town. It's a come-as-you-are vibe: some patrons show up to see the shows from their boats or cars; some even watch from trees. Both festivals feature the requisite talks, workshops, concerts, exhibitions, and -- perhaps the best part -- parties. Check the film fest's Facebook page and the Fringe fest's Twitter feed for party details.
Vancouver is about the laidback, Left Coast outdoor lifestyle. Tackle the locals' Stairmaster: the two-mile uphill Grouse Grind. Enjoy the gondola ride down the mountain and look out for foraging bears. Or hit the rainforest trails such as Lighthouse Park (West Vancouver) and Pacific Spirit Regional Park (Vancouver, near the University of British Columbia) are favorites. Kayak in and around False Creek, Jericho Beach, or English Bay to experience life on the water. For Instagram-worthy views of downtown and English Bay, cycle or rollerblade the 5.5-mile paved Stanley Park Seawall.
5. Make art and new friends
Paint Nites are all the rage in Vancouver, where you take up a seat in a groovy studio, pub, or restaurant, nibble on gourmet goodies, sip wine and microbrew, sometimes listen to live music, and try your hand at acrylic painting or collage. Sessions are generally two hours. If you're not the next Picasso, don't stress. Find a new friend and have fun.
If you visit in mid-October for Canadian Thanksgiving, look for great dining deals and seasonal holiday tasting menus. If you like the idea of sampling grilled squid, Japanese crepes, hand-pulled ramen, bubble waffles, and hurricane potatoes (skewered spiralized spuds) with a little carnival-game madness, troll the 140 stalls at the buzzing Richmond Night Market, North America's largest. Fridays, Saturdays, and Sundays til mid-October it's going full-tilt. Bring Canadian cash. Zip from downtown on the Canada Line light rail to the Bridgeport Station. Then, follow the crowds -- and aromas.
October 31st in Vancouver is second only to Christmas for hoopla: parties, parades, pumpkin patches, horror movie marathons, haunted houses... Dr. Sun Yat-Sen Classical Chinese Garden puts on an evening mid-autumn moon festival with traditional moon cakes, astronomers, storytelling, tea and kung-fu masters. It's as much for the grown-ups as kids. If you want to channel your inner child, Fright Nights at the PNE Playland Amusement Park are super fun in that old-fashioned, town carnival way, with haunted houses, creepy rides, shows, and attractions.
Every year, graceful Japanese maples paint VanDusen Botanical Garden in autumn crimsons and golds. This oasis is a top North America public garden, with paths winding through woods, around lily pad-dotted lakes, over bridges and green hills. Find a private spot in the 55 acres filled with meticulously curated flora and fauna from around the globe. The Elizabethan Maze is a fave. Leave time for the LEED Platinum visitor center, a sustainably designed building with a roof resembling a native orchid, plus an upscale caf? and superb gift shop.
Vancouver is about sea and sky, and seeing it from a bird's eye view is something special. Try a seaplane tour with Harbour Air. Options range from a 20-minute city panorama; to Alpine Lakes & Glaciers; to a whale watching day jaunt. Float planes jet off the water from downtown's exclusive Coal Harbour and its penthouse towers, worth lingering in pre- or post-flight -- have a sunset drink at marina-side Cardero's. As you take off, check out the living roof of the Convention Centre, added for the 2010 Winter Games.
10. Watch ice hockey live
It's true, Canada = hockey. And catching a Canucks game is classic. The season kicks off in early October and games are at Rogers Arena. Arrive 30 minutes early with the diehards to see team warm-ups. Of course, crowd-watching is nearly as fun as watching the pros on ice. Much cheaper, but perhaps even more lively, is a Vancouver Giants game. This is the Western League's junior ice hockey team. Pick up a jersey and join the fans.
It's true, there's oodles to do in the City of Glass, in fall time and any time. Don't get overwhelmed. Just find a match to your passion -- food? Trendy 'hoods? Street art? -- and go. Don't forget your coffee.
Find the latest, greatest things to do/see/eat/drink in Vancouver at the Hello BC website.