The top 10 attractions in Calgary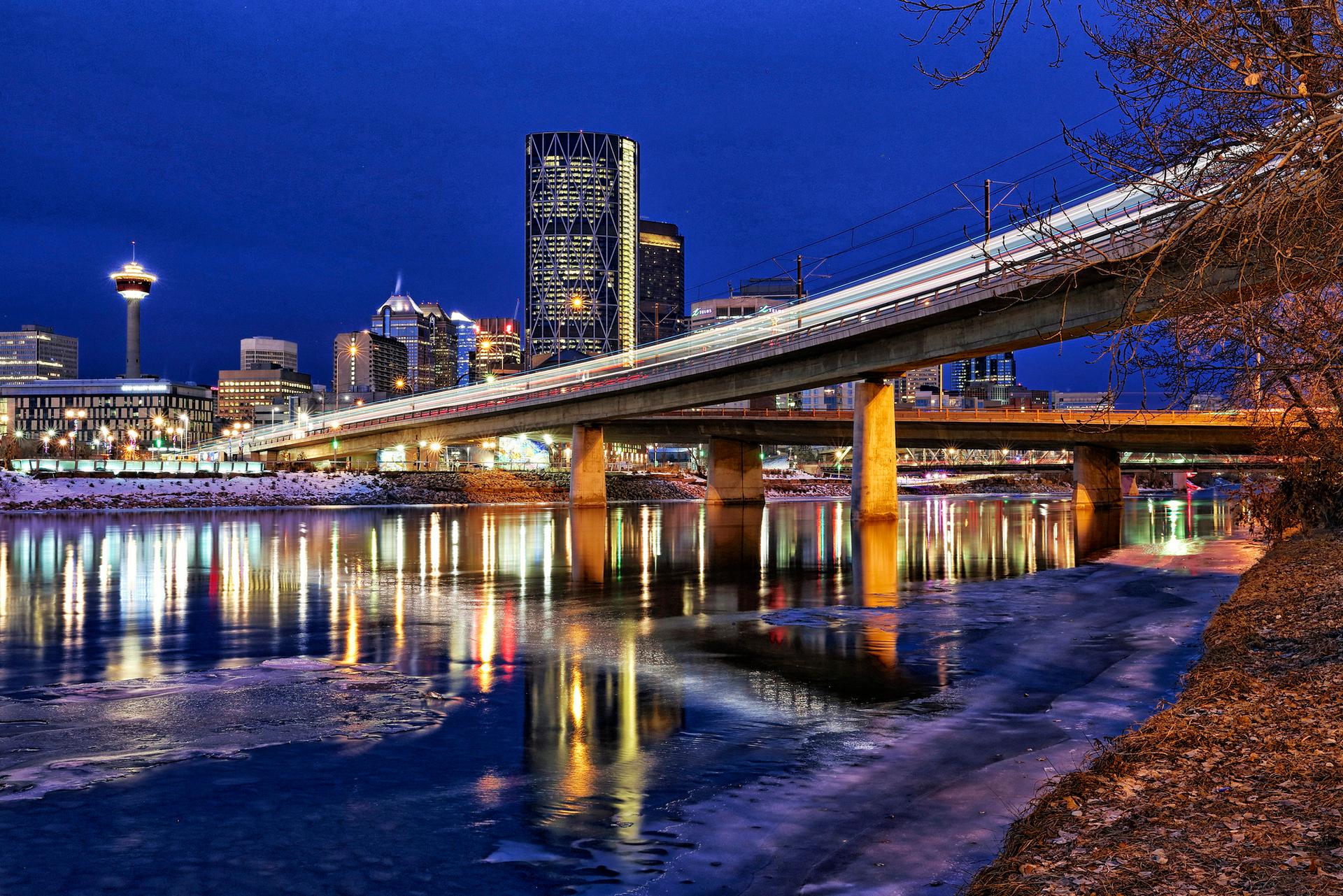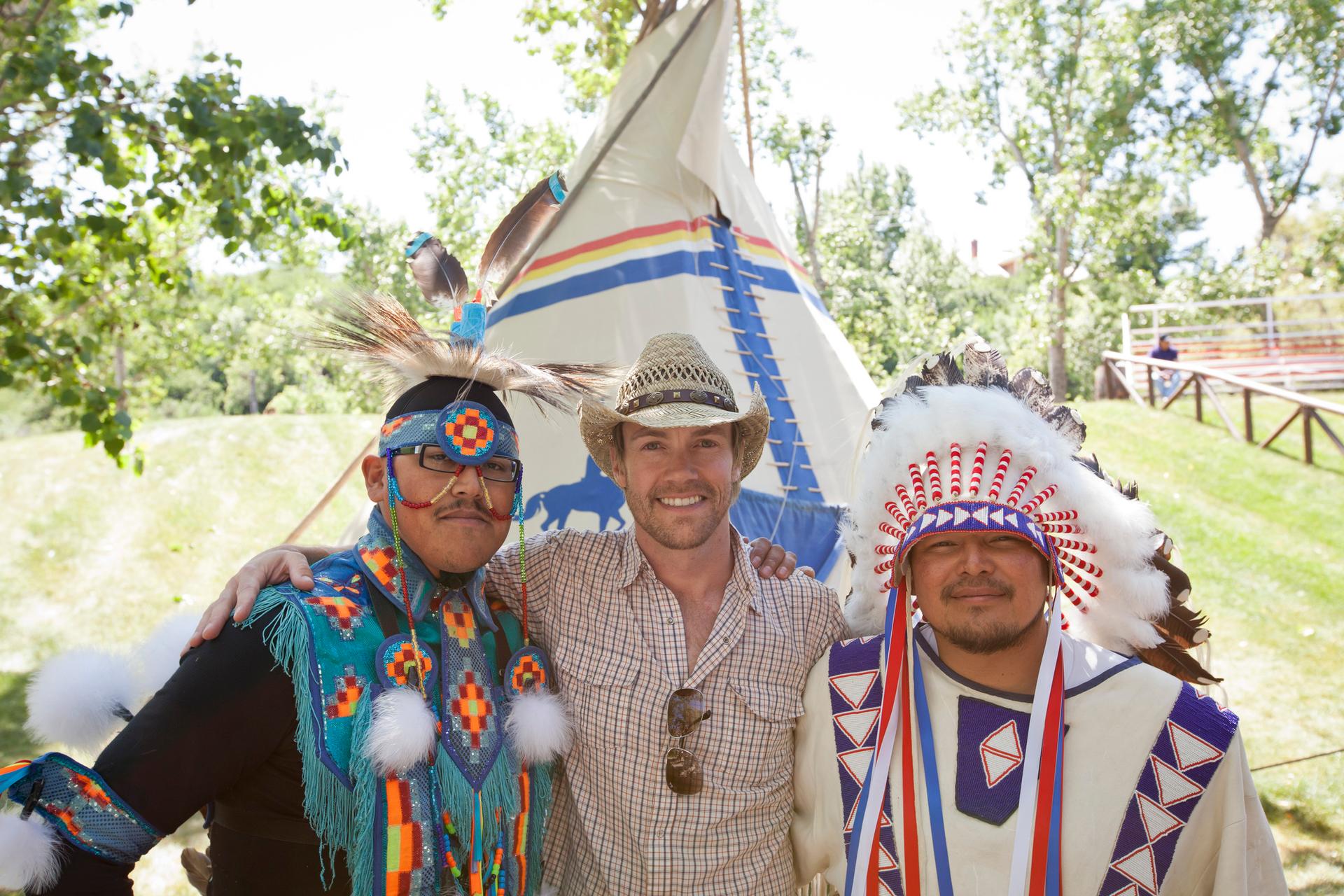 Calgary Stampede First Nations Village
They don't call Calgary Cowtown for nothing. Same for the "greatest outdoor show on earth," aka The Stampede. This annual July citywide phenomenon is a huge part of Calgary's identity and is not to be missed. Expect 10 days of high-adrenaline rodeo events and chuckwagon races, pancake breakfasts, concerts, a First Nations Village, and boot-stomping Western-style entertainment. Pack your jeans and join the hoopla.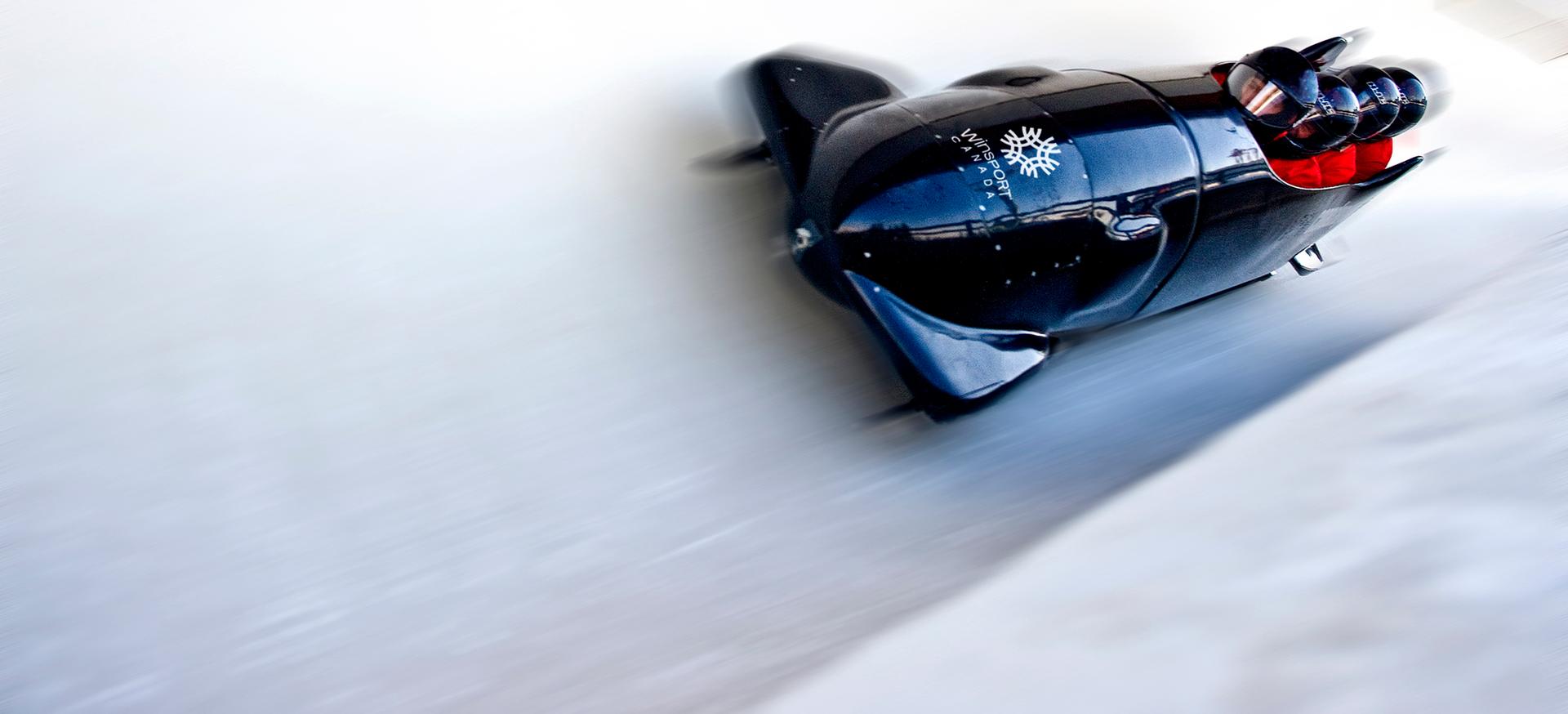 Adrenaline Combo at WinSport Canada's Canada Olympic Park - credit: WinSport Canada
WinSport runs Calgary Olympic Park, site of the 1988 Winter Olympic Games. Today, athletes train here and you can get into it, too: ski, skate, snowboard, and bobsleigh in winter; in summer, luge, zipline, mountain bike, mini-golf, and try the summer bobsleigh or Challenge Course. Don't miss the Sports Hall of Fame either.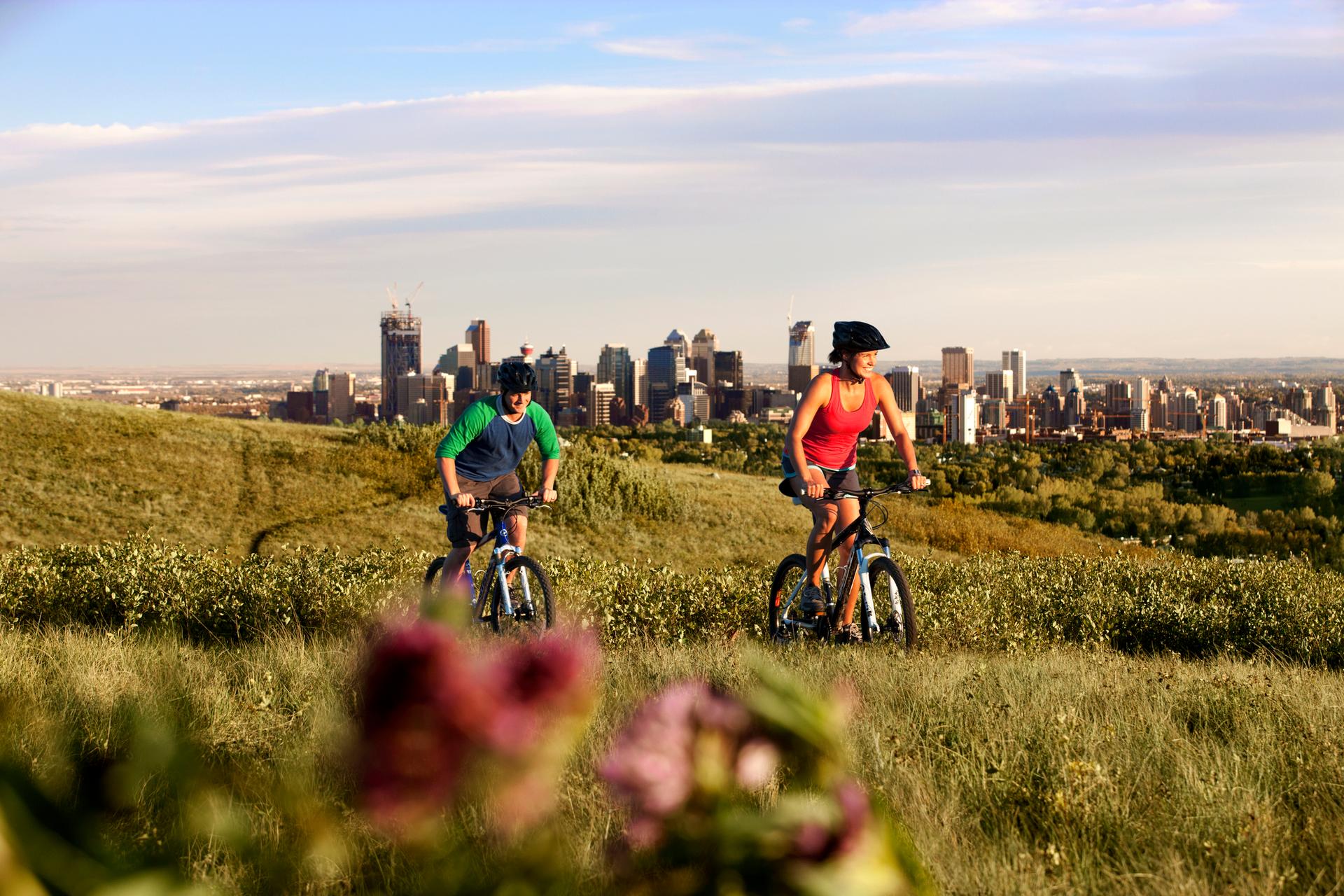 Nose Hill Park - credit: Travel Alberta
Panoramas of downtown are worth a trip to high-plains, aspen-flanked Nose Hill Park, a delightfully wild open area northwest of town -- one of North America's largest urban parks. Hike or bike extensive trails covering the four square miles and pause for a picnic with a view. Look for two stone circles, former "tipi rings" and important archaeological sites.
Dinosaur Provincial Park - credit: Travel Alberta/George Simhoni
Fossils are what you'll find in the unusual badlands of this UNESCO World Heritage Site, about two-and-a-half hours outside Calgary near Brooks. Archaeologists have unearthed some 300 fossils here -- the world's biggest source of Cretaceous fossils. Hike, camp, or tour an active dig site.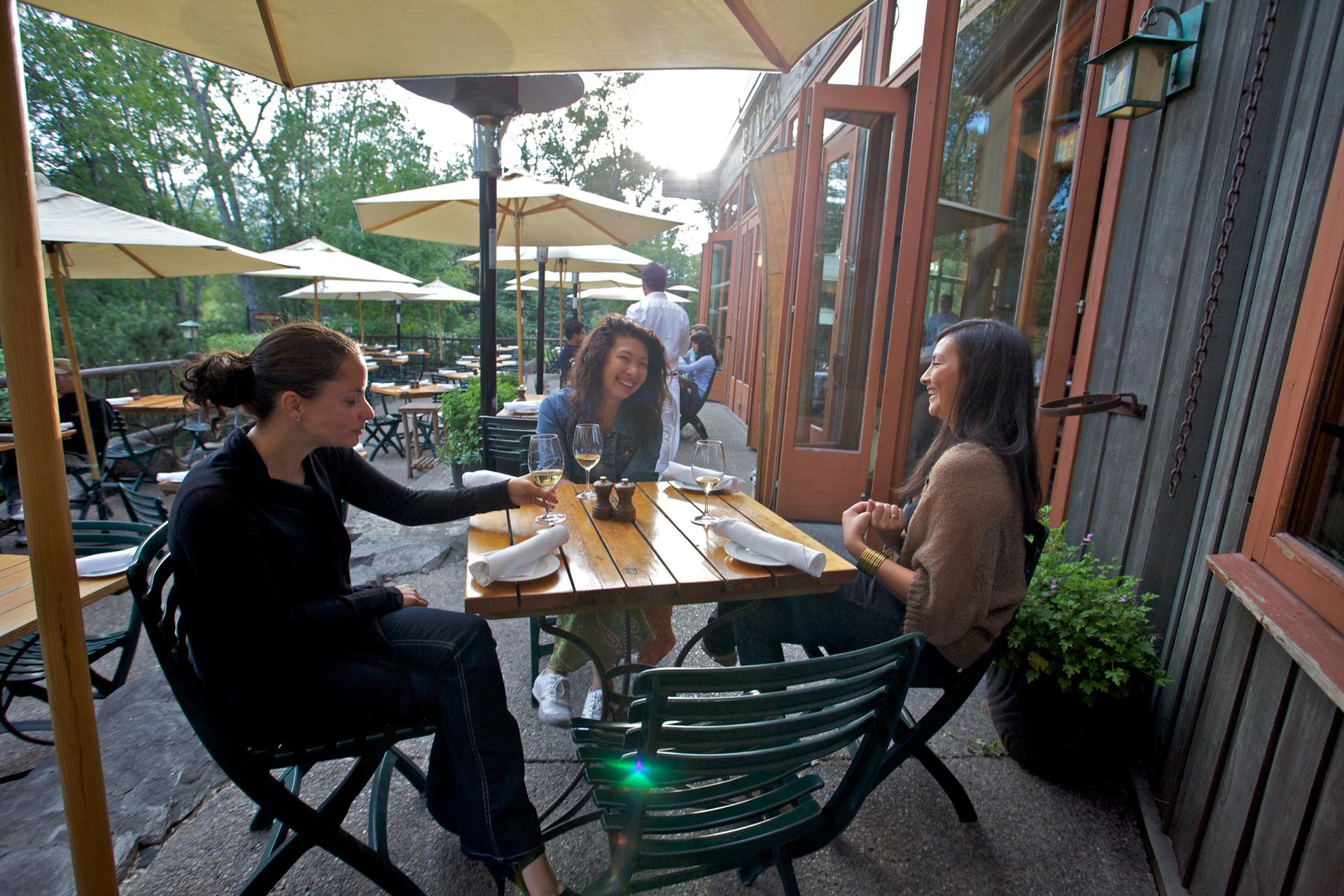 River Cafe, Prince's Island Park - credit: Asymetric/Dustin Parr
On an island in the Bow River, leafy Prince's Island Park is a downtown green urban oasis where you can stroll, cycle, paddle, ski, or take in an outdoor play or concert. Pair your visit with a trip to Eau Claire Market for lunch or drinks on the patio. Popular celebrations happen here, including the Calgary Folk Festival and Canada Day events.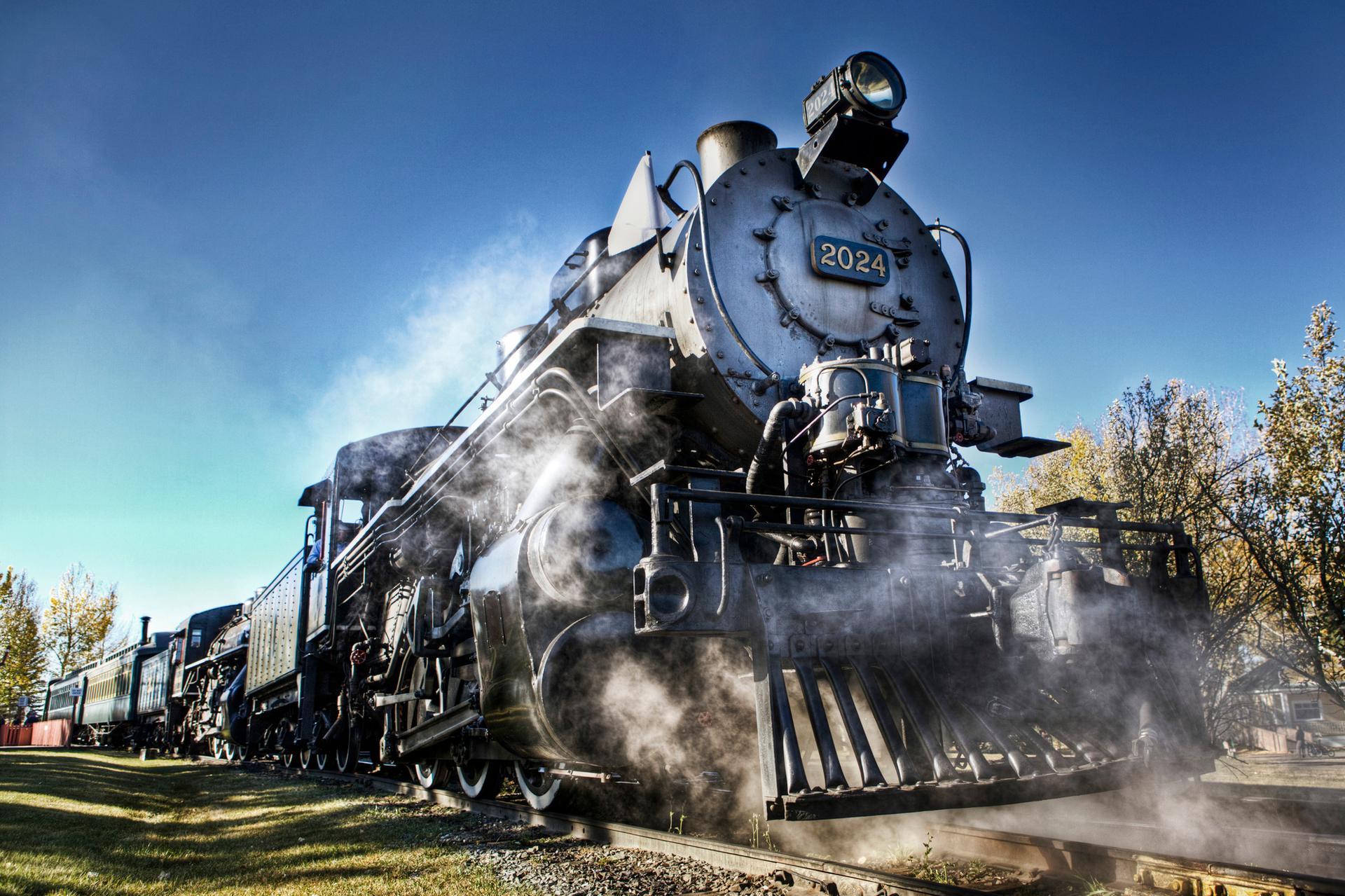 Heritage Park Historical Village train - credit: Heritage Park Historical Village
Views from Calgary Tower are impressive
Get a 360-degree view of the skyline, foothills, plains, Rocky Mountains, and  beyond from the glass floor and observation deck of Calgary's signature Tower 4,029 feet up. Two restaurants offer elevated dining: the rotating SKY360 is ideal for festive drinks, and high-end Ruth's Chris Steakhouse is the place to sample top-notch Alberta beef.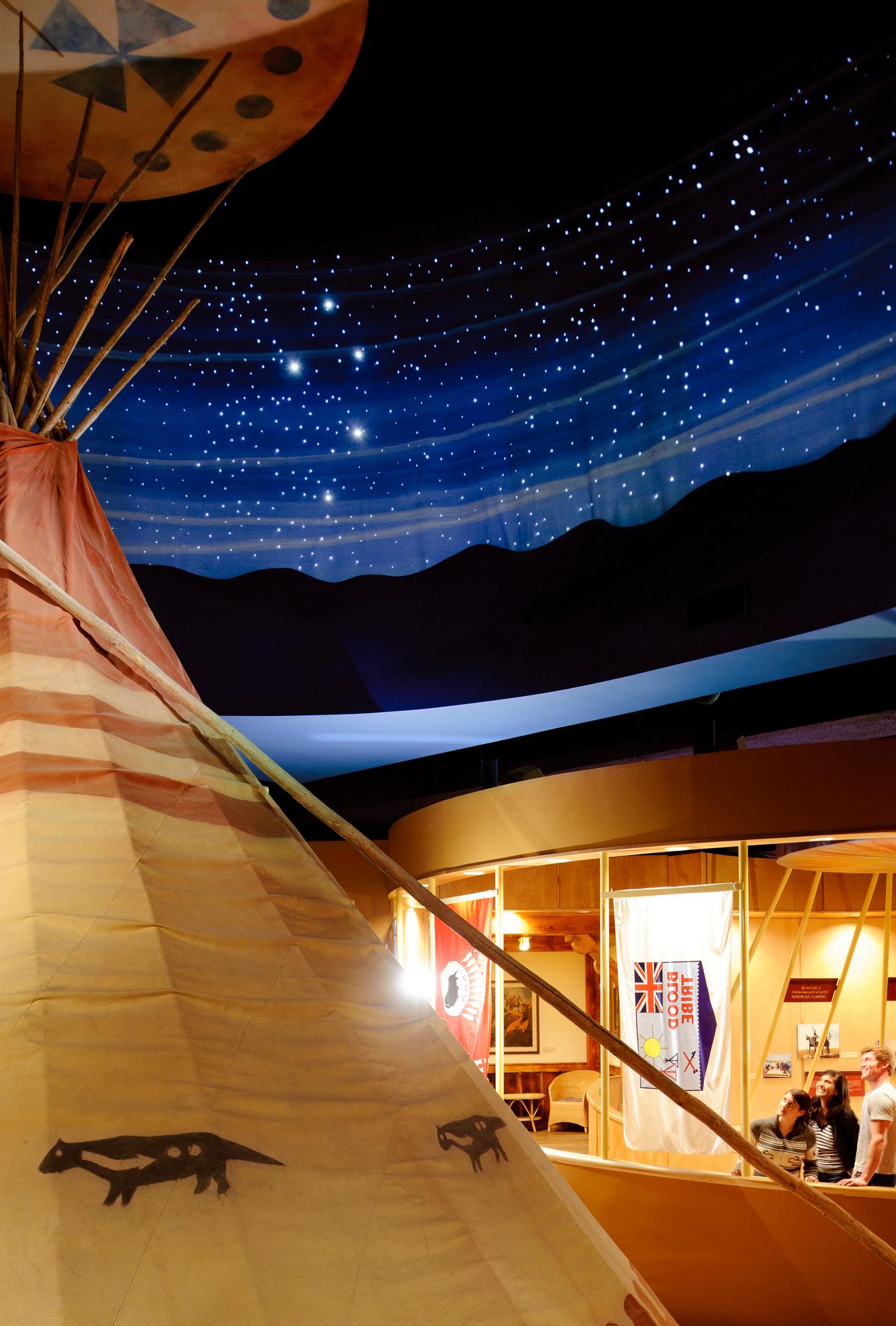 Glenbow Museum is Calgary's culture hub.
Originally a gift from philanthropist Eric Lafferty Harvie, downtown's sprawling Glenbow Museum is Calgary's culture hub with accessible art and history to the tune of one million objects on display. High-profile international exhibitions show here, and permanent collections include rare cultural artifacts, photographs, historical documents, and artwork of all kinds that's shaped Calgary into the place it is today.
Pick up some stylish boots for The Stampede.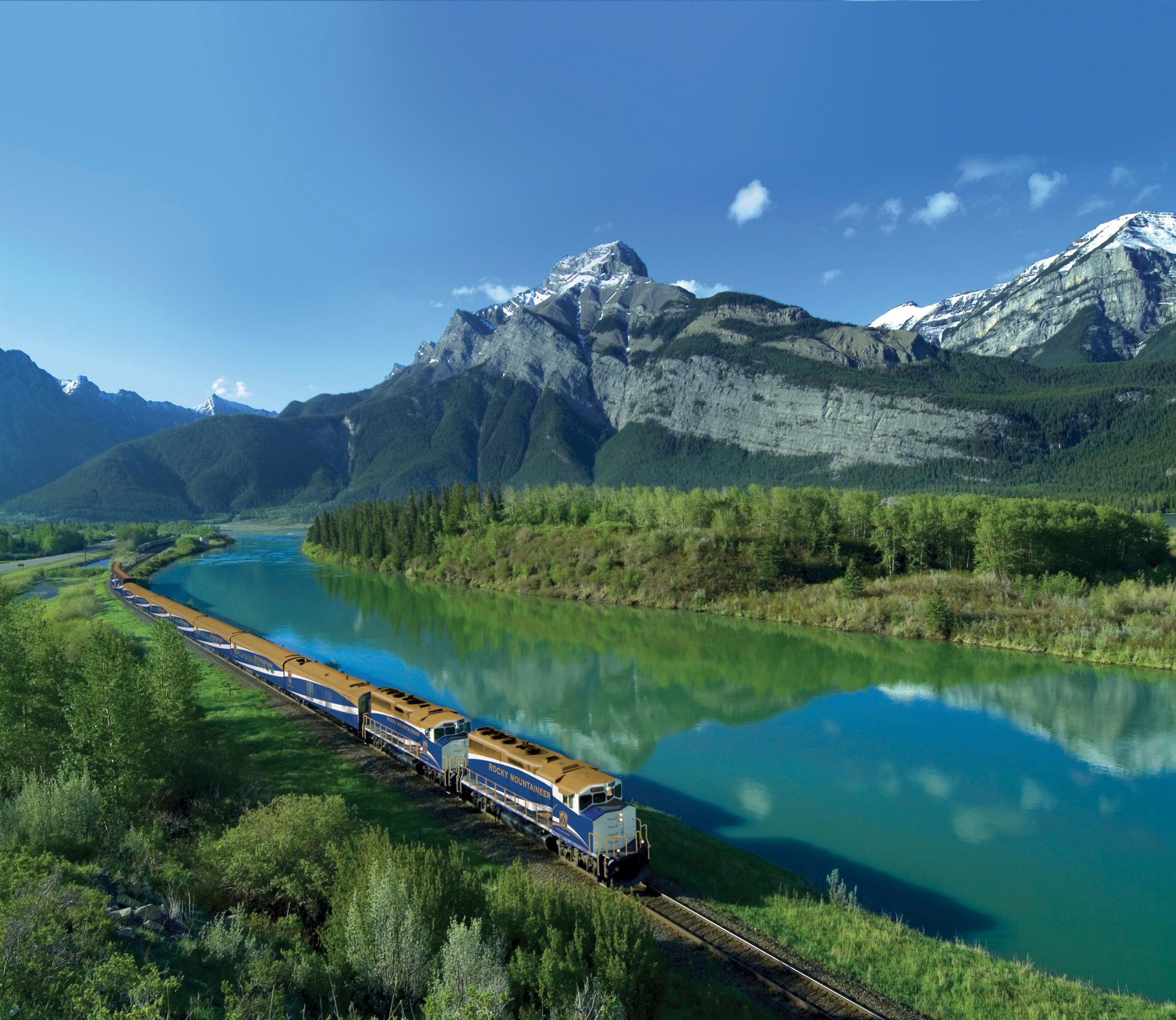 The Rocky Mountaineer - credit: Rocky Mountaineer
Slow it down and ride in style from Vancouver, BC east to Calgary on the white linen-and-china-style Rocky Mountaineer, a luxe train line that follows the historic Canadian Pacific Railway route. It's hard to beat the views of iconic Lake Louise, Kicking Horse Pass, and towering glaciers from your own cushy seat in the domed coach over a gourmet meal and glass of Canadian wine.
True, Calgary is the traditional launch point for skiing, trekking, national park touring, and Rockies road trips, but this high-octane Western city has enough going for it to warrant a vacation all on its own. Tuck into a big steak, or try the city's thriving vegetarian scene, plus plenty of honkytonk.