A foodie's guide to Alberta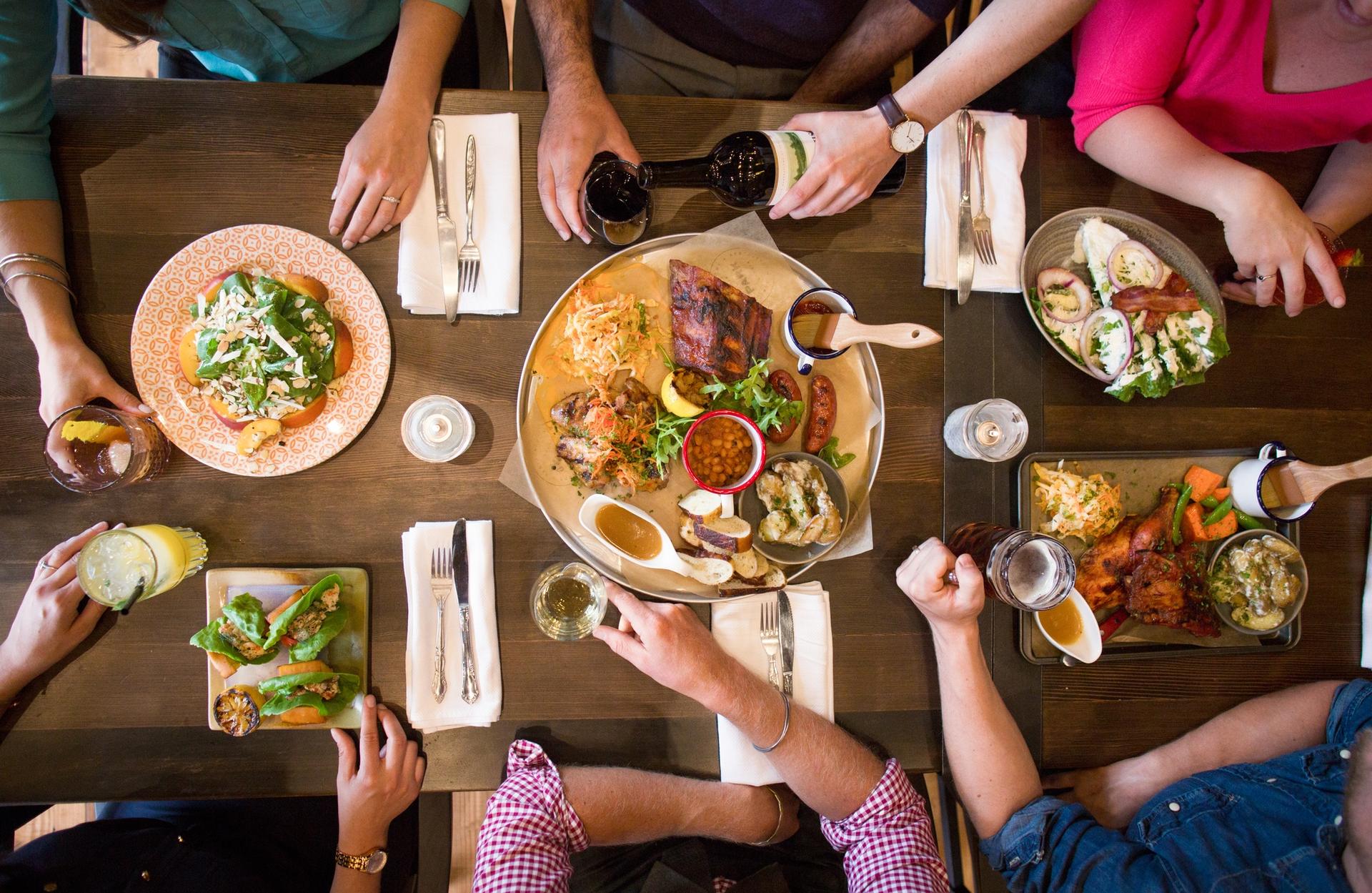 Alberta's culinary scene is flourishing. Bolstered by top chefs, local food and beverage artists, and award-winning restaurants, the province has become a foodie destination in its own right.
Edmonton Farmers' Market - Credit: Edmonton Economic Development Corp.
The food
Most conversations about food in Alberta start with the beef – and for good reason. The province has close to two million more cattle than it does humans and is known for producing some of the highest quality beef on the planet.
Beef may be the start of the convo, but it isn't where it ends. Agriculture in Alberta is a major industry, producing everything from honey to hops, artisan cheese, berry crops like raspberries, blueberries, strawberries and saskatoons (ask for them by name, a true Alberta treat), vegetables of all descriptions, seeds and grains (for baking and beer, equally). Many Albertans and local restaurants live by the farm to fork mantra. Within 100 miles of both Calgary and Edmonton there are farms supplying restaurants with fresh meat (including cattle, bison, elk and even ostrich). Along with all the rest of what can be grown locally, these fresh ingredients set the scene when it comes to Alberta cuisine. You can also source them for your own enjoyment in any of the many local farmers' markets.
A conversation about the province's food also needs to take in the multitude of cultural influences at play. Ukrainian roots mean the best hand-pinched perogies, just like baba used to make (and still does). The foods of countless Italian, German, Asian, English, Norwegian and Finnish descendants add to the culinary mix.
Despite all the classical influences, Alberta is also at the forefront of new and innovative food and drink. New techniques, styles and dishes can be traced back to this food-loving province. Take the popular Bloody Caesar, for example. The spicy cocktail was invented at Calgary's Westin Hotel in 1969 and is still in demand cross Canada today.
Clearly, Alberta brings more to the table than a fantastic steak.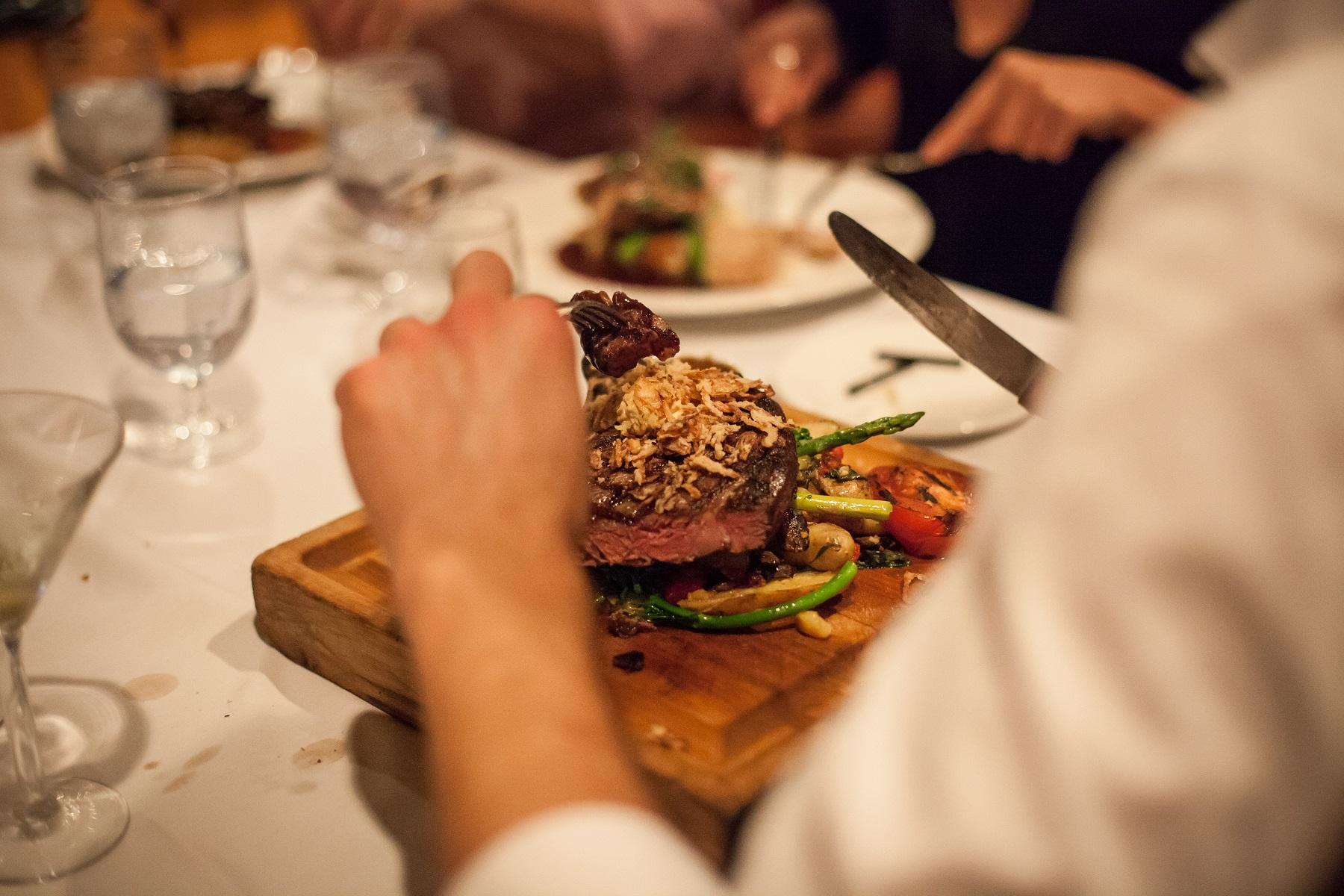 Alberta Beef - Credit: The Maple Leaf Grill & Lounge
The restaurants
With two major foodie cities, Calgary and Edmonton, and a bustling dining scene in the Canadian Rockies and around the province, there's just no way for us to cover all the great eateries in Alberta. To whet your appetite, we've highlighted a special few that will never disappoint. Follow your nose to the rest.
Calgary is home to some of best restaurants not just in the province, but in the entire country, and Chef Justin Leboe can claim responsibility for two of them. Model Milk, his first restaurant, is housed in a former 1930s dairy. The industrial look of the building belies the modern, colorful interior and innovative menu serving local lamb, pork and steelhead trout. Pigeonhole, his latest effort, quickly earned top ranking with the help of dishes like ricotta dumplings, rabbit and bacon pate and a Russian caviar service.
Ready for Alberta's signature beef? Book a table in advance for the popular Charbar. What was once a mattress factory now houses a taste factory, infusing dry-aged beef with Argentinian flavors. 
Fine dining staple Rouge Restaurant in Inglewood uses only the freshest ingredients - many of their seasonings and vegetables are grown on their property. Downtown on an island in the middle of the Bow River, the classic River Caf? is dedicated to using local produce and has an extensive wine list - and one of the best summer patios. Seasonal comfort food specialists at Charcut Roast House have rewritten the recipe book with dishes like sausage burgers with cheese curds and fried eggs or bison brisket with boar bacon.
In Edmonton, Chef Daniel Costa does impeccable justice to the dishes of his ancestors at Italian restaurant Bar Bricco. They don't take reservations, so be sure to come early. Another of Costa's restaurants, Corso 32, pairs unbelievable hand-made pasta with locally sourced ingredients to delight the taste buds. 
Many of the city's favorite restaurants create ethnic dishes that redefine fusion cuisine. There's Spanish and Portuguese-inspired Sabor Divino, Tres Carnales Taqueria which puts a new spin on traditional Mexican fare, and the fine Indian cuisine of Guru Restaurant, hailed as the best of its kind in Edmonton. Three Boars Eatery serves up fusion foods like beef heart Bolognese, Alberta lamb kofta and miso braised pork belly.
Head to Canmore in Kananaskis Country and be amazed at the number of eclectic eateries in this small alpine town, from micro-brew pubs to Brazilian barbecue to tapas. With names like Crazy Weed and Iron Goat you're in for a culinary adventure.
The mountain towns of Banff and Jasper have their own eclectic eateries. In Banff, start with cocktails at the famous Fairmont Banff Springs Hotel in the Rundle Lounge and then head into town for fine dining at the Maple Leaf Grill. The Grizzly House, a landmark restaurant that opened in 1969, has a surprising selection of fondue dishes. Try the legendary Melissa's Missteak, a family-friendly restaurant where you select your own steak, or settle in at the Banff Ave Brewing Company for onsite ales and burgers.
In Jasper start your morning at the famed Bear's Paw Bakery or Papa George's for a hearty breakfast. After your outdoor adventures are complete, stop for a refreshing beverage at the Jasper Brewing Company and then have the delightful dilemma of deciding between Oka Sushi in the Fairmont Jasper Park Lodge, Tekarra, or Evil Dave's, just for openers.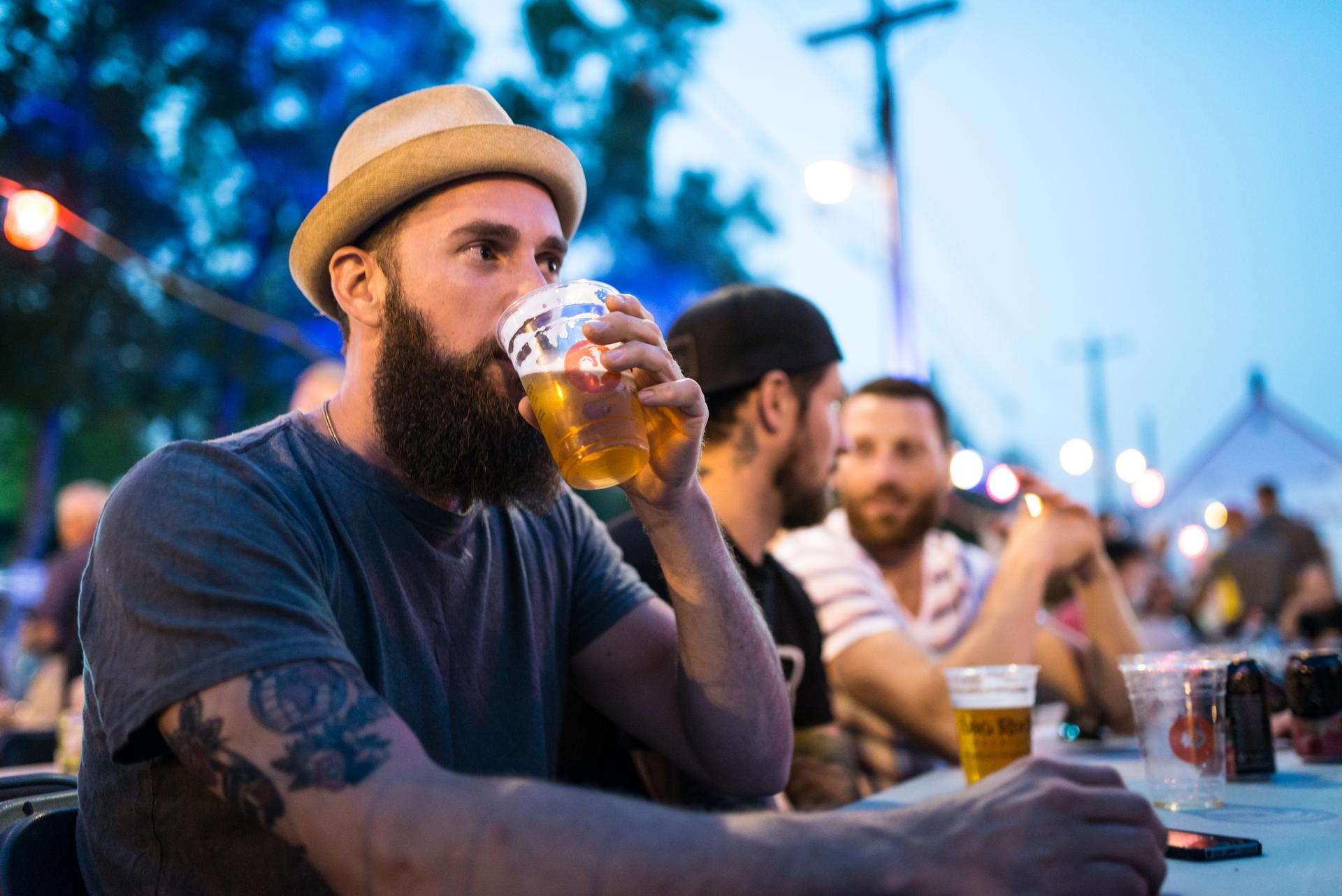 Taste of Edmonton - Credit: Edmonton Economic Development Corp.
The events
How do you know a place is passionate about food? When they celebrate it. Regularly. And with great gusto. All across the province, a host of food and beverage festivals put the local passion for cuisine under the spotlight.
There's the Taste of Edmonton, which for over 30 years has gathered foodies into the heart of the city to sample the best food and drinks with a side of music. Taste of Calgary is a decade younger and attracts fans from around southern Alberta with local craft brews and tasty bites from popular eateries.
Then there's the Rocky Mountain Wine & Food Festival, which has a presence in both major cities. The event showcases a huge variety of wines, spirits, beers and scotches, with a smorgasbord of gourmet food samples to keep you full and smiling.
In the summer months, you'll find beer festivals in Banff, Calgary and Edmonton. And if you attend a multicultural festival in any of Alberta's major cities, there will always be the indigenous food booths to tempt you into new culinary worlds, from the Caribbean to Africa and beyond.
Finally, if you want to leave Alberta having tried something a little exotic, there's Calgary's Testicle Festival. Every summer, right around the time of the Calgary Stampede, Bottlescrew Bill's Pub hosts an event centered on the prairie oyster - otherwise known as a bull testicle. Prepared in a variety of ways, the taste of this cowboy treat might just surprise you. At the very least you'll have a heck of a story to tell your friends back home.
Learn more about food and dining in Alberta.