Discover year-round pride in Jasper National Park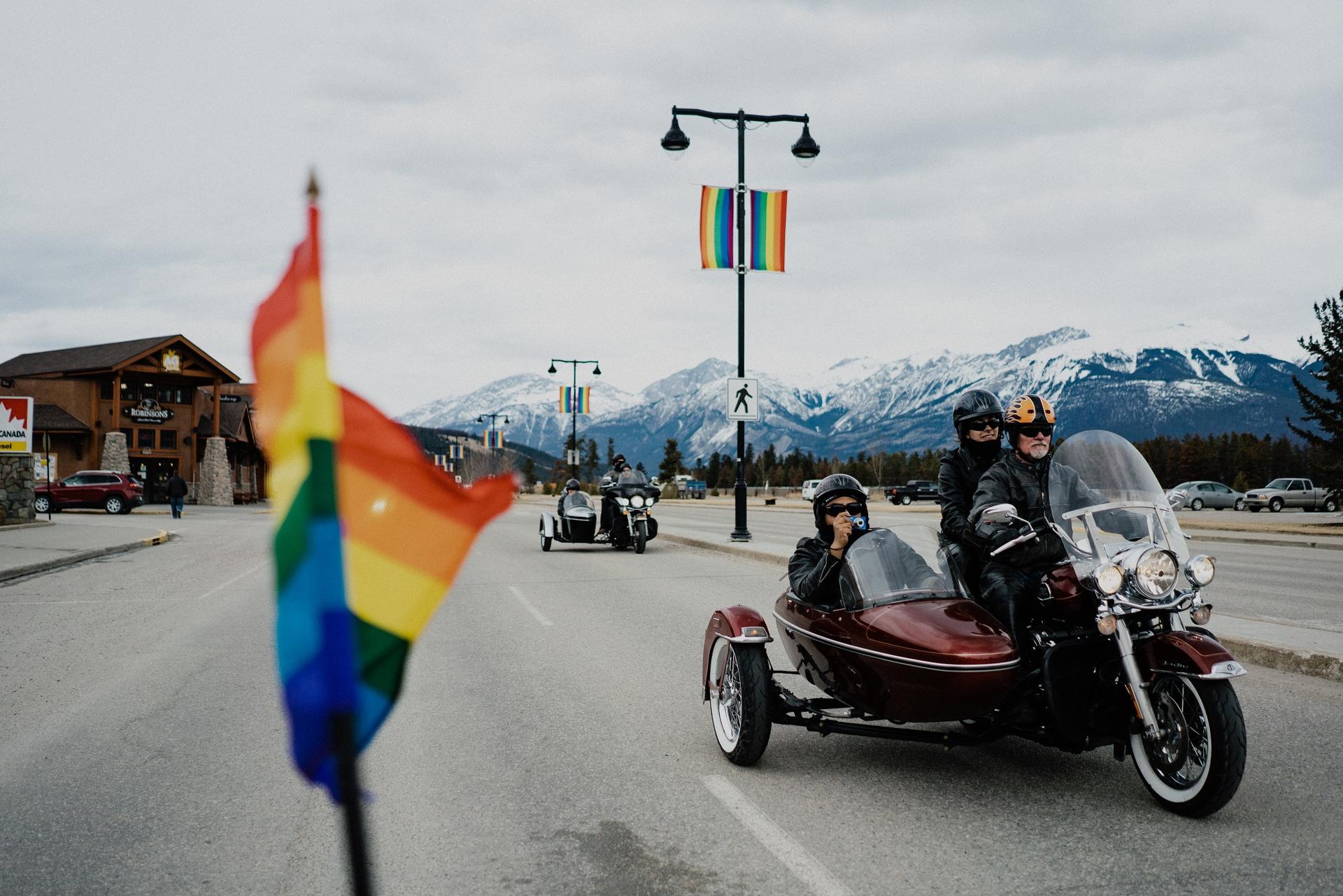 The town of Jasper, located within Jasper National Park, prides itself on being a community that invites the world to visit, explore, relax, and indulge. In the area, the abundance of adventures in nature lives symbiotically with the acceptance of everyone's natural self - and that's the way it's always been.  Community-wide, this adventure hot-spot celebrates pride every day and amplifies the festivities during its pride festival each April. No matter what time of year you visit, there's an unmistakable energy in the air inviting all visitors to venture beyond.
WATCH: Explore Jasper and its pride through the eyes of its LGBTQ locals in the film below.
Fairmont Jasper Park Lodge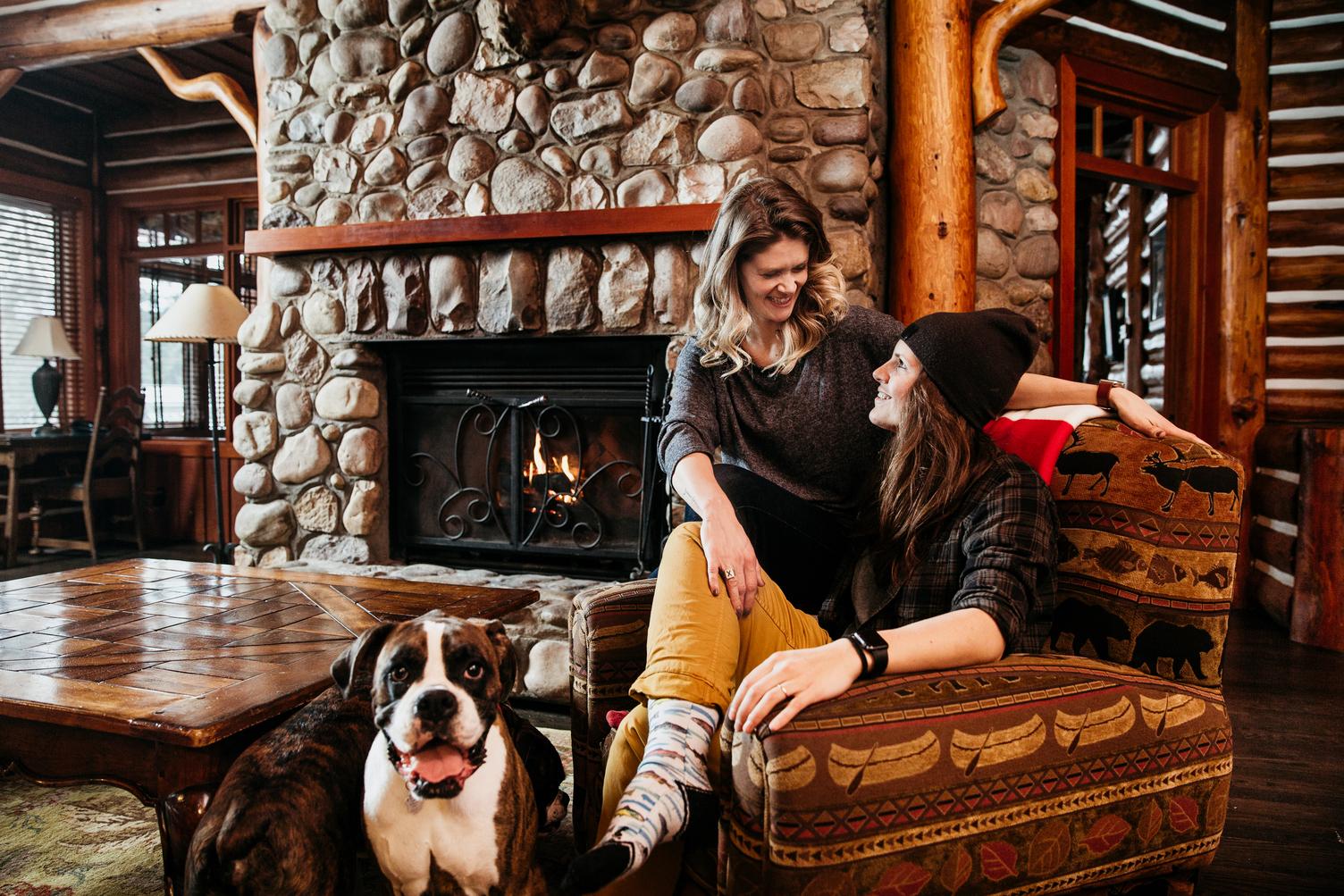 Fairmont Jasper Park Lodge - credit: Tourism Jasper
The Fairmont Jasper Park Lodge is unlike any other Fairmont property. It's quintessentially Canadian with cabins and hotel rooms nestled by the shores of a mountain lake. Each cabin and room is luxurious, unique in its location and layout, and resembles a postcard-perfect Canadian scene. The main lodge, features Rocky Mountain and Canadian culinary favorites, a spa, a year-round outdoor pool and hot tub, games rooms, and a common area situated next to grand stone fireplaces. Beyond its cabin-chic accommodations, the hotel offers activities for both overnight guests and daytime visitors. Winter rentals are available for fat biking, skating on the lake, snowshoeing, and cross-country skiing. The hotel, located in the world's largest accessible Dark Sky Preserve, hosts the Jasper Planetarium home to the largest telescope in the Rockies. Experts are on site to guide your eye to help you make sense of it all.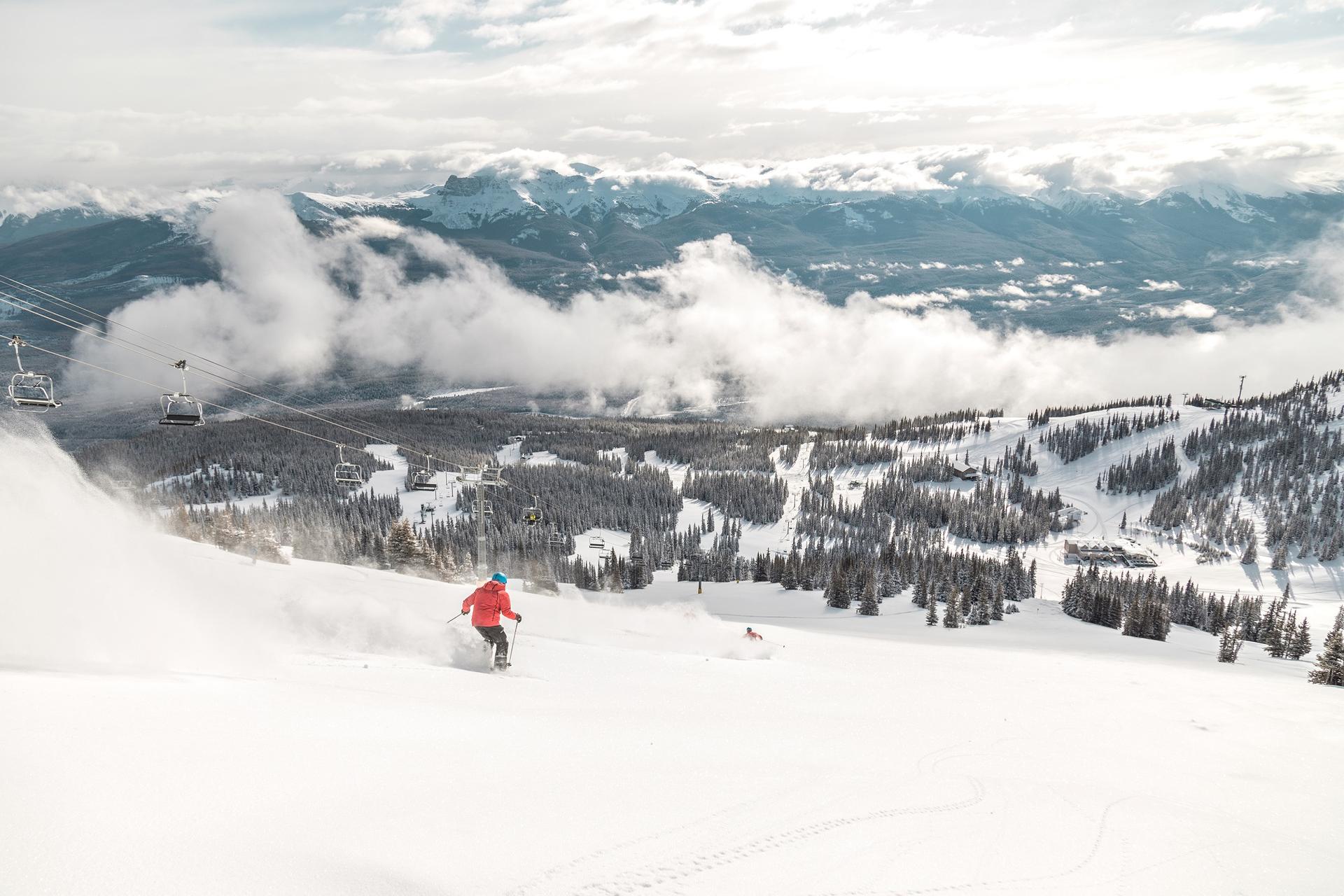 Marmot Basin, Jasper - credit: Tourism Jasper
For panoramic Rocky Mountain views, big resort amenities without the big resort lineups or prices, and terrain for all skills level, head to Marmot Basin, a hidden gem among the skier community.  With 91 marked trails, this resort offers more terrain than any skier or rider can cover in a day, even on a powder day.
Sightseeing & exploring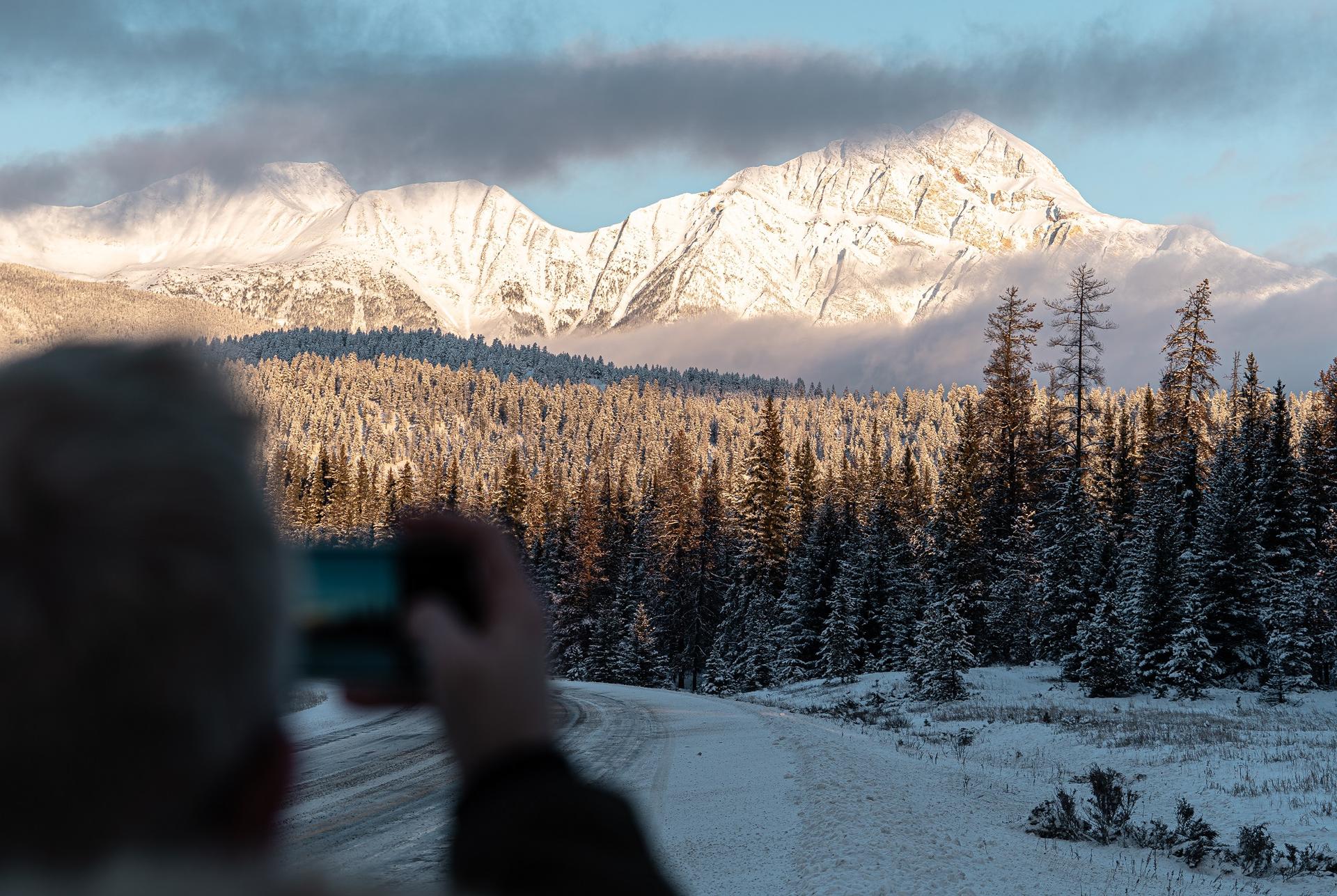 Jasper vistas - credit: Jonny Bierman
One of the best ways to explore this part of the Rockies is on an adventure with  Sundog Tours. This local company offers day trips such as winter wildlife viewing and icewalk excursions through Maligne Canyon which involves walking through dramatic ice formations and caves on a frozen river canyon. The Icefields Parkway is a drive that is constantly rated among top drives in the world. Let Sundog Tours handle the driving while you enjoy unparalleled views of waterfalls, wildlife, glaciers, and stunning scenery around each corner. If self-driving, make sure you have a vehicle equipped for winter driving and be sure to check for road closures and current conditions. After taking in views from the vehicle, relax on a romantic dogsled ride or horse-drawn sleigh ride and enjoy the landscape while snuggled under the cozy blankets both activities provide.
Indulge and dine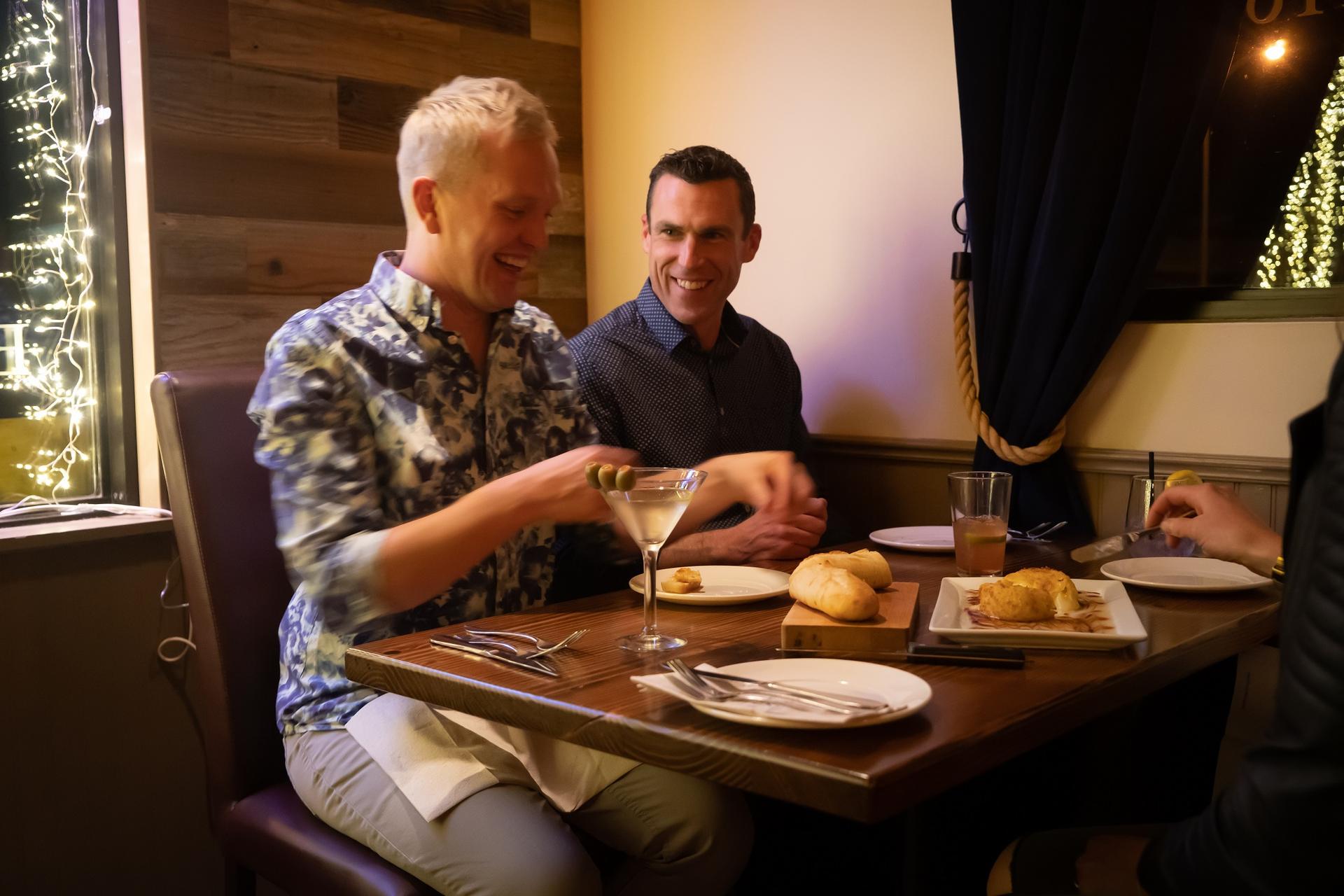 Evil Dave's Grill - credit: Jonny Bierman
Start your day at Coco's Cafe to fuel up on caffeine and fresh breakfast eats before heading out to explore the mountains. After the day's adventures, discover the meaning of 'apr?s' over drinks. The following apr?s spots are conveniently located in the Jasper townsite and within walking distance of one another. Jasper Brewing Company, the birthplace of glacier-fed Canadian Rockies craft beer serves up delicious bites and brews to feed those big mountain appetites. For a fine dining atmosphere, indulge at Evil Dave's Grillserving local Canadian favourites such as bison, elk, and Alberta beef. For delicious food and custom cocktails by a crackling fire and lakeside views, drive 10-minutes from town to Emerald Lounge at the Fairmont Jasper Park Lodge.
Rejuvenate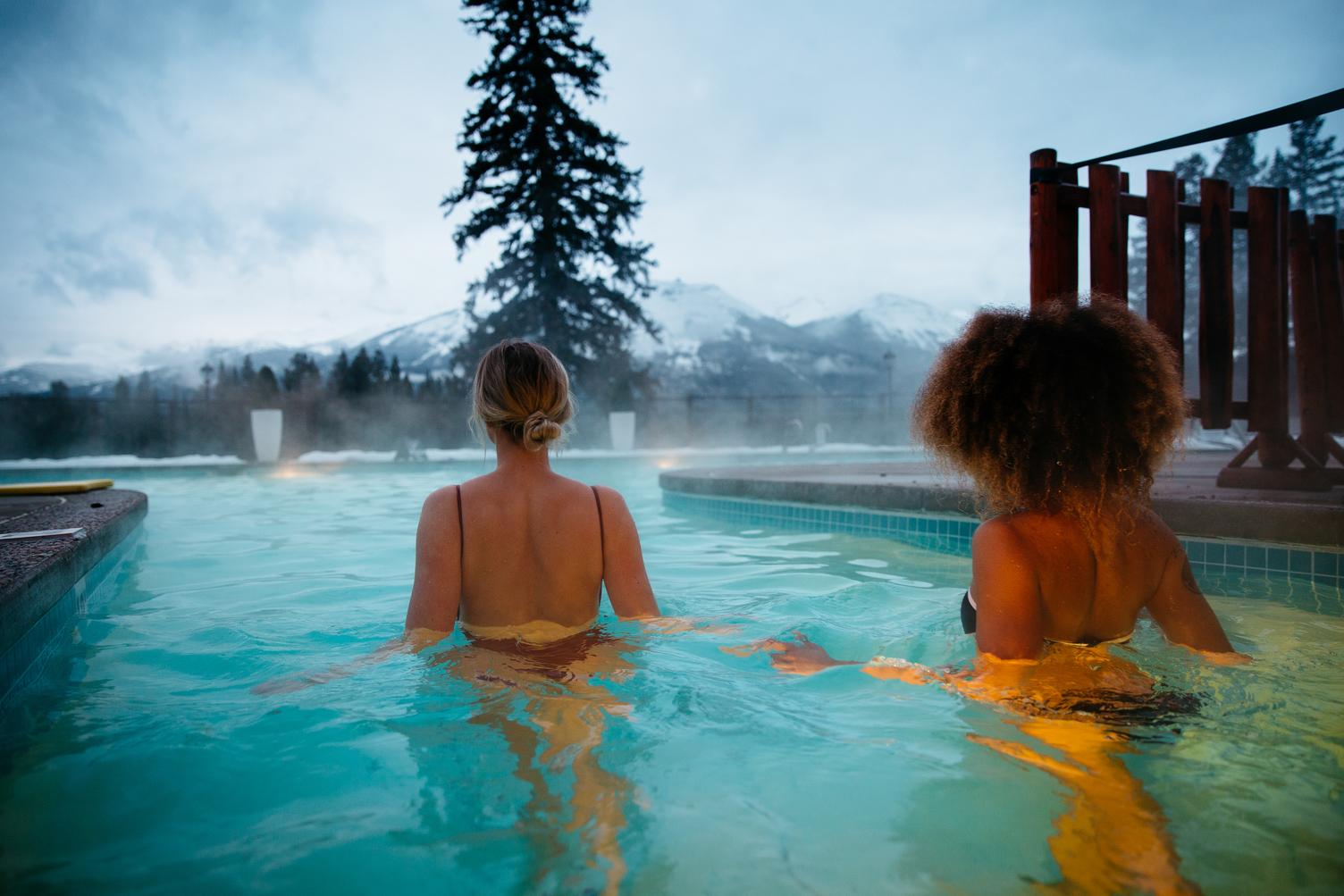 Pool views from the Fairmont Jasper Park Lodge - credit: Tourism Jasper
Start your day with yoga at Jasper Wellness to stretch out before the mountain adventures ahead. Looking for something a bit more relaxing? Opt for a spa treatment in town at Mountain Wellness Day Spa or Jasper Wellness. And for a larger spa menu with dining, outdoor pool, hot tub, and eucalyptus steam room, pamper yourself at The Spa at Fairmont Jasper Park Lodge.
Getting there
After flying into EdmontonInternational Airport, pick up a car rental and drive 3.5 -hours west into the Rockies to Jasper, Alberta. Shuttle service is also available and can be booked with SunDog Tours.
With Jasper being the largest National Park in the Canadian Rockies, there are plenty more places to visit. For more info on Jasper Pride, LGBTQ Jasper, and four-season info on where to stay, what to see and do, visit www.jasper.travel.