Catching monsters in Saskatchewan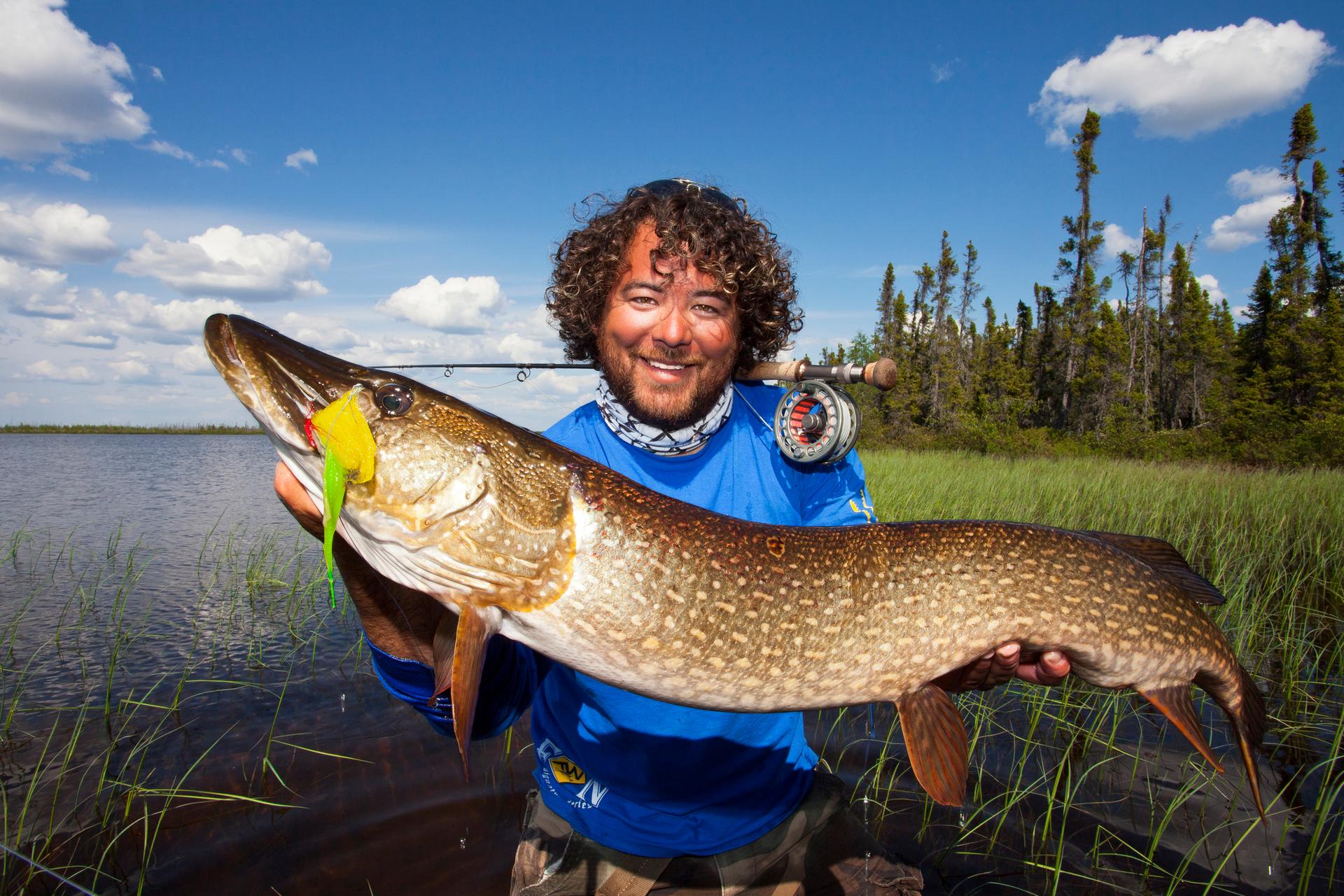 There are nearly 100,000 lakes and rivers in Saskatchewan, and they're all just waiting for you to throw a line in. The province is home to some of the best freshwater fishing in the entire world, a paradise where you'll land so many fish your arms will get tired.
Whether you want to spend a day fishing close to the city, pack the car for a fishing and camping road trip, or fly into a remote fishing lodge on the hunt for a trophy, Saskatchewan has you covered.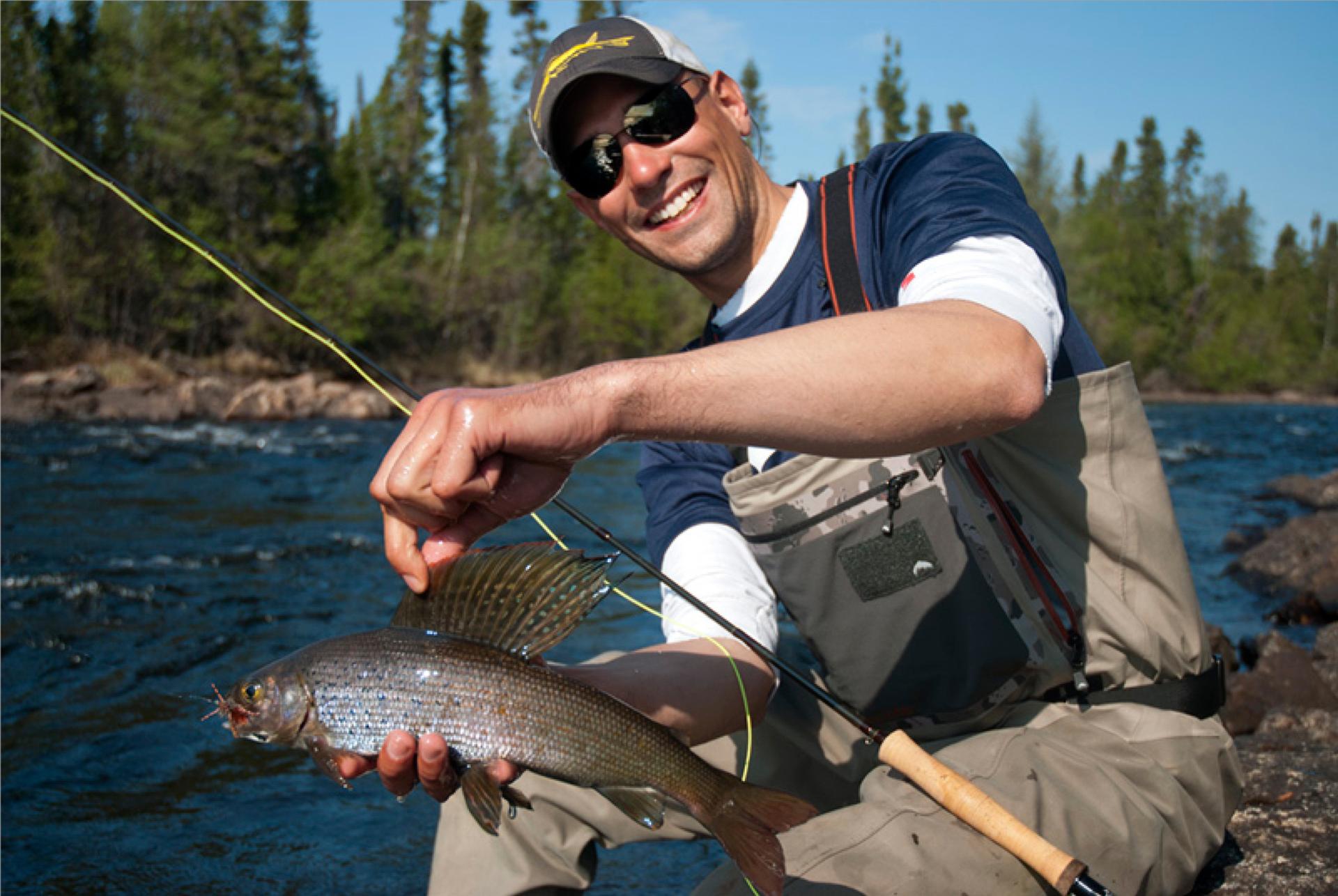 Fishing Grayling - Credit: Tourism Saskatchewan/Yoshi Aoki
What is there to fish?
Saskatchewan isn't short on freshwater fish. In fact, every time you cast that line, you'll have the opportunity to catch one of 68 different species that live and thrive in these waters. And when we say thrive, we mean thrive. With so little traffic in so many of these lakes and rivers, the fish can go untouched for generations, growing into true monsters. These are the fish you tell your friends about at the bar.
On just about any fishing trip to Saskatchewan, you're likely to encounter walleye. Walleye are the provincial fish of Saskatchewan, and a major target for anglers across the province as well as the continent. People just love to hook these fish.
The sheer length and power of the northern pike make it another popular target for freshwater fisherman — especially since they'll hit just about any lure you cast. You'll know you hooked one of these beasts when it nearly yanks you out of the boat, or when you struggle to lift it up for a photo.
Lake trout are also fairly common in Saskatchewan's waterways, particularly in the North where the water is a little colder, and the lakes a little deeper. These aren't the tiny lake trout you caught as a kid. These are fish that you'll be proud to hoist into the boat. 
Other fish you're likely to encounter include:
Arctic grayling
Rainbow trout
Brook trout
Yellow perch
Smallmouth and largemouth bass
Burbot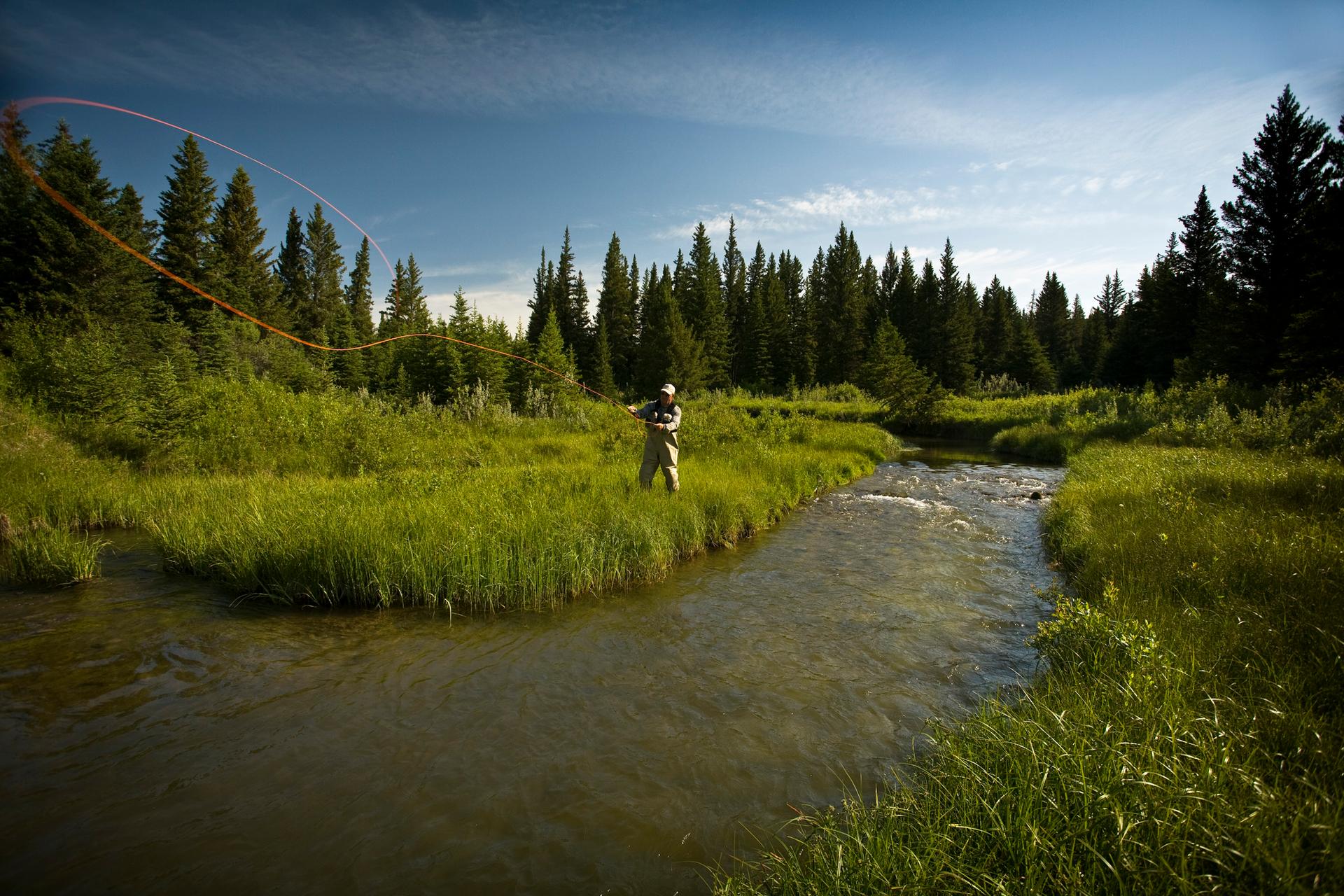 Cypress Hills Park - Credit: Tourism Saskatchewan/Greg Huszar Photography
The hot spots
There's really no way -- and no reason -- to limit your fishing down from the 100,000 waterways to just a few. You can literally rent a boat, stop alongside the water, and be confident you're going to land a fish. That being said, if it's your first time fishing in Saskatchewan, here are a few popular spots to get you started.
Cypress Hills Interprovincial Park should be on your must-visit list anyway. The park is a beautiful destination for lovers of the outdoors, full of trails to explore and lookout points to enjoy. For fisherman, the real draws are the creeks and streams. Fly fish for brown, brook and rainbow trout in the awesomely-named Battle Creek, Bone Creek and Rattler Creek
The Saskatchewan River might be your best bet for a record-setting walleye, while in the Churchill River you'll find them in great numbers. And if you're fishing in the winter, Tobin Lake is one of the most consistently productive places out on the ice.
Selwyn Lake is located in the wilds of northern Saskatchewan, but is well worth the flight. Book a room in the Selwyn Lake Lodge and head out onto the water for legendary fishing. These waters house trophy northern pike, lake trout and arctic grayling.
Foster Lake is another northern locale that houses fish worth bragging about. Enjoy the fight of your life with a 30-pound northern pike, or reign in walleye after walleye, before calling it a day in the Foster Lake Lodge.
Finally, there's Lake Diefenbaker. It was at this man-made lake where a world-record 43-pound Rainbow trout was caught less than a decade ago, and it's the perfect place for you to land a trophy fish of your own.
If you love to fish, you need to put Saskatchewan on your list. Start planning your next fishing getaway on the Tourism Saskatchewan website.