Quebec's coolest accommodations
Vacationing in Quebec? You're in luck. The French-culture of this  province means some of the most fascinating, exciting, and sophisticated hotels in the world -- from grand ch?teaux to cozy inns to the unconventional. You'll find the stay is as magnifique as the trip.
Hotel Museé Premieres Nations, Wendake and Quebec City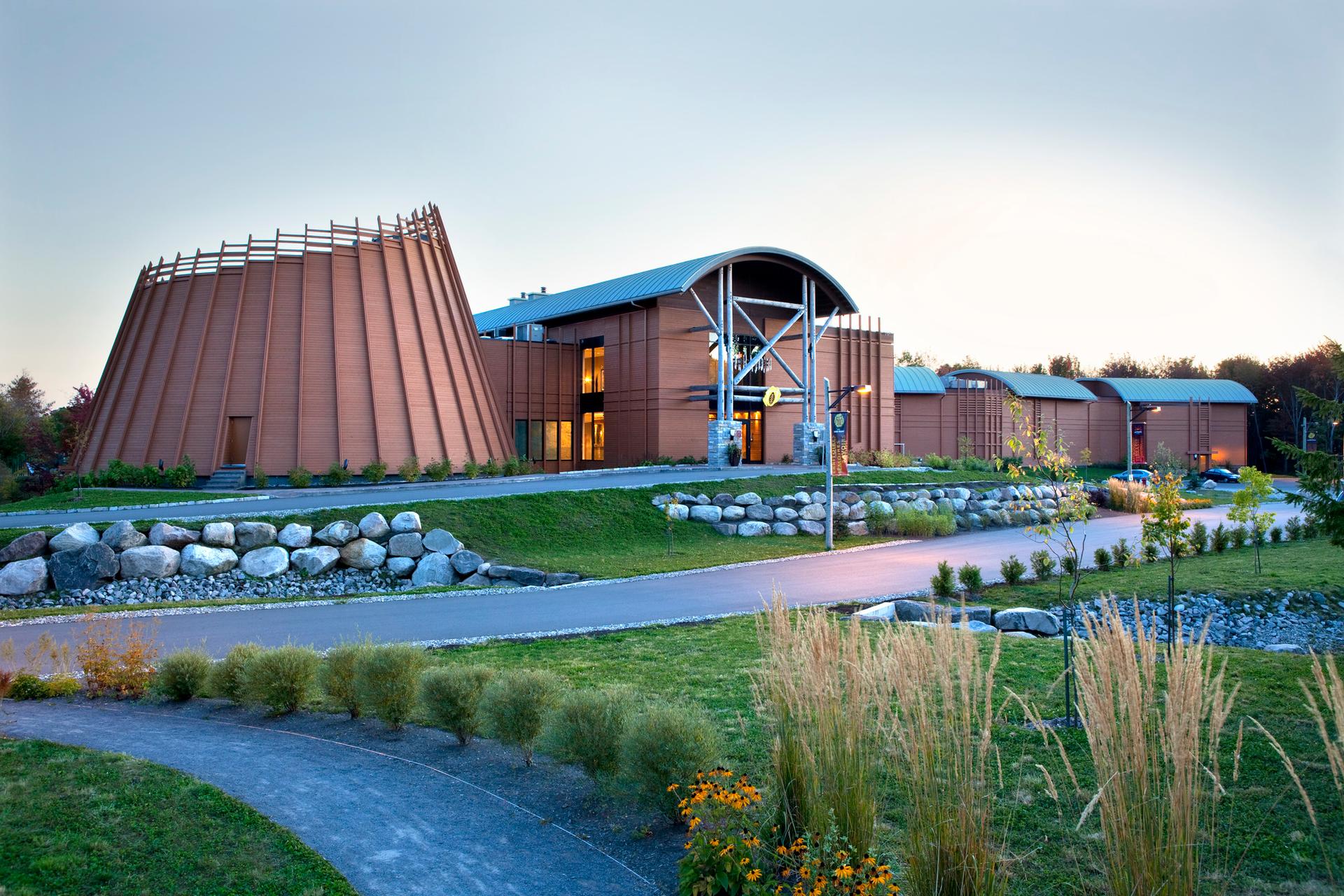 Huron-Wendat Heritage on the edge of Quebec City – Hôtel Musée Premières Nations – credit: Hôtel Musée Premières Nations
Immerse yourself in First Nations culture at four-star H?tel Mus?e Premi?res Nations. A modern interpretation of the traditional longhouse , the lodge-museum is a mix of contemporary and Aboriginal on a backdrop of cutting-edge architecture. Plus, the setting will have you immersed in  the pretty Akiawenrahk River and surrounding woods. Learn about Huron-Wendat history at the nearby reconstructed village, browse crafts and textiles, enjoy a First Nations spa treatment, canoe the river, or hike through eons-old canyons. Try bannock (Aboriginal bread) and gourmet cuisine inspired by the boreal forest.
"One of the most uniquely artful boutique hotels in North America" is what one travel writer calls Montreal's chic, classy St Paul Hotel in Old Montreal, a trendy, historic neighborhood of cobblestone streets and European flair. Never mind the neo-Baroque fa?ade, dramatically illuminated at night. It's the spacious guest rooms graced with intriguing artwork that really steal the show. And just about everything--modern furnishings, mirrors, lamps--is custom designed by the owner's wife. Sample outstanding Montreal smoked meats in the hotel's popular Hambar Restaurant before settling in for the night.
Hotel de Glace, Sainte-Catherine-de-la-Jacques-Cartier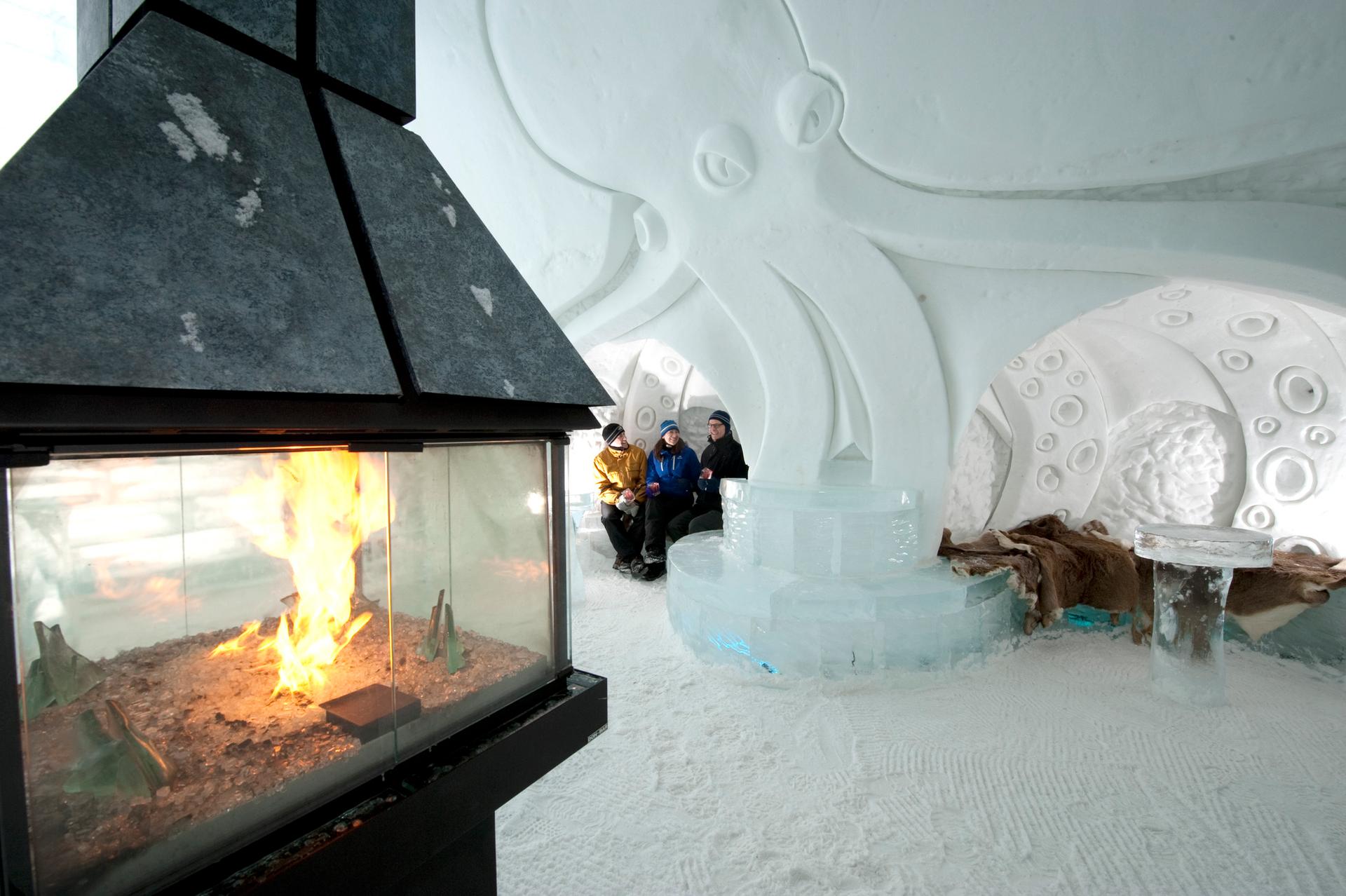 An icy urban adventure at Quebec's Ice Hotel Canada
It'll be hard to find someone who can top your stories once you've stayed at H?tel de Glace just outside Quebec City. It's created every winter from 15,000 tons of snow and 500,000 tons of ice -- the only of its kind in North America. Open January to March, this hotel is made entirely of frozen water and features 44 whimsical themed rooms with cozy fireplaces and fur-lined sleeping nooks. Outside is a hot tub under the stars. Then there's the crystalline bar, ornate chandeliers and sculptures, frozen chapel, and frosty cocktail glasses: all made of -- you guessed it -- ice. Pack your parka, hat, and gloves.
Le Germain Hotel Charlevoix, Baie-Saint-Paul
Set in the delightfully rural Charlevoix region, a four-hour drive from Montreal, Le Germain Hotel Charlevoix is a back-to-the-land, farm-to-table anti-resort. Spanning five buildings, today the re-imagined former farm is a modern, sophisticated, eco-powered complex that hosts Sunday farmers' markets and even incorporates a train stop. There's an art gallery, gym, and spa with outdoor hot tub and heated pool, too. Tuck into locavore seasonal fare in the sleek restaurant, peek into 15 on-property beehives, tour the organic gardens (June to October), and watch sheep grazing from your field-side Adirondack chair.
Fairmont Le Château Frontenac, Quebec City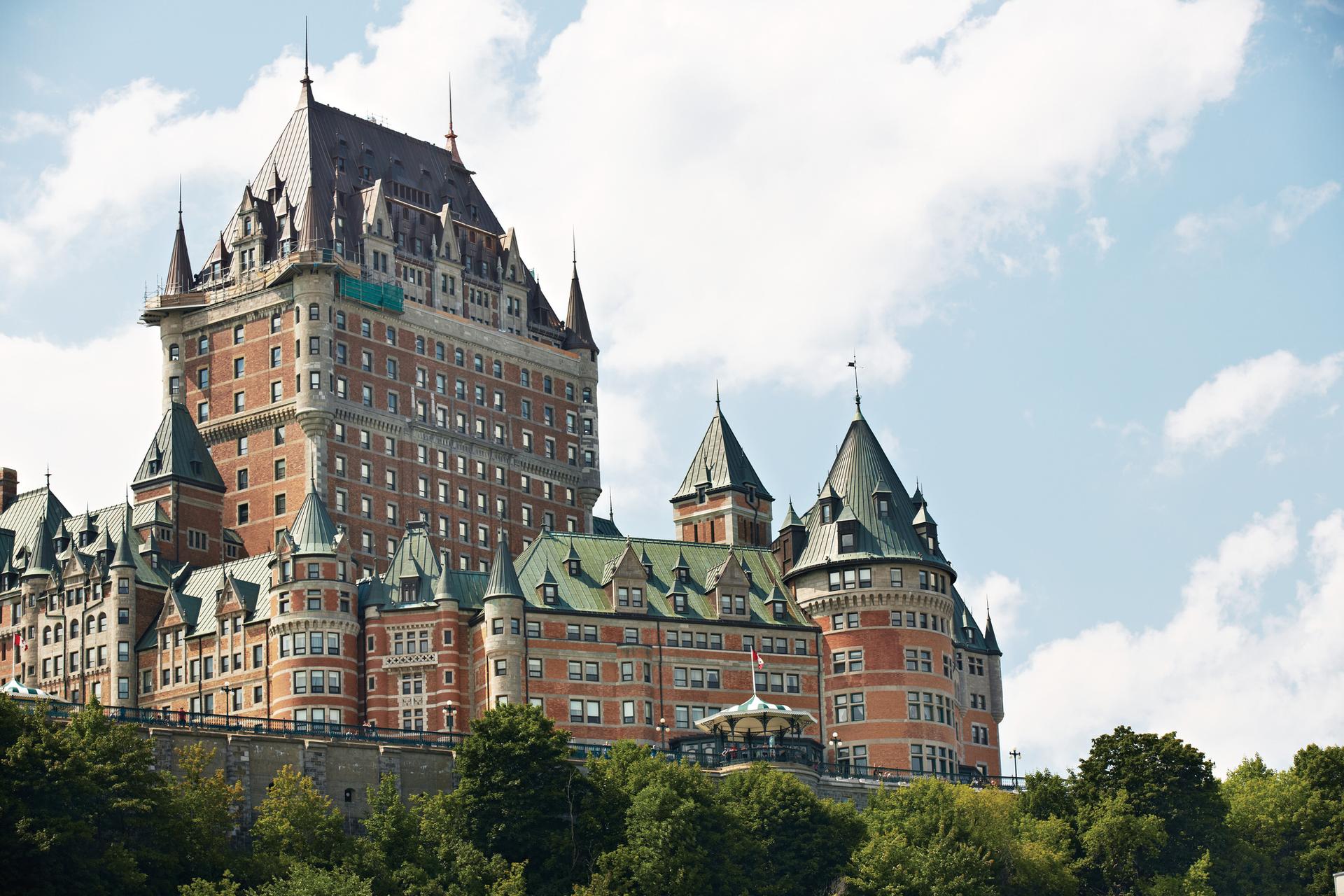 Fairmont Le Château Frontenac, Quebec City
If glitz is what you're seeking, Le Loft Hotel is it. Minutes from Rue-St.-Denis, it's housed in architect Ernest Cormier's 1920's Art Deco landmark. A boutique hotel of only suites, these are huge, high-ceiling lofts with tasteful, well-appointed kitchens. Expect views, eclectic artwork, king-sized beds, and designer chandeliers -- all in an understated, modern style. Nearby are cool restaurants, upscale  shops and caf?s, the downtown core, top museums, the Montreal Botanical Garden, and Place des Arts. Utilize the concierge in the lounge-like lobby, and watch for stars and VIPs.
Colorful and creative, Quebec's imaginative accommodations are as innovative and vibrant as its friendly, French-speaking folk. And that's just the lodging. Then there's the food, the design, the culture, the shopping... time for a vacation!
Starting planning your trip to Quebec at the Quebec Original website.
Starting planning your trip to Quebec at the Quebec Original website.