11 authentic Quebec foods you need to try
The province of Quebec is a massive foodie destination. This post isn't necessarily about that. This is about the dishes that have come to characterize the province and its people. These are the dishes that the locals eat at home or at the diner on the corner. They're the guilty pleasures and the childhood memories.
If you're after an authentic Quebec experience, these are the foods you shouldn't leave the province without trying.
St-Viateur Bagel
Clich?d goodies
Bagels
If you're from New York City, you may want to stop reading now. Montreal has the best bagels in the world. Before you close your window, you're going to want to pay a visit to the bagel giants of Montreal. St-Viateur and Fairmount Bagel have long shared the crown in terms of bagels, but you might as well try both and see what camp you fall into. Toasted, cold, plain or with lox, these bagels are everything.
Poutine
People have come to associate not just Quebec, but all of Canada with poutine. A trip to Quebec probably wouldn't be complete without indulging in a messy pile of fries, cheese curds and gravy. Friendships have ended over conversations on 'the best' poutine, so we won't even bother, other than to say that you'll find it in this province. In Quebec City, many people swear by Snack Bar Saint-Jean for authentic poutine. If you're in Montreal, La Banquise has more than 30 types of poutine to choose from and is open 24 hours per day. Anywhere in between? Keep an eye out for a roadside truck or 'chip' joint. Or, visit the first week of February and indulge in many different varieties during Poutine Week.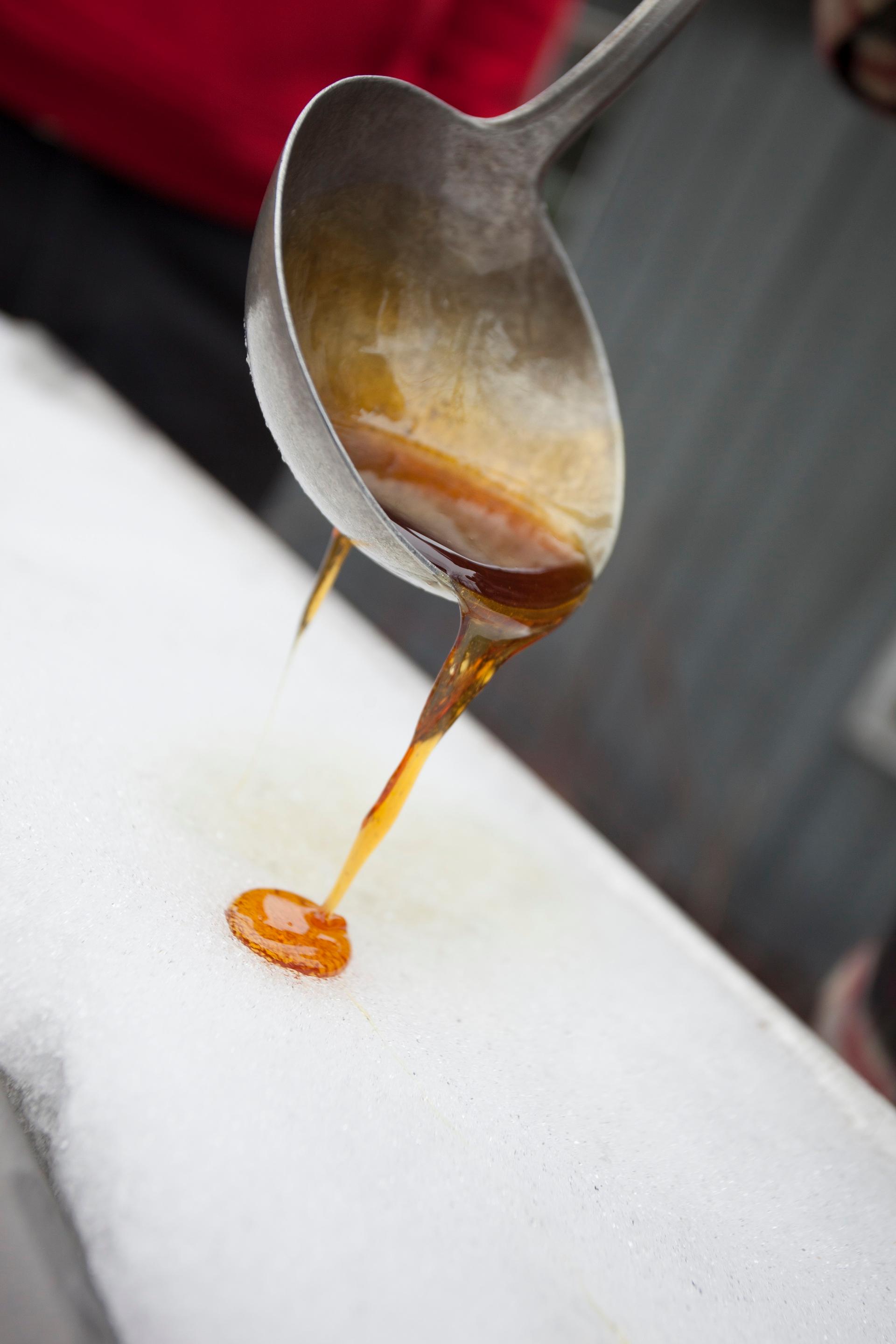 Quebec Maple Syrup - Credit: Jean-François Hamelin
Tire d'?rable
Quebec is far and away the largest producer of maple syrup in the world, and tire sur la neige allows you to taste it close to the source. Tire sur la neige is essentially boiled maple sap on a stick that you dip in snow or ice -- not exactly fine dining. The only way to experience it is at a sugar shack, where they actually collect the sap in the spring. You'll find the majority of these in the Laurentians or Mont?r?gie regions of southern Quebec.  
Smoked meat sandwiches
A big thank you to the Jewish community for two of Quebec's 'clich?d' dishes. Alongside bagels sits the smoked meat sandwich, a bastion of fatty, salty, perfect deliciousness. Though similar to New York pastrami, Montreal smoked meat uses different spices on the beef brisket. And if you're going to try it anywhere, it needs to be at the famous Schwartz's Montreal Hebrew Delicatessen. They've been doing it since 1928, so you better believe they know what they're doing. Grab a cherry soda, get the smoked meat on rye and see if you can't stop at just one.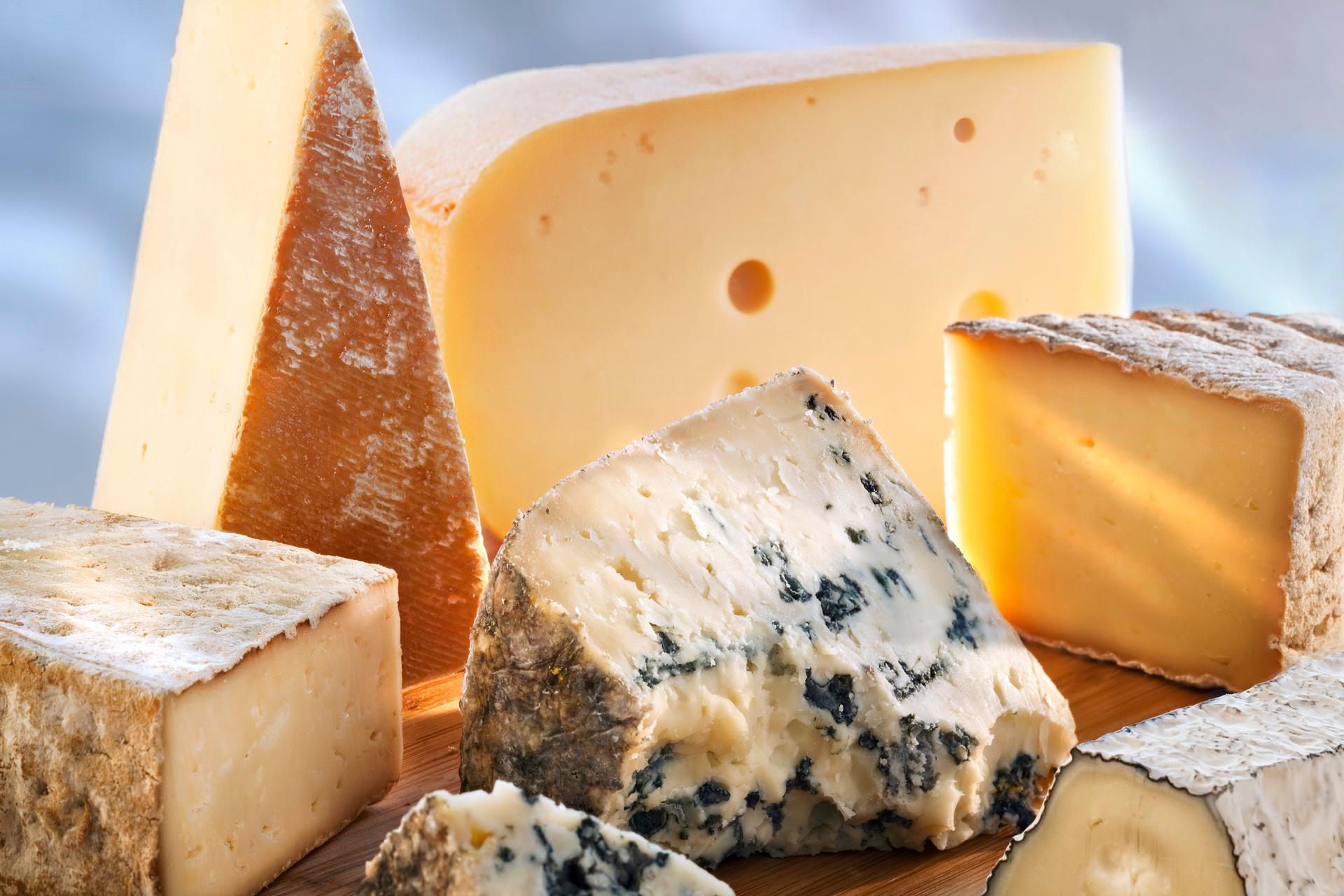 Quebec cheese - Credit: Michel Paquet
Cheese
While there are innumerable difference between Quebecers and the French, the two cultures do share a real love of cheese. Quebec is a huge producer of cheese, so it's really hard to lump all the varieties and artisans into one category. Depending on where you're staying, we'd suggest you ask around for local specialties, and choose one that meets your taste. Or, if you don't like to choose, there's an entire travel route dedicated to cheese that you can follow, jumping between 50 different 'cheeseries,' many of which are located in the beautiful Eastern Townships. That's my kind of scenic drive. 
Feves au lard - Credit: Andre Quenneville
Authentic Quebecois dishes
F
?

ves au lard

 

F?ves au lard can be loosely translated into beans with fat. That translation is accurate. F?ves au lard are baked beans, often seasoned with maple syrup and served as a side with breakfast. This dish dates back to the days of pioneers and fur trappers, when a hearty, fatty meal was essential before the day's work. This tradition lives on at most sugar shacks and breakfast joints, but if you're in the city pay a visit to La Binerie Mont-Royal, in Montreal's Plateau district. Named after their famous beans, they've been serving them up hot for over 75 years.
Creton
If you're out at breakfast and someone drops a small container of meat on your table, don't be alarmed; it's probably just creton. Creton is a salty pork spread, almost like a pate but a little less smooth, that Quebecers will eat with breakfast. It's most often eaten on toast, alongside a few other classic breakfast dishes, like the previously mentioned f?ves au lard. This is one of those 'tastes better than it looks' situations.
P?t? chinois
P?t? chinois is the Quebecois version of shepherd's pie: mashed potatoes sitting on top of layers of ground beef, onions and corn. The name of this dish curiously translates into 'Chinese pie' or 'Chinese pate,' but it is a purely French-Canadian meal. Many people believe the origin of the name dates back to the construction of railroads in the 19th century, when Chinese workers would be fed meals using cheap ingredients (like potatoes, corn, beef and onions). Whatever its origins, it's a classic, delicious meal that most people would eat at home, but you might be able to find in a few authentic Quebecois restaurants.
Tourti?re
Tourti?re is a simple meat pie, Quebec style. Minced pork or beef is cooked in a pie crust with spices and eaten with ketchup. The meal is such a pillar in the Quebecois diet that it's often eaten on Christmas Eve or New Year's. Every family, sugar shack and restaurant has its own slightly different recipe, so you might as well try it at a whole bunch of different places. We will say, though, that a lot of people suggest Aux Anciens Canadiens in Quebec City for your first tourti?re experience.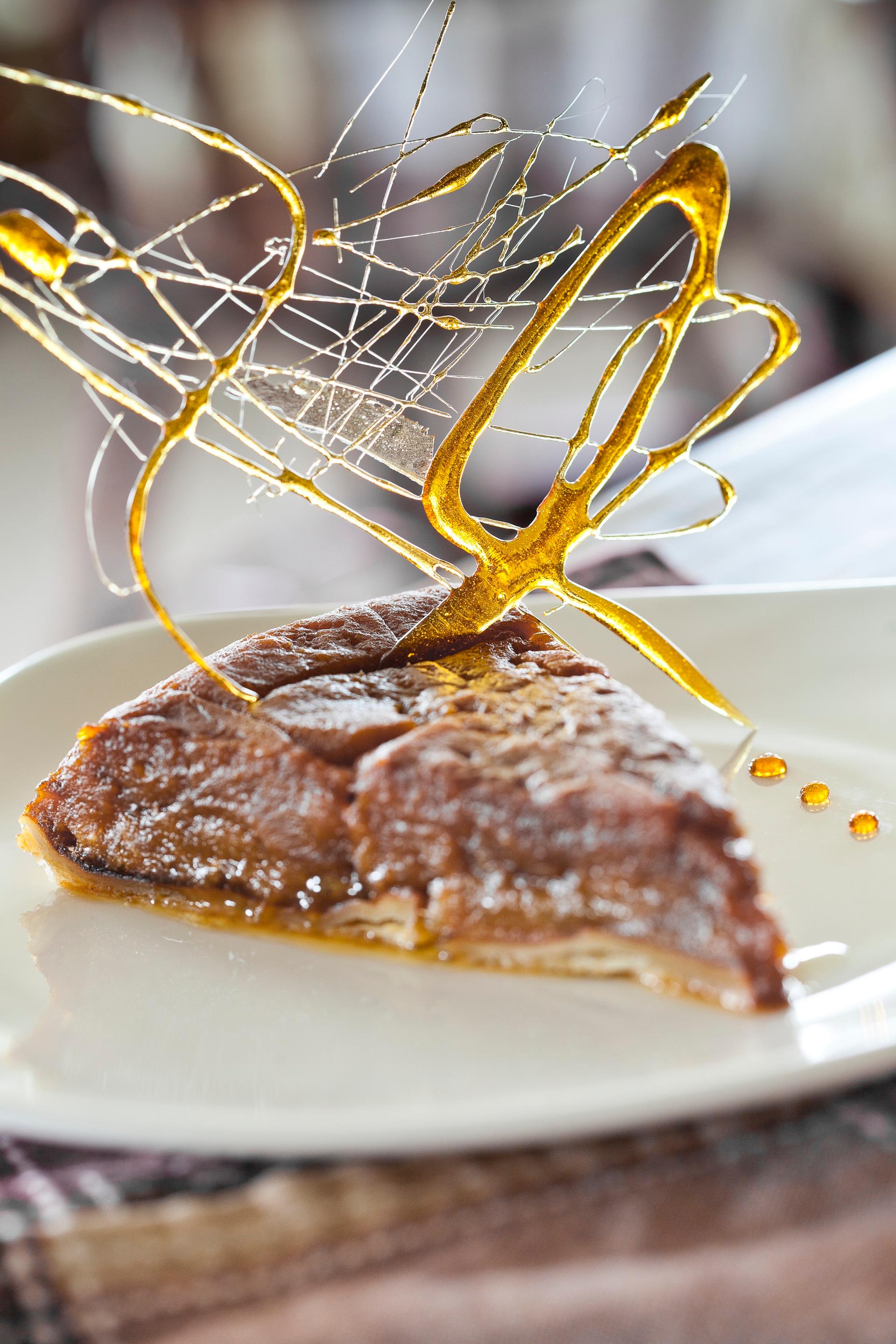 Sugar pie - Credit: Mathieu Dupuis
Tarte au sucre
From breakfast and dinner we move to dessert, and tarte au sucre (literally 'sugar pie') is about as sweet as it gets. Sugar pie is essentially like a pecan pie without the pecans: pie crust, brown sugar, butter, flour and vanilla. It's also not only a Quebecois dish. Believed to have originated in France or Belgium, a variation of sugar pie is apparently quite popular in Indiana. But Quebec might just be the leading consumer of tarte au sucre, and you won't have a hard time finding it in a restaurant, grocery store or, preferably, at a local's house.
Poor man's pudding (pouding chômeur)
Are you sensing a theme developing? Many authentic Quebec dishes trace their origins back to the harder times, when you had to make do with what you had. Over time, locals grew to love and appreciate these meals more than any delicacy. Case and point, poor man's pudding. Dating back to the Great Depression, this pudding is made from a series of very basic ingredients: sugar, flour, cream, stale bread (now, often white cake) and an absurd amount of syrup. The spongy, sweet result is, truly, worth a visit to Quebec all its own. You can find this great dessert in any authentic French-Canadian restaurant, and even in bigger chains like St-Hubert.
For more on the amazing food you'll find in Quebec, visit the Quebec Original website.
For more on the amazing food you'll find in Quebec, visit the Quebec Original website.