The top 10 things to do in Ontario this fall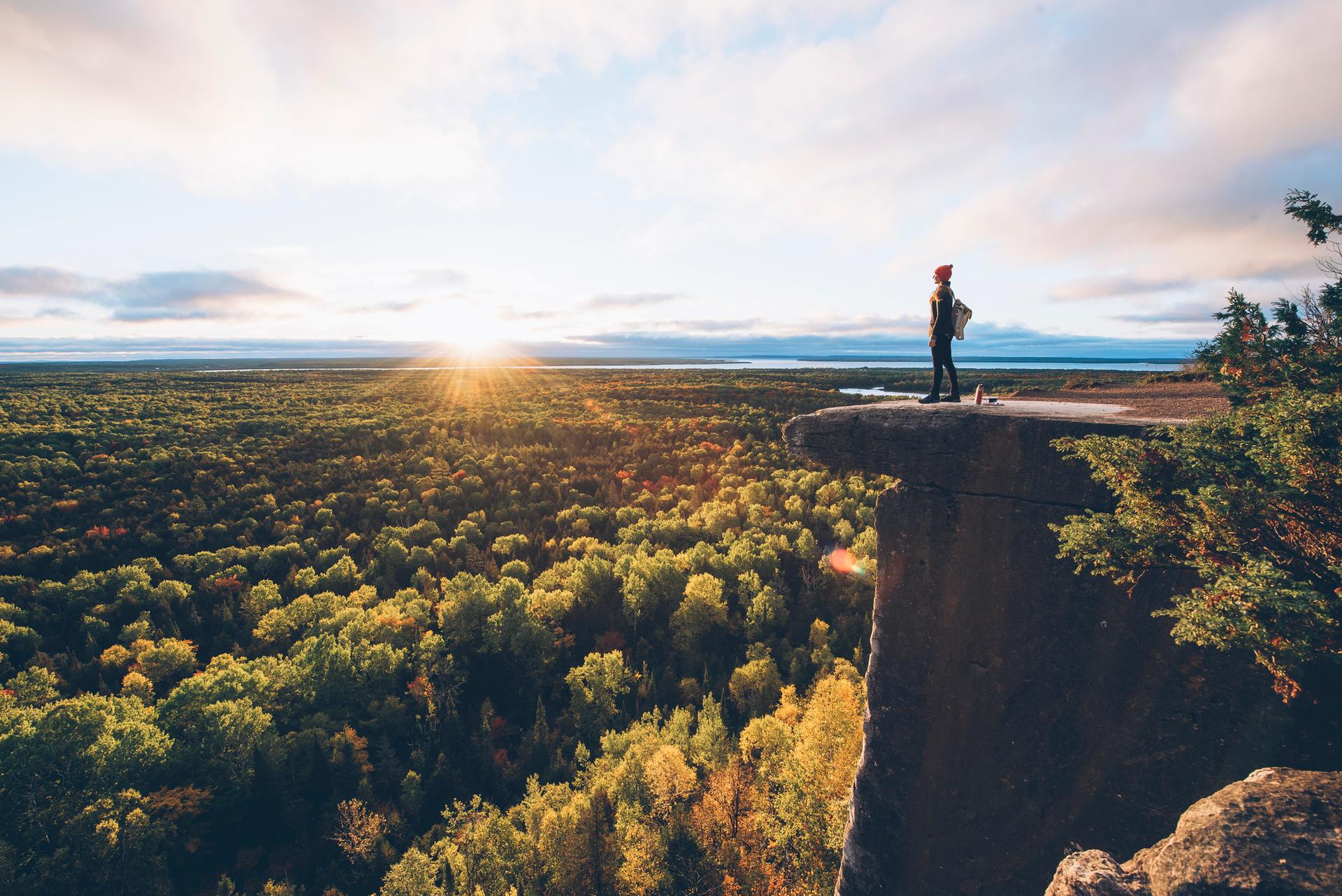 Ontario in autumn? It's hard to find anything more glorious than the maples, birch, and Tamarack all ablaze in crimson, orange, and gold. Imagine that reflecting off a placid lake with loons calling at dusk, plus sunny days and mornings with a crisp snap to the air. All you need is a canoe to complete the postcard picture. Here are the top 10 ways to savor the best of the season -- from Toronto and Ottawa to Muskoka's cottage country and romantic Niagara-on-the-Lake.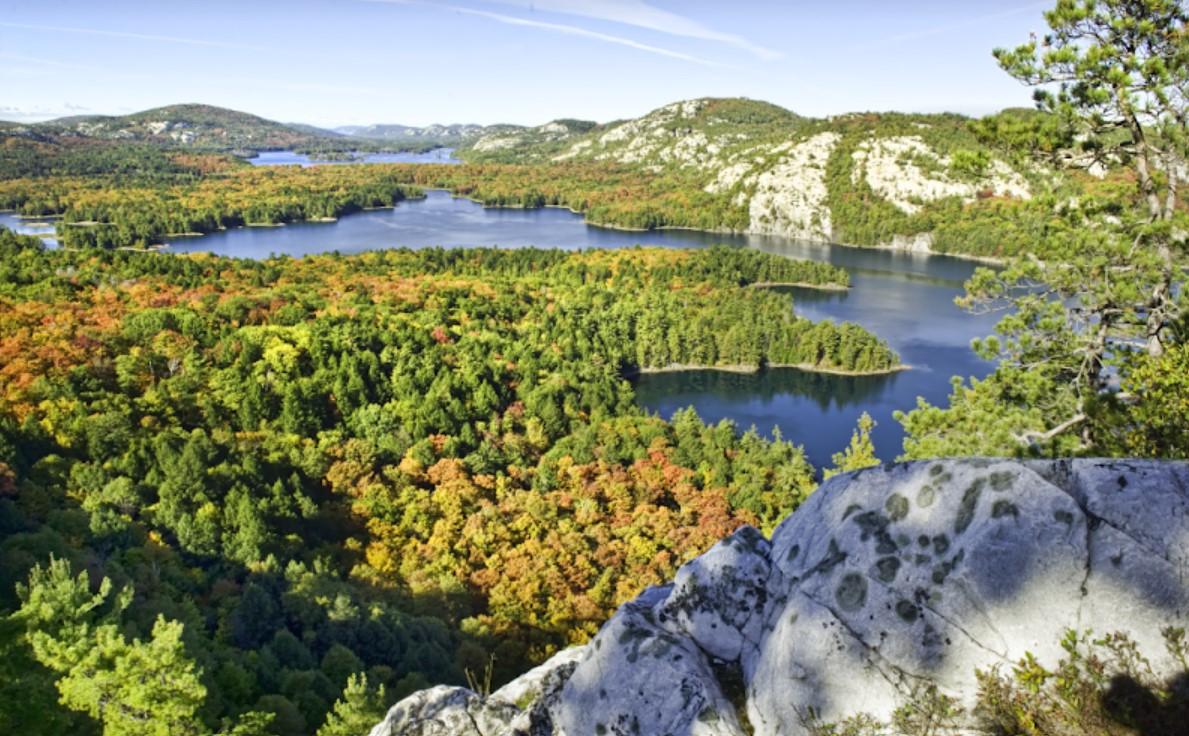 Credit: Destination Ontario
Hike, camp, and canoe at mid-province Algonquin Provincial Park: 2,955 square miles of wilderness dotted with thousands of lakes. It's not too hot and the crowds have dispersed, so chances are you'll have backcountry trails all to yourself. Fish, backpack along the clear rivers, and watch for wildlife. Grab a guidebook to plan your adventure.
3. Do a foodie driving tour
Rejuvenate before the busy holiday season hits at one of wine country's superb palaces of pampering. Retreat to Spa on the Twenty in a 100-year-old Colonial set amid gardens in charming Jordan Village, half an hour from Hamilton,  for some vinotherapy. Another top rejuvenation destination with all the bells and whistles is 100 Fountain Spa at the Pillar and Post Inn Spa and Conference Centre in Niagara-on-the-Lake. Unwind by the fireplace-lit lounge and take advantage of the sauna, 12 treatment rooms, saltwater pool, and the region's only indoor/outdoor hot springs.
6. Celebrate traditional-style with the Mennonites
Rural Ontario's Mennonite community does it the old-fashioned way. This means farming by hand, driving in a horse-and-buggy, sewing their own clothes, and cooking from scratch. The Harriston-Minto fall fair has been a fun way to get to know the community and get back to the land since 1859 -- even if just for the day. Take home some handmade goods, fresh produce, maple syrup, and decadent butter tarts. St. Jacob's is another welcoming community with a delightful traditional farmers' market.
7. Retreat to the countryside
Slow down to savor autumn with a getaway to the Prince Edward County countryside amid the fall colors. Book a room at The Inn at Huff Estates winery, tasting included. Take in the lake breeze by the firepit at trendy Drake Devonshire Inn, a 19th century former foundry that feels like artsy summer-camp for grownups. Or in Cambridge near Guelph, sink into Old World luxe at stately Langdon Hall Country House Hotel and Spa, a Relais & Ch?teaux historic summer estate surrounded by woods and farms and furnished with period antiques. Niagara-on-the-Lake's Riverbend Inn & Vineyard is another top choice: A Georgian manor set on 17 acres of gardens and vines.
8. Get the beach to yourself
Get cultured by taking in one of the Bard's classics at the Stratford Festival, which stages the plays of Shakespeare plus all-time favorites like "Guys and Dolls" and "Treasure Island" through late October. There's also Niagara-on-the-Lake's internationally acclaimed Shaw Festival, North America's second largest repertory theater company. Top global directors animate the works playwright George Bernard Shaw and others from the late 1800s in three venues through October each year. Combine three or four shows with a weekend of wine tasting, dining out, shopping, the fabled Niagara Falls, and sightseeing in the area.
10. Eat seasonally at a farmers' market
Nibble on a fresh-from-the-oven muffin and sip your latte as you peruse Town Hall's Orangeville Winter Farmers' Market in rural Headwaters on a Saturday morning. In Durham, rub elbows with locals at the popular Port Perry Farmers' Market. If you're in Ottawa, don't miss downtown's historic ByWard Market for the region's freshest produce. You'll have 175 vendors to choose from, plus charcuterie, artisan chocolate, and craft cheese.
If Ontario is in your travel plans, fall is a stunning time to visit. Try one of these scenic drives or take up residence in a lakeside cottage and unplug.
Find more great vacation ideas at the Ontario Travel website.