Ontario's best beaches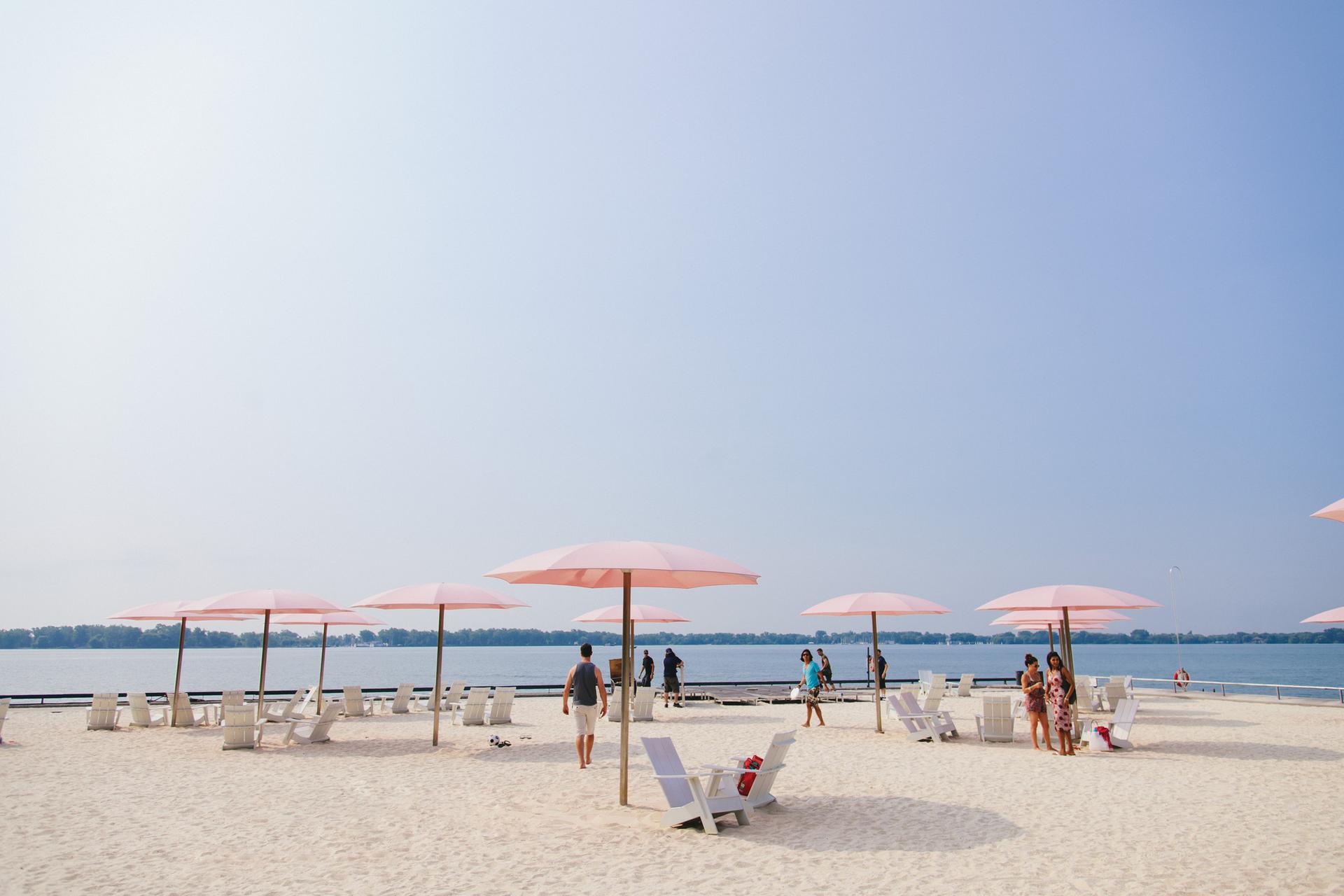 Here's a locals' secret: Ontario has dazzling beaches. Bordered by Hudson Bay to the north, and the Great Lakes to the south, this province is filled with clear-water lakes. Some have white limestone cliffs and cerulean blue waters that make you think you're in the Caribbean, many with long, sandy stretches of shore. You'll want to bring your towel, picnic basket, and water sports gear, perhaps rent a boat, or take a windsurfing lesson. If you want to swim, look for the Blue Flag certification, which means the water is the highest quality and accessible, plus eco-friendly. Get to know some of Ontario's very best beaches.
Bruce Peninsula National Park: The Grotto and Georgian Bay
Stunning isn't an overstatement when it Georgian Bay on Lake Huron. It's in Bruce Peninsula National Park, not too far from Toronto on the Niagara Escarpment. First, there's the dramatic blue-green water contrasted by white cliffs that may have resembled Australia's Great Barrier Reef eons ago. Then there's the Grotto, a craggy, wave-carved cave and fantasy-worthy swimming hole near the park entrance. Make it a day trip with a 45-minute hike past wetlands, 40 orchid species, ferns, ancient, gnarled cedars, and spectacular views to the limestone caves. Take a dip, picnic, go bouldering, and return for a magenta-sky sunset. Or stay longer and go yurt camping. While July and August are the best swimming months, visit in spring or fall to have this magical spot -- a UNESCO World Biosphere Reserve -- more to yourself. If swimming and play is on your agenda, head to Singing Sands Beach on the west side.
Even though it's Canada's largest metropolis, Toronto on Lake Ontario has gorgeous shorelines right in the city. Take industrial-chic Sugar Beach in East Bayfront for example. It's a beach park named for the sugar refinery across the street and its clever design incorporates the area's heritage with whimsy and playfulness. Locals love the white sand, cheery cotton candy-hued umbrellas, and big views of the harbor and downtown skyline. The park includes lots of leafy trees and grassy knolls, ideal for picnicking or reading a book. Cool your feet in the series of mini geysers, a water feature spurting from a granite maple leaf that lights up pink after dark, lounge on the shore, and watch the sun melt over the skyscrapers. For August's annual Sail-In Cinema, locals boat in to watch free movies on a huge, dual-sided inflatable screen. If you want to swim, sail, or play in the water, head instead to long, sandy Bluffer's Beach.
Prince Edward County: Sandbanks Provincial Park
It's all about the dunes here. The waterfront may be beautiful, but people love the expanses of golden dunes at Sandbanks Provincial Park -- the world's largest assemblage of baymouth dunes. This park has three vast sandy beaches, often ranked some of the top in Canada. Choose Outlet Beach, near the main entrance, for its stretches of shore and shallow water that feels a lot like Florida. Bird watching is amazing here, too, in both spring and fall. Get into windsurfing, sailing, or bodysurfing, or hike one of many trails meandering through the dunes, and camp to extend your stay. As a bonus, Sandbanks is located in rural Prince Edward County, Ontario's celebrated food and wine destination.
If a beach escape from Toronto is in the cards, consider Cobourg Beach, billed as the best sun and sand destination within easy reach of the city -- a great day trip. The soft sand is pristine and the beach is huge. A fun spot in summer, favorites include the annual Sandcastle Festival's artsy creations and the snack bar hot dogs. Walk to nearby Victoria Park for a picnic on the grass or to the charming, historic town for lunch or dinner. The beach is 1.5 hours from Toronto, near Port Hope.
Lake Erie: Port Dover Beach
In summer, palm trees line Port Dover, a sandy beach with a cute resort town nearby. It's on Lake Erie, the province's most southern and shallowest lake, so the water is the warmest. Stroll the pier to the see the old light house, watch the tugboats, or dine on the water. Lake Erie's northern shoreline is popular because it's just two hours from London, or 2.5 hours from downtown Toronto, on easygoing regional roads and has several long, sandy beaches with laidback resort towns, wineries, and microbrew houses nearby.
In Bruce County on Lake Huron, Sauble provides a classic beach experience. Expect sports of all kinds in the warm, shallow water -- paddle boarding, kite and windsurfing, jet skiing, canoeing -- lots of dining opportunities and fun activities, stock-car racing or NASCAR, an amusement park, and summertime classic car cruising on Main Street. The nearly seven-mile-long sandy beach itself is the world's second longest freshwater beach. In spring or fall hike the Sauble Trail to the pretty falls.
Ontario has many other hidden gems to uncover, too, like unusual rock formations, water-carved caves, and great surfing. Give yourself time to explore it all.