Quirky and Cool Spots to Dine in Ottawa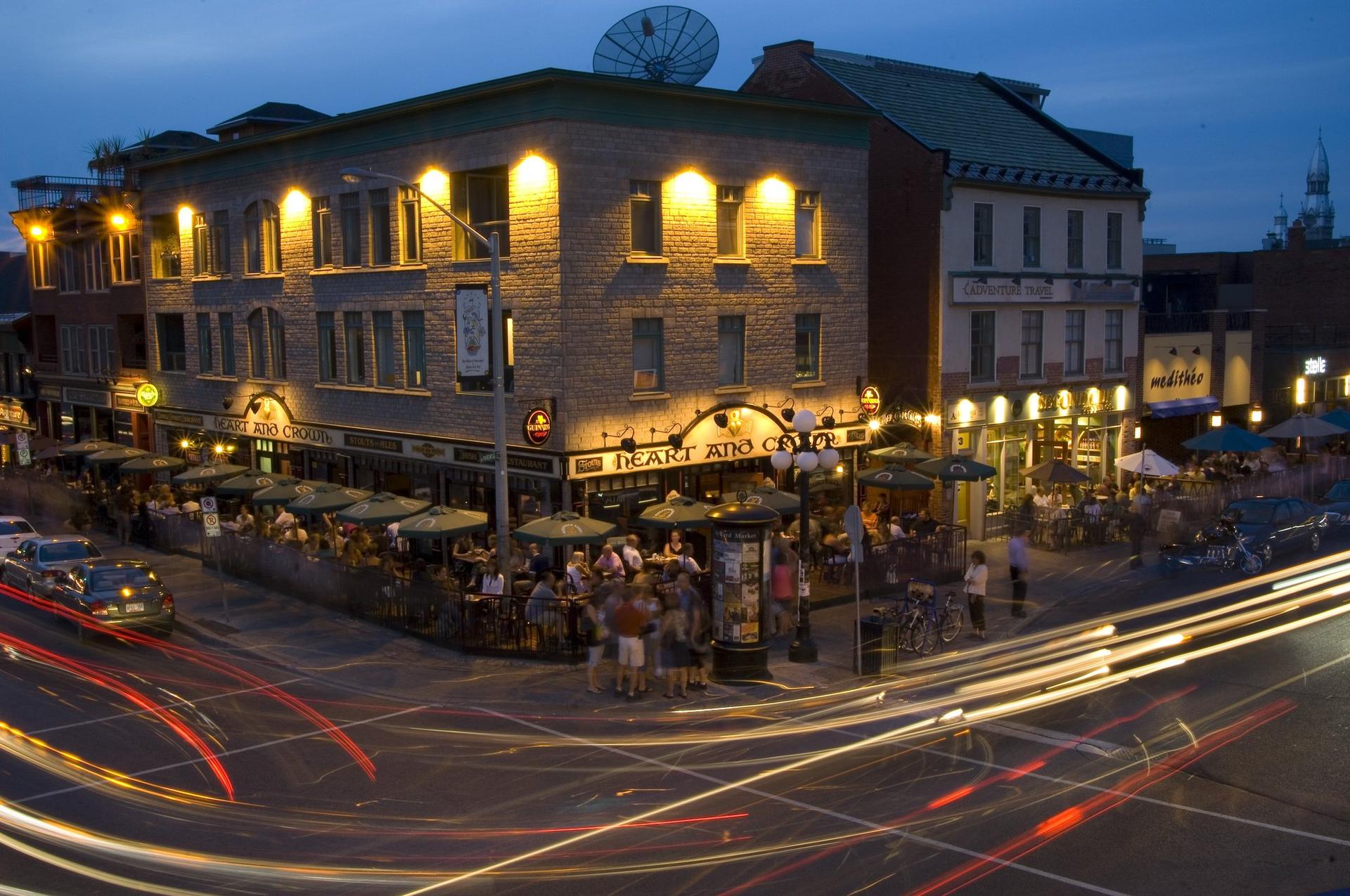 Love food? Heading to Ottawa? Lucky for you, Canada's capital city is in the middle of an exciting dining renaissance -- and that includes not only indie coffee roasters and neighborhood craft brewers, but also an array of talented chefs and restaurateurs that are putting their signatures on a slew of funky, original restaurants. Expect anything from sophisticated modern Turkish-Lebanese fusion, to "haute concession" pork rinds and pretzels. Here are Ottawa's best out-of-the-ordinary places to dine out. Bon appetit!
Everything's fun at Atari -- from insanely inventive cocktails with puffs of pink and blue cotton candy on top, to the Text Me Maybe (Absolut vodka with sake). If you're looking for a party, you'll find it here, on the rooftop patio in the Byward Market neighborhood. The Pac-Man-90s video game design theme is plucky with cartoon homages to "The Simpsons," Super Mario, and, of course, Atari. Nosh on novel mix-'n-match combos where you choose a protein plus a flavor like Asian or Mexican, or try fan faves like truffle fries and deep-fried Oreos. Weekly events like live painting keep the good times rolling.
Venture to the Glebe, a laidback mixed residential neighborhood and coffeehouse hub, on a hot summer day in search of the cheery mint green and pink Playa Del Popsical truck. Order one of the homemade, natural-style fruit pops, especially the luscious mixed berry with blueberries, raspberries, and red currants. Then take a seat in a beach chair -- you'll feel like you've landed in Miami's Palm Beach.
Local is the thing at Carben, a husband-wife project dedicated to expressive cuisine. In Hintonburg, a trendy Ottawa neighborhood. A tiny spot with modernist decor and eclectic touches, regular art openings happen here alongside tasty easts. Expect whatever's served for brunch or dinner to be the absolute best, delivered in artful packages that are always evolving to keep things interesting. For one, there's Chef Caroline's Turkish lemon cake, "Violets Are Blue": A spongy disk dotted with candied violets, dolloped in frothy olive oil ice cream and semolina crumbs with glossy "gems" (violet-infused cubes, blueberry and violet gel, basil foam) sprinkled like jewels tumbling off the side of the plate. For brunch, it's got to be the Cod Benny or Spring Vegetable Vichyssoise.
Set in an old brick house in Somerset Village, at plush, exotic Fairouz you'll be transported to The Arabian Nights, or some luxe version of it. Fairouz serves colorful Middle Eastern food, gorgeously plated and with unexpected creative twists. Think tender, pink lamb loin in pomegranate molasses, tangy chilled yogurt soup with herbs and edible flowers. Don't miss decadent delights like the henna-motif ice cream bars (tahini-caramel-popcorn) and Halloumi Cheesecake with rose pearls, hibiscus gel, and pistachio crust. Sample Lebanese wine, too.
Andaz Ottawa Byward Market
Even before food enters into the equation, elegant and sophisticated Andaz has the much-talked-about dreamy glassed-in patio overlooking the Parliament buildings, ByWard Market, National Gallery, and Ottawa River. Then there's the New Millennium Canadian design, and finally, the cuisine: Canadian artisan with standouts like local lamb poutine. It's actually a sleek luxe boutique hotel with a 16th floor rooftop lounge and bar, and streetside resto, Feast + Revel, looking onto the market. Bring a date and let the romancing begin.
It might sound strange, but the consignment shop-bar combo works for Ward 14, a Little Italy hot spot with a nostalgic vibe that some trend watchers call the coolest in Ottawa. Pick up some vintage decor, a gumball machine, antique globe, or 70s suede jacket. Then take a seat at one of the micro tables or the one booth (a Formica table in a books and antiques-lined nook) and order some cocktails with house corn dogs and tater tot poutine. This "consignment bar" even makes its own beer. Test your wit at a trivia night (check their website for details) to win some of the collectibles. Ward 14 is open til 2 am and, if you like, you can rent out the party booth for you and the gang.
blumenstudio café + floral
blumenstudio is the brainchild of Kat Kosk, who wanted a tranquil studio space where she could put together her hand-tied flower arrangements ("blumen" means "flowers" in German) and serve quality coffee and snacks. Enter the blumenstudio concept. Take a workshop or watch the florist at work. Take in the fresh and airy vibe over croissants, a bowl of cereal, locally baked pastries, and lattes -- and take home a Martha Stewart-worthy bouquet, terrarium, or stylish home accent piece. The lush interior makes for just the right escape from the city's hustle and bustle.
Snack? Cocktail? Cuppa joe? Chinatown's high-brow/low-brow Bar Robo mashes up the coffee shop format with bar, performance space, and casual hangout. Study, catch up on your news reading, or cut loose with friends over drinks at nightly live music, karaoke, and parties. So-called "haute concession food" covers retro classics -- Duck Nachos and a house version of Cracker Jack -- enhanced with premium coffees and signature cocktails with ironic garnishes like Froot Loops. The owner's mantra: "An inclusive space that embraces the weird."
An Ottawa area favorite, Antonyme is technically in Quebec, but just 20 minutes from Ottawa across the river in Gatineau. French for "antonym,"  Antonyme plays adeptly with taste opposites in a weekly changing brunch and dinner menu of fusion tapas. A charming bistro set in a quaint old home, the place may be small, but it has big menu diversity. Order an array of small plates, including great vegetarian selections, with affordable, thoughtfully curated wines to match. Try the steak and doughnuts breakfast combo; beef tartare with plantain chips and deep-fried escargot; and smoked salmon and tuna over arugula, tobiko, and carrot puree. Reserve a spot and nab a table outside on the intimate patio when the weather is nice.
True, these are the city's hidden gems -- but don't miss Ottawa's many other trend-bucking, genre-melding restaurants. Use this dining guide to get started.
Plan your foodie escape at the Ottawa Tourism website.