Local's guide: Canada's best sweet treats and desserts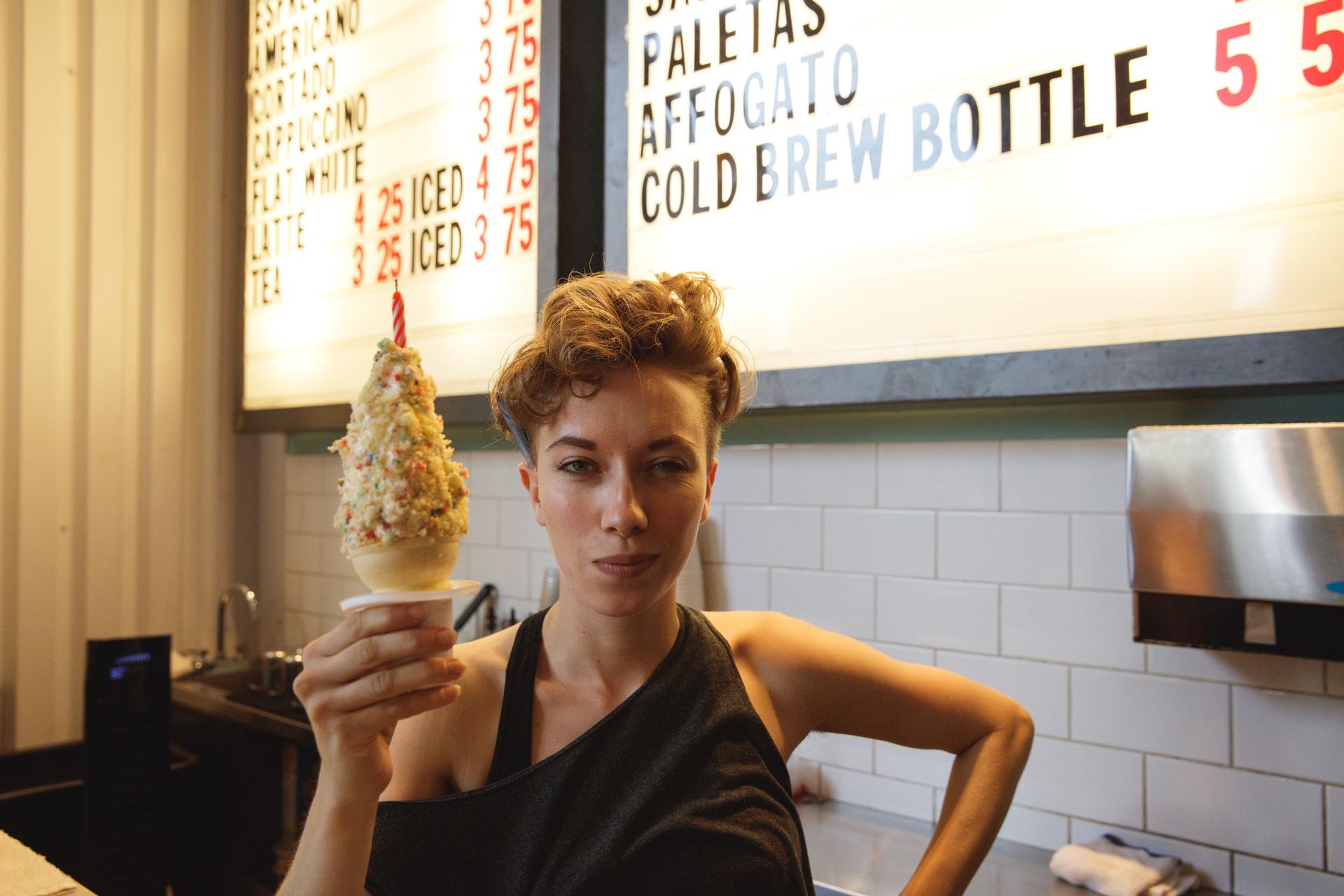 Canada offers up unique experiences that you won't find in any guidebook -- you just have to know where to find them. To help you explore like a local, we've asked friends from across the country to share their top spots and experiences from the cities they call home. Bundled by interest or passion, consider this your local's guide to traveling through the country's vibrant cities and boundless wilderness.
Canada is really sweet. Oh, and there's great café treats and baked goodies too. Canada's diverse heritage has evolved into a true café culture where boulangeries, patisseries, and more serve up world-class noshes.
Beaucoup Bakery - Vancouver
Encore s'il vous plaît
Owner Jackie Kai Ellis trained in Paris before opening Vancouver's Beaucoup Bakery. Classic French viennoiserie and pastries are Beaucoup's trademarks and rival the best patisseries in Paris. The flaky croissants can't be missed, but locals also recommend the kouign amman, a Breton cake with a heavenly combination of dough, butter, and sugar.
Village Ice Cream - Calgary
Small-batch, big flavor
Our local insider says their favorite tradition on hot summer nights (or after any dinner, really) is stopping by Village Ice Cream to grab a cone with friends. Village serves up artisanal, small-batch ice cream one scoop at a time. When you see the line on 10th Avenue, you know you're there. It's probably the best ice cream you'll ever have so the wait is no surprise. The line can take between thirty minutes and an hour, but it's part of the experience and a great way to chat with friends or make new ones.
Duchess Bake Shop - Edmonton
Baked goods fit for royalty
Come to Duchess Bake Shop in Edmonton for a taste of Paris in the prairies. Even with two locations this spot serves up such delicious desserts and sweet treats that it's almost always packed. Try their macaron and ?clair, and if you're looking for something extra special, stop by for one of their baking classes so you'll never be without a pastry
Basho - Vancouver
Cozy Japanese café
You probably haven't had Japanese baked goods before. That's okay, but you're going to want to have them all the time after visiting Basho. Basho is a small and intimate family-run cafe that feels like home. In fact, the furniture, dishware, and coasters were all built by the owners. The Japanese baked goods (especially the cookies!), coffee, tea, and small lunch menu are local favorites. And the place is incredibly Instagram-worthy.
The Middle Spoon Desserterie & Bar - Halifax
Sweets and spirits
For a sweet dessert and a nightcap after an adventurous day in Halifax, stop by The Middle Spoon Desserterie & Bar. This fav has some of the best desserts and cocktails in the city. Looking for a local-approved choice? Pair the chocolate lava cake with a martini.
Boulangerie Guillaume - Montreal
Hyperlocal French bakery
Boulangerie Guillaume is our local's very favorite bakery in all of Montreal. And that's saying a lot for a city chock full of amazing boulangeries. With artisanal chef Guillaume Vaillant at the helm crafting deliciously flaky baguettes and croissants, it's not surprising that Boulangerie Guillaume has earned that title, as well as major accolades in the city's food scene.
Moo Moo's Ice Cream - St. John's
We all scream
You won't be able to miss Moo Moo's Ice Cream in the capital of Newfoundland and Labrador. This institution of ice cream on Canada's east coast is covered in cow print. On the inside, you'll find a ton of flavors to choose from -- they rotate frequently so you can always try something new. No matter what, your sweet tooth will be left satiated after sampling their creamy ice cream.
Hof Kelsten - Montreal
Jewish and French delights
Another Mile End institution, Hof Kelsten combines Montreal's French heritage and large Jewish population by baking Jewish and French pastries in an exquisitely-designed interior. Plus, they offer some of the best brunch fare in the 'hood.
Mixing cultural traditions and techniques, Canada's plethora of bakeries, pastry shops, and caf?s offer true sidewalk salvation for locals and visitors year-round.