A foodie's guide to Montreal
Montreal is an amazing foodie destination. Why? Because the city simply lives for food. From traditional recipes handed down from our grandmothers to inventive new Quebec cuisine to exotic flavors from the four corners of the earth, chefs across the city continue to amaze and delight palates of seasoned and budding epicureans.
While there's no way we could possible showcase everything Montreal brings to the table (literally), here are a few selections from the city's phenomenal culinary food scene.
A Schwartz smoked meat sandwich - Credit: chensiyuan under CC BY-SA 4.0
Try the Montreal musts
Montreal has several iconic foods you just can't leave the city without trying.
To start, the smoked-meat sandwich. Juicy, tender, dripping with goodness, you can try a sandwich stacked with savory meat at Schwartz's Deli.
And who hasn't heard of poutine? A tasty trifecta of cheese curds, fries, and gravy, you can get it "frilled up" with foie gras at Au Pied de Cochon, with lobster chunks at Le Garde-Manger, or with one of 30 different flavor variations from La Banquise.
And then there are Montreal bagels, whose deliciousness has caused even the proudest of New Yorkers to bow down to the champ. Make sure to enjoy one of these sesame-seed coated creations fresh out of the wood-burning ovens of St-Viateur Bagel or Fairmount Bagel, two legendary bagel shops within a short walk of one another.
For full appreciation of the dazzling array of fresh local products -- cheeses, meats, fish, breads, fruits, vegetables and more -- a trip to either the Jean-Talon Market or Atwater-Market is not only mouthwatering, but essential.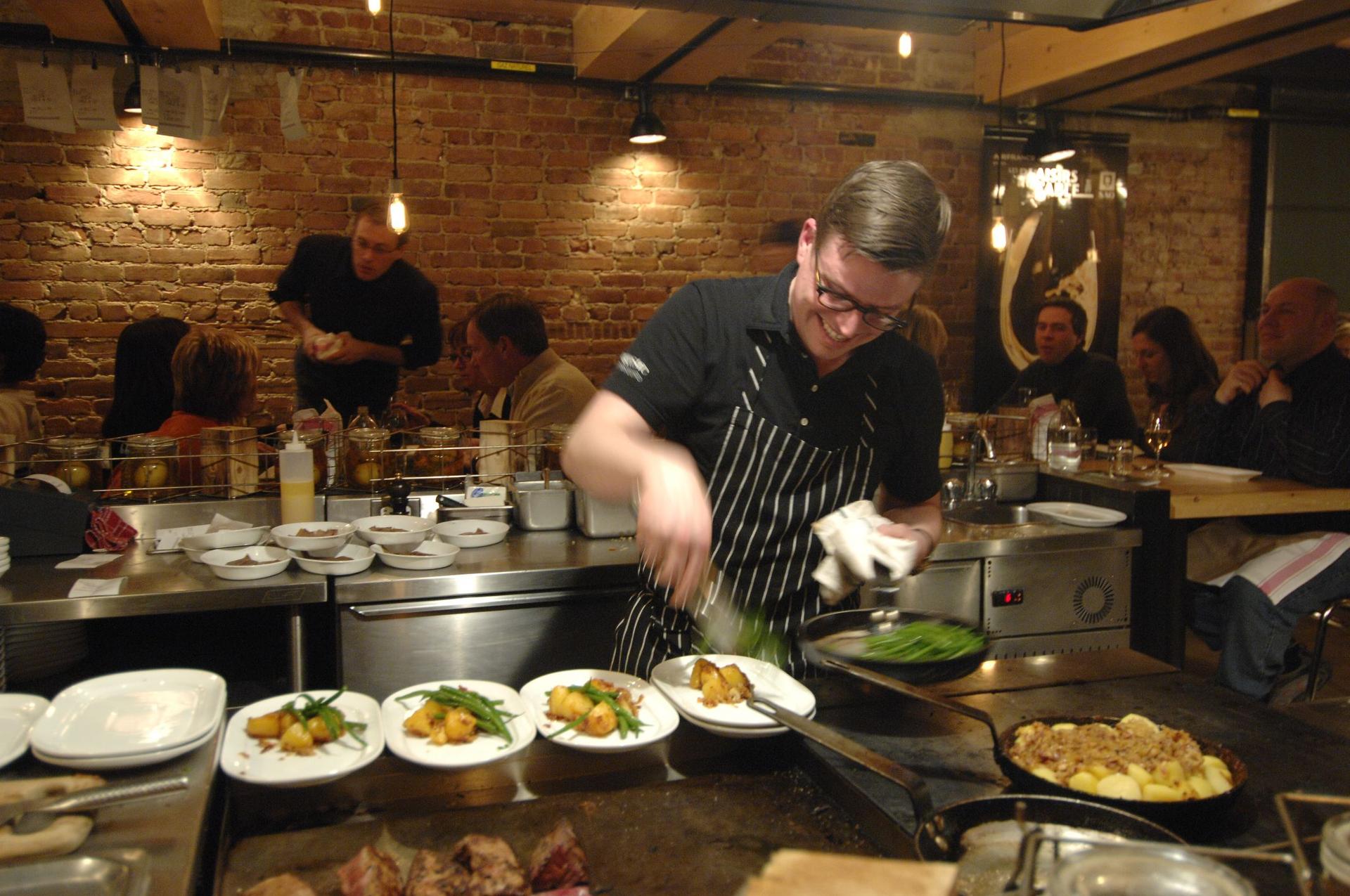 A Montreal chef at work - Credit:Victor Lamich Diaz
Venture out with new Quebec cuisine
The creativity of Montreal's chefs continues to shine in restaurants around town.
Boasting a menu based entirely on Quebec terroir cuisine, the young Manitoba has been getting rave reviews all around.
Week after week, Chef Michelle Marek at Foodlab steps it up with mouthwatering seasonal fare fresh from our lands and waters.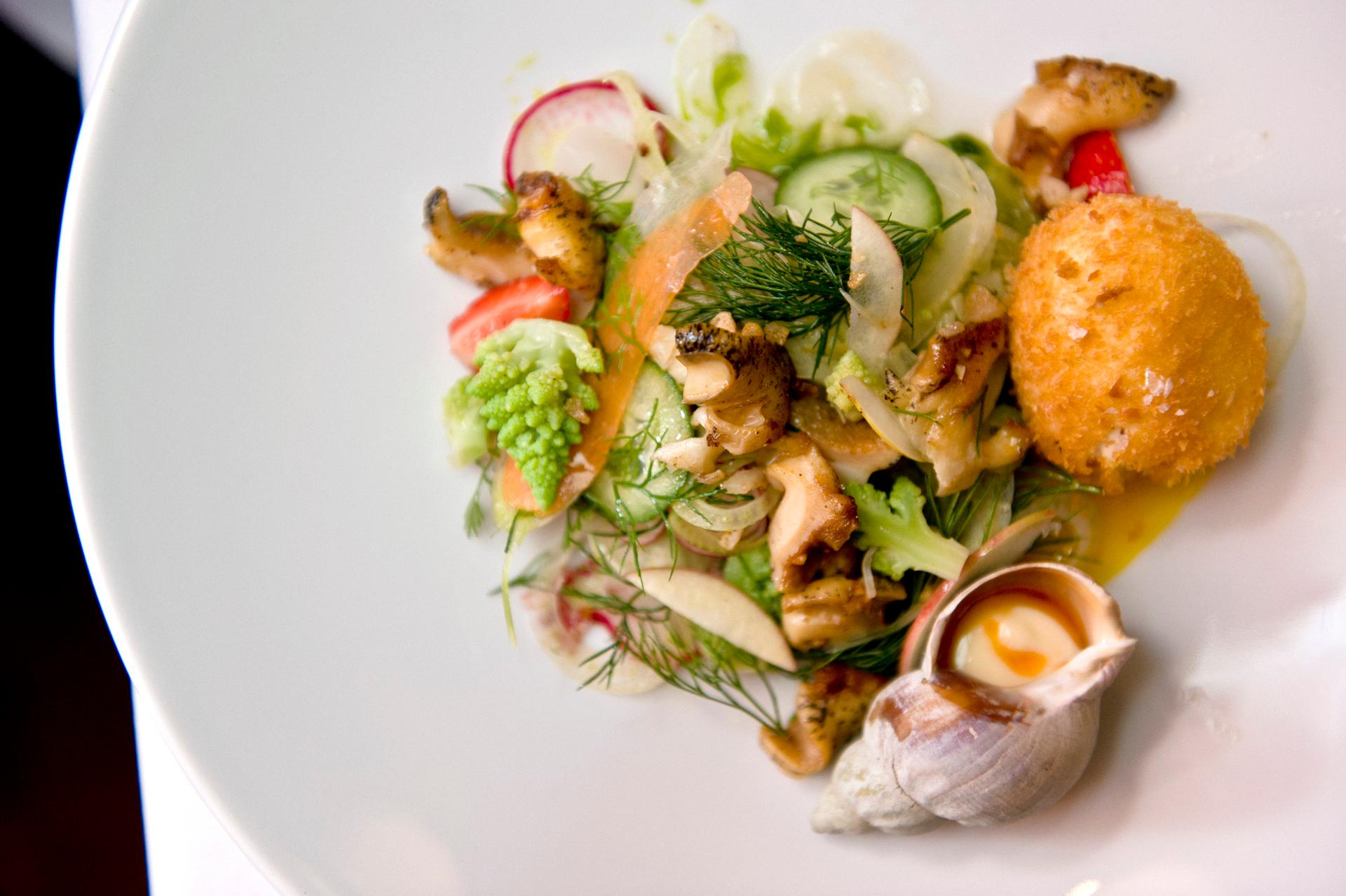 Toqué Restaurant
Go gourmet
Indulgence is a part of Montreal living, so loosen your belt and don't hold back.
Chef Normand Laprise was a local pioneer in farm-to-fork cuisine, and continues to delight with his creativity at Toqu?, bearer of the prestigious Relais & Ch?teaux seal and a steady presence on any list of the top restaurants in Canada.
For another great gourmet experience, book a table at Europea, another Relais & Ch?teaux restaurant in the heart of downtown that has diners swooning over its whimsical, seductive and delicious dishes crafted with the utmost of passion.
Epicureans and famous American chef and food personality Anthony Bourdain can't get enough of Joe Beef. The restaurant -- another regular presence on "best of Canada" restaurant lists  -- creates laid-back, playful but impeccably crafted culinary offerings, all in that signature Montreal style.
Finally, Bouillon Bilk is a sure bet for a delicious and sophisticated meal, enjoyed in its tucked-away, unpretentious setting.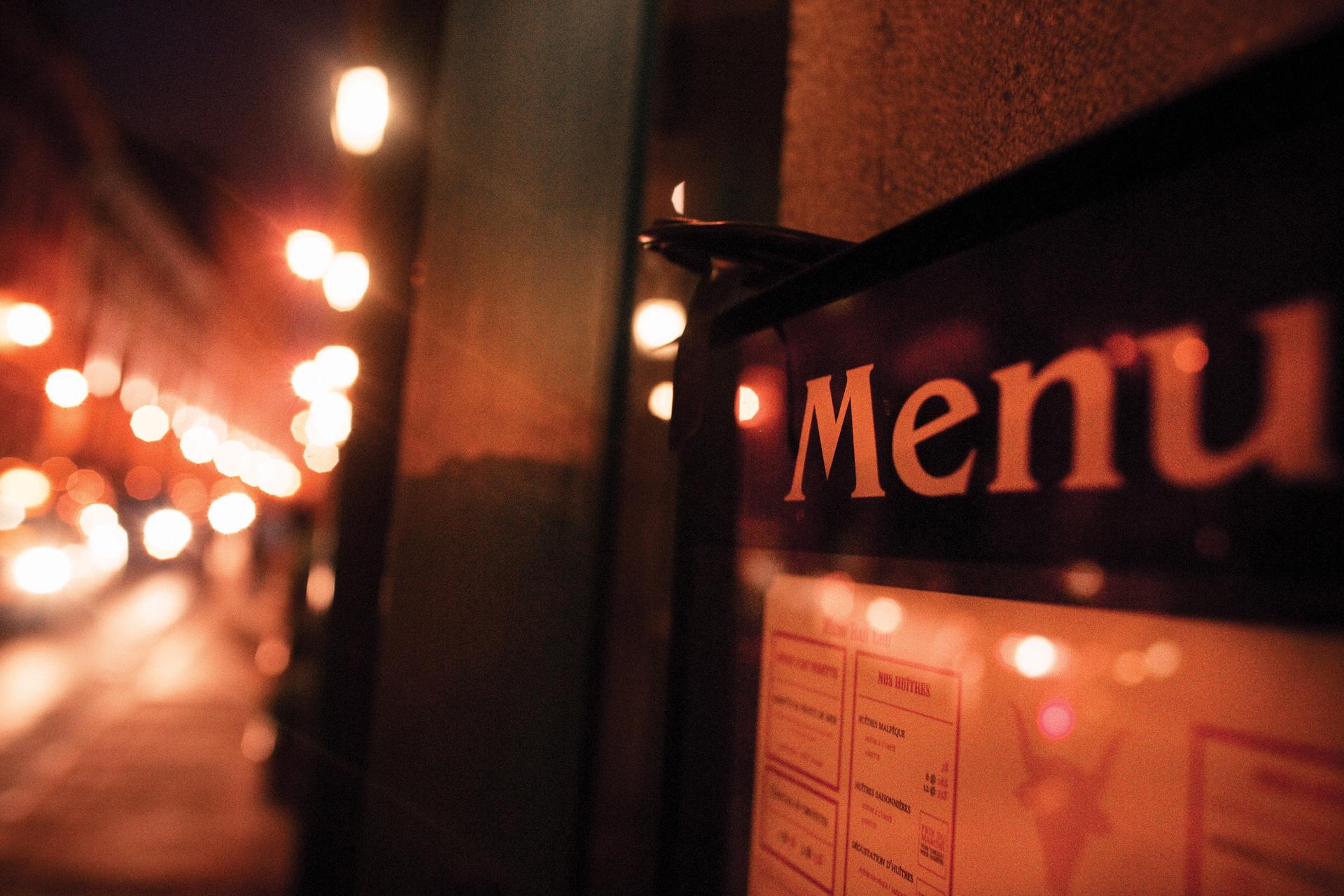 What's on the menu?
Get the real deal
Montreal is a multicultural city, as evidenced by the smorgasbord of international cuisine.
For an authentic French meal, look no further than Chez L?v?que Restaurant. This Parisian-style bistro keeps things simple and seasonal and utterly authentic.
If you love Japanese cooking, the izakaya-style restaurant Flyjin features market-fresh produce prepared using traditional Japanese cooking techniques.
Italian more your thing? Head off to Little Italy for a chance to try the delicious rustic and market-inspired dishes at Impasto.
The Mexican sun shines at the heart of Montreal at Escondite, where tapas, ceviche, tacos and the like are served in a friendly downtown ambiance.