High tides, high adrenaline: the Bay of Fundy
One hundred and sixty billion tons; that's how much water moves in and out of the Bay of Fundy twice per day. Home of the world's highest tides, this marine wonder is a real playground, hosting a number of exciting adventures from jet boating to white water rafting.

Bay of Fundy at low tide and high tide
Nowhere is the phenomenon more pronounced than at the Hopewell Rocks. These unique rock formations were carved by tidal erosion over thousands of years. In the morning you can paddle a kayak around the same sandstone formations that only six hours later will tower 52 feet above your head as you scour the wet ground for rare stones and fossils. Hopewell Rocks is also a great place to sunbathe on two sandy beaches, explore a network of walking trails, or enjoy a meal with a view of the bay.
Animal lovers visiting the Bay of Fundy will want to board a boat for the chance to see one of more than a dozen species of whales that inhabit or travel these waters, all while keeping an eye out for dolphins, puffins, albatross and heron. Seeing that fin break the surface or feeling the mist shot out of a whale's blowhole are awe-inspiring experiences that a simple image won't do justice. You just have to experience it for yourself.
If the whales weren't enough of an adventure, harness-up and feel the salt air flow through your hair as you zipline along the bay at Cape Enrage. After your zipline, rappel 140-feet down a cliff to the rocky ocean floor below.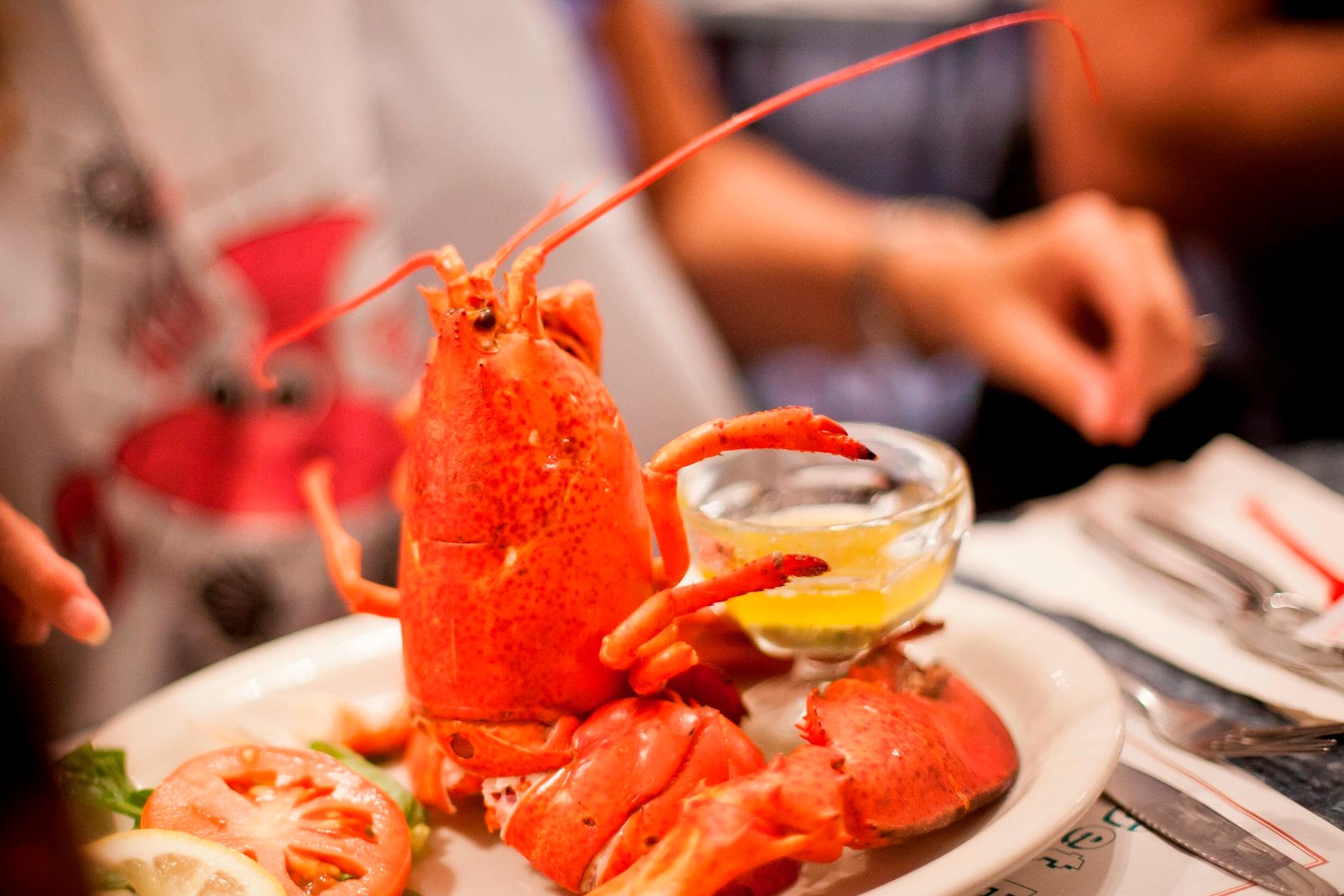 After a day spent exploring the Bay of Fundy, enjoy fresh caught lobster in its surrounding towns.
Sitting on the southern coast of New Brunswick, the Bay of Fundy is in close proximity to the city of Saint John, as well as a number of smaller waterfront towns. Rent out a local cottage, breathe in that salty air, and then go grab some just-caught lobster alongside hungry locals.
You can even stay on the bay, at one of three picturesque New Brunswick islands. Visit the heritage cottage at Roosevelt Campobello International Park on Campobello Island, explore the rugged shoreline of Grand Manan, or camp along the beaches of Deer Island.
However you choose to experience it, the Bay of Fundy is a true natural wonder. For more inspiration, or to start planning your trip, visit the Tourism New Brunswick website.