Long weekends in Canada: culinary getaways
Check the most up-to-date travel restrictions, including border closures, before planning your trip and be sure to contact businesses prior to travel to book reservations and confirm availability.
Canada has a delicious lineup of culinary-focused long weekend getaway possibilities. Let's whet your appetite and inspire your next trip!
Sipping
Inniskillin Winery, Niagara-on-the-Lake, Ontario
Nova Scotia: The Good Cheer Trail
Exploring Nova Scotia is thirsty work. Luckily, you have three days to experience the Good Cheer Trail from Yarmouth in the south, to Sydney in the north. You might not get to all 80 stops but you'll certainly sample some fine wine, sweet cider, full-bodied spirits and great beer made with local ingredients by Nova Scotian artisans. Wrap up your weekend by touring the artsy charm of Halifax and learning about the province's seafaring history in Lunenburg, Peggy's Cove or Cape Breton Island.
Ontario: wine tasting in the Niagara region
When touring southern Ontario, you need to see Niagara Falls and spend a few days sampling sips from some of the 200 wineries, craft breweries and distilleries of this sunny region. We recommend booking a shuttle service so you can be merrily satiated and safe. On a warm afternoon, take a break from the vineyards and try a wet and wild ride on a Whirlpool Jet Boat. On your last day or embark on a self-guided tour at the Battle of Chippawa site to brush up on the War of 1812 history. In summertime, before returning home, fill up on fresh fruits; the Niagara region is known as the buckle of Canada's stone fruit belt!
British Columbia: sail the Gulf Islands 
For a unique introduction to the lush, quaint Gulf Islands off the coast of British Columbia, between Vancouver and Vancouver Island, set sail from Nanaimo. Join Maple Leaf Adventures and spend a four or five-day weekend on a local wine or craft beer sailing journey. Guided by trained sommeliers and adventure hosts, you'll visit winemakers and brewers for samplings ashore. Back on board, enjoy gourmet tasting menus as you sail on a catamaran, sailing sloop or tugboat. While savouring local flavours, keep your eyes peeled for wildlife as whales, bears, and eagles are also known to feast on the abundance of this coastal ecosystem.
Newfoundland and Labrador: icebergs breweries and spirits
In the eastern region of Newfoundland and Labrador, create your own long weekend brewery tour. Start with lager made from 25,000 year-old icebergs at St. John's Quidi Vidi Brewing Company. Next, let the designated driver make the trip to Port Rexton on the east coast for a hike on the challenging, world-famous Skerwink Trail. Afterward, reward yourself with a stop at the Port Rexton Brewing Company where you'll find brews with names like Sweater Weather and Mr. Wheaty Pants. On your next day, sample suds in Twillingate at the Split Rock Brewing Company, before returning for a wander through the colourful cliffside homes of The Battery before spending one last night in the George Street pubs of St. John's. Bring a taste of Iceberg Alley home by acquiring a bottle of iceberg vodka, gold rum or gin.
Yukon: journey into the land of the sourtoe cocktail
Start your Yukon long weekend by working up an appetite panning for gold at Claim 33 in wild and wonderful Dawson City. For dinner, step into Klondike Kate's Restaurant's authentic gold-rush-era building for a meal crafted from the best Yukon ingredients. Later, lounge at the famous Sourdough Saloon, where the legendary Sourtoe cocktail was invented and spend the night in your private log cabin. On the next morning, drive two hours southeast on the Klondike Highway to visit the Trapper's Cabin (reputedly Canada's smallest museum) at Moose Creek Lodge. Stay for a peaceful night in one of their rustic cabins. Return to Whitehorse for a pit stop at these four local breweries and end your holiday on a succulent note at Wayfarer's Oyster House, named one of Canada's top ten best new restaurants in 2019. 
Manitoba: from nibbles and drinks to Indigenous culture in Winnipeg 
In Manitoba, taste and tour Winnipeg aboard the city's first microbrewery tour. Visit four craft breweries in a single evening, savouring Detroit-style pizza and learning about beer making. After your big night out, splash into the business of small-batch gin and vodka distilling at Patent 5 Distillery. Treat yourself to fine fusion dining with a focus on local ingredients with tapas-style dishes at Deer + Almond. Spend your third day immersed in the rich Indigenous culture found in the city. Start with a visit to the Winnipeg Art Gallery where nearly half of the permanent collection is by Indigenous artists. Fuel up at Feast Bistro where self-taught chef Christa Guenthe and member of the Peguis First Nation r will introduce you to both bold and simple Indigenous cuisine. End your cultural immersion at The Forks with an after-dark visit to a naked-eye observatory at the Oodena Celebration Circle.
Feasting from the Land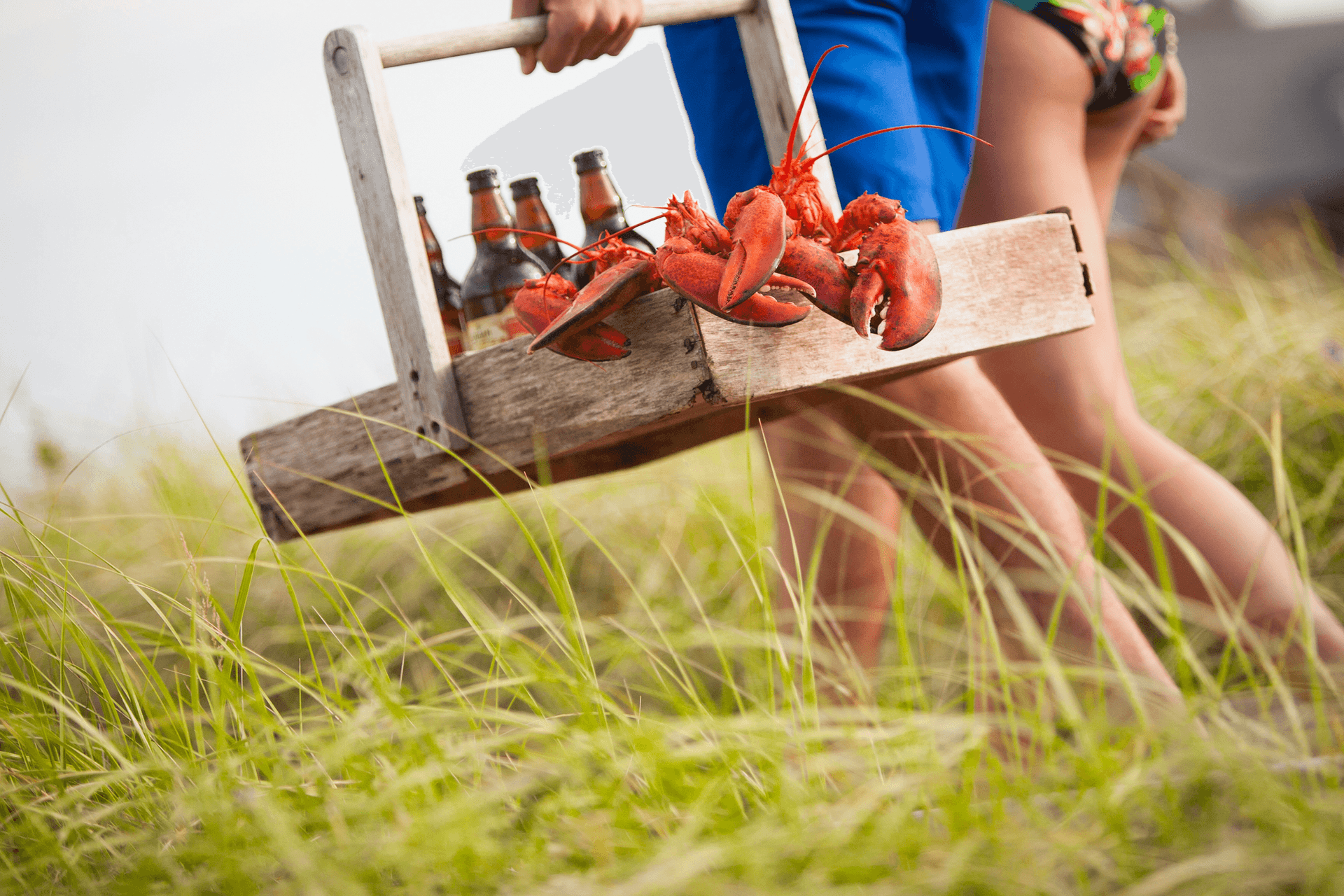 Victoria-by-the-Sea, Prince Edward Island - credit: Tourism PEI/Stephen Harris
Prince Edward Island: Sea-to-table
Prince Edward Island is home to famed Chef Michael Smith's renowned restaurant, Fireworks at the Inn at Bay Fortune. Spend the night at the Parisian-inspired Inn at Fortune Bridge and enjoy an extravaganza of locally-sourced seafood and farm-to-table cookery. As the sun greets you the next morning, head to the beach and enjoy fun on the waves by booking a day with the Fiddling Fisherman who'll both feed you and keep your toes tapping with island fiddling, singing and storytelling while you haul in the fish. For your last day on red soil, get your fill of photos and seascape moments on the not-to-be-missed Points East Coastal Drive.
Saskatchewan: A taste of hyperlocal Saskatoon 
For a gourmet vacation infused with hyperlocal flavours, plan a long weekend in Saskatoon, one of Canada's hottest foodie destinations. Start day one at Wanuskewin Heritage Park for a taste of the land through the traditional Indigenous cuisine and plan a few hours onsite to learn about the Northern Plains Indigenous Peoples. In the evening, savour the homegrown, globally-inspired comfort food of Top Chef Canada winner Dale Mackay at Ayden Kitchen and Bar. On day two, take advantage of the region's love affair with grain (Saskatchewan is Canada's breadbasket) with baked goods made from locally-sourced organic, seasonal ingredients at The Night Oven Bakery. Also visit the best distilleries and breweries in town with Sask-a-tour. On your last day, take a respite from feasting with a peak at the Picasso collection of the Remai Modern. End your weekend by experiencing the city's Ukrainian roots (and devotion to handmade perogies) at the only pierogi drive-through in the world, Baba's Perogies.  
Quebec: Cheese tasting in the Eastern Townships
Quebec's tranquil Eastern Townships is the ideal place to taste some of Canada's best cheese. A long weekend of touring and tasting on the Cheesemaker's Circuit through small towns will introduce you to the cheese-making monks at Abbaye de St-Benoit-du-Lac as well as to the many small family-owned fromageries that make up the 14 stops on this well-planned route. You could easily just eat cheese for two or all three days, but if you'd like to add an indulgence of another kind, spend an afternoon or stay for the night at Spa Eastman, one of Canada's only destination spas.
New Brunswick: Acadian adventures
Every Moncton long weekend should start with dinner at the must-try Chez Memere to introduce you to the wonders of traditional Acadian dishes such as poutine r?p?e (a boiled potato dumpling with a pork filling) and cr?pes r?p?es (a savoury potato pancake). As the weekend rolls along, find a casual seafood spot for coques frites (fried clams) and then treat yourself to Coquilles Saint-Jacques (scallop chowder in a crispy mashed potato base) at Catch 22 Lobster Bar. Because there's more to Acadian culture than food, do a deeper dive into the history of New Brunswick with a visit to the Village Historique Acadien to experience Acadian life from 1770 to 1949.
Alberta: Nature-inspired around Calgary
From Calgary, Alberta, start your three-day getaway with a quick 30-minute drive south to Okotoks for a backstage look at bees and honey harvesting at the Chinook Honey Company. Return to Calgary for a hyperlocal meal from Rouge, complete with garden-to-table vegetables grown in the restaurant's backyard. On day two, enjoy the Bow River with a seasonally-inspired meal or to-go picnic from farm-to-fork pioneer River Caf? Restaurant located on the lovely Prince's Island Park. Check-in across the water at the Sheraton Suites Eau Claire Calgary before taking a stroll on the iconic Peace Bridge to reach your upscale dinner destination, Modern Ocean, which prides itself on serving the best, responsibly sourced seafood. On day three, acquire a handmade cowboy hat from Smithbilts Hats and return to nature with a horseback ride along the eastern slopes of the Canadian Rockies in Cochrane.
Nunavut: A fishing story of a lifetime
With 24 hours of daylight under the summer midnight sun, clear lakes and rivers, and the stunning Arctic Ocean coast, a four-day fishing adventure in Nunavut is the trip of a lifetime. Engage local guides to introduce you to the land and culture of the Inuit. They will show you the best spots to catch that sought-after iqaluk (arctic char), bragging-rights-size lake trout and pike. Between casting sessions, let your guide take you on a foraging hike on the Arctic tundra and plan some time for wildlife viewing. 
Northwest Territories: Northern flavours and auroras in Yellowknife
Sample modern northern flavours during an aurora dinner or a multi-day ViTEEPEE experience at Yellowknife's Aurora Village in the Northwest Territories. You'll find yourself torn between bison dishes such as prime rib, gyozas and spaghetti as well as elevated classics like duck poutine and northern fish chowder. Cozy up in your private teepee or cabin, join your host to hear traditional stories of the Dene Nation and North Slave M?tis, and step outside to see the aurora borealis. Before heading home, plan to feast on fresh-caught Great Slave Lake fish at Bullocks Bistro.