The aurora capital of North America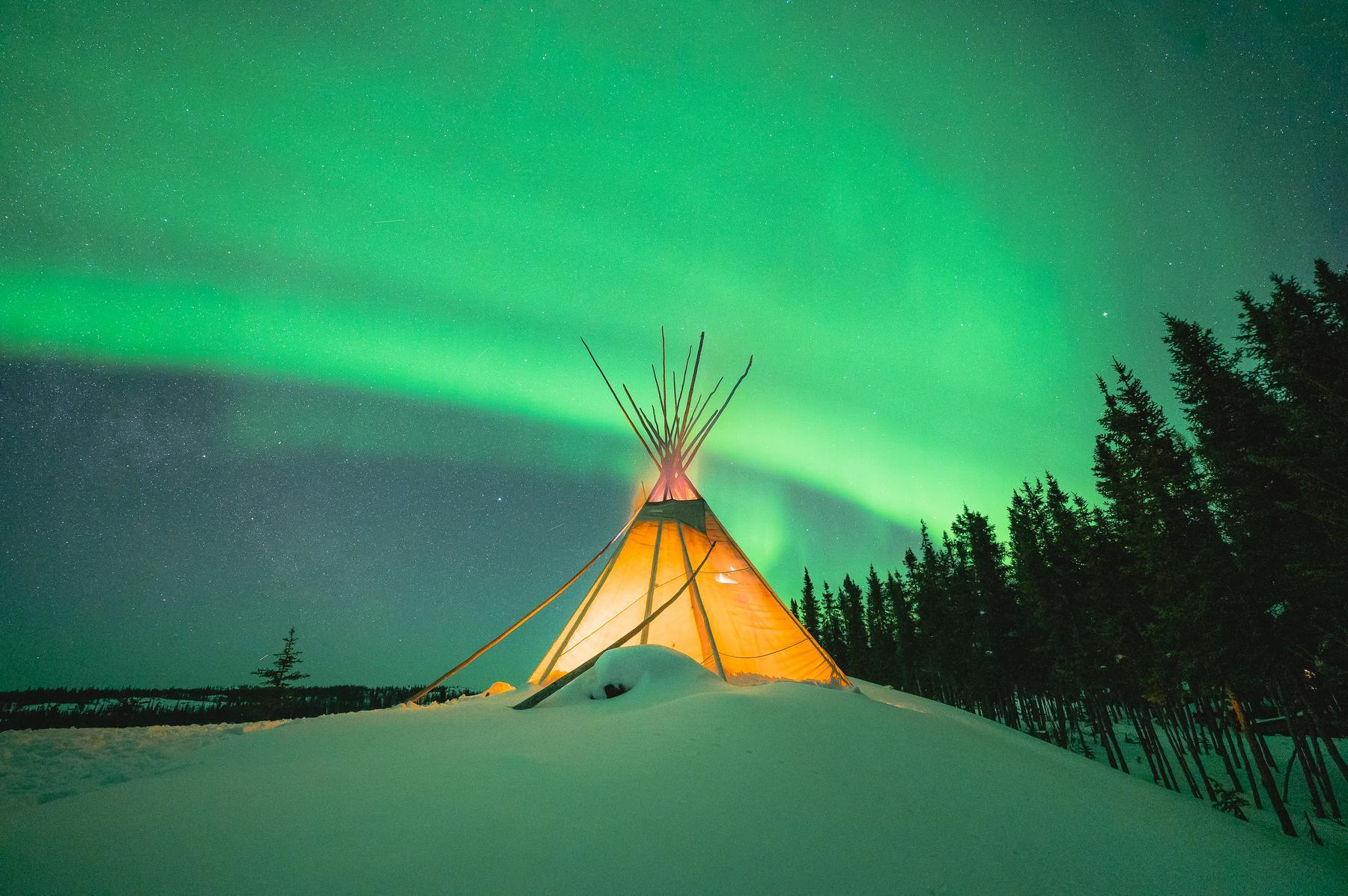 When it comes to popular bucket list items, seeing the Northern Lights is right up there with skydiving and bungee jumping. We've all seen images of bright, vibrant colours splashed across the night sky, but nothing comes close to experiencing the real thing. And the Northwest Territories is the place to do it.
The capital city of Yellowknife has been dubbed the Aurora Capital of North America, but the entire territory provides unrivaled opportunities to see the skies explode with reds, blues, and greens.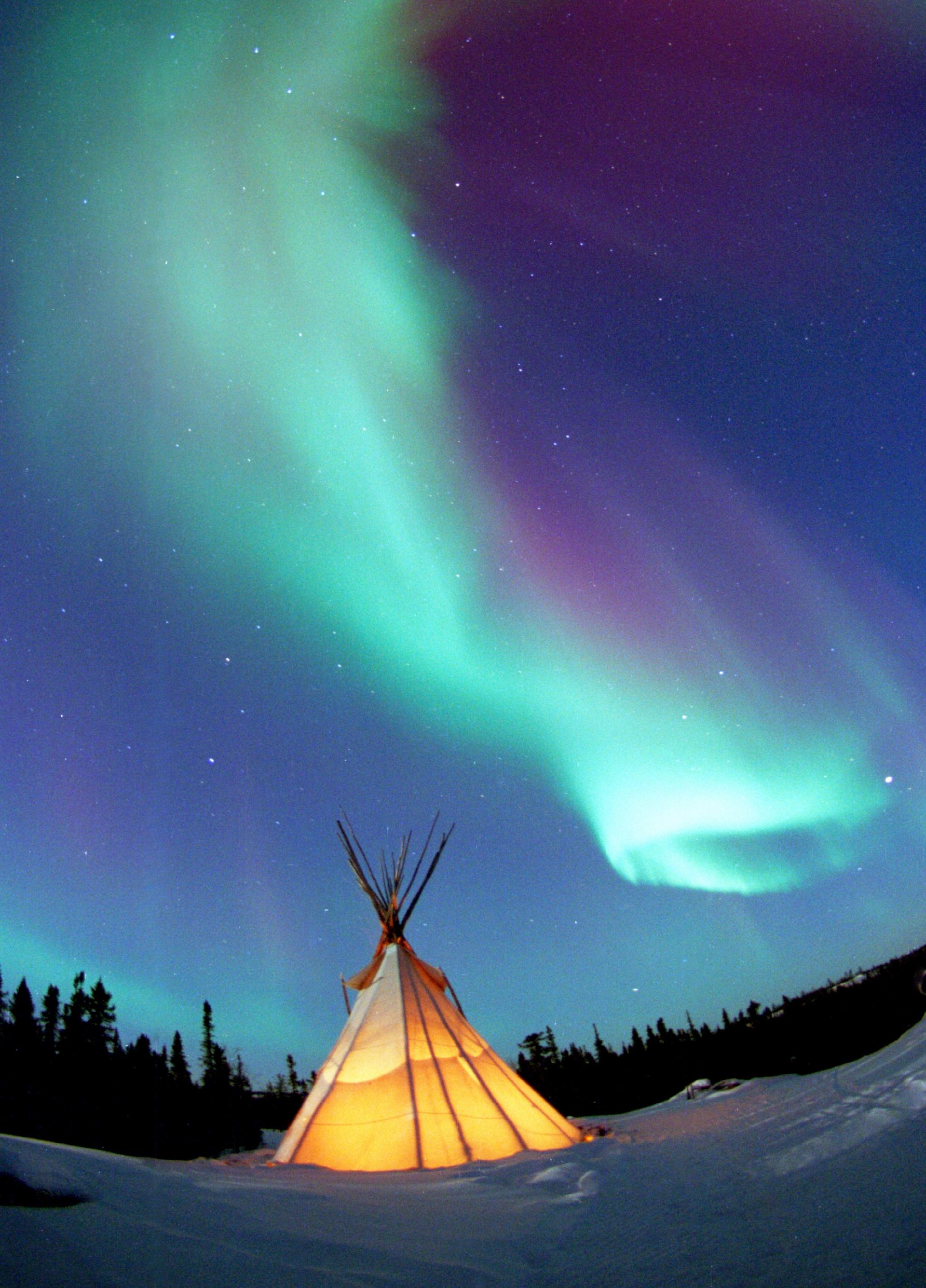 Blachford Lake Lodge provides incredible aurora-viewing
A stay in a rustic wilderness lodge adds to the authentic Aurora experience. Fly on a bush plane, equipped with floats in autumn and skis in winter, and land alongside Blachford Lake Lodge, an oasis of rustic luxury in the Northwest Territories' wilderness near Yellowknife. In autumn, spend the day hiking, paddling and fishing, before watching the Aurora blaze the night sky. In the winter, ice skate on the frozen lake, mush huskies on a dogsled, stomp off on snowshoes or hop on a snowmobile and experience the wide-open Northern backcountry. Sit down to local cuisine like bison and pike, then slip into the hot tub and watch flowing curtains of Northern Lights shimmer and loop across the horizon -- fireworks on a cosmic scale.
Maybe you'd prefer a teepee to a cabin? Head to Yellowknife's Aurora Village, and marvel at the sight of large, brightly-lit teepees set among the trees. These traditional structures will be your home for the night, with a wood-stove and warm drinks to help you relax following magical hours spent admiring nature's light show.
Let the Northern Lights be the final stage of a true Northern adventure. Hitch up a furry pack of enthusiastic huskies, and then slide into the sled behind them. Dash across moon-lit snow with your experienced Beck's Kennels' musher to a cosy cabin beneath the stars. When the coloured ribbons of Mother Nature's lightshow begin to shimmy across the sky, zip into a warm parka and head outside. When the show's over, step inside to share your experience with fellow guests over hot drinks, soup, and traditional bannock bread.
The Northern Lights are visible in Northwest Territories for 240 nights every year. Start planning your visit with the help of the Northwest Territories Tourism website.