Your guide to the Yukon's Kluane National Park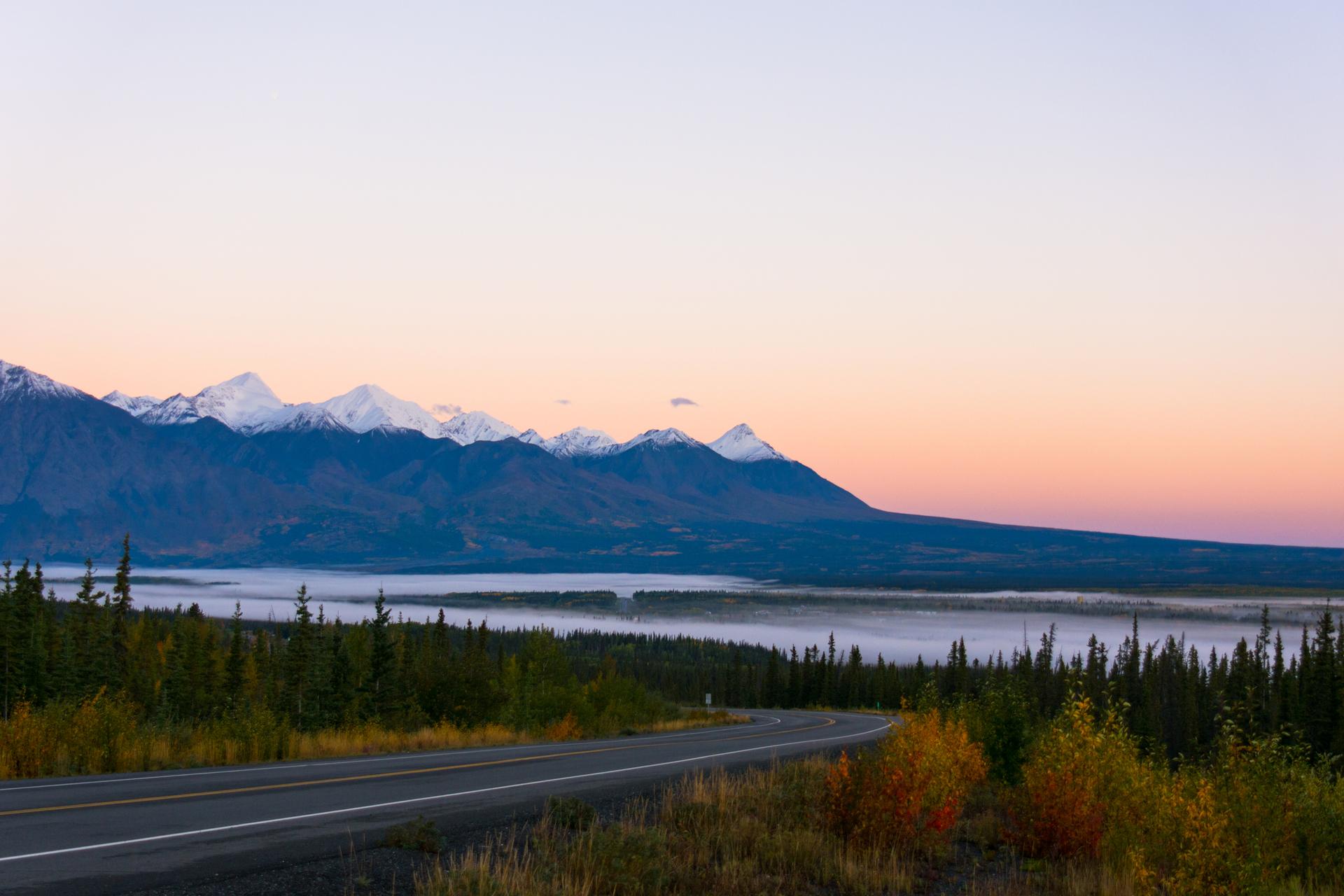 World-famed mountain biking. The Midnight Sun and Northern Lights. Epic paddling and dog sledding. Fascinating Gold Rush history. Unconventional and untamed, the Yukon Territory has all those things. But if it's sweeping natural grandeur you're seeking and a foray into untamed wilderness, you'll want to visit Kluane National Park and Reserve, a UNESCO World Heritage Site and place that defies hyperbole.
Near the Alaska border, this is one of the planet's largest protected wild areas. It's incredibly colorful, with unusual geography, dramatically carved mountain ranges, 2,000 glaciers, and Canada's largest icefield. What's perhaps most impressive is the vast scale of everything. Visit during the brief, spectacular summer from mid-June to early September, keeping in mind that winter conditions are omnipresent. Because most of the park is not accessible by road, you'll most likely be flying in via a small Cessna or helicopter, or packing in. Go easy on a fun day trip or go hard on an extreme backcountry adventure. Here's how to explore the land UNESCO calls "an empire of mountains and ice."
Kluane's scenic Quill Creek - Credit: Paddy Pallin
Although Kluane is 24.2 million acres of wilderness, it's surprisingly accessible by air. Just an hour's drive from the outdoorsy capital Whitehorse, it's a great jumping off spot to tackle the Yukon's best day hikes. Most people access the park from Haines Junction, a village 100 miles from Whitehorse. Camp or stay in a hotel there (the Raven Hotel is the cushiest choice); get background info, maps and condition reports, and First Nations history at the Kluane National Park and Reserve Visitor Centre there; then venture out. Unless you're wilderness savvy, it's best to hire a guide, such as one with Yukon Wild or Alayuk Adventures.
There are no trails, only routes. Top choices include the King's Throne, a tough, eight-hour vertical slog that reveals dazzling vistas over Kathleen Lake and the surrounding valleys. Bushwhack and cross creeks for two to four days along the Quill Creek Route, looking out for pikas, Dall's sheep, and grizzlies; in summer, wildflowers make a brilliant backdrop to the Auriol Range in magenta, oranges, and greens. The St. Elias Lake Trail is an easygoing two- to four-hour hike through varied terrain. Rent a canoe you can use when you get to the lake or go fishing.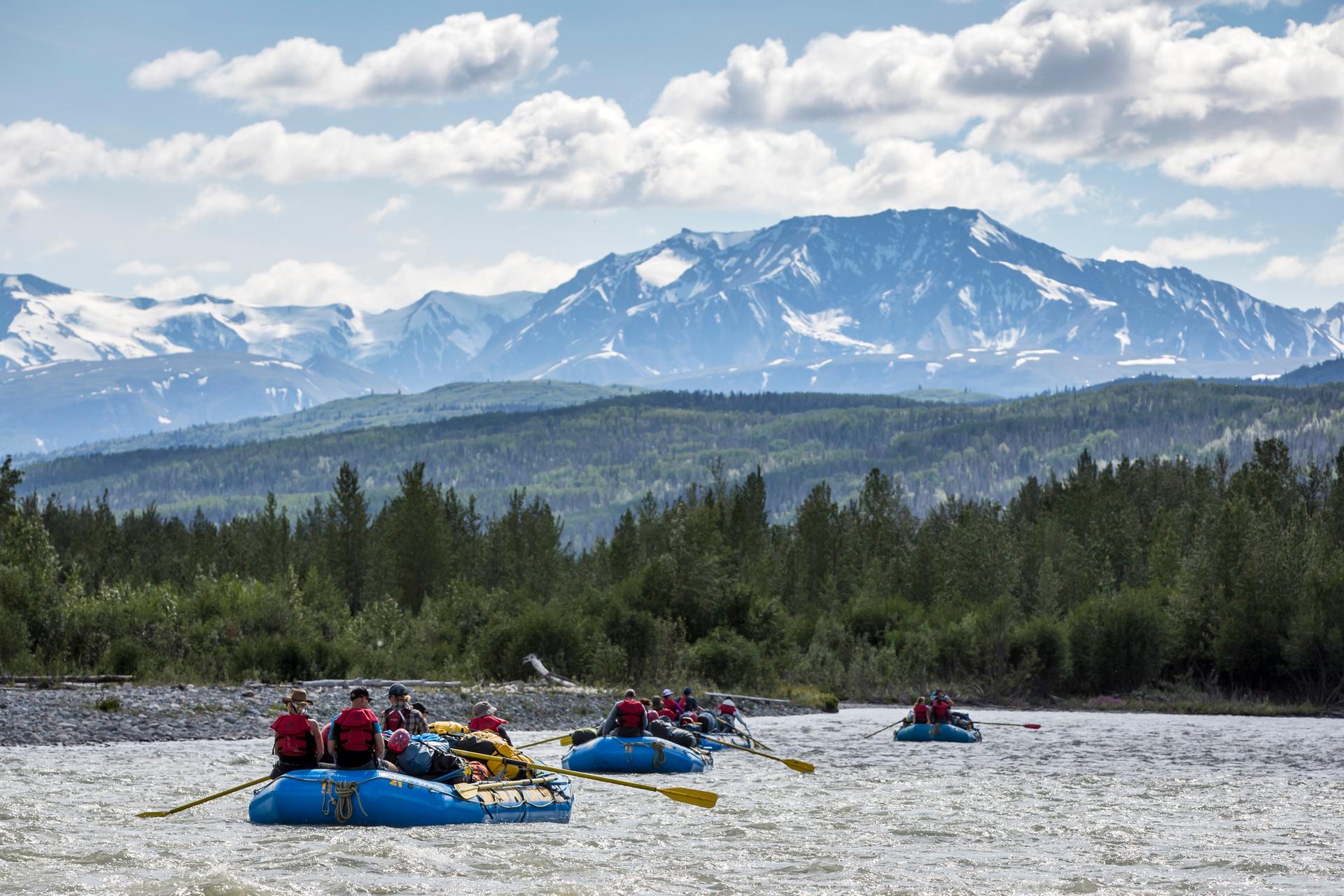 A Tatshenshini River trip - Credit: Noel Hendrickson
Raft the glacial-fed Alsek River, a Canadian Heritage River that flows 155 miles through the park, past the second-highest coastal range on Earth and on in to British Columbia and Alaska. Snaking through towering valleys, sand dunes, and shifting ice floes, the area is populated by grizzlies, mountain goats, and golden eagles. Nahanni River Adventures can take you out on the Alsek and also the class III/IV Tatshenshini, a National Geographic top 10 rafting river, for an exciting day trip through the St. Elias Range. Backcountry canoeing and kayaking, only for the experienced, are nothing less than incredible.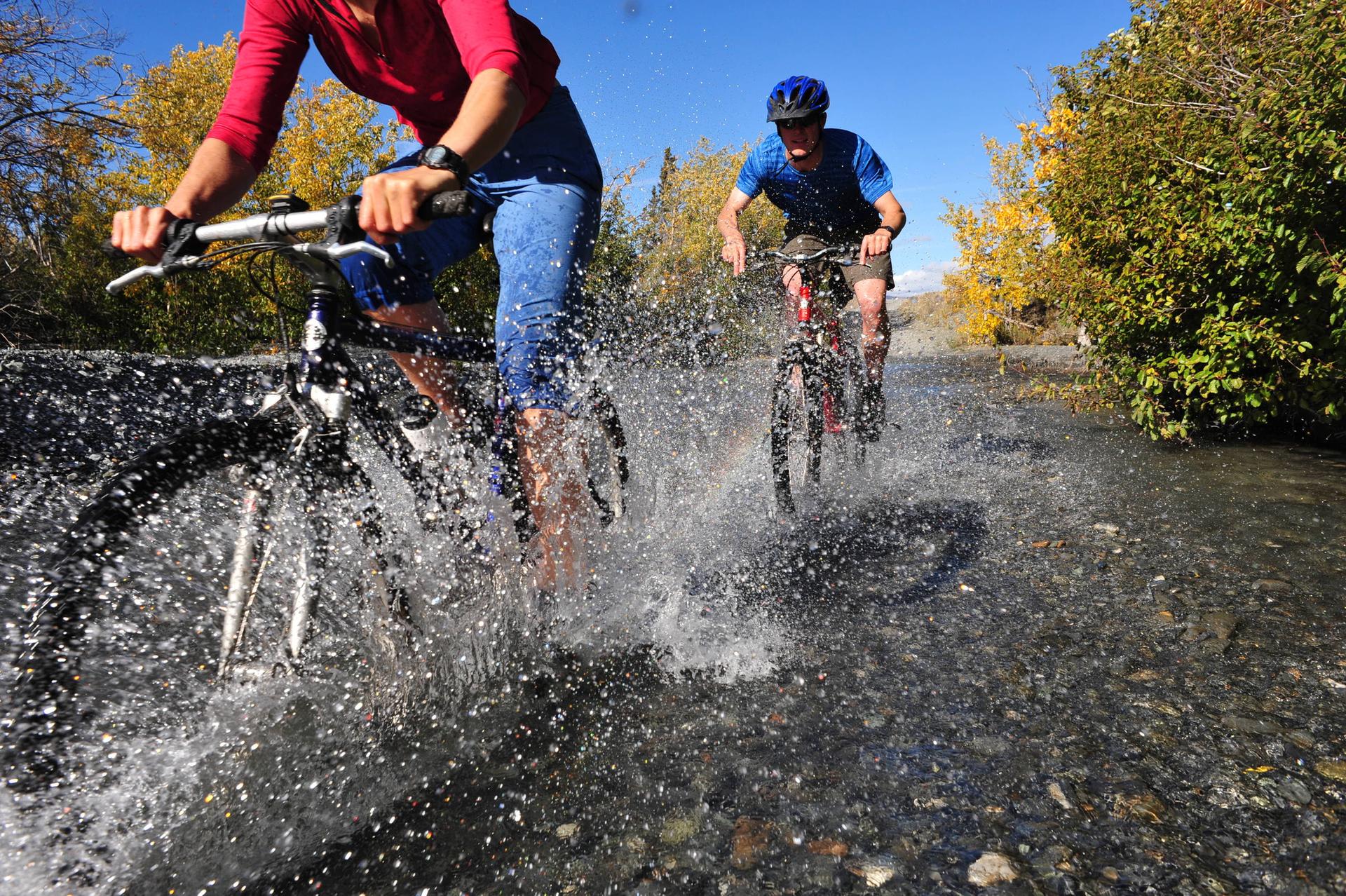 Cycling is a great way to explore Kluane National Park - Credit: Government of Yukon/Derek Crowe
Zip down singletrack routes and along old mining roads. Favorites include the scenic 32-mile Alsek Valley Trail, 28-mile fun Mush Lake Road, and rough 53-mile Cottonwood Trail with several sporty creek crossings. Add in some backcountry overnights. For serious cyclists, there's an annual relay from Haines Junction to Haines, Alaska.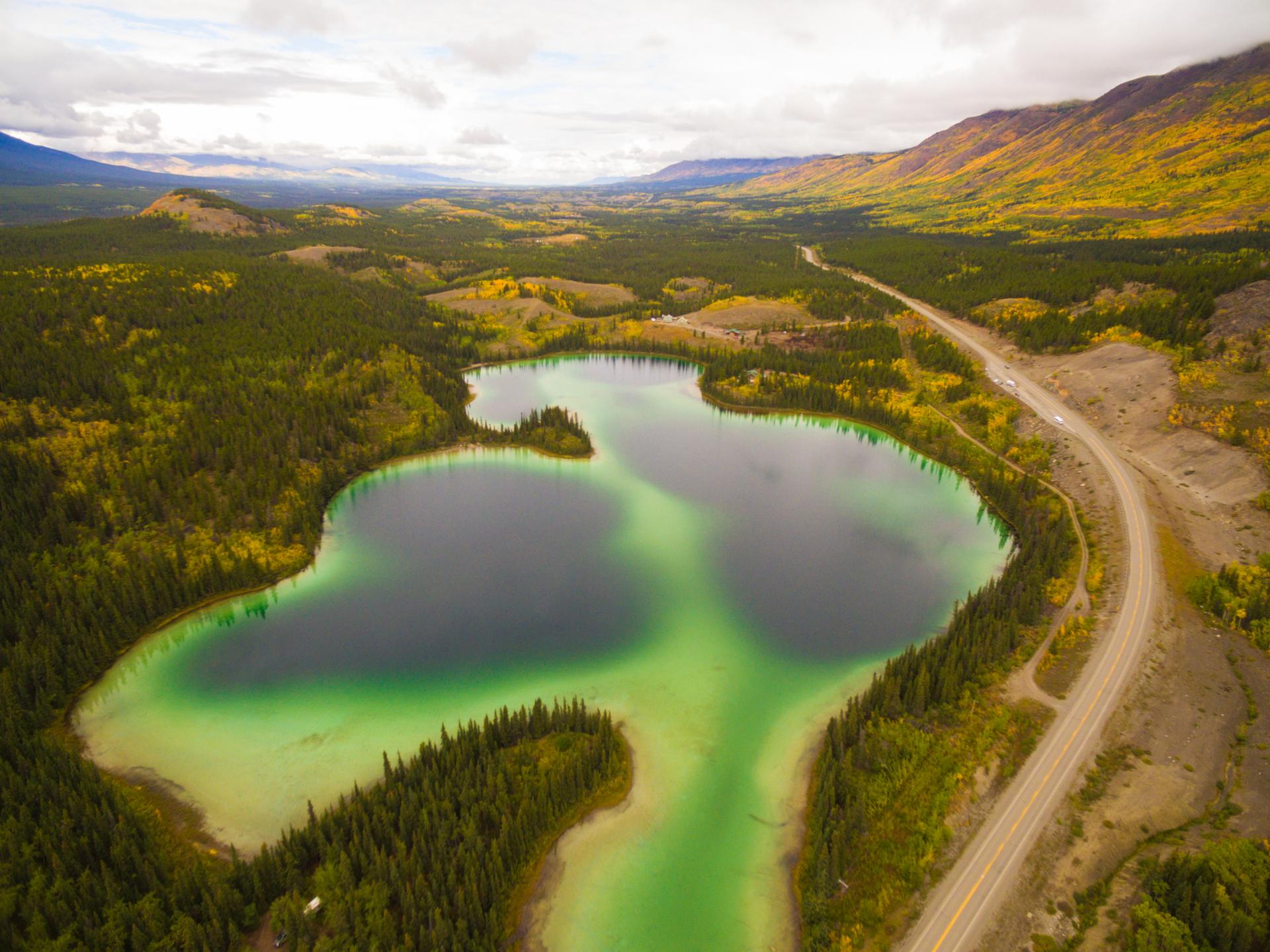 Kluane National Park from the air - Credit: Kyle Mulinder
You'll feel like you're at the top of the world on a flightseeing excursion -- the best way to comprehend the enormous scale of this park. Buzz around Canada's highest peak 19,555-foot Mount Logan and traverse the planet's largest non-polar ice fields on a quick half-hour trip or take to the skies for several hours. You can also get dropped off and embark on a backpacking adventure or day hike in the remote interior. Book with several operators, including Kluane Glacier Air Tours and Rocking Star Adventures.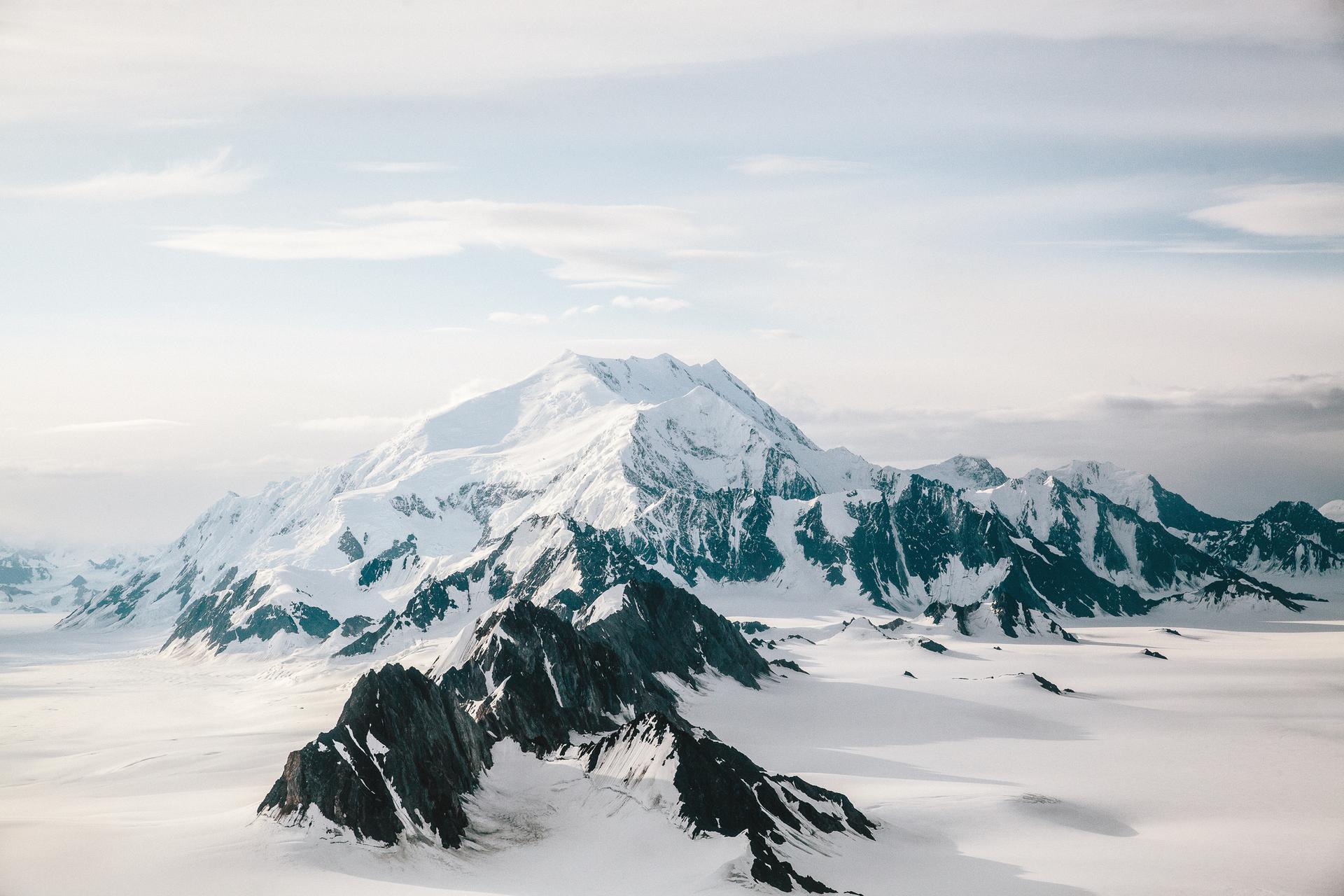 Tour Kluane by snowmobile in winter - Credit: Rich Stapleton
Winter is a special time to explore the quiet expanses of the great white North. February and March are the best months for dog sledding, cross-country skiing, snowshoeing, snowmobiling, ice fishing, and backcountry camping for the hearty. Kathleen Lake is the wintertime day use area.
Camping at Kluane Lake - Credit: Government of Yukon/Derek Crowe
A short drive from town, Kathleen Lake is the most popular easy-access spot, with 39 first-come, first-served spacious sites and fantastic views, hiking and boating, but you can often still feel like you've got the place to yourself (open May to September). Backpack and overnight in a handful of backcountry sites or rough camp virtually everywhere if that's your style. Top spots are around Observation Mountain following the Slim River and with mind-boggling vistas, and along the Cottonwood Trail. Register and buy a backcountry permit before heading out and be sure you are bear aware.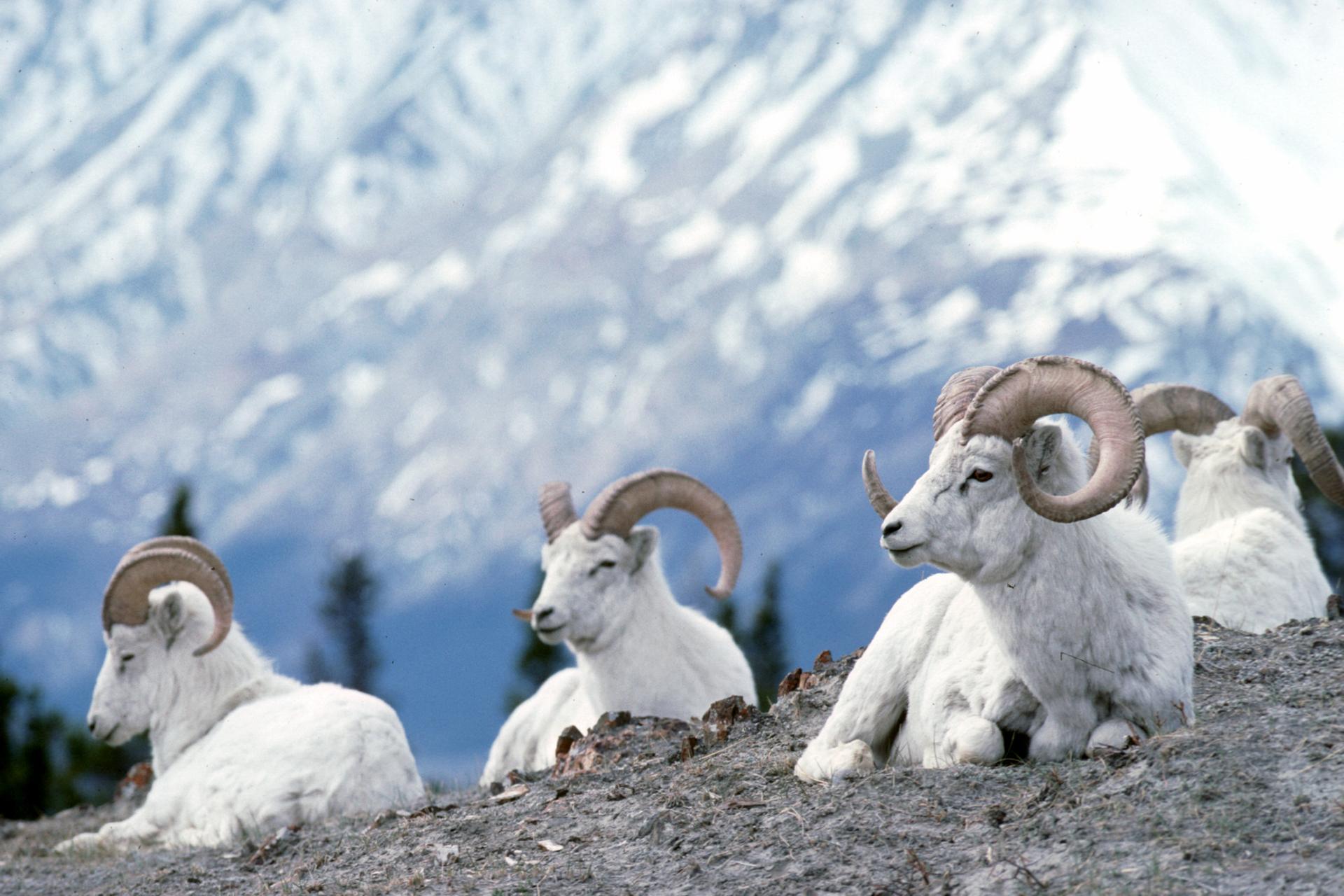 The park has the biggest concentration of Dall's sheep in the world - Credit: Government of Yukon
It's hard not to see wildlife year-round at Kluane, famed for its healthy, diverse grizzly population of 250, plus another 150 black bears. There are also large numbers of the world's largest moose and herds of 4,000 Dall sheep - the globe's highest concentration. The park supports big numbers of caribou, mountain goats, and 150 bird species, including golden and bald eagles, Arctic loons, and ptarmigan, plus foxes, wolverines, and timber wolves. You'll see creatures from the water, trail, or from the air. Bring bear spray - you can pick some up in Haines Junction at the Village Bakery & Deli.
If your trip takes you in and out of Whitehorse, here are five must-sees. And if you vacation in summer, don't forget you'll have 19 hours of daylight to pack it all in.