Vancouver's 5 most beautiful gardens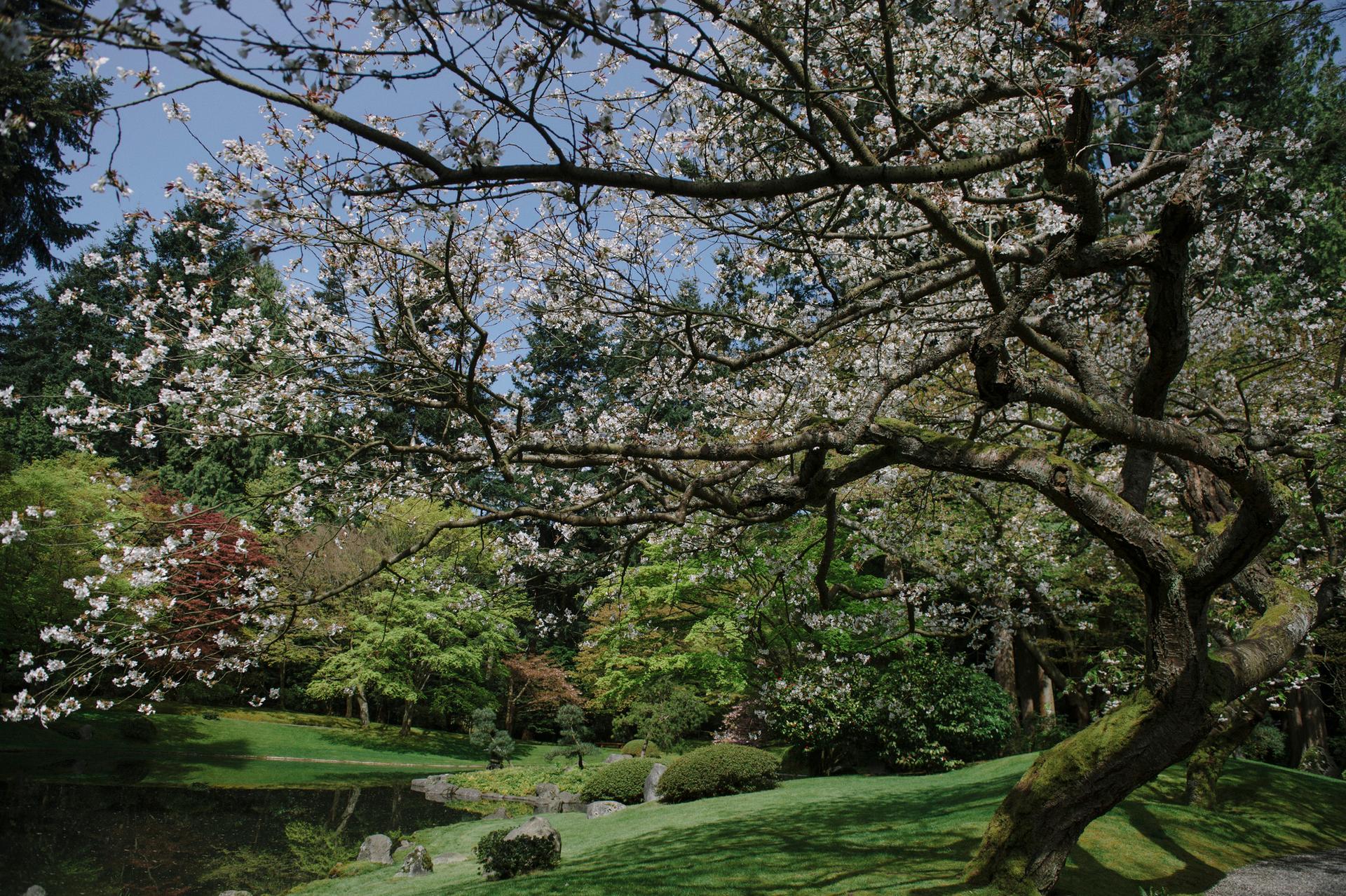 Vancouver is a looker. Not only is the outdoorsy city bookmarked by mountains and ocean, it's filled with sparkling green-glass skyscrapers, art-filled urban parks -- and gardens, beautiful gardens. There are lots of them everywhere, from the living roof on the convention center and colorful corner flower beds, to leafy green spaces like Queen Elizabeth Park and Coal Harbour's chic, bustling waterfront. But here are Vancouver's most lovely gardens of all.
VanDusen Botanical Garden
VanDusen Botanical Garden is sprawling, filled with ponds, waterfalls, sculptures and art, intimate little garden nooks, grassy knolls, and swaths of blooms. The splashy rhododendrons alone, flowering in April and May, are worth a visit. Over 55 acres, you'll find lots of flitting birds, hundreds of global varieties of plants, formal gardens, mini forests, a vegetable plot, pavilions, and an Elizabethan hedge maze. Aiming to be a leader in biodiversity and sustainability, VanDusen also houses a sleek LEED-platinum visitor center, a light-filled structure of rammed earth designed with a living roof to resemble an orchid from above. An added bonus? The gardens are just as spectacular in winter, especially during the holidays, when the garden is illuminated with a million twinkle lights and festive displays -- a true wonderland. Spend a whole day, then browse the well curated gift shop and dine in the gourmet caf?.
UBC Nitobe Memorial Garden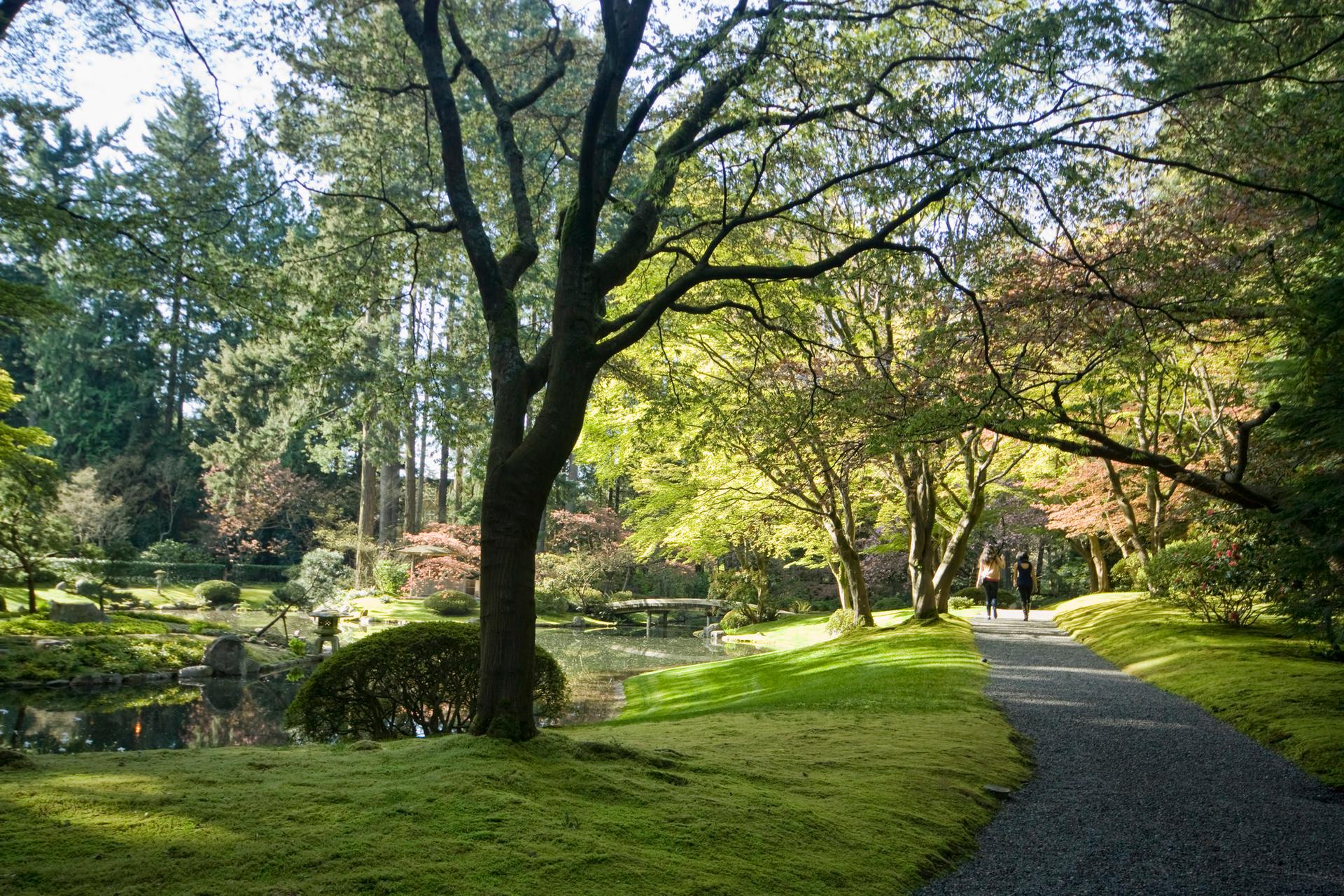 The authentic Japanese Nitobe Memorial Garden includes a tea house.
Japanese gardens emanate tranquility. Such is the case at the University of British Columbia's Nitobe Memorial Garden. On the lovely Point Grey campus, it is one of the most authentic traditional Japanese gardens in North America, and in the top five outside Japan. Created by architects and landscapers recommended by the Japanese government, "I am in Japan," commented the country's emperor when he visited. The 2.5 acres include a not-often-seen tea garden and ceremonial tea house, plus koi ponds, waterfalls, streams, and stone lanterns. Peruse the symbolic, intentional placement of each tree and bush, and enjoy the harmonious effect. Especially stunning are the ethereal cherry blossoms in spring, purple irises in summer, and fiery maples in autumn. Learn the Way of Tea or join a formal Tea Ceremony.
Some 3,500 bushes adorn Stanley Park's elegant Rose Garden, a park favorite since the 1920s. It's a place where you'll want to spend a sunny afternoon -- on a picnic blanket on the grass enjoying the showy flowers in bright crimsons, pinks, yellows, oranges, purples, and peach. Stroll under the arbor to take in the divine scents of climbing roses and clematis. While you're there, check out the nearby Ted and Mary Greig Rhododendron Garden, too. Complete your day with a picnic in the park and a walk along the Seawall to Coal Harbour and Downtown Vancouver.
Dr. Sun Yat-Sen Classical Chinese Garden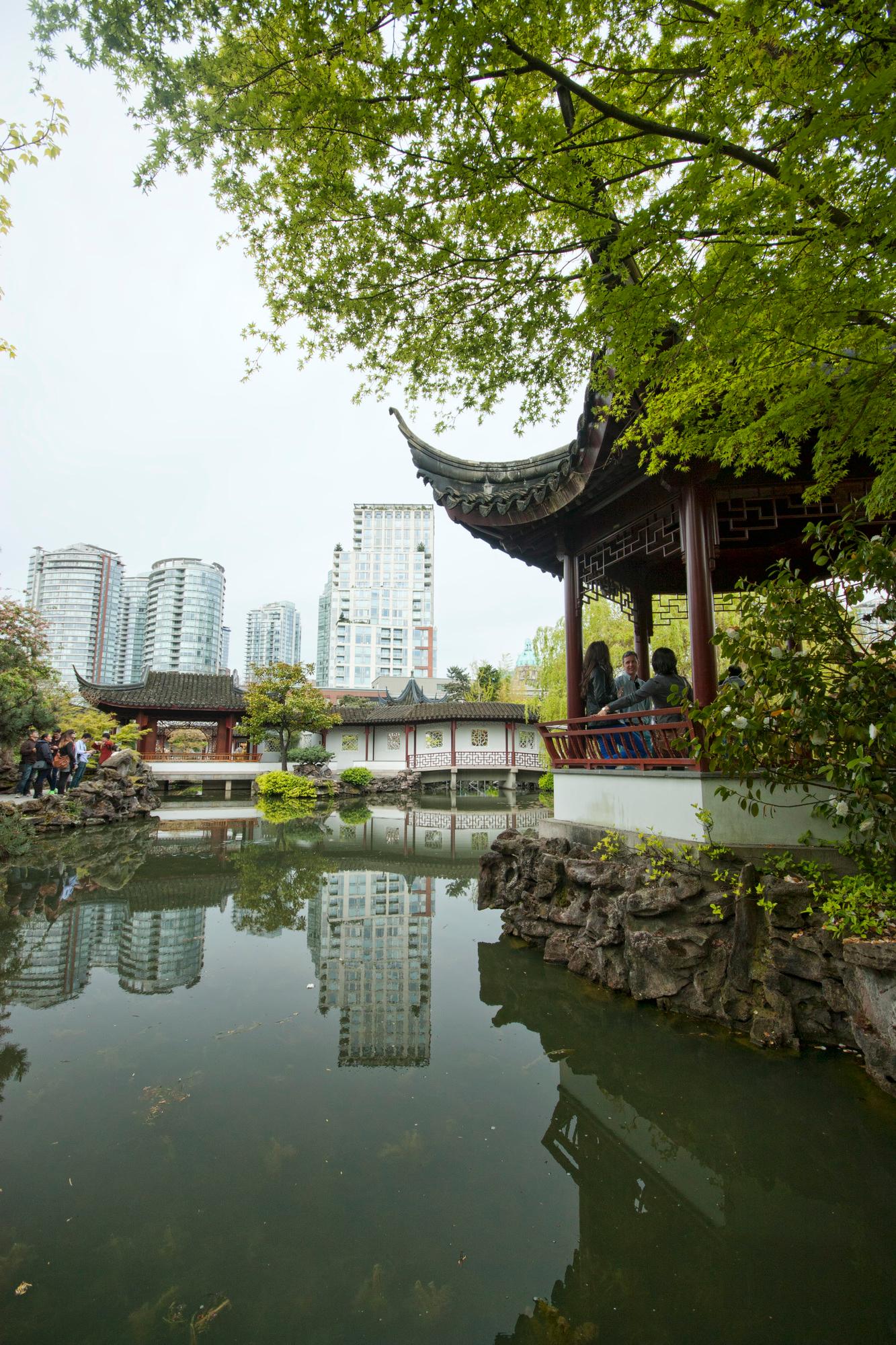 Chinatown's Sun Yat-Sen is as much community center as serene garden.
Historic Chinatown's Dr. Sun Yat-Sen garden, a city landmark, is an oasis of calm and a place to appreciate Chinese art and culture. Built for the city's Expo 86 world showcase, 53 craftsmen imported 950 boxes of materials to create an authentic classical Chinese garden, the first in 15th century Ming Dynasty style outside of China. It showcases 160 plant species over one-half acre with koi filled ponds, waterfalls, bridges, winding paths, and pavilions all enclosed by pristine white walls. Alongside pine, cypress, and bamboo, some penjing trees found here are more than 200 years old. Part garden, community center, museum, and gallery, locals cherish Sun Yat-Sen -- a National Geographic No. 1 city garden in 2012 -- and visit often for workshops, celebrations and events, such as the annual Chinese New Year and Mid-Autumn Moon Festival. Join them!
The oldest at a Canadian university, the University of British Columbia's Botanical Garden has been around since 1916. It's also delightful and educationally oriented -- with 7,500 plant, flower, shrub, and tree varietals -- and a picturesque forest and water and city view setting. The garden features a comprehensive collection of 50,000 plants from temperate zones around the world and numerous distinct gardens, including arbor, formal rose, contemporary, Asian, alpine, organic food, herb, rainforest, North American, and physic (for doctors and pharmacists). If you feel so inclined, there are regular workshops, plus Q&A with horticulturalists, or join one of the many events including the fall's popular apple festival, poetry in the garden, or the opera tea series.
And while you're in town, you must experience the city's jewel, Stanley Park. Larger than New York's Central Park, this beautiful space features an urban forest of old-growth trees, a huge network of trails, lakes, lawns, an ocean-view seawall path, restaurants, beaches, and flower-filled gardens.
Discover more natural beauty at the Tourism Vancouver website.