The top 10 attractions in Yukon
First Nations culture, a gold rush history and beautiful Northern wilds come together in the Yukon's top attractions.
Yukon Wildlife Preserve - Credit: Lindsay Caskenette
Yukon Wildlife Preserve
Canada's north is home to some of the country's most interesting wildlife, and the Yukon Wildlife Preserve works to keep it that way. Located only 25 minutes from downtown Whitehorse, the Preserve's passionate staff care for injured wild animals before releasing the healthy ones back into the wild. Visitors can actually stop in to the preserve to learn about over a dozen different species of Arctic and boreal animals. Tour the facility's three-mile 'viewing loop' on foot, by ski, by snowshoe, or on a guided bus. See caribou, lynx, elk, bison and more in their distinct natural habitats, from wetlands to cliffs, but not in a pen or a cage. And be camera ready -- you never know what animals are going to make an appearance.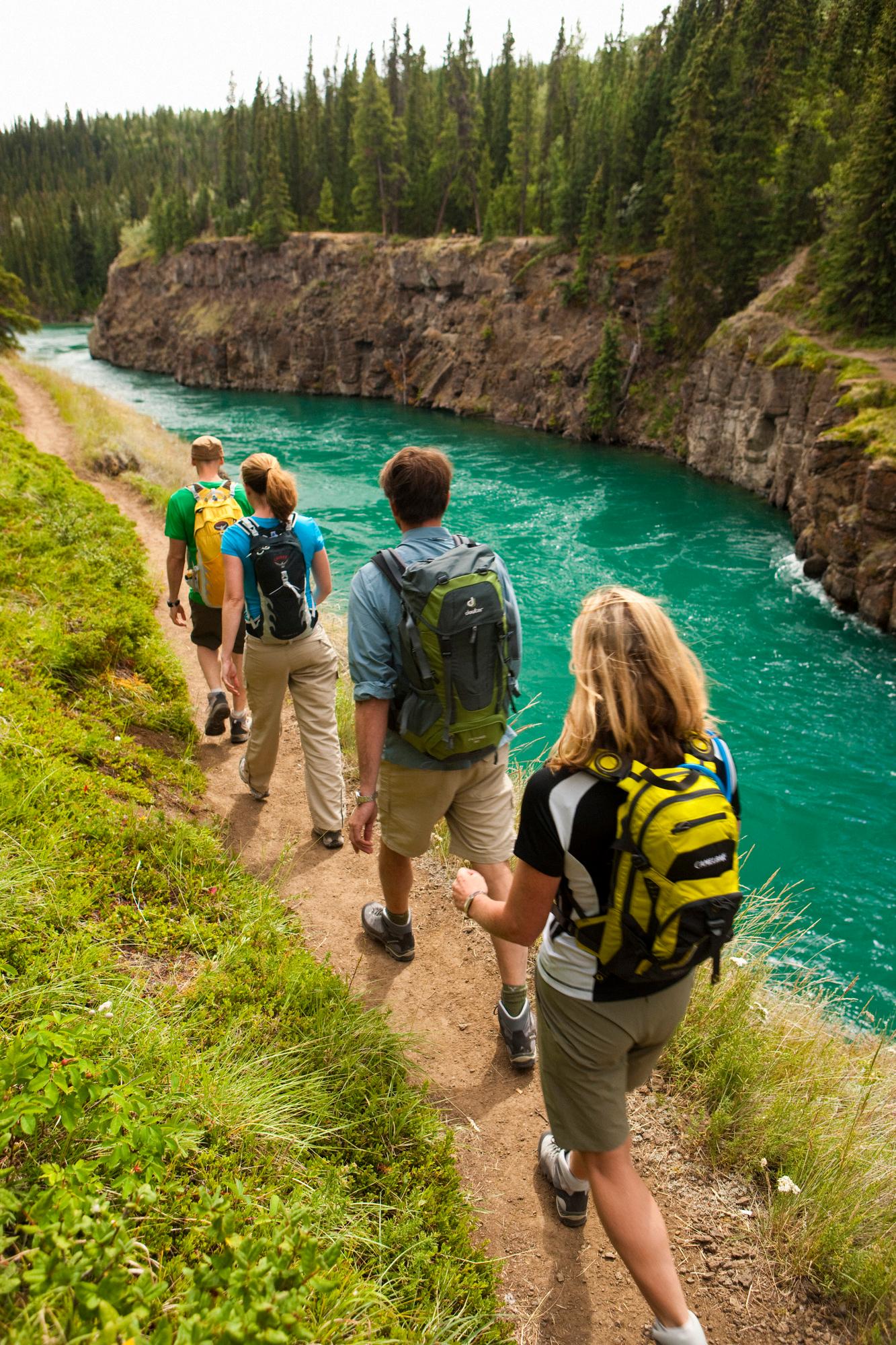 Miles Canyon - Credit: Paddy Pallin
Miles Canyon
Miles Canyon was once a daunting site for gold seekers. Many tried and failed to cross the canyon, or navigate their supply-filled boats through the rushing whitewater of the Yukon River. While a rail system allowed these prospectors to avoid this hazard, today the Miles Canyon isn't a place you want to avoid. Visitors are treated to a slightly calmer river, thanks to a hydroelectric dam which slowed the flow of water. A suspension bridge was also built  in 1922 to connect the two 50-foot sides of the canyon, where it still sits today, making for an incredible view of the canyon if you're not afraid of heights. This site, only minutes from downtown Whitehorse, also provides great hiking, mountain biking, and cross-country skiing trails, as well as opportunities to see a variety of wildlife.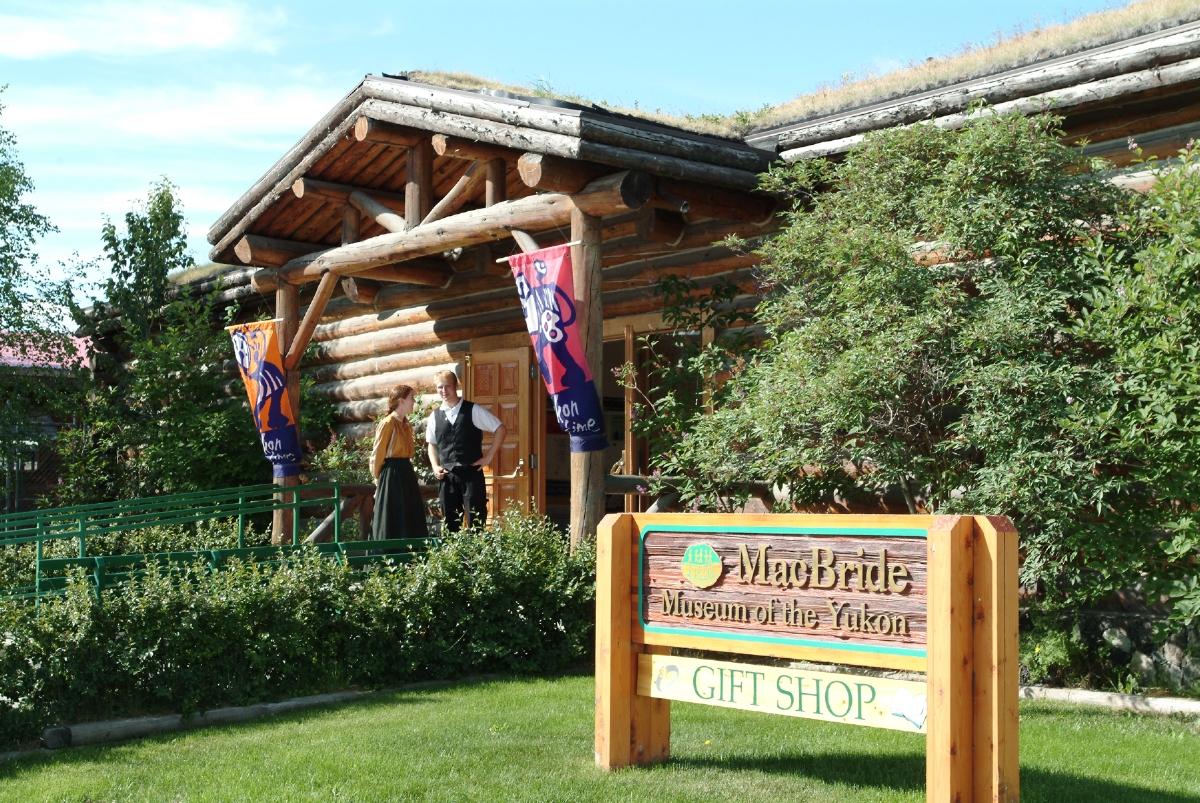 MacBride Museum
MacBride Museum
Have you ever wanted to try gold panning? The history of the Yukon is deeply tied to the gold rush, which is why the MacBride Museum of Yukon History offers visitors a chance to put pan in hand and experience this old profession. Of course, panning is only one of many experiences offered by the museum, which fills over half a city block with exhibits covering the entire history of the Yukon. See First Nations beadwork and tools, learn about northern animals, immerse yourself in the history of capital city Whitehorse, and even step into the real cabin of Sam McGee--made famous by a Robert W. Service poem. Artifacts, photographs and documents are yours to explore. And who knows... maybe you'll find something big in the bottom of your pan?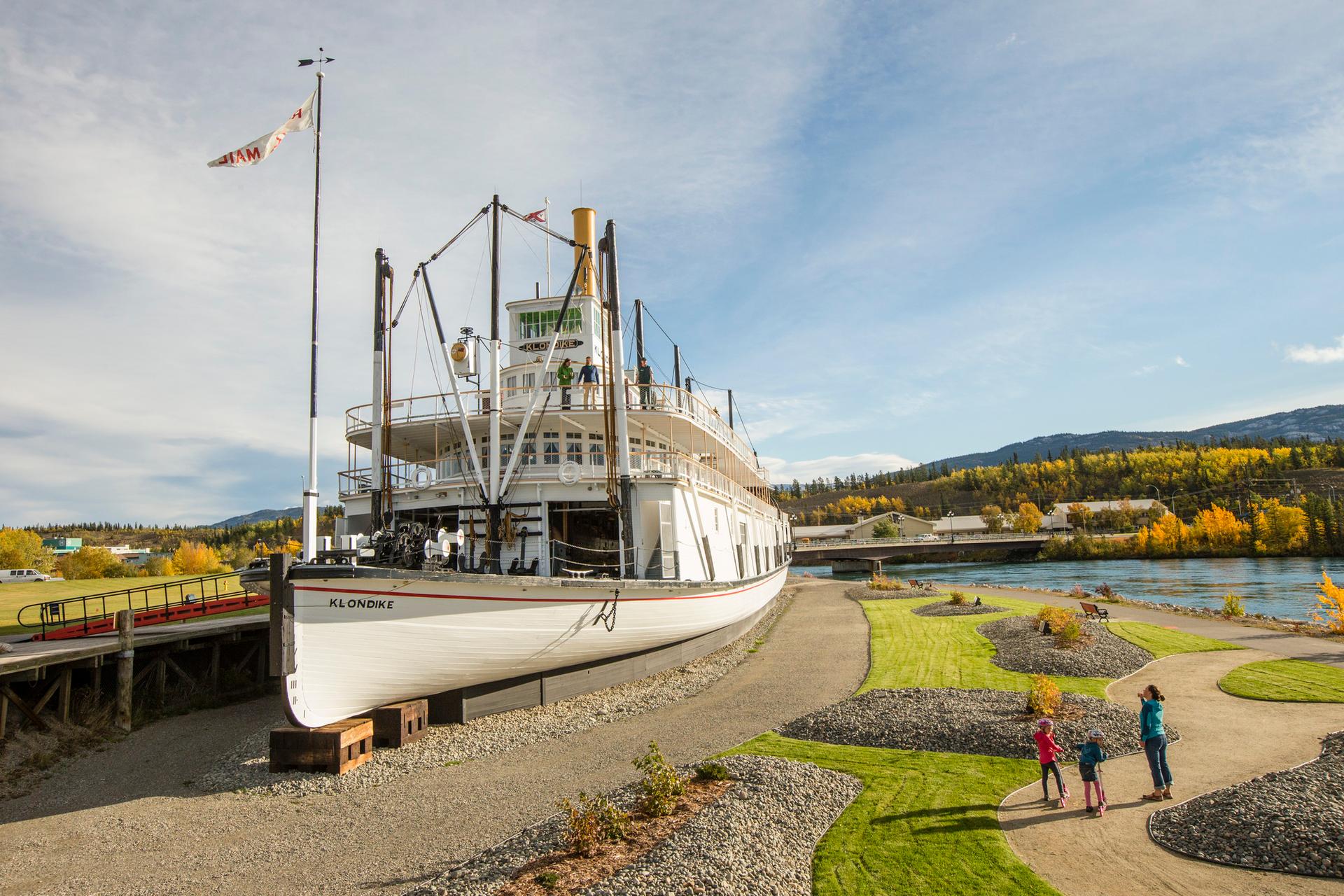 S.S. Klondike
S. S. Klondike
In the early 20th century, over 250 riverboats linked the Yukon to the outside world by way of water. The biggest of these steam ships, the S.S. Klondike, still sits on the shores of the Yukon River today. Restored to its original 1937-1940 appearance, this boat is a popular destination for travelers who want to see what life was like for the region's early inhabitants. The Klondike was a beast with a capacity of over 270 tons, and was most often used to carry supplies and silver lead ore to and from mines before the area had any roads. Roam the decks on a guided or self-guided tour, and discover how the ship worked and how its passengers passed the time. Keep an eye out for the geocache onboard.
Emerald Lake - Credit: Hans G Pfaff
Emerald Lake
Emerald Lake is a place postcards were made for. It's not a hub of activities; there are no boat rentals in the summer or ice fishing huts in the winter, and there's no museum on its shores to tell stories about its history. Despite all that, the lake is one of the most photographed destinations in all of the Yukon. Glaciers carved out Emerald Lake 14,000 years ago, and its powerful green water and mountain range background make for a truly picturesque photo op. If you're driving along the South Klondike highway, make sure you pull over and soak in the beautiful setting for a while.
The Sign Post Forest
Sign Post Forest
You can see the world in Watson Lake, Yukon. It is there that you'll find the Sign Post Forest: a collection of signs brought by visitors from every country you might imagine. It all started when a U.S. soldier was repairing signposts along the Alaska Highway in 1942, and added one with the direction and mileage to his hometown in Illinois. It took until 1990 to reach the 10th sign in the forest, but now there are over 77,000 spread out over a couple of acres, making this an attraction real unlike any other. Bring a sign for your hometown, or make your own at the Visitor Information Centre, and continue the tradition. 
Yukon Beringia Interpretive Center
Yukon Beringia Interpretive Center
When gold prospectors rushed to the Yukon in search of their fortunes, they didn't always find what they were looking for. Many remnants of the last ice age were unearthed as well, and it's these treasures that are the focus of the Yukon Beringia Interpretive Center. Beringia refers to the area that once occupied territory from Siberia through the Yukon, and where now-extinct animals like the woolly mammoth and the giant beaver used to roam. At the center, you'll learn about these animals through First Nations art and legends, as well as fossils and cast replicas that bring these beasts to life.  Explore a life-sized replica of an archeological site, and check out the 26,000-year-old Yukon Horse, the best preserved specimen of an extinct animal ever found in Canada.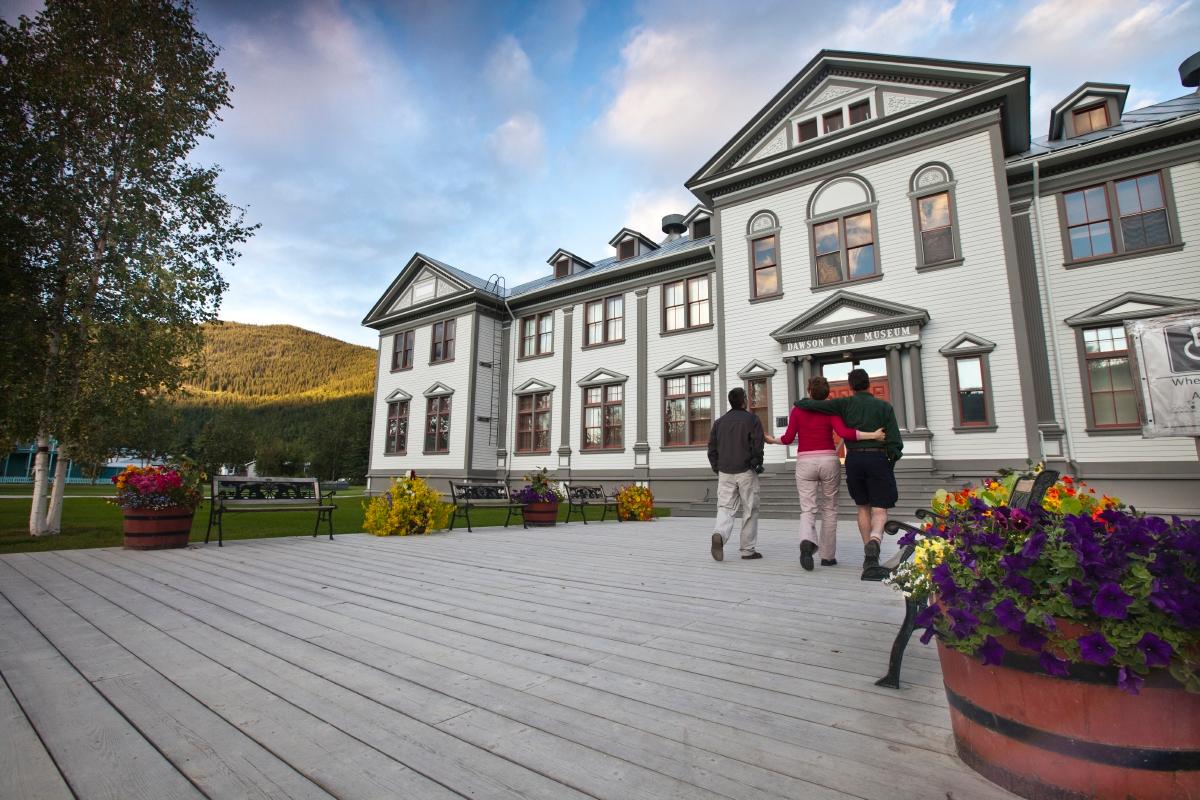 Dawson City Museum
Dawson City Museum
The Klondike Gold Rush turned Dawson City into one of the West's biggest settlements overnight. Who are the people that left their jobs and families for a chance at a fortune? What was the area like before, and how did the rush change that? These are a few of the questions answered by the Dawson City Museum. Travel through time, starting with the Yukon's First Peoples. Learn about their nomadic lives and how the fur trade led to the first non-Aboriginal settlements. Then move through the rush. Get a sense of how these settlers lived and whether you would have made a good fortune-hunter. Enjoy a gold-pouring demonstration, explore old mining locomotives and see what the other exhibits have in store.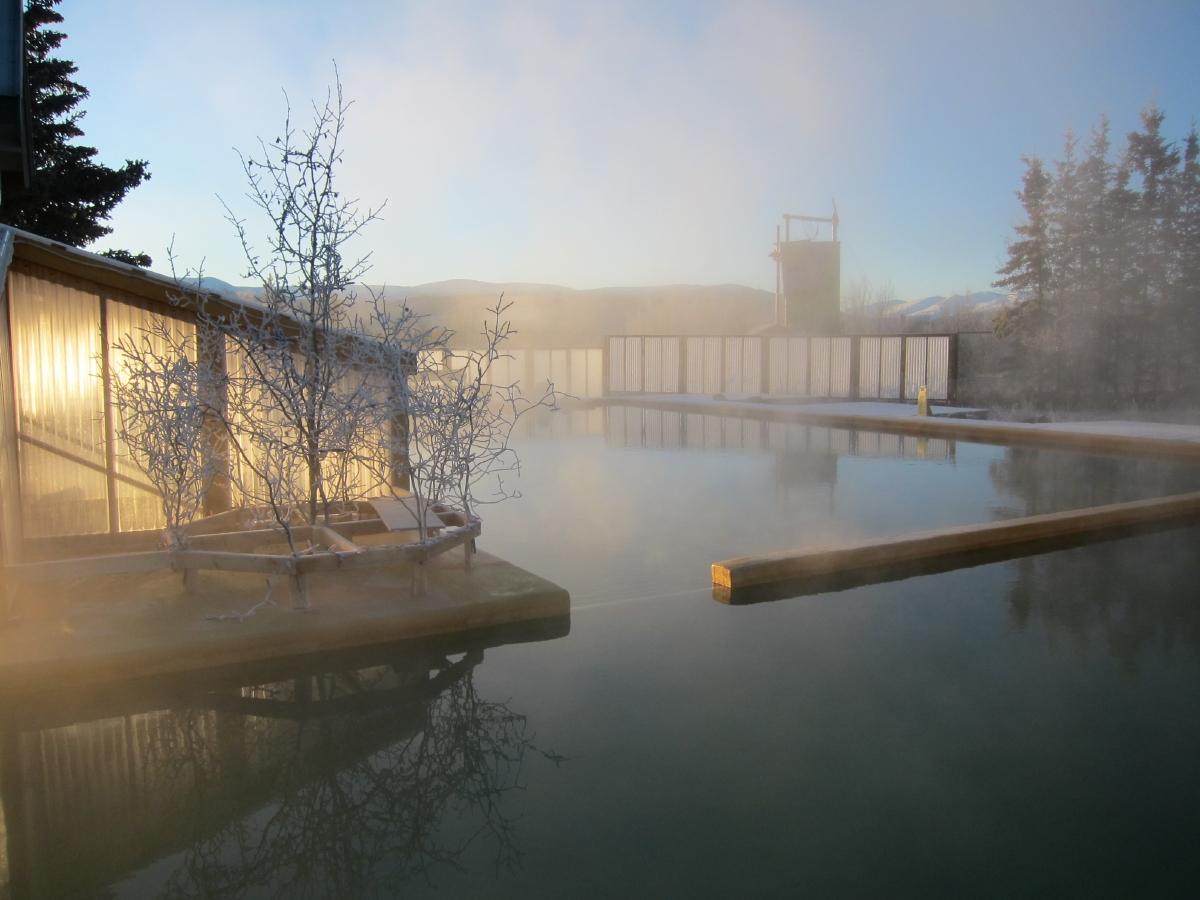 Takhini Hot Springs
Takhini Hot Springs
There's nothing like a nice soak in some steaming hot water to help you relax. The Takhini Hot Springs are a series of natural mineral hot pools only 18 miles from downtown Whitehorse. These pools were used for centuries by local First Nations, and became a commercial site all the way back in 1907. The water is a balmy 107 degrees Fahrenheit, meaning you can enjoy it every season of the year, no matter the outside temperature. Beyond the pools themselves, the Takhini Hot Springs sit on 200 acres of land that you can explore on foot or on cross country skis. So give your muscles a bit of a work out before relaxing them in the pools.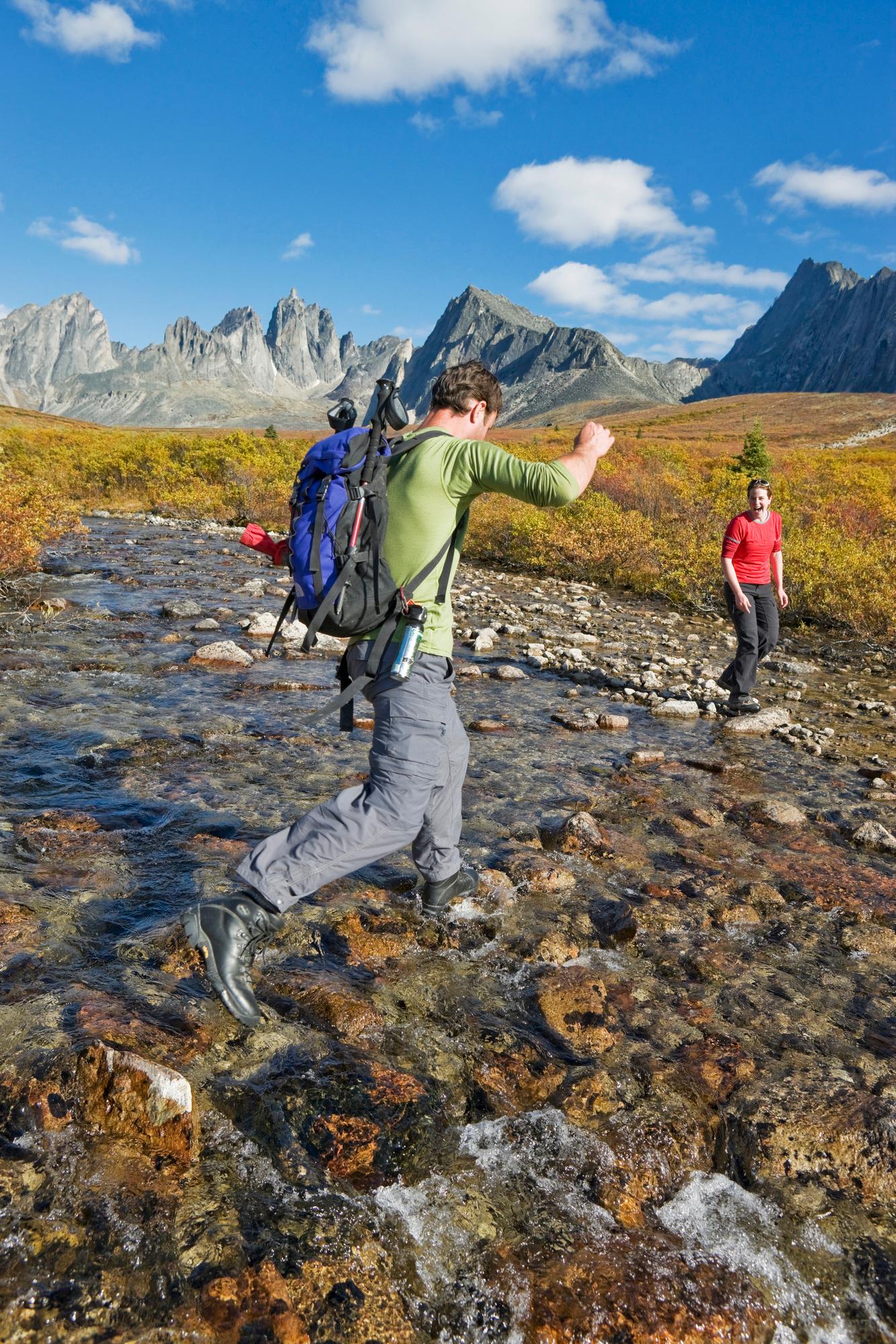 Tombstone Territorial Park - Credit: Government of Yukon/Fritz Mueller
Tombstone Territorial Park
The Tombstone Territorial Park might sound intimidating, but this park is rich in natural wonders and First Nations culture. Rugged peaks and permafrost characterize the remote landscape, but make no mistake: there's animal life everywhere in these 850 square miles. Whether you're camping, there on a day hike, or just out for a picnic, prepare to see caribou, moose, sheep, bears and even wolves. Located only 177 miles from the Arctic Circle, Tombstone Territorial Park is home to the Tr'ond?k Hw?ch'in, a First Nation whose history in the area traces back thousands of years. Everything from hunting blinds to stone tools and, yes, cemeteries, have been found at the over 70 protected First Nations ecological and archeological sites within the park. Keep your eyes peeled for signs of this history.