The top 10 attractions in Edmonton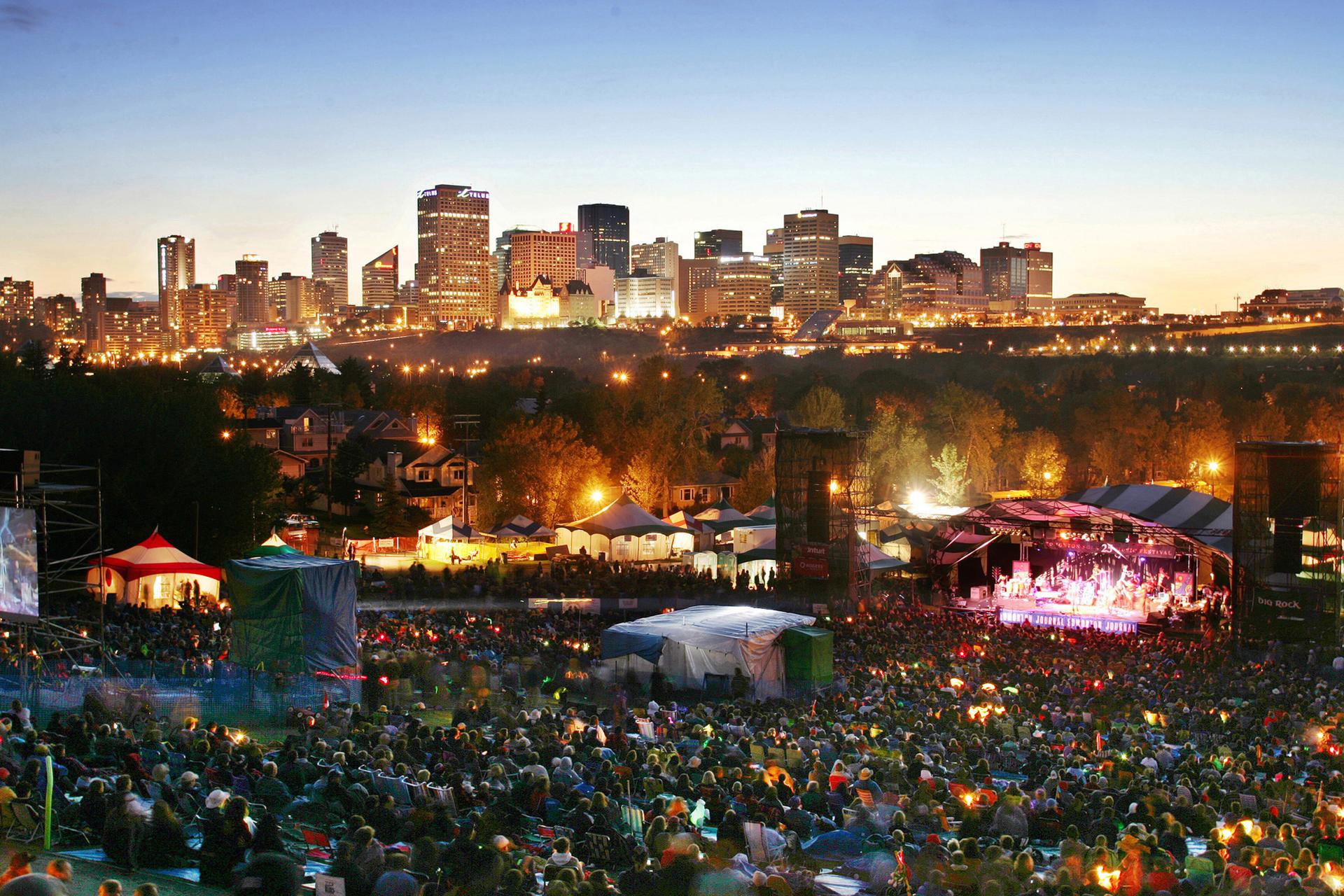 From the continent's first, biggest and wildest Fringe Theatre Festival to a shopping mall that spans over 48 city blocks, Edmontonians have never been afraid to do things a little differently. As Canada's youngest and fastest growing capital city, Edmonton is a hotbed of cultural diversity that embraces new ideas and experimentation. Here are the best ways to play, sightsee, tour, and relax on vacation in Alberta's Capital.
North Saskatchewan River Valley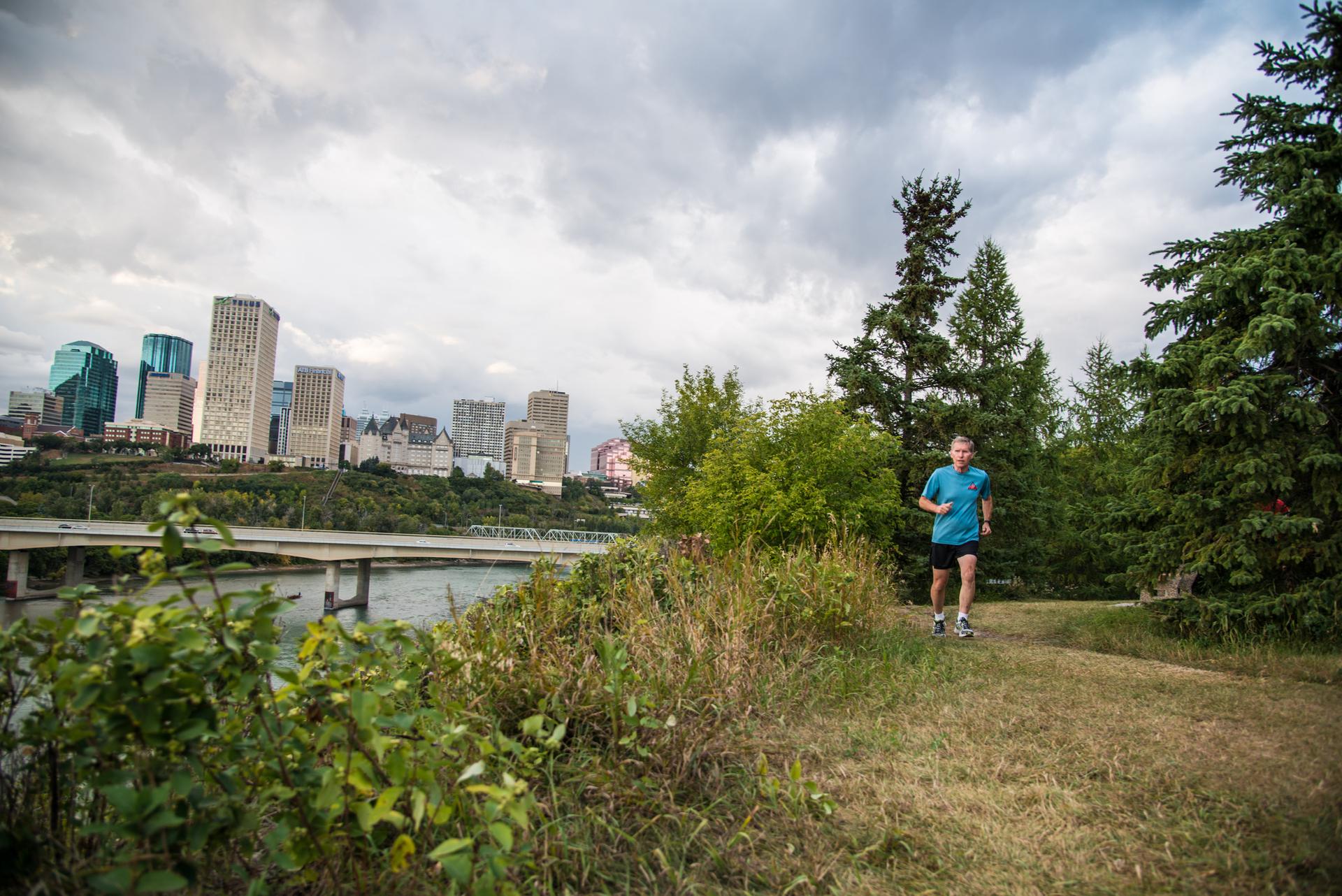 Cycling, walking, or paddling the huge River Valley is a must - credit: Edmonton Tourism
There's green space, and then there's the North Saskatchewan River Valley. This vast collection of scenic parks is 22 times bigger than New York City's Central Park. Over 150 kilometres of trails, pathways, golf courses, and tree-lined, manicured lawns connect 20 parks, where locals and visitors picnic, bike, run, kayak, canoe, stand-up paddleboard, take a paddle boat or Segway , and, in winter, snowshoe and ski (both cross-country and downhill).
World Waterpark, West Edmonton Mall - credit: Edmonton Tourism
Elk Island National Park - credit: Parks Canada/Gary Harrold
You'll want to spend time in Elk Island, just east of the city -- hike, snap pictures of wildlife, lay on the beach, and, come sundown, watch the Northern Lights. Canada's largest fully enclosed park is a refuge for moose, elk, lynx, black bears, gray wolves, 250 species of birds, and herds of plains bison imported from Montana and rescued from extinction. Get stuck in a bison traffic jam on purpose or  snowshoe and stargaze in the serene wilderness.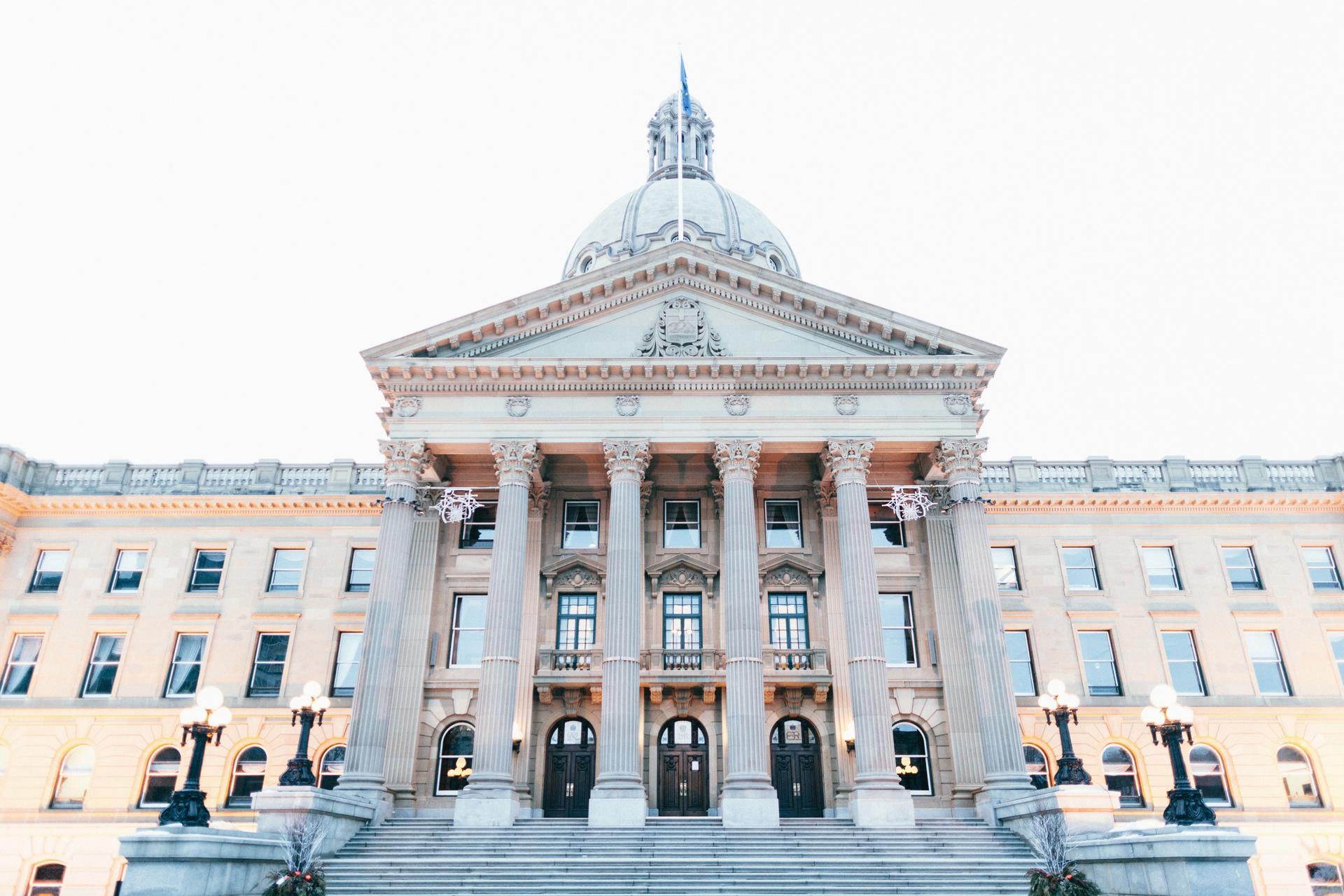 Alberta Legislature Credit: Chris Amat @christopheramat
Set atop the banks of the North Saskatchewan River, the Alberta Legislature is a marvel of marble pillars and carved oak. Discover the Legislature on a free guided tour, offered hourly. Ask about the Famous Five who fought for women's right to vote. Learn about the fascinating stories behind the portraits and magnificent art. Glance at the bejeweled gold and silver ceremonial Mace. And don't forget to listen for the phenomenon known as the "magic spot".
The Art Gallery of Alberta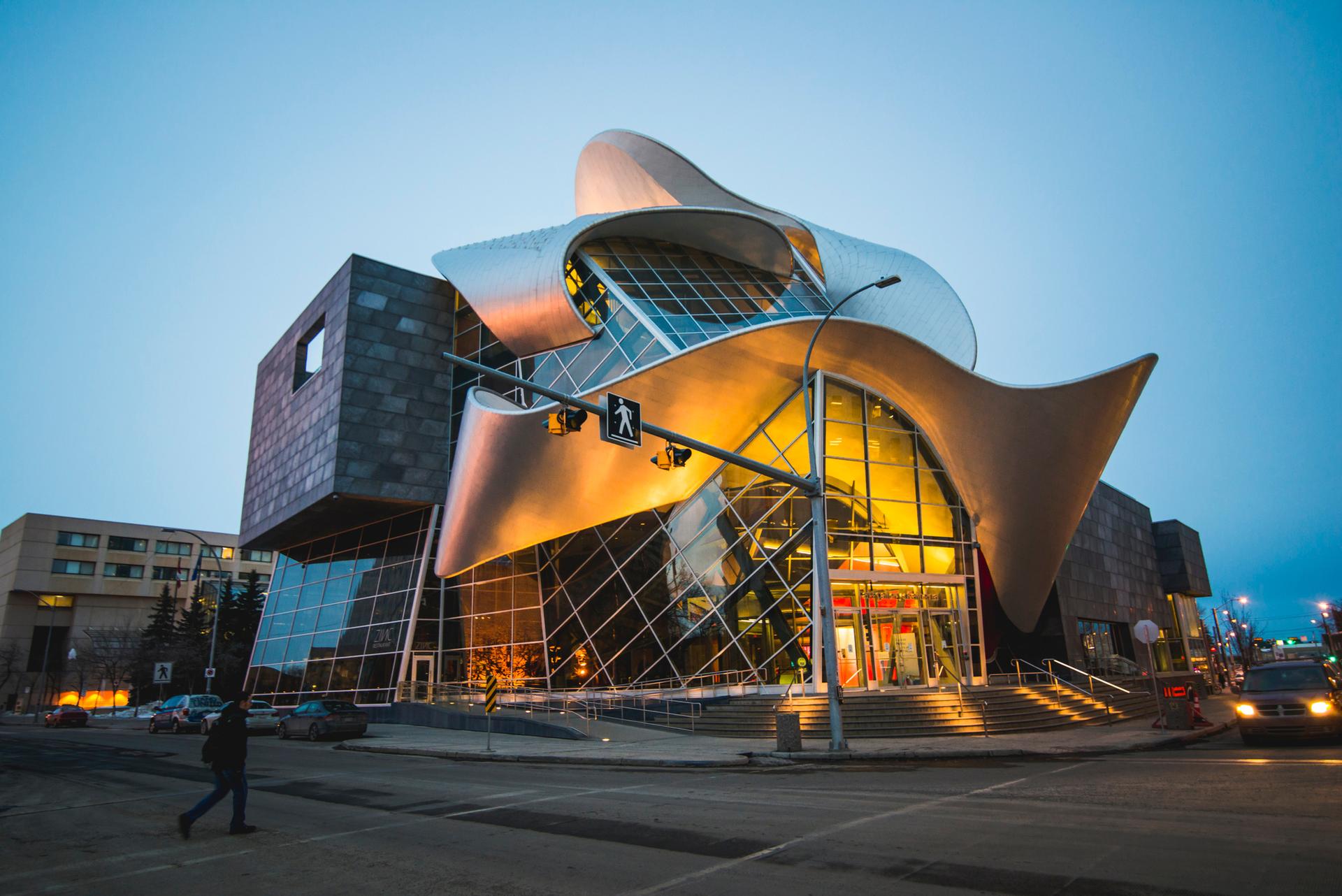 Art Gallery of Alberta - credit: Edmonton Tourism
A striking architectural landmark reminiscent of Bilbao's Guggenheim, downtown's Art Gallery of Alberta is one of the province's prominent cultural venues. The 6,000 paintings, sculptures, and installations on display at this premier venue include historical and contemporary, international and Canadian works.
Rogers Place and the Edmonton Oilers
Edmonton Oilers NHL Hockey Game - credit: Edmonton Tourism
With its stunning curvilinear architecture and an interior that'll make you think you just stepped onto the Starship Enterprise, Rogers Place is sure to make your jaw drop. Home to young phenom Connor McDavid and the Edmonton Oilers hockey team, the arena features state of the art technology including the largest high definition screen in the National Hockey League. Catch an Oilers game at Rogers Place during the regular season, which runs from October to April each year and some of the world's biggest music acts all year long.
Edmonton Folk Music Festival
University of Alberta Botanic Garden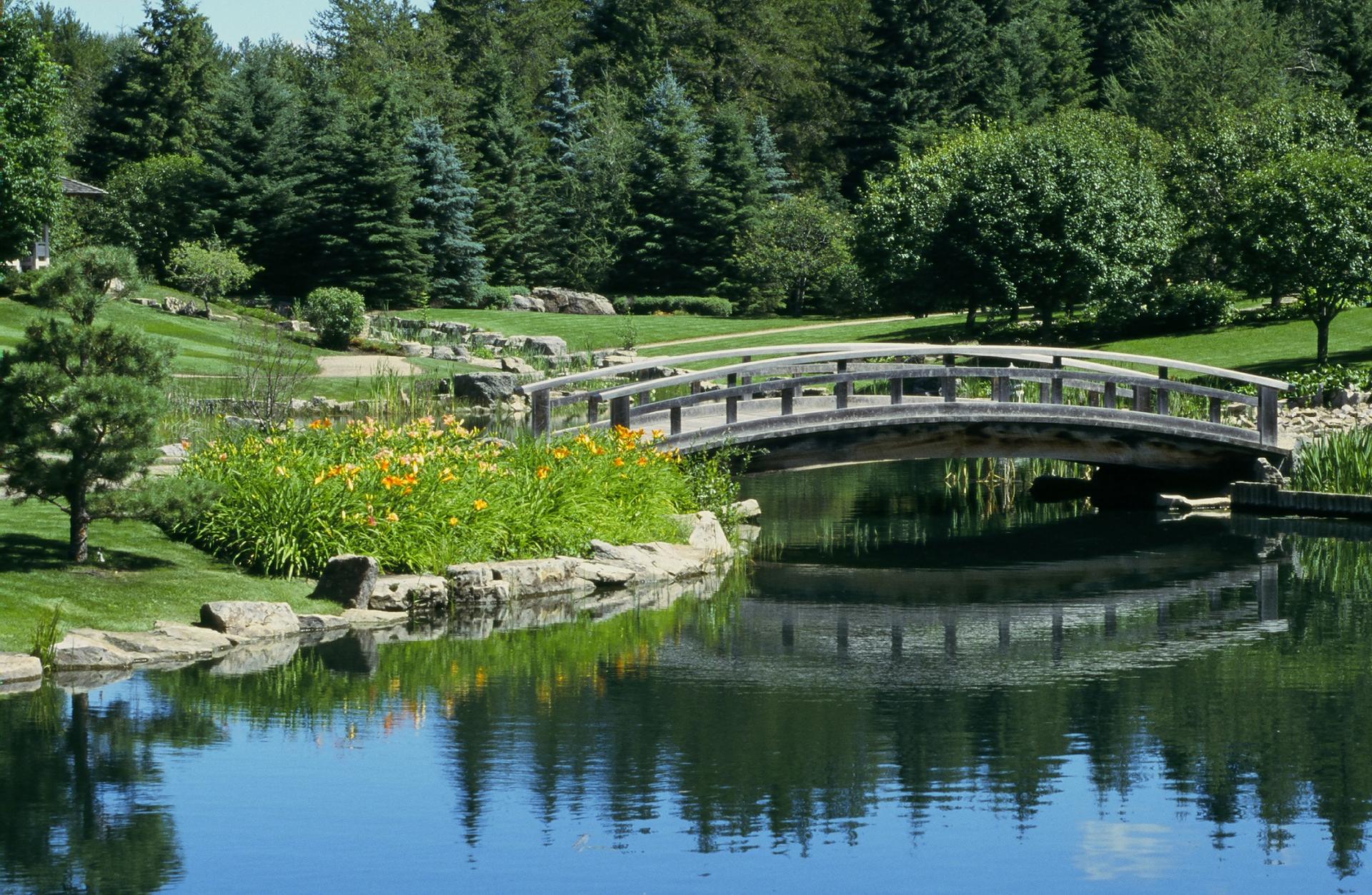 University of Alberta Botanic Garden - credit: Travel Alberta, Jennifer Rooyan
Be amazed by the wealth and diversity of nature at the stunning University of Alberta Botanic Gardens - a must-visit for lovers of flora, fauna and beautiful things. With 80 acres of display gardens (and 110 additional acres of natural areas and ecological preserves), there's tons to explore. Don't miss the new Aga Khan Garden--4.8 hectares of modern architectural beauty inspired by Moghul traditions, and designed for the Edmonton region's climate and topography.
Outdoor winter activities
City-wide snowball fight - Credit: Edmonton Tourism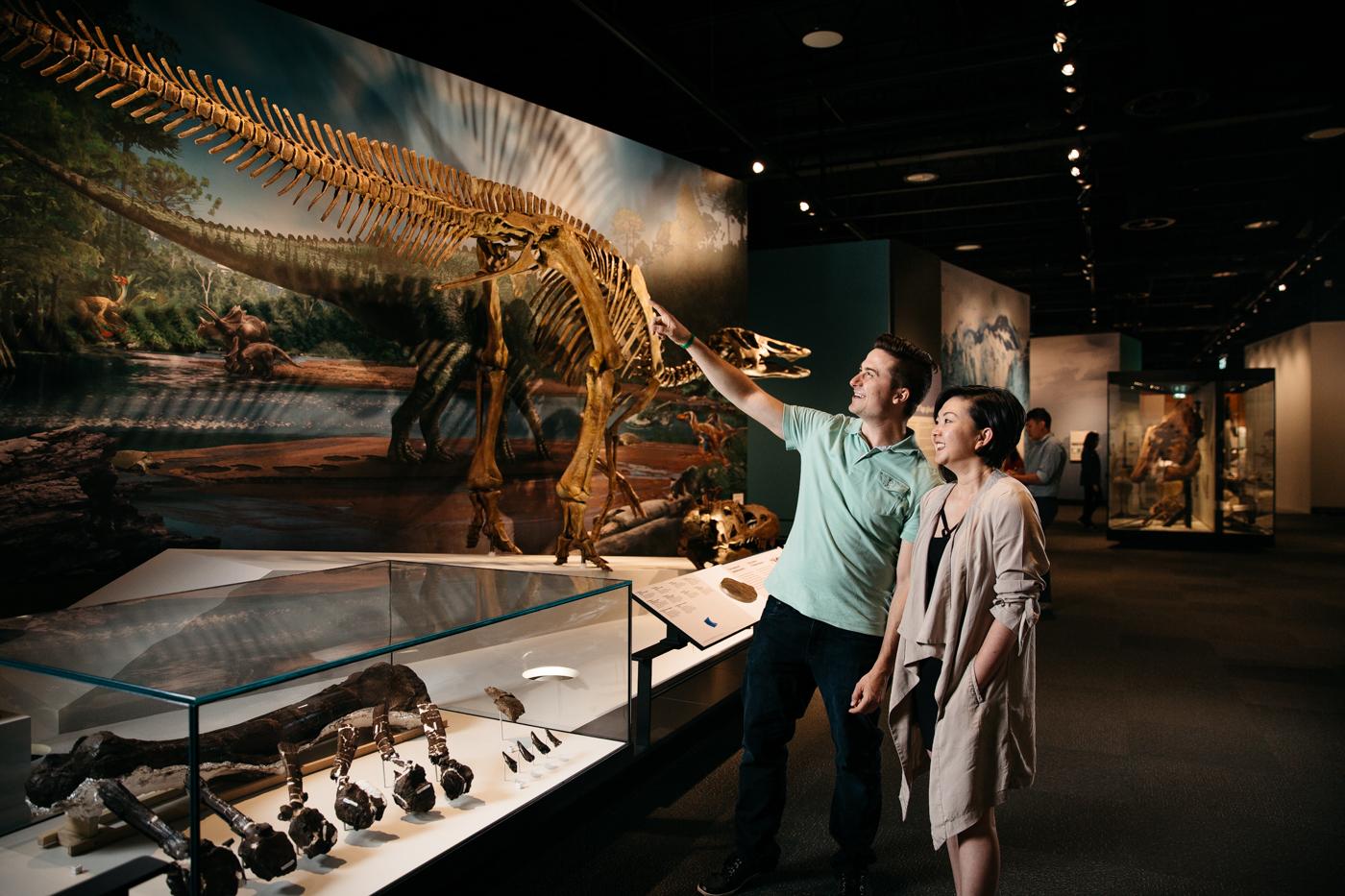 Credit: Royal Alberta Museum
You'll want to pack your comfy shoes to explore the Royal Alberta Museum (RAM) in downtown Edmonton's Arts District. As Western Canada's largest museum, the RAM boasts over 82,000 square feet of exhibition space and houses a large and wide-ranging collection of artifacts to foster wonder, inquiry and understanding about Alberta. Pull the curtain back on Alberta life and landscape in a remarkable journey from petroglyphs to prehistoric dinosaurs, and from 500 generations of First Peoples to new beginnings on the windswept prairies. Feed your curiosity here.
Fort Edmonton Park, credit - Edmonton Tourism
Please note: Currently closed for the Summer 2019 season for renovations.
History is fun at 1800s-era Fort Edmonton Park, where actors dressed in period costume barter for beads at the fur trading post and socialize at the train station. Learn about four time periods: the 1846 fort, 1885 community, 1905 railway boom, and 1920 commerce hay day. You'll see horse-drawn carriages, historic cars, and 75 structures, including many originals, at Canada's largest living history museum.
Ready to explore museums, go shopping, and ice skate? See you in Edmonton!
Ready to explore museums, go shopping, and ice skate? See you in Edmonton!