Roadside attractions and hidden gems in Saskatchewan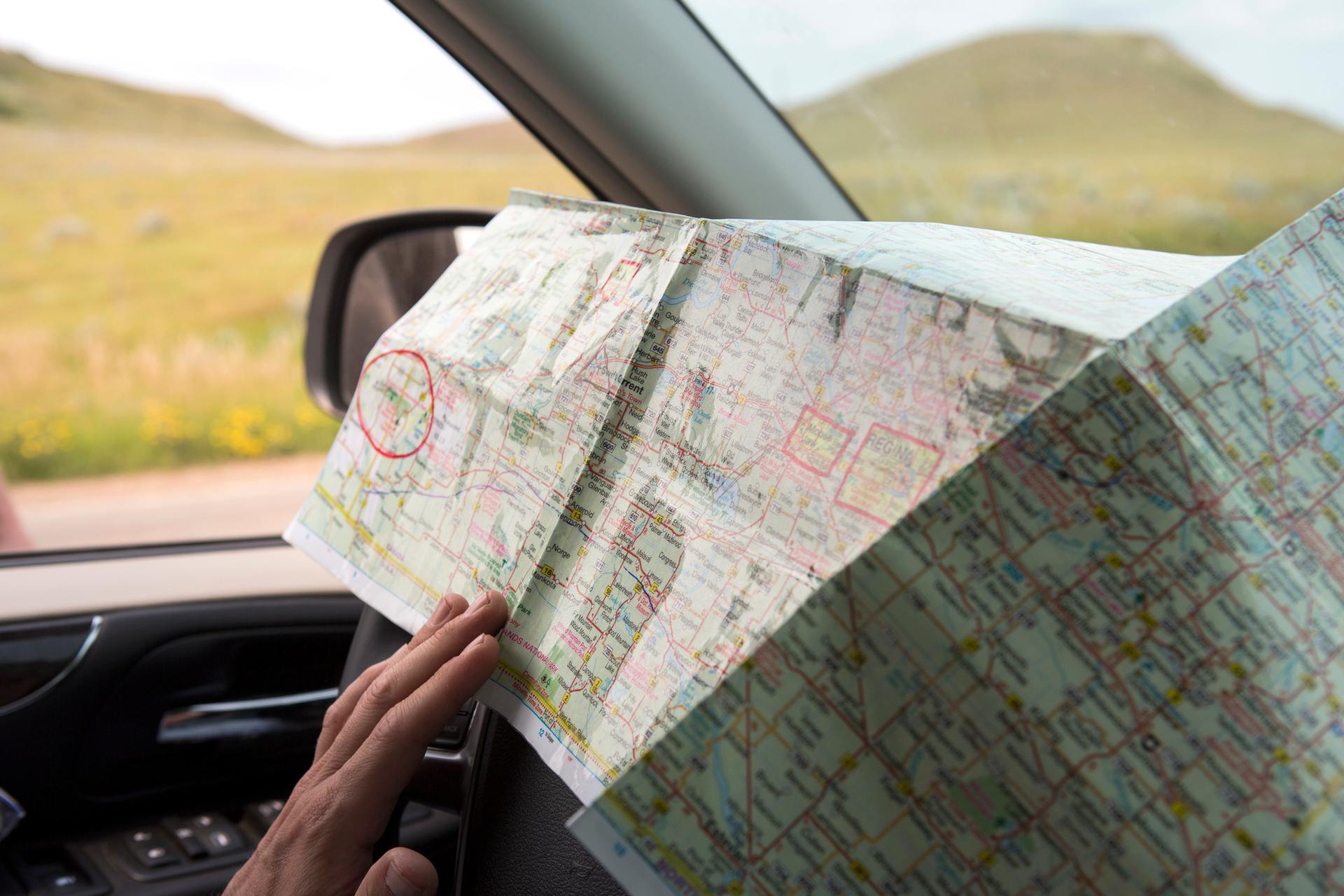 Go for a drive down the highways and back roads of central Saskatchewan. You'll find surprising sights, ancient archeology, and welcoming communities. It's time for a road trip.
The Crooked Bush
Just northwest of the town of Hafford in the Redberry Lake Biosphere Reserve, a boardwalk winds through a landscape of twisting and corkscrewing aspens. Is it the result of a genetic mutation? Did a lightning strike affect the soil? Is it the result of UFO landings? Scientists don't know for sure, although they've ruled out the UFO theory. Whatever the explanation, an exploratory stroll along the boardwalk will intrigue you.
Cochin Lighthouse
A landlocked prairie province is the last place you'd expect to find a lighthouse, but if you take a trip to Cochin, you'll see it with your own eyes. This working lighthouse was built in 1988 on Pirot Hill overlooking Jackfish and Murray lakes. Climb the 153 steps up the hill to visit the structure and you will be treated with an amazing view of the surrounding landscape and vast prairie skies, not to mention the lighthouse itself.
Ancient Echoes Petroglyphs
The Ancient Echoes Interpretive Centre, located near Herschel, is a treasure trove of paleontology, ecology and pre-contact Indigenous civilization. At Coal Ravine, you can explore an area that includes a buffalo rubbing stone, buffalo jump, buffalo processing area, and various stone circles. Three petroglyphs with ceremonial markings, available by guided tour only, are believed to have had religious significance and provide a window into ancient Indigenous culture.
The Macklin Bunnock
If you don't know what a bunnock is, take a trip to Macklin and check out the giant bunnock sculpture that doubles as a tourist information center. Confused? A bunnock is the ankle bone of a horse. If you're still confused, the town's residents will be happy to tell you about the game of bunnock and the World Championship Bunnock Challenge, which is held every year in Macklin and regularly draws more than 1,000 competitors of all ages.
Onion dome churches
East central Saskatchewan is affectionately referred to as the "perogy belt" after the history of Ukrainian settlement in the region. Ukrainian culture can be experienced not only in countless kitchens and diners, but in the many Ukrainian churches with their distinctive onion-shaped domes. Visit St. Mary's Ukrainian Church in Yorkton to see the beautiful religious paintings. Then hit the road and explore. The areas around Yorkton, Canora, and Melville holds some truly cool finds.
Your road trip isn't over yet. How about the statue of the Ukrainian girl in Canora? Or the World's Second Largest Honey Bee in Tisdale? Have you seen the GM truck perched up in the sky in Cudworth? Or the Great Wall of Saskatchewan near Smiley? Take a look around and you'll love the things you find.