Keep Yellowknife weird! 5 reasons to love to Old Town Ramble and Ride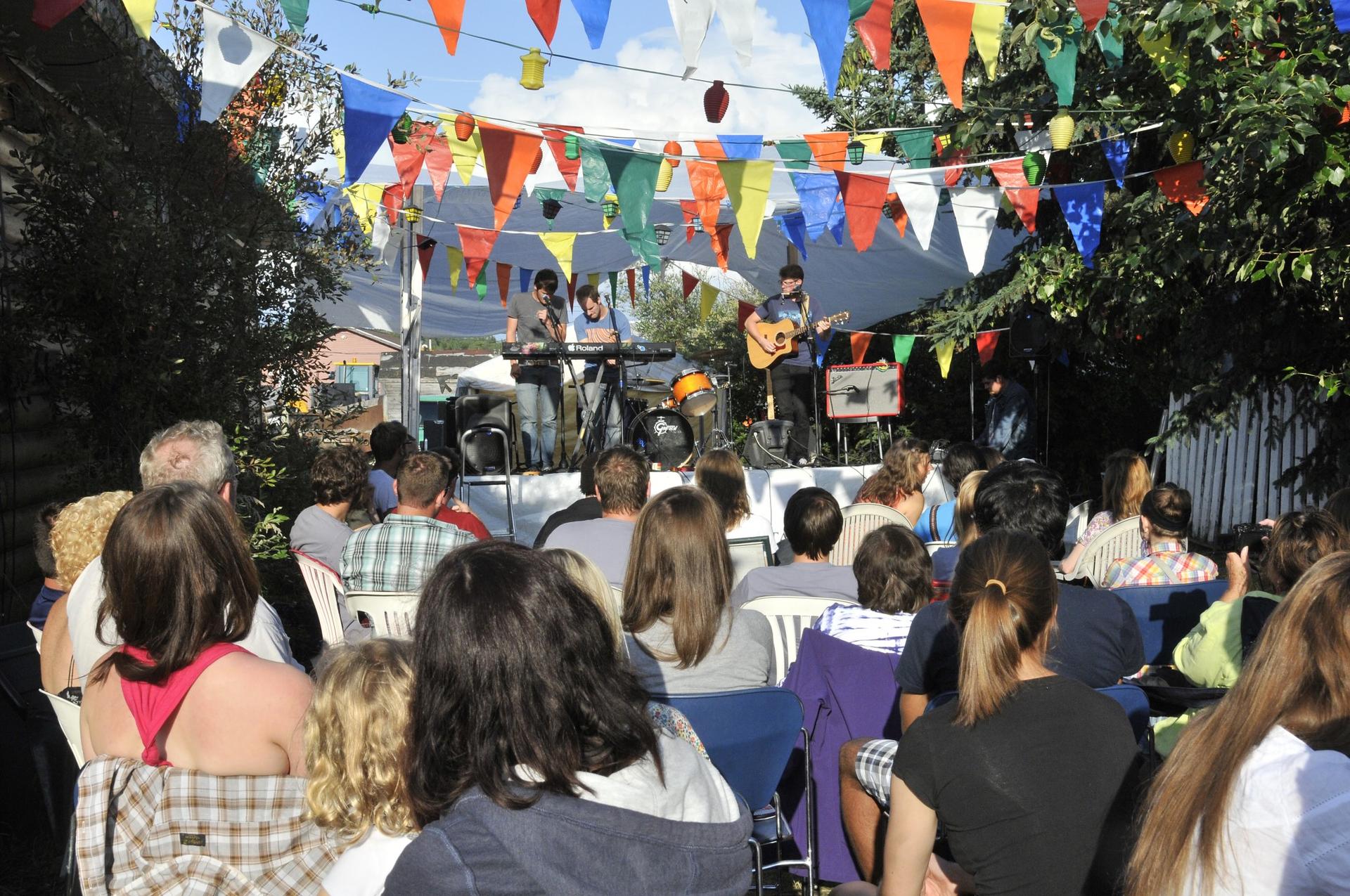 This post was originally published on the Spectacular Northwest Territories website.
With its cabins, mansions, houseboats, floatplanes, and stellar access to Great Slave Lake, Yellowknife's funky, historic Old Town is one of the most interesting neighborhoods in Canada.
The area throngs with visitors and locals all year 'round, but to experience it at its very most dynamic, hike or bike down the big hill for the annual Old Town Ramble & Ride, which takes place over the August long weekend (first weekend in August).
An "eco-friendly" three-day street fair, this offbeat festival showcases all that is weird and wonderful about Old Town. The neighborhood's winding, one-lane roads close to motorized traffic, the lake is a-splash with paddlers, the restaurants and craftshops are filled to the gills, and fun reigns supreme.
Here are the five best things about Old Town Ramble & Ride.
Arts and crafts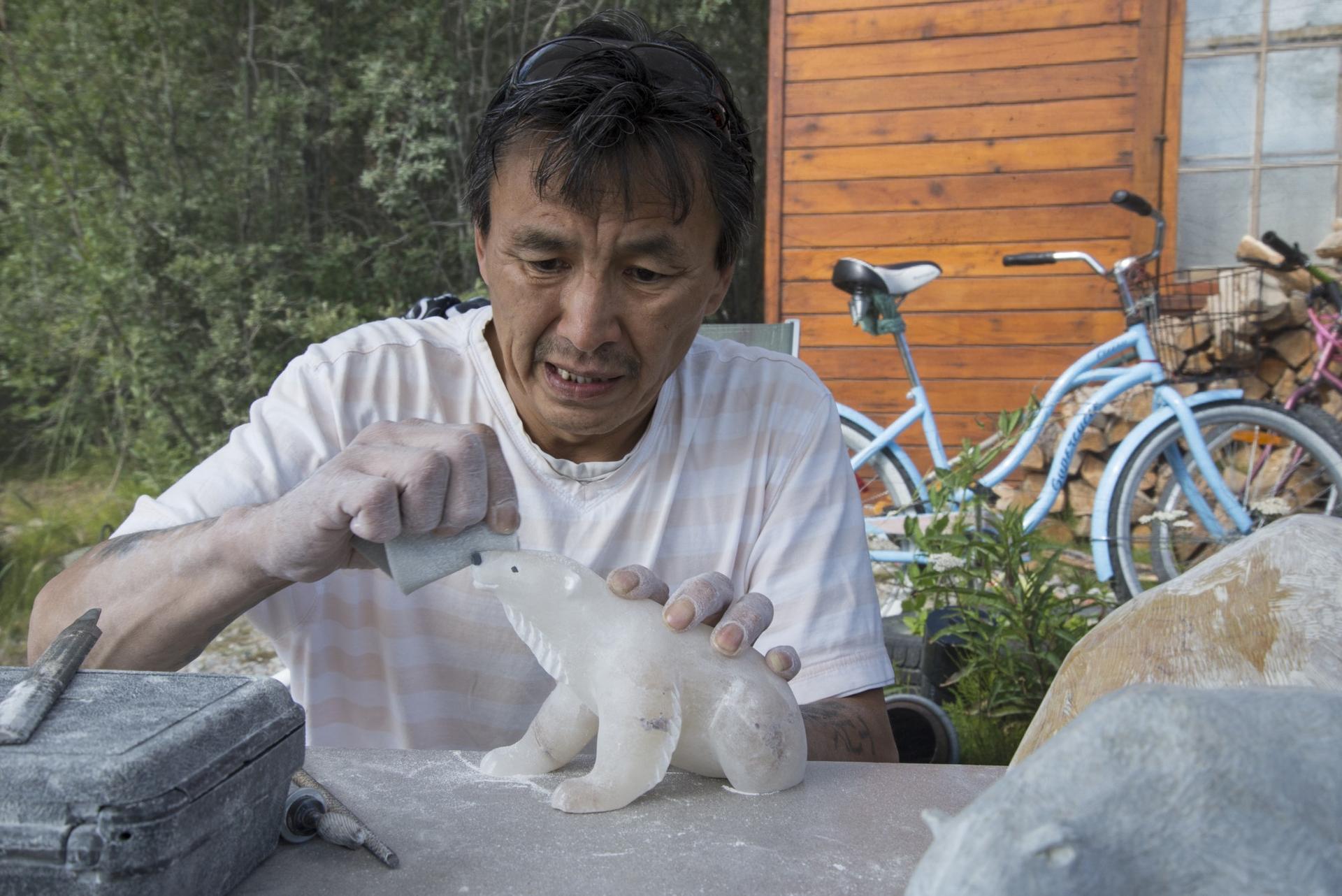 A carver at the Old Town Ramble and Ride - Credit: Spectacular Northwest Territories
While the slate of vendors changes every year, past Ramble & Rides have boasted kiosks selling everything from the beloved t-shirts of local printmaker Sarah Erasmus, to artisanal Northern cranberry jams and jellies, to chunks of the Acasta gneiss – the world's oldest rock, clocking in at four-billion years old, found about 185 miles north of Yellowknife. The wares of Northern artists – jewelry, paintings, moosehide garments, and so forth – are always a hit.
Music
Musician Angus Banksland - Credit: Spectacular Northwest Territories
Yellowknife's Old Town is home to a distinctive array of musical talents: everyone from folk-guitarist (and former territorial premier) Stephen Kakfwi, to the ethereal and sublime songstress Dana Sipos, to the banjo-picking dynamos who regularly turn the Woodyard Brewhouse into a bluegrass hoedown. The Ramble & Ride festival features several venues hosting live music, which echoes over the waterfront all day long and late into the midnight-sun-filled evening.   
Food
Old Town is home to the most famous eateries in the Northwest Territories, including the log-cabin Wildcat Caf? (a replica of which was long on display in Canada's Museum of Civilization), Bullock's Bistro (deemed to have the best fish-and-chips in Canada), the Woodyard Brewhouse & Eatery (Yellowknife's beloved micro-brewery) and the Dancing Moose Caf? (home to the city's best cinnamon buns). 
 
Add to these an explosion of street-food vendors, lemonade-stand operators, and fish-mongers, and there's no way you'll go home hungry from the Ramble & Ride. 
Walking tours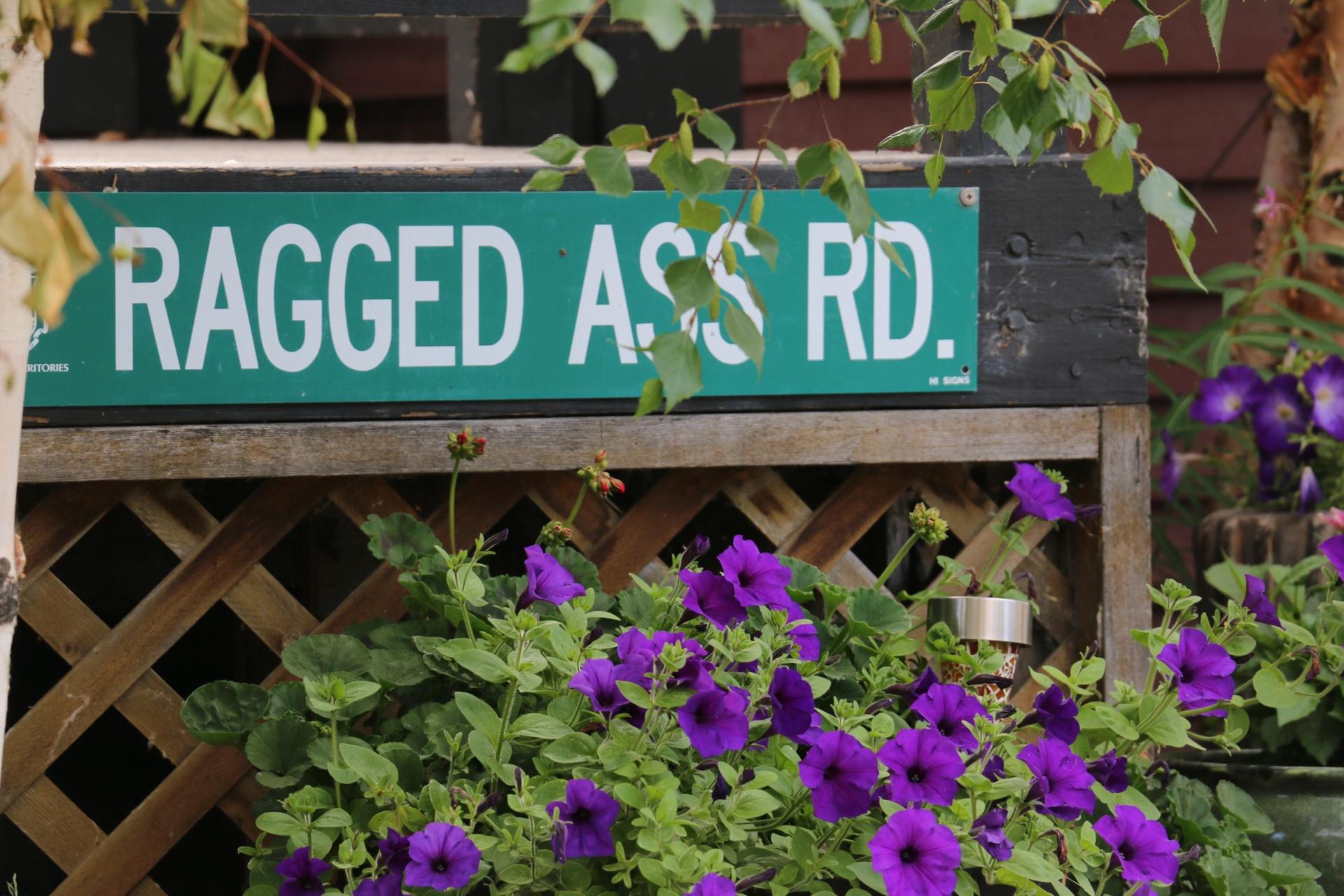 Old Town's notorious Ragged Ass Road - Credit: Spectacular Northwest Territories
Old Town is where Yellowknife got its start, and there's no better way to discover the rollicking frontier history of the place than by joining a walking tour during Ramble & Ride. You'll visit famous historic sites ranging from Bush Pilot's Monument (stellar views!) to Weaver and Devore's (the city's first, and still-operating, trading post) to notorious Ragged Ass Road (formerly home to "ladies of the night" and now part of the eclectic Woodyard District).
And best of all, miscellaneous
It wouldn't be Old Town if it wasn't wonderfully weird. Past features of Old Town Ramble & Ride have included a dog-washing station, bellydancing, hovercraft tours, Inuit qulliq (oil lamp) lighting demonstrations, horse-drawn carriage rides, puppet shows, dumpster-beautification projects, and "painting wooden fish."