Niagara's best spas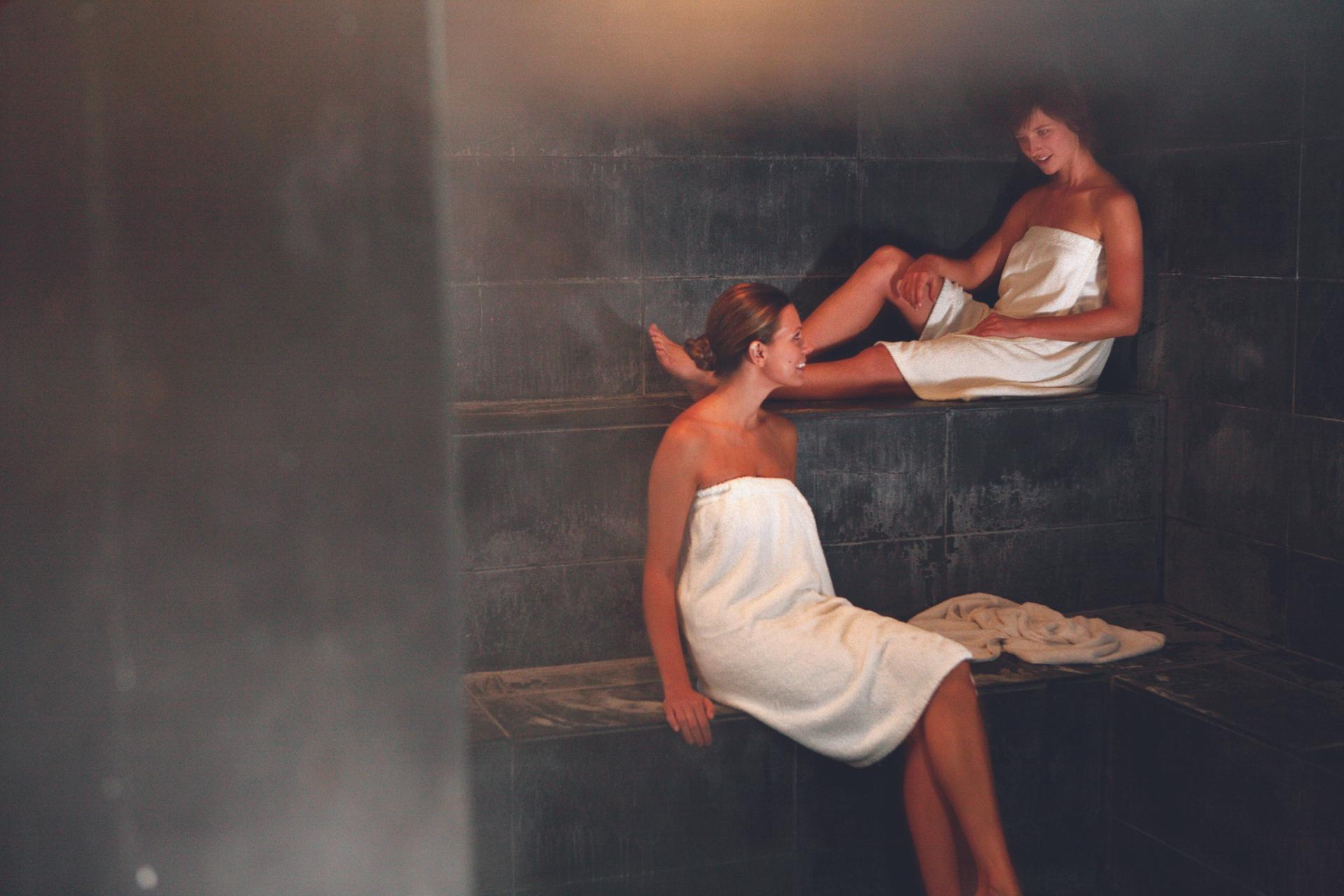 Just outside Toronto and near New York State, the farm-dotted greenbelt of Lake Ontario's south shore is a prime place for relaxing in the countryside. Not only is it a top Canadian wine producing region, but it's also home to some of Ontario's top spa and wellness sanctuaries -- from stylish palaces of pampering, to rustic outdoor havens of bliss devoted to the art of unwinding.
You've seen the falls and toured the wineries. Now it's time to relax and rejuvenate at Niagara's best spas.
100 Fountain Spa, Niagara-On-The-Lake
Sprawling and tranquil 100 Fountain Spa at the Pillar and Post Inn Spa and Conference Centre, includes a fireplace-lit lounge, sauna, 12 treatment rooms, a saltwater pool inside, a freshwater pool outside, and the region's only indoor/outdoor hot springs -- beautifully landscaped in stacked stone and greenery. The menu is just as large, with just about every kind of mani, pedi, massage, and body care treatment you can think of. Some unique options include vinotherapy, mineral makeup, and men's treatments. Bonus: There's organic snacks. Lots of elbow room, enforced quiet, and the soothing sounds of trickling water make it easy to see why this spot is a past Spas of America No. 1 in Canada. Check out seasonal packages and bring a group of friends for a getaway.
Christienne Fallsview Spa, Niagara
Take in the natural beauty of Niagara Falls while you soak in the infinity hydrotherapy tub at Christienne Fallsview Spa. As the name suggests, this glassed in, white-on-white, stone-and-wood oasis is perched above the fabled Canadian Horseshoe Falls. Since it's in the Sheraton on the Falls Hotel, you can stay and spa, too. Detox in the dry sauna, steam in the eucalyptus-infused steam room, try a cucumber-avocado facial, or savor the view in your plush robe over a Mint Melon Mojito Pedicure.
The Spa at White Oaks, Niagara-On-The-Lake
Modern and sophisticated with shimmering candles and a zen vibe, The Spa at White Oaks is one of Ontario's largest. There are 19 treatment rooms and  even more signature offerings -- massage, facials, body wraps and glows, skin fitness, aromatherapy -- at this five-star, 13-acre, 220-room resort and conference center. Another Spas of America winner, White Oaks also offers a 27-hole golf course and fine dining restaurant serving outstanding regional cuisine.
Spa on the Twenty, Jordan Village
Combine wine with R&R at Spa on the Twenty. In a 100-year-old Colonial-style brick house surrounded by a flower-filled garden with gazebo, the spa is next to Inn on the Twenty, a floral-and-antiques-style boutique B&B on quaint Jordan Village's main street. Just down the road is Cave Springs Cellars. Fittingly, the full-service spa's focus is vinotherapy (that's wine therapy!), as well as the classics like massages, facials, manis, and pedis. Because it's a destination in itself, the inn makes a perfect couple's getaway or girlfriends' weekend away. If you don't stay over, be sure to dine before you leave if you're into delectable, nutritious, farm-to-table fare.
Prince of Wales, Niagara-On-The-Lake
Get treated like royalty at the plush Secret Garden Spa, where the vibe is luxe opulence. A Spas of America top 20 in Canada, this place has a classy, cushy earth-tone lounge, elegant, antique- and sun-filled atrium pool area, and natural-product treatments. The spa is set in downtown's immaculately maintained Victorian, The Prince of Wales Hotel. And, it's in romantic, charming Niagara-On-The-Lake, a historical 19th century village with a handsome downtown and sophisticated dining scene to match.