Exploring Halifax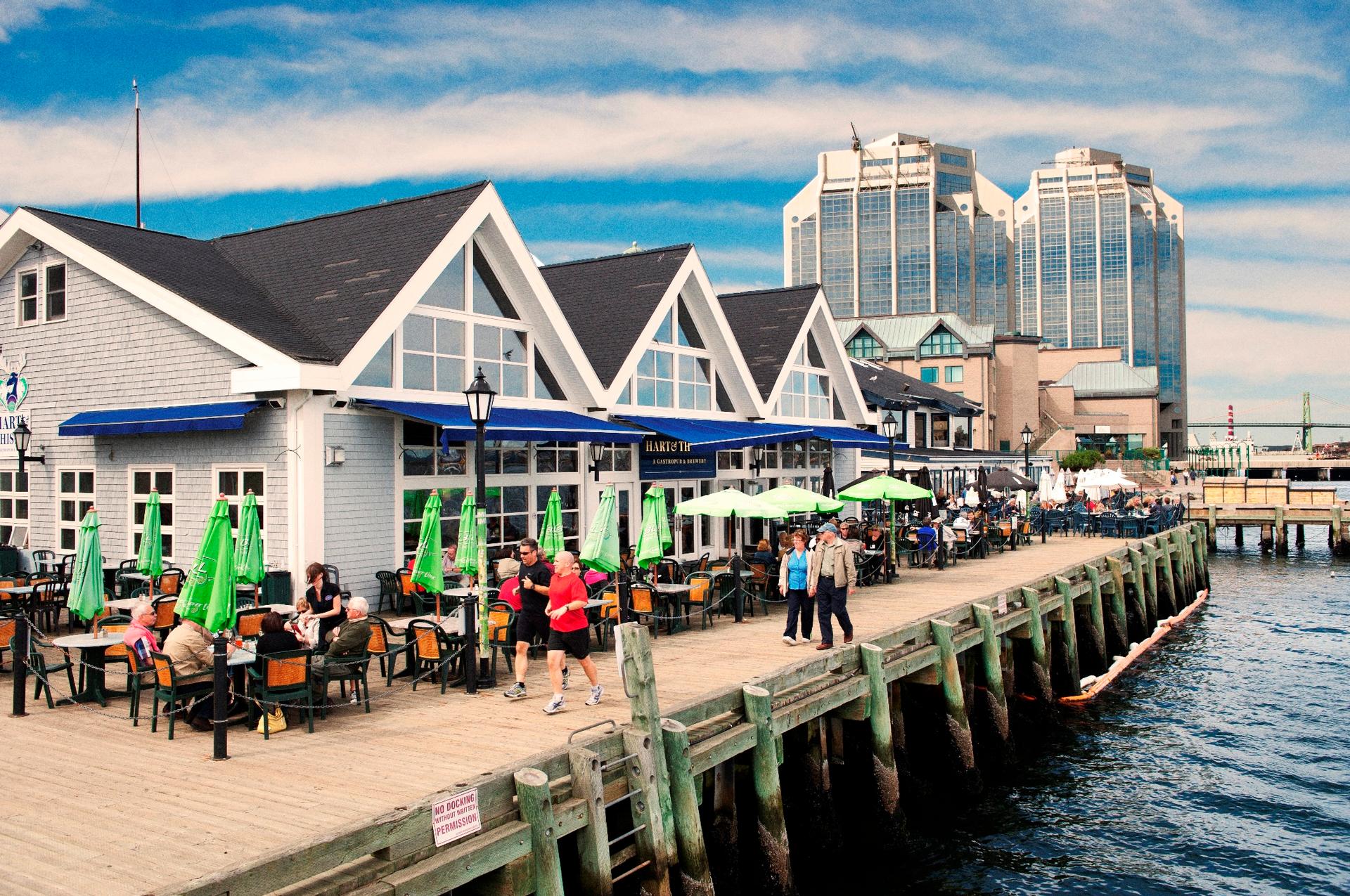 Let me start by saying this: people in Halifax know how to have a good time. A visit to Halifax will be filled with a lot of eating and drinking, probably a lot of laughing, and days spent enjoying the history and natural beauty of a waterfront capital.
We've put together a little guide to exploring Halifax, so you can make the most of your time in Nova Scotia's big city.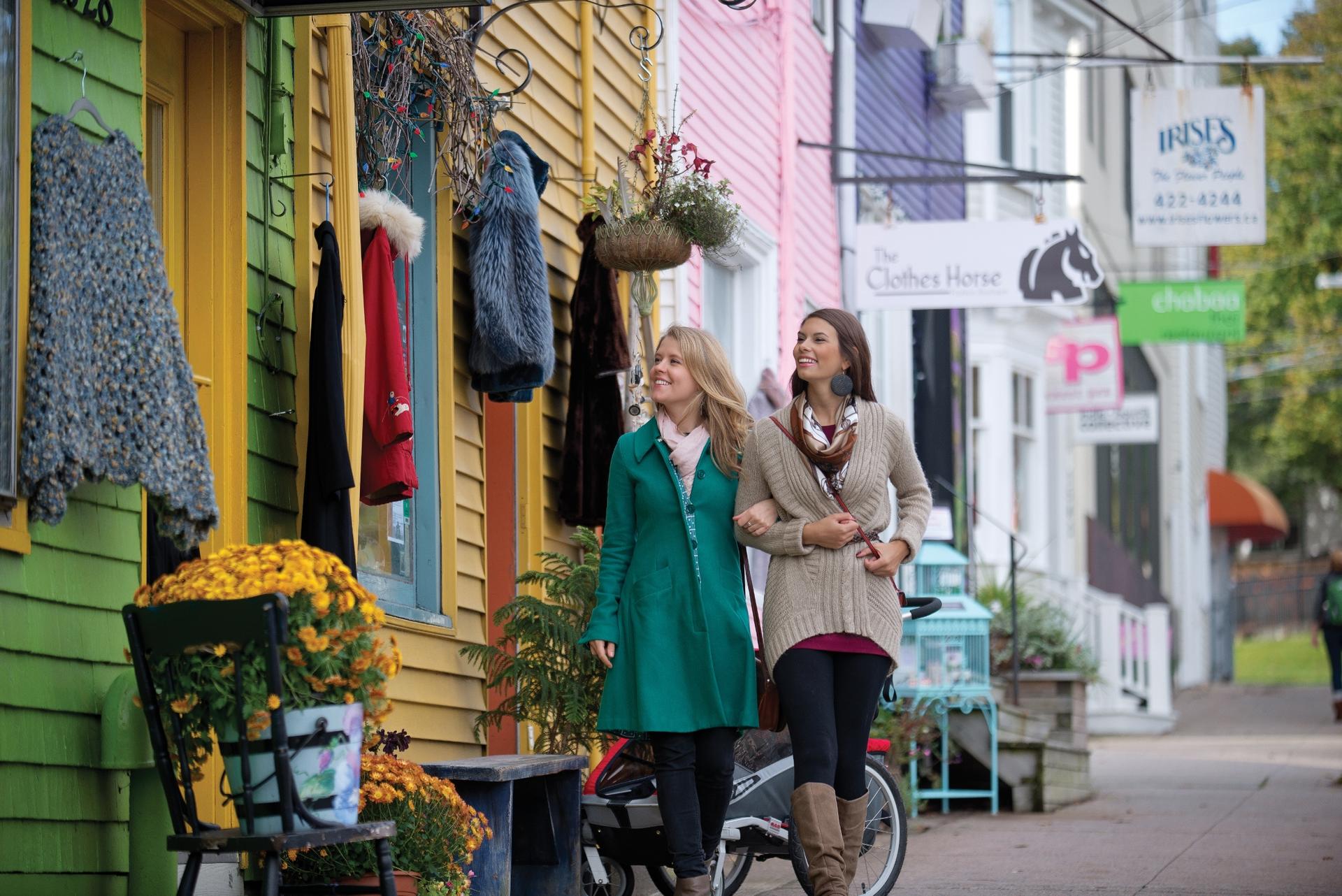 Halifax is a very walkable city - Credit: Nova Scotia Tourism/Scott Munn
Best explored on foot
Halifax is one of those cities where nothing ever feels out of walking distance. Pack a comfortable pair of runners and take to the streets on foot to really experience the city as the locals do.
First, head to the Halifax Waterfront Boardwalk, one of the world's longest downtown boardwalks. The two-mile stretch is home to lots of little shops and boutiques, and makes for a great day of shopping. It's also home to some of the best culinary and cultural experiences in Halifax, from the Maritime Museum of the Atlantic to the Alexander Keith's Brewery (we'll explore these in more detail below). Take in the street performers, grab something to eat and just have fun exploring the waterfront.
And while we're on the topic of street performers, you might want to try and time your visit for the Halifax International Busker Festival -- the largest outdoor festival in Canada. For six days every year, you can walk through the city streets alongside musicians, puppeteers, fire dancers and pavement artists. You might bump into the next Cirque du Soleil superstar or a world-record holder as you grab your morning coffee.
One final experience you're going to want to tackle on two legs is the Halifax Public Gardens' 16-acres of colorful trees, exotic floral displays, detailed statues and flowing fountains, dating back to the mid-19th century.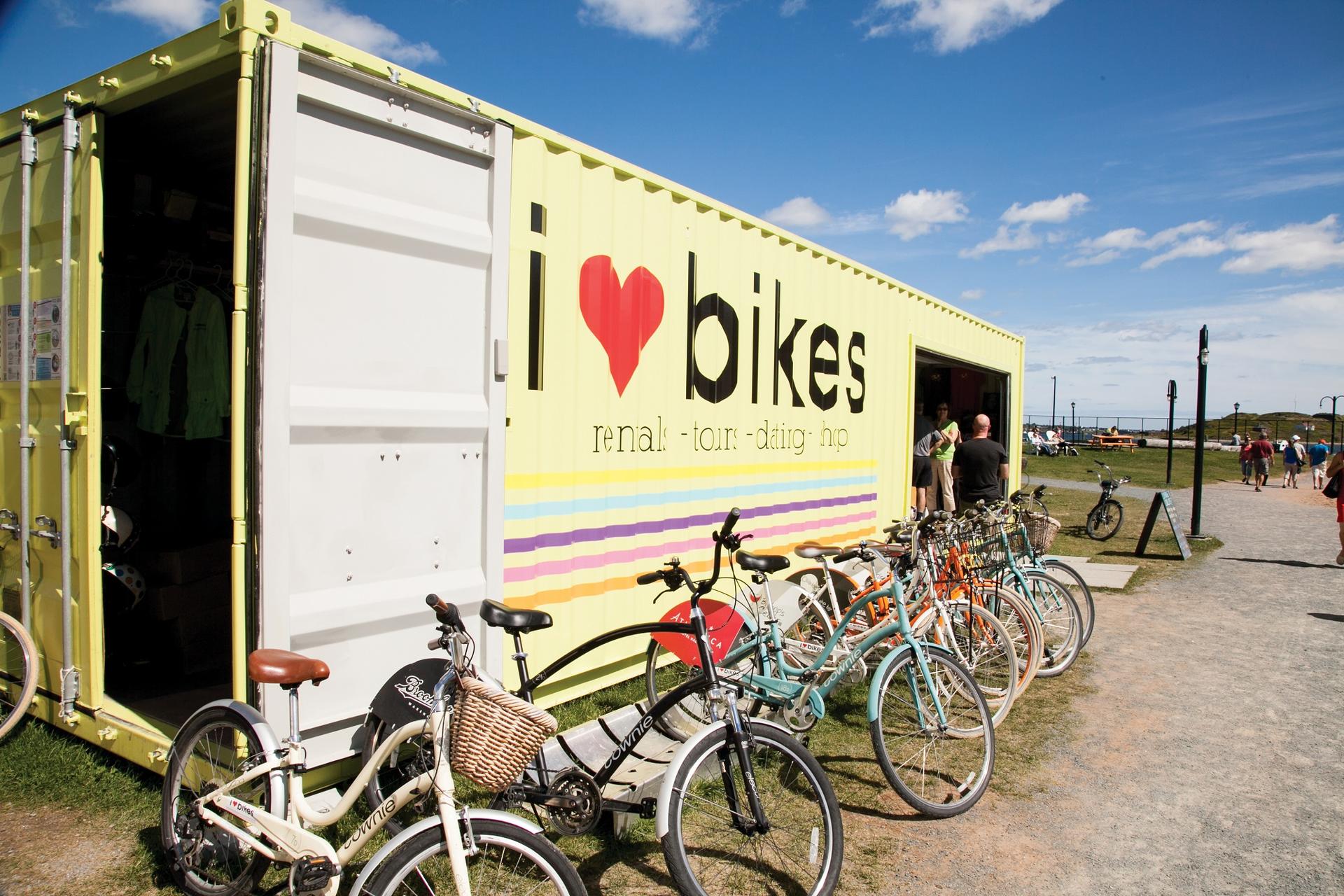 I Heart Bikes rentals - Credit: Tourism Nova Scotia
For those times that you're not in a walking mood, you're probably going to want to pay a visit to I Heart Bikes. Not only will they rent you a bike -- including a tandem or electric bike, if you're into that -- you can also join them on a two or four-hour bike tour of Halifax, as guides teach you about the city's history and culture.
Wine and dine
After a day spent walking around, you're probably going to be pretty hungry. Thankfully, you'll have no shortage of food options to choose from.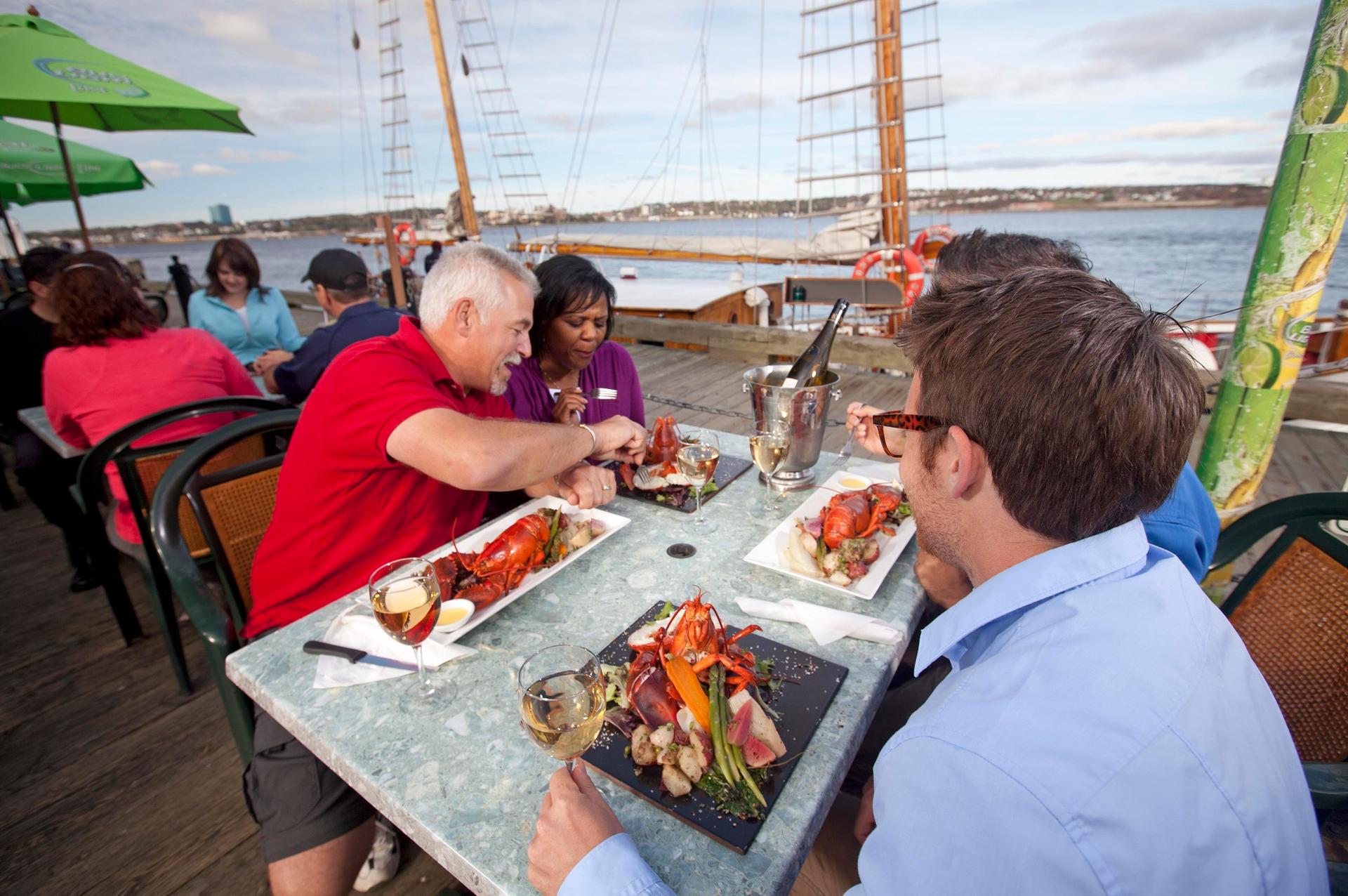 Waterfront dining - Credit: Tourism Nova Scotia
As a waterfront town, it isn't very hard to find high quality seafood in Halifax. You can grab some fresh fish and chips while walking the boardwalk, or head into a fine dining restaurant for a more refined take on the catch of the day. You can also take a local tasting tour to experience a wider variety of eats.
The Halifax Seaport Farmers' Market is another fantastic food option. Established in 1750, it's the longest continuously operating market in North America. At the market you can jump from stall to stall, enjoying the ready-made meals that span African to Lebanese, Indian to Italian, and of course, local Canadian cuisine. Or you can pick up the fresh meats and seafood, piles of produce, or locally-made cheeses and prepare your own meal fit for a king.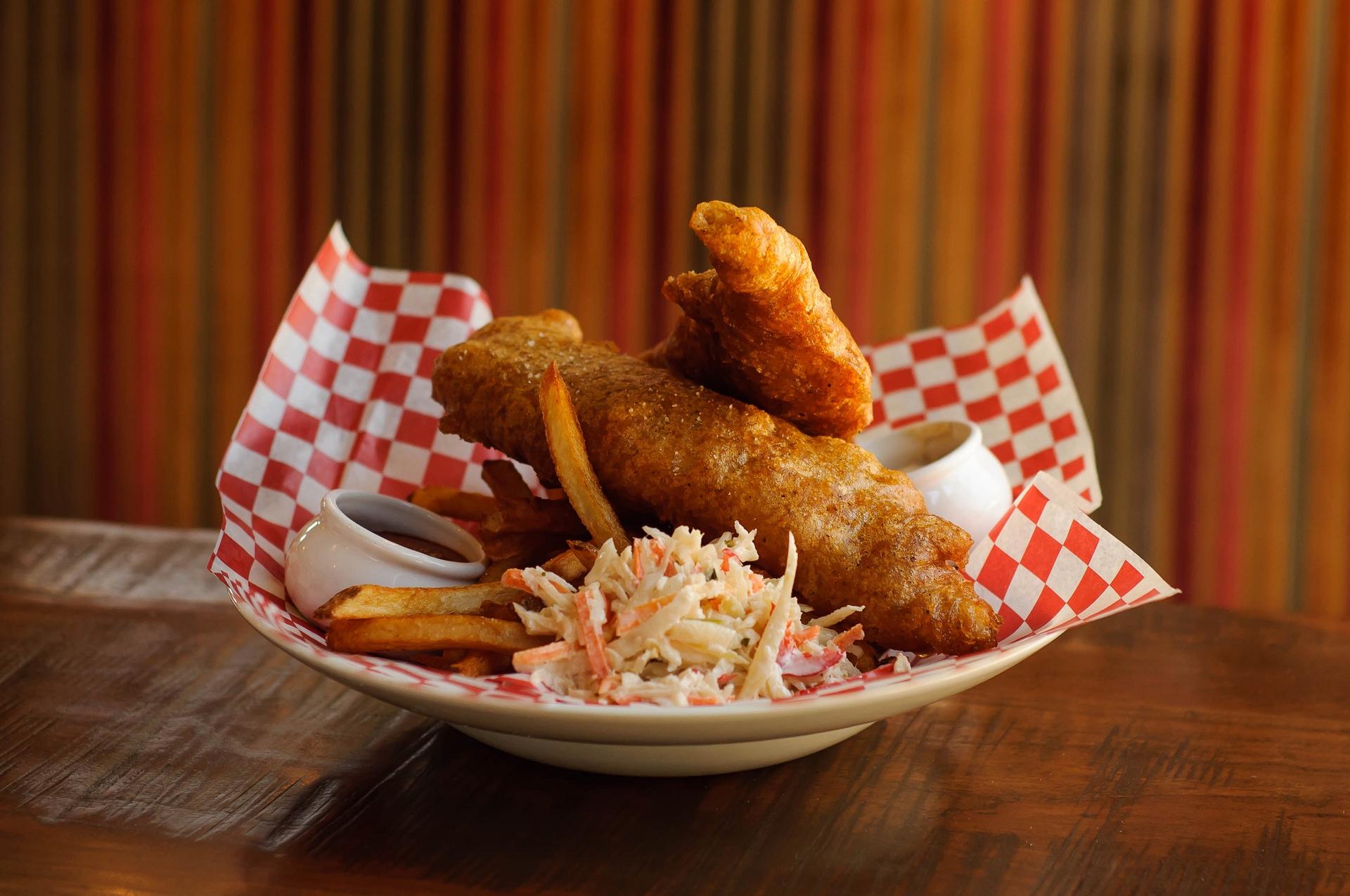 Red Beer Batter Fish & Chips with Bacon Tartar Sauce at Two Doors Down - Credit: Taste of Nova Scotia
In terms of restaurants, it's really tough to single out a few from the pack. The American-Italian cuisine at the Bicycle Thief turned heads as one of Maclean's 50 best restaurants in Canada. A fresh spin on local ingredients earned both Morris East and 2 Doors Down a spot on the Food Network's 'You Gotta Eat Here!' In general, you may just want to explore downtown and see if any smells draw you to one door over another.
If you're after a drink, Halifax has one of the largest ratios of bars and clubs per capita in Canada. There are a ton of pubs with live music and a popular craft brewery scene, featuring breweries with awesome names like Propeller, Garrison and Granite.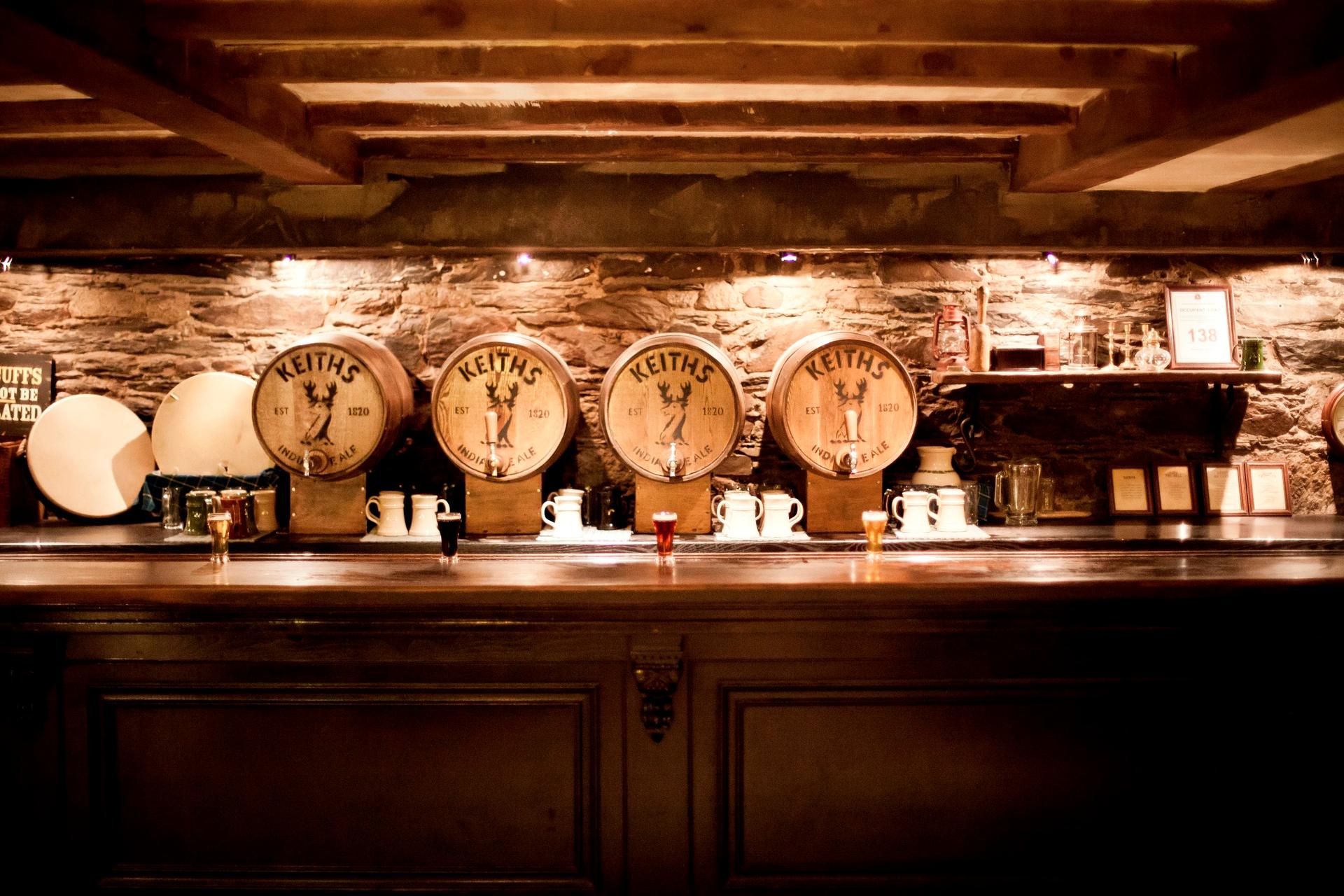 Alexander Keith's Brewery
Or, you can embark on a classic Nova Scotia experience and pay a visit to the Alexander Keith's Brewery. Built in 1820 by Mr. Keith himself, a legendary brew master and three-time Halifax mayor, the brewery is an essential stop for any beer lover. Take a tour, peek into the Keiths' home and learn how hops are turned into this popular Canadian brew. Finish up at the Stag's Head Tavern, Mr. Keith's private Victorian tavern, and play bar games while sampling a handful of Alexander Keith's beers.
Rich in history
If you can make time in between all the restaurants, pubs and breweries, Halifax has an extremely rich history that has been preserved for people to enjoy.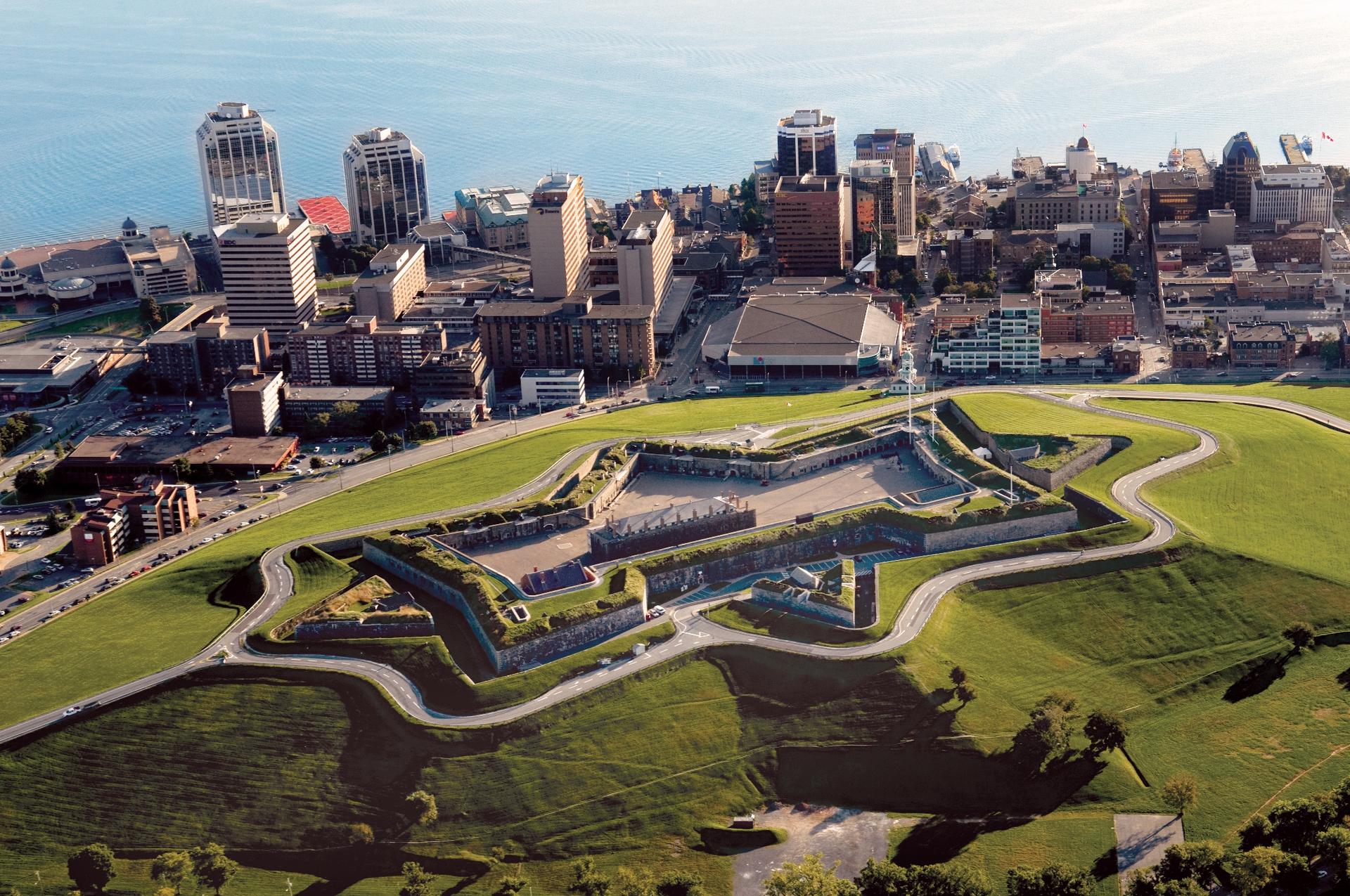 Halifax Citadel - Credit: Nova Scotia Tourism/Scott Munn
One of the best examples of this is the Halifax Citadel National Historic Site of Canada. The Citadel allows you to experience military life in the 19th century. Watch the changing of the sentry guard, listen for the Noon Gun or don a full battlefield costume on the fields where clashes took place. As a 'Soldier for a Day' you'll fire their rifles, eat their food and live their life, if only for a few hours.
Nova Scotia's military history is strongly related to its maritime history, which is put on display at the Maritime Museum of the Atlantic. You'll find small crafts and sailboats, discover war convoys and cruise ships, explore Halifax's link to the Titanic, and learn about the 1917 Halifax Explosion that would shape the future of the city.
A final must-visit piece of Halifax's history is the Canadian Museum of Immigration at Pier 21. A million people passed through Pier 21 on their way in or out of Canada, and a fifth of the country has some family connection to this National Historic Site. Search ship rosters in the Immigration Database, see the mix of hope and fear in the eyes in photos of refugees and soldiers leaving for war or coming home, and learn how a nation of immigrants came to be.
For more information on Halifax, visit the Nova Scotia Tourism website.
For more information on Halifax, visit the Nova Scotia Tourism website.