Experience the northern lights and midnight sun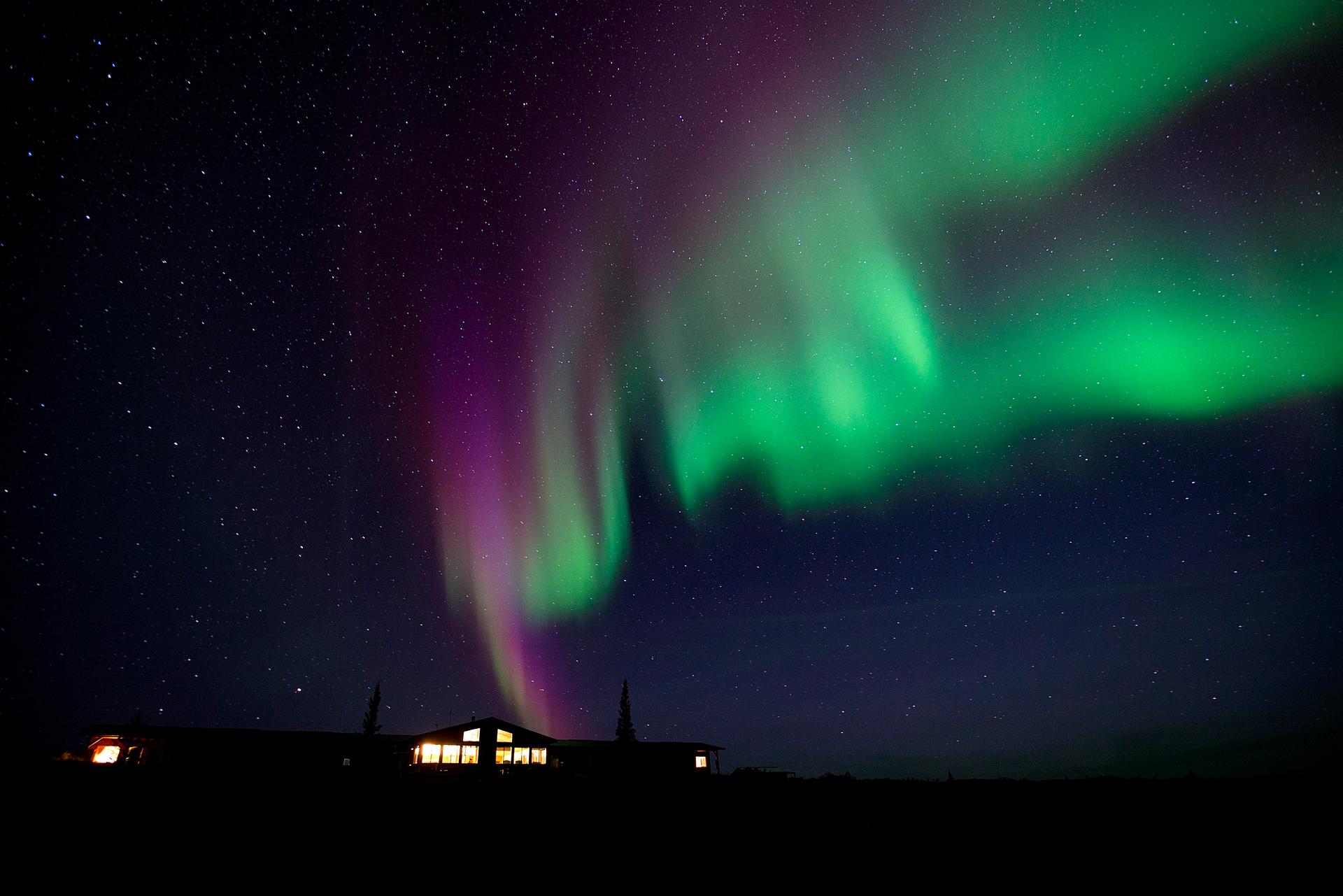 Have you ever wanted to see colored ribbons dancing across the night sky? Do you like the idea of lying down in the snow, and taking in nature's incredible light show right above your head? No description of the Northern Lights could truly do them justice. Thankfully, you can go see them for yourself, in Nunavut.
Due to how far north it is located, much of Nunavut experiences extremely short days between October and February — receiving, at times, only about four hours of daylight. While this might be bad news if you're afraid of the dark, it's great news for those wishing to see the Aurora Borealis in action.
Known as "aqsarniit" in the local Inuktitut language, the Northern Lights, and their dancing red, blue and green streaks, can be seen throughout the territory during the fall and winter months, with almost no light pollution to contend with. On some nights, your hotel window in capital city Iqaluit might turn into your TV screen, as you enjoy the fireworks playing out overhead.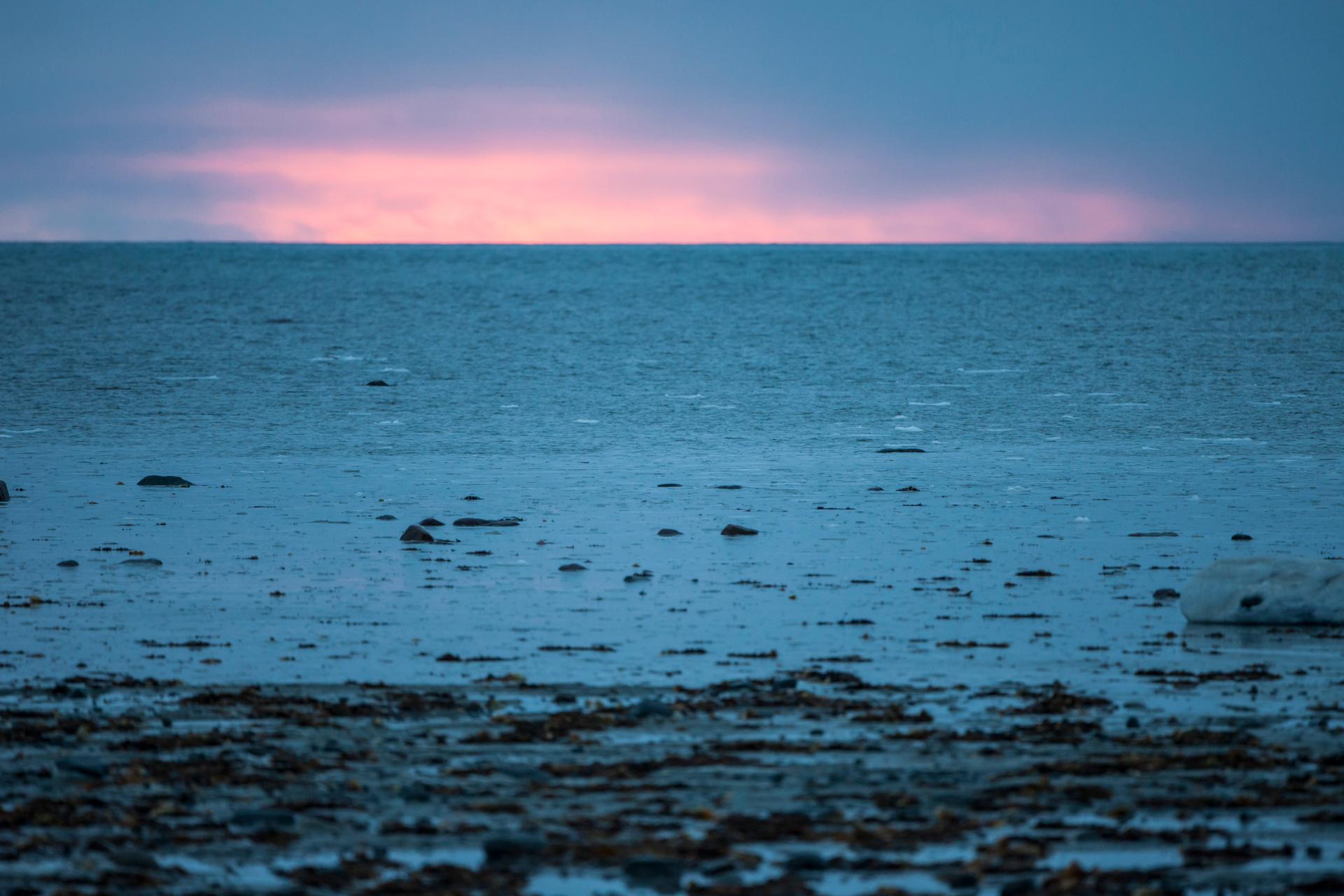 The midnight sun on the Hudson Bay
In Nunavut, the Midnight Sun is the yin to the yang that is the Aurora. During summer months, the days seem to stretch on forever. The summer solstice is marked by as much as 21 hours of continuous sunlight in the capital city Iqaluit, and nearly a full day of sun in more northern communities.
What do you do with all of this sun? You head outdoors and enjoy it, of course.
You can go fishing, wildlife viewing, hiking and exploring national parks, all when you would normally be sleeping. Heck, you can even run a midnight marathon! That's a story that you can tell the grandkids one day.