7 scenic drives through BC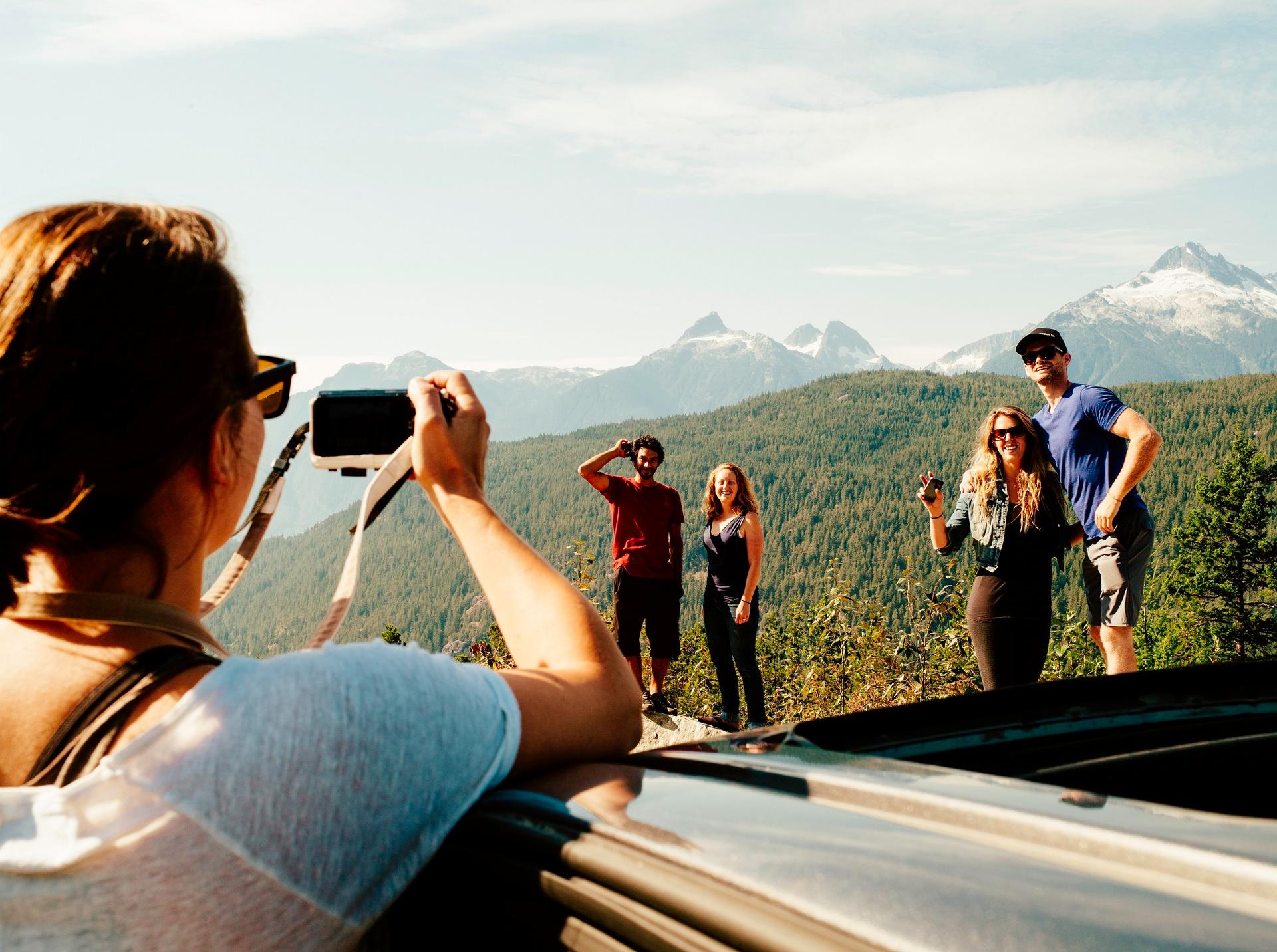 British Columbia is big and beautiful. Every corner of the province has some outstanding piece of nature, gorgeous panoramic view, or unique cultural experience that makes it worth visiting. But why stop at one?
There are a multitude of scenic drives around BC that will bring you from amazing stop to amazing stop. Whether you want to hit the road for a few weeks with friends, or need to shove as much scenery as possible into a few days, here are seven routes that show off the best of BC.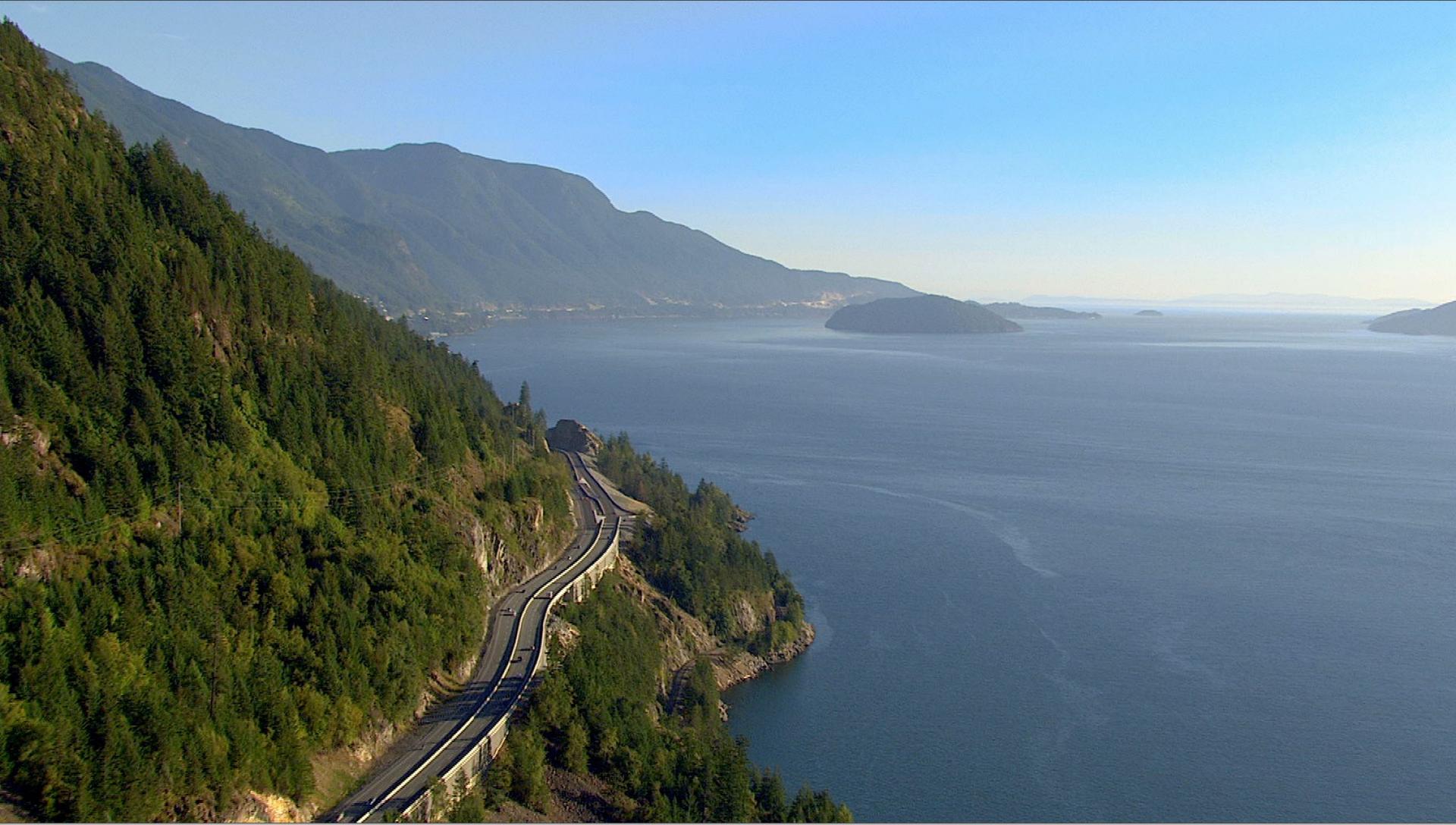 The Sea-to-Sky Highway - Credit: Destination BC
1.  The Sea-to-Sky Highway
That old saying that it isn't about the destination but the journey, that starts to make sense as you drive the Sea-to-Sky Highway. This stretch of winding road between Vancouver and Whistler really earns its name. With the blue waters on one side, cliff sides on the other, and nothing but blue skies ahead of you, you really feel like you've left civilization in your rearview mirror. The Sea-to-Sky will blow you away by way of spectacular waterfalls, rivers, canyons, and mountains, as well as several towns along the route. Keep your eyes peeled for the handy roadside 'Tourist Attraction' signs. The route is also rich with First Nations history with seven Cultural Journey interpretive kiosks along the journey - each designed in the shape of cedar-bark hats, where you can engage with the mystery with First Nations oral history, supernatural beings and place names.
Starting point: Vancouver
Length: 82 miles
Time: < 1 day
Essential stops: Britannia Beach, Shannon Falls Provincial Park, the Sea to Sky Gondola, the Stawamus Chief, the 'Peak 2 Peak' Gondola. Read more about the Sea-to-Sky route.
2. The Pacific Marine Circle Route
A good choice for time-pressed foodies, the Pacific Marine Circle Route packs in surf-tossed beaches, old-growth forest, BC's second-largest wine country, some of Canada's best restaurants and all the delights of the capital, all within just a few hours of driving. Starting in Victoria, on Vancouver Island's southern tip, the route heads west, past the culinary hot spot of Sooke, to the big surf beaches of the southwest coast and the rolling vineyard-draped hills of the Cowichan Valley wine country. The panoramic views of the Juan de Fuca Strait alone are worth the drive.
Starting point: Victoria
Length: 158 miles
Time: 1 to 3 days
Essential stops: Sooke Potholes Provincial Park, Juan de Fuca Marine Trail, BC Forest Discovery Centre, Totem Tour. Read more about the Pacific Marine Circle Route.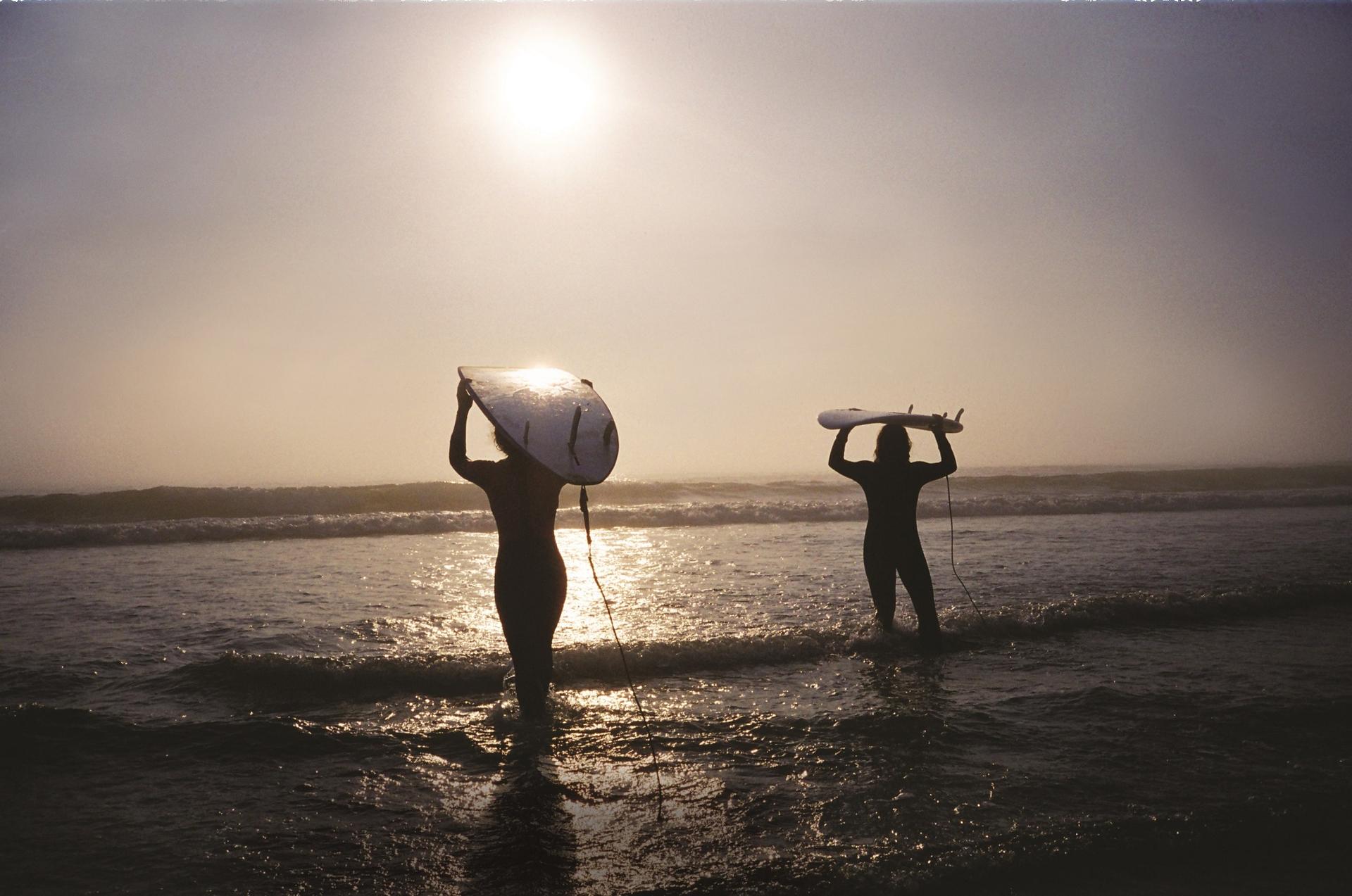 Surfing in Tofino
3. Vancouver to Tofino
Rent your choice of wheels, be a vintage Volkswagen, luxury SUV or motorbike, and head out on the drive from Vancouver to Tofino. This scenic drive brings you from the big city to the big waves. You'll leave Vancouver, hop on a ferry to Vancouver Island, and drive right through massive old growth forests on the way to the surf capital of Canada. Along the way you'll want to stop a half dozen times for unreal hikes, sandy beaches that stretch on forever, and consistently breathtaking stunning scenery.
Starting point: Vancouver
Length: 188 miles
Time: 1 to 3 days
Essential Stops: MacMillan Provincial Park, Ucluelet Aquarium, the Wild Pacific Trail, Pacific Rim National Park Reserve. Read more about the Vancouver to Tofino route.
4. The Coastal Circle Route
It is seascapes, beaches, and driftwood all the way on the Coastal Circle Route, which brings you up Vancouver Island's eastern shore and back down the famous Sunshine Coast. This journey includes at least four ferry rides -- more if you opt to explore some of the smaller islands on the way -- and can take anywhere from a few days to a week. Visit BC's artists and artisans where they live, work and showcase their art. Galleries, studios, funky little arts towns, stunning gardens, intriguing First Nations sites, wineries, organic farms -- and two major cities -- are all highlights of this seaside odyssey.
Starting point: Vancouver
Length: 351 miles
Time: 3 to 7 days
Essential Stops: Butchart Gardens, Comox Air Force Museum, Historic Lund Hotel, Sechelt. Read more about the Coastal Circle Route.
Mission Hill Family Estate Winery Vineyards
5. The Mountains & Vineyards Circle Route
The Mountains & Vineyards Circle Route is really all about indulgence. The drive follows a visit to wine country with a tour of hot springs resorts. Starting in Golden, an outdoor adventure center in the Kootenay Rockies, this tour of southeastern BC takes drivers along the lakes and vineyards of the Okanagan Valley, through Canada's only true desert, and past the peaks and glaciers of the Rocky Mountains. Championship golf courses, lift-accessed hiking and mountain biking, historic towns, mountains resorts and, of course, hot springs and wineries will make it tough to get back in the car.
Starting point: Golden
Length: 783 miles
Time: 7 to 10 days
Essential Stops: Kicking Horse Mountain Resort, Yoho National Park, Kimberley Alpine Resort, Columbia Gardens Vineyard & Winery. Read more about the Mountains & Vineyards Circle Route.
6. The Hot Springs Circle Route
Seven days, seven hot springs. The Hot Springs Route through BC's Kootenay Rockies region visits a string of natural pools, from lavish resorts to secret dips in the woods. Cruise through some of the world's most stunning lake and mountain scenery, with plenty of railway history, mountain resorts, wildlife viewing and outdoor adventure thrown in.
Starting point: Cranbrook
Length: 529 miles
Time: 7 days
Essential Stops: Fairmont Hot Springs, Kootenay National Park, Mount Revelstoke, Creston Valley Wildlife Management Area. Read more about the Hot Springs Circle Route.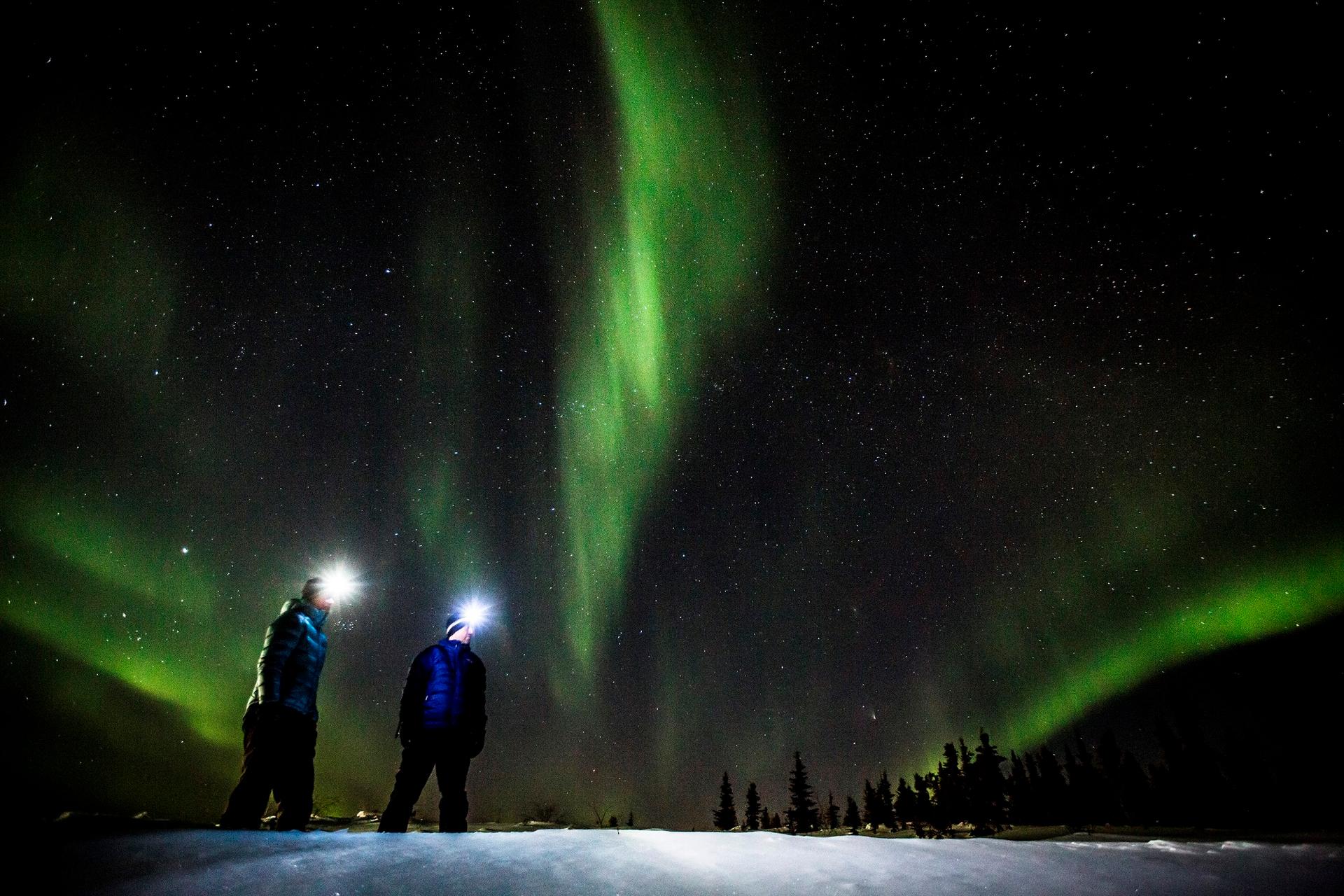 The Northern Lights on the Great Northern Circle Route
7. The Great Northern Circle Route
We saved the longest for last. The legendary Alaska Highway is the stuff of many life lists. It's also just the beginning of this odyssey through Northern BC and into the Yukon. The Great Northern Circle Route is home to stone sheep, moose, grizzly and black bear, a natural hot springs pool, ancient stands of totems, legendary fishing, glaciers, the Northern Lights, First Nations culture and Fur Trade history. The route starts and finishes in Prince George, which has road and air access to the rest of the province.
Starting point: Prince George
Length: 1985 miles
Time: 10+ days
Essential Stops: Muncho Lake Provincial Park, Boya Lake Provincial Park, Bear Glacier, Salmon Glacier, Fort St. James National Historic Site. Read more about the Great Northern Circle Route.
For maps, directions and more routes to check out, visit the Hello BC website