12 must-visit late night spots in Toronto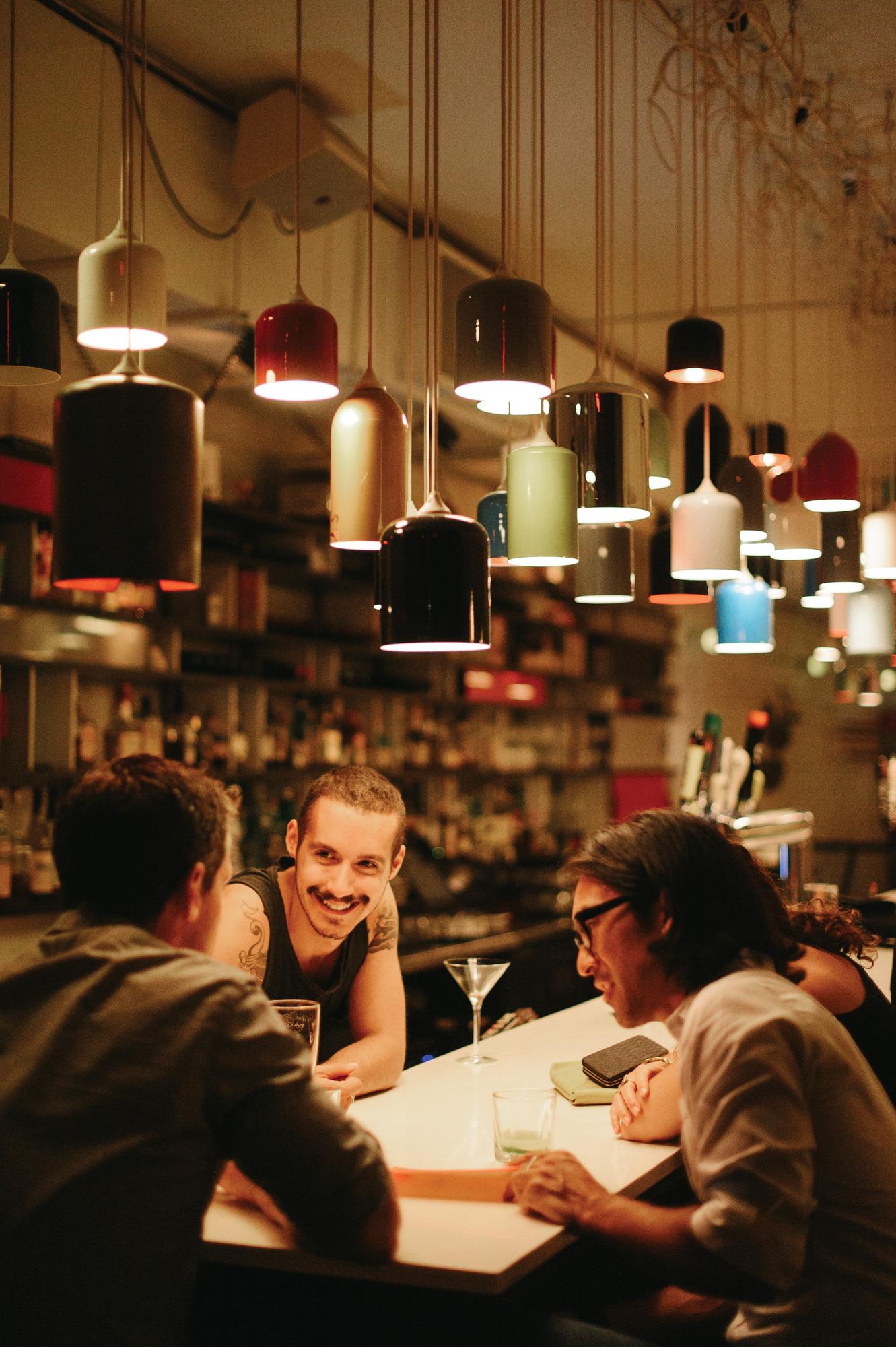 Canada's "city that never sleeps" is Toronto. With pockets of nightclubs, venues, and theaters all over the city, the vibrant nightlife scene is definitely something you'll notice, especially if you're a late-night reveler that's looking for the next stop to continue your night out. Whether it's dancing or food and drink you seek, these late-night spots (some are even open 24 hours a day) have you covered.
Dance

Not quite ready to call it a night? Well, Toronto is home to some late night clubs that will literally let you dance the night away.
Comfort Zone
Near the University of Toronto, this club is a Toronto institution. With set times throughout the night (and well into the morning), you'll find yourself dancing to techno DJs and live bands in an expansive space. Subdued in appearance, this club makes up for it with a good vibe and even better people watching.
Fly 2.0
Toika Lounge
This small club is super chill and a great place to start or end the night. Near the King West District, you're likely to stumble upon local and international underground EDM artists and amazing light shows. Not nearly as big as the other spots on this list, the intimate feel of Toika Lounge is a rare find in Toronto's Entertainment District that's well worth checking out.
Great DJs, a massive space, and a laid-back crowd. Count us in. Coda isn't instantly obvious from the street (it's located on the second floor of a building) but once you're inside you'll be treated to awesome audio and lighting to go along with diverse music and performances -- from EDM and trap, to hip hop and metal.
Eat & Drink
Nothing beats a post-bar snack and in Toronto, you don't just have to settle for pizza or fast-food fries. Instead, expect sit-down restaurants, gourmet classics, and of course, a few quick options if you'd rather chow down on a shawarma on your way back to your hotel.
A hot spot for all things 24/7 and delicious, Dundas West is a great neighborhood to head to if a craving strikes after midnight. Stop by Junked Food Co. for counter service that serves up waffle sandwiches, smash bags (nachos that are made in a Doritos bag!), and other glutinous favorites. Want to take a seat and enjoy your meal? Stop by The Lakeview for a true diner experience. Plus, there are a ton of other options if you go for a wander.
If you're looking for some other options, stop by one of these places.
Spanning three floors, this cafe-style joint looks like a house, but is, in fact, a great cafe that's open 24 hours a day. Serving all-day breakfast and boasting a rooftop patio, you'll be glad you stopped by.
Ghazale

Forget pizza! Toronto is all about falafel and shawarma. This little spot not only has delightfully friendly staff, but also serves up massive portions that will surely keep you going until brunch the next day. Plus, it's open until 4:30am on weekends meaning you can enjoy your favorite Lebanese dishes whenever the craving strikes.
You can't have a late night list without a 24-hour greasy spoon. Located in the Thompson Hotel, this diner has an upscale design but still serves up cozy, cheesy classics that will ward off any hint of a hangover. Try the chicken and waffles or the famous mac and cheese. Or both. No judgment here.
Li'ly Resto Lounge
In the heart of Little Italy, you'll find Li'ly Resto Lounge. Focused on providing you with the best Italian and European fare, you'll be happy you've finally found a place to chow down on charcuterie at midnight. Open until 3am, you can explore the two-level venue and enjoy DJs spinning tracks to keep your night going.
Open until 2am, this Singapore-style spot serves up street food and creative cocktails. With a chill atmosphere and central location, you'll definitely want to stop by at the end of the night to relax and enjoy their delicious chili wings.
Messini
Greek fries until 4am on weekends? Sign us up. This authentic Greek place has been around since 2002 and has made a name for itself with its famous Greek fries as well as other favorites like gyros and pita sandwiches. With two locations in Toronto, you'll be pleased to chow down on garlicky delights in the Danforth and on Yonge Street.
A Canadian classic served up until 3:30am on weekends. Not only does Poutineville serve some of the most creative poutines (obviously), they also offer tasty burgers and sandwiches. No matter your mood, stop by to create your own poutine, sip on a great cocktail, and enjoy the patio. The best part? This spot has an unexpectedly upscale feel for a restaurant that serves fries smothered in gravy and cheese.
By no means an exhaustive list, this is a good place to start for all the night owls out there. Grab a shawarma, bring your dancing shoes, and experience Toronto after dark.
Explore more of what Toronto has to offer by visiting Tourism Toronto's website.