5 things to do in Calgary off the Stampede grounds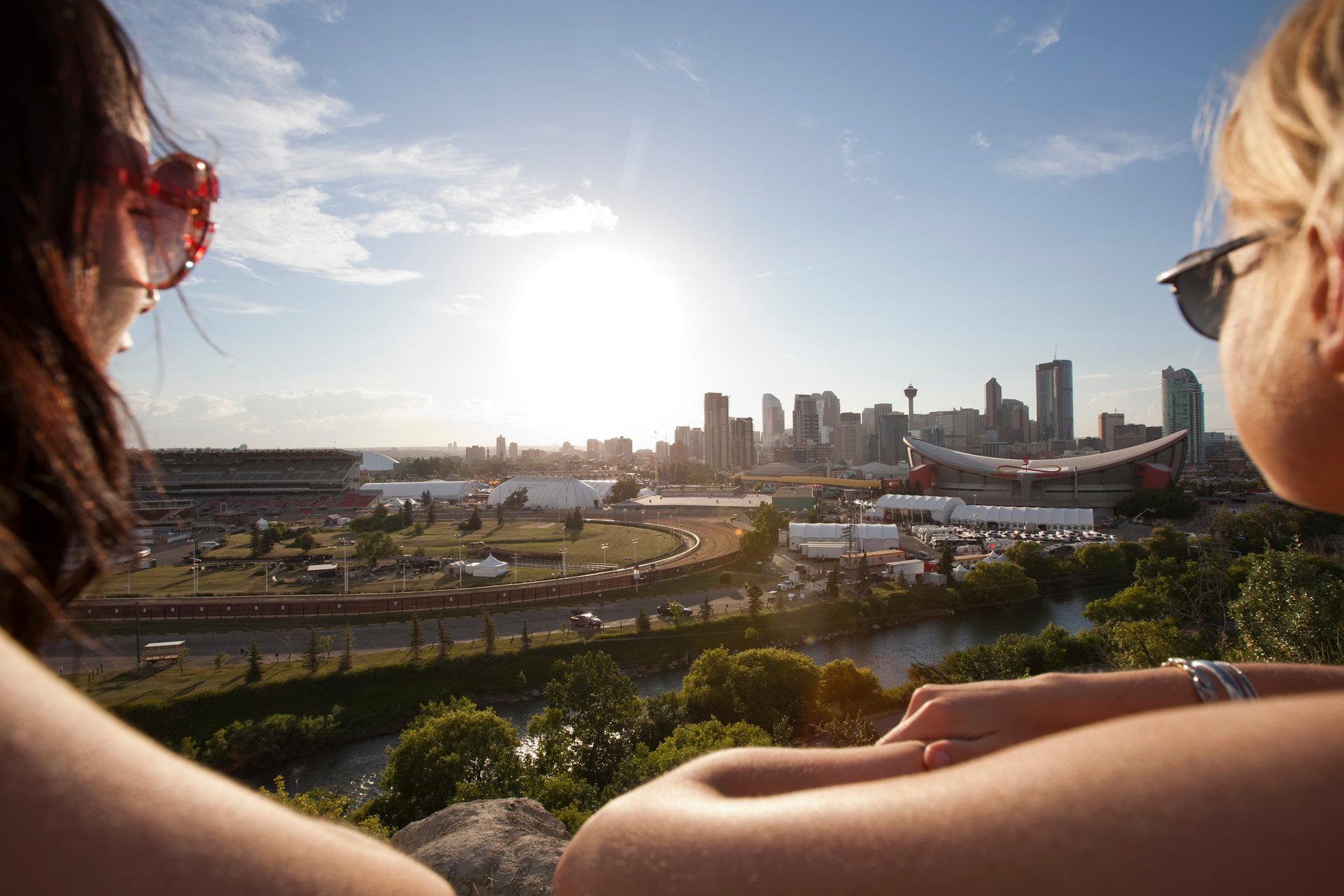 The legendary 10-day celebration that is the Calgary Stampede is famous for a reason, so it's no surprise that during the first few weeks of July, the rest of the city often goes unexplored. Rather than heading back down to the grounds for the fifth day in a row, why not explore the city from a different perspective instead. Added bonus: Everyone else will be at the rodeo, so you'll have these spots (almost) to yourself!
Science rules at TELUS Spark. With visiting special exhibits and a mainstay of permanent displays, there's an emphasis on interactivity here that will bring out your inner child. Plus, there's an Adults Only Night each month where you can explore the centre with a drink in your hand. 
Stroll along the Bow River
Though it's not by the sea, this land-locked province does boast an expansive RiverWalk along the Elbow River and Bow Rivers that is beautifully photogenic. Whether you choose to explore by foot or bike, you can explore over a mile of pathway that takes you through the riverside neighborhoods, including Chinatown and the East Village. Punctuated by public art and inviting outdoor furniture, you'll be perfectly positioned to soak up the Calgary culture and sunshine. Start your journey at the iconic Peace Bridge, an architectural masterpiece that's gained both critical and Instagram fame.
Add some colour to your day and seek out the inspiring public art throughout Calgary. Outdoor galleries dot the city's streets and feature a changing programme of artists and works. Get inspired by works such as Julian Opie's "Promenade," which features animated people strolling by, Jaume Plensa's "Wonderland" steel mesh sculpture of a young girl's head, or Ron Moppett's mosaic wall which has transformed Riverfront Lane into a dynamic outdoor art gallery.
If you didn't get your fill of decadent, deep-fried, quirky foods at the Stampede, stop by Calgary cult favourite Tubby Dog. This little spot on 17th Ave.(a hotbed for all things trendy) serves up the craziest hot dogs you'll ever taste. These include a classic frankfurter smothered in peanut butter and jam, sprinkled with Cap'n Crunch cereal, and a bacon-wrapped hot dog topped with even more pork, cheese, and chili, then finished off with a fried egg. In the mood for something a little less outrageous? Try any one of Calgary's dining options for a tasty culinary experience.
Get wild at the Calgary Zoo
Swap cattle and horses for dinosaurs and red pandas at the Calgary Zoo. Besides their hugely popular Dinosaurs Alive exhibit, take time to discover animals from around the world at Canada's number one zoo, according to TripAdvisor. Hang out with a hippo, parade with a penguin, and definitely snap a dinosaur selfie.
It's much more than just horses and cowboys, Calgary has a lot to offer when it comes to exploring like a local.