Visit the world's richest site for fossil hunters: Dinosaur Provincial Park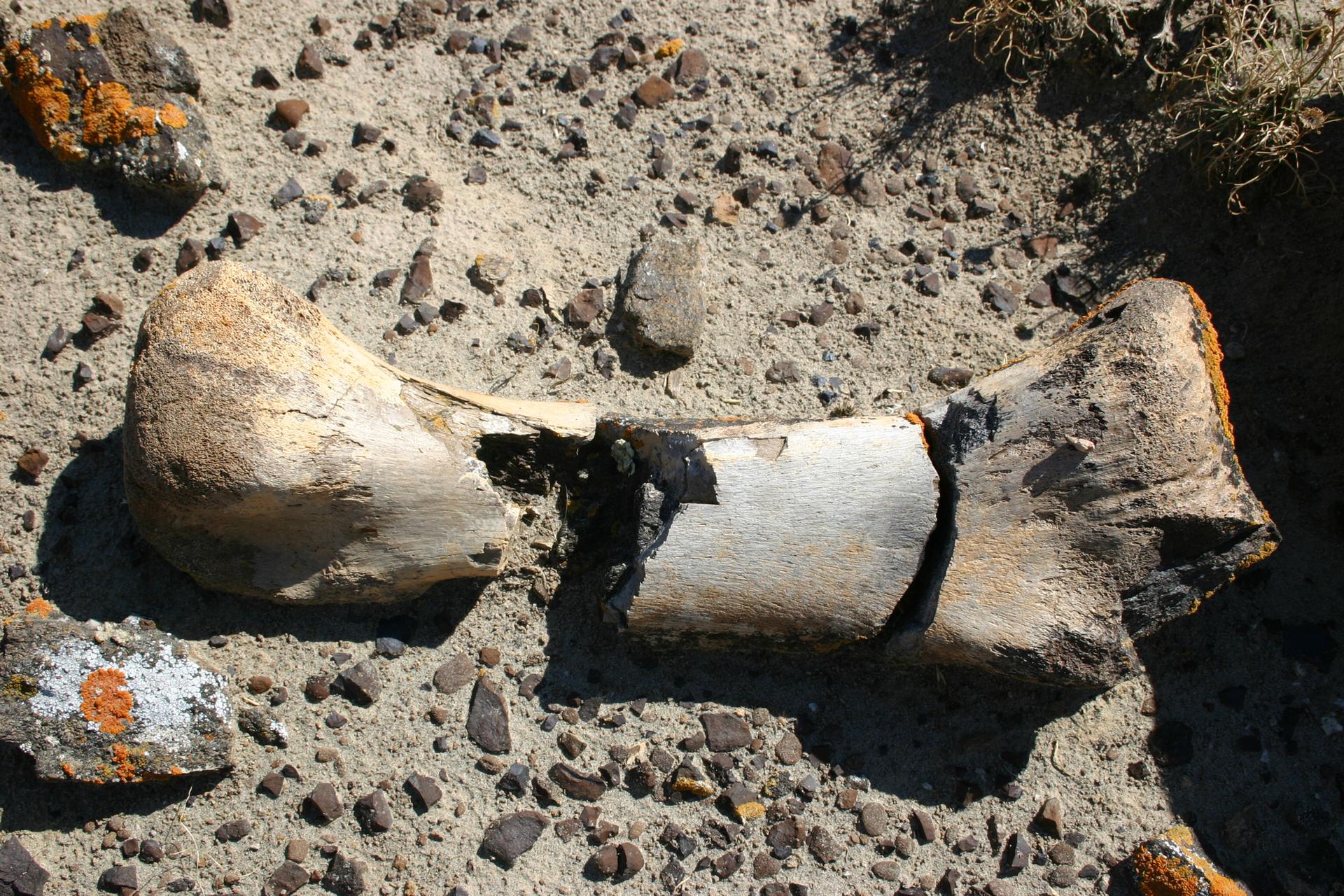 This post was originally written by Lynn Martel for the Travel Alberta website.
When I picked up the shiny quarter-moon shaped object, I shrieked. I was walking on parched, lumpy ground that crunched like popcorn underfoot, exploring an otherworldly landscape. Scanning the scrubby surface, amidst a jumble of rock chips and bone fragments scattered on the sandy terrain, I focused on a mottled yellow and brown inch-long curved piece. When I picked it up, that little scream escaped from me unexpectedly. This piece was too perfectly shaped to be anything but a tooth. More specifically, I would soon learn, the 75-million-year-old tooth of a tyrannosaur.
As exciting as my discovery was, it was hardly the first dinosaur tooth to be found at Alberta's Dinosaur Provincial Park. Covering 80 square kilometres, including 27 kms along the Red Deer River, Dinosaur Provincial Park is recognized as the richest dinosaur fossil site in the world.
World's Richest Dinosaur Fossil Site
The bonanza began in 1889 when Thomas C. Weston of the Geological Survey of Canada found the fossil of an Albertosaurus, a smaller cousin of the famous T-Rex. Since then, more than 400 dinosaur skeletons have been found in Dinosaur Provincial Park, representing 55 individual species. No other area of comparable size anywhere has yielded such a large number and diversity of dinosaur fossils. 
Situated 235 kilometres southeast of Calgary and consisting of both private and public lands, Dinosaur Provincial Park was established in 1955. In 1979, in recognition of its exceptional abundance and diversity of dinosaur and other vertebrate fossils, the Park was declared a UNESCO World Heritage Site.
Comfort Camping
Equipped with nearly 200 campsites for tents and RVs, plus showers, a laundromat and the Cretaceous Café, Dinosaur Provincial Park is an ideal family destination. Sturdy canvas tents are furnished for comfort camping with real beds, pillows, and bedding, with private patios, electricity, kitchen supplies, and gas barbecues. 
Doubling as the field station of the Royal Tyrrell Museum (located in Drumheller, 176 km to the northwest) the Visitor Centre shares interpretive displays and a souvenir shop. Like much of the park, it's wheelchair accessible.
Perfect Preservation
The true draw of Dinosaur Provincial Park however, is in the dirt. On the Fossil Prospecting hike, our knowledgeable guide David explained how the dinosaurs walked the Alberta Badlands during the Late Cretaceous Period 75 million years ago, when the sub-tropical climate nourished lush forests and great rivers that flowed east toward a warm inland sea. The environment provided homes for a variety of creatures big and small, including sharks, turtles, and crocodiles. Reptiles with wingspans wider than a small plane soared across the skies. 
Those great rivers left behind the sand and mud deposits where dinosaur bones were quickly buried and then fossilized, and now form the hills and hoodoos of the Badlands. When the last ice age ended 13,000 years ago, water from melting ice carved the valley where the Red Deer River flows, helping to create perfect conditions for fossil preservation.
Today, rain and run-off from prairie creeks remove one centimetre of earth from the Badlands every year, continuously exposing new fossils. Five per cent of the known dinosaurs in the world have been unearthed in Dinosaur Provincial Park, with many more to come. 
After 40 years of dinosaur fossil hunting in Dinosaur Provincial Park, University of Alberta paleontologist Phil Currie says he's more excited than ever.
"There is just so much here," Currie says. "This is a special place, once you get in here, you never want to leave."