Alberta markets: 5 of the best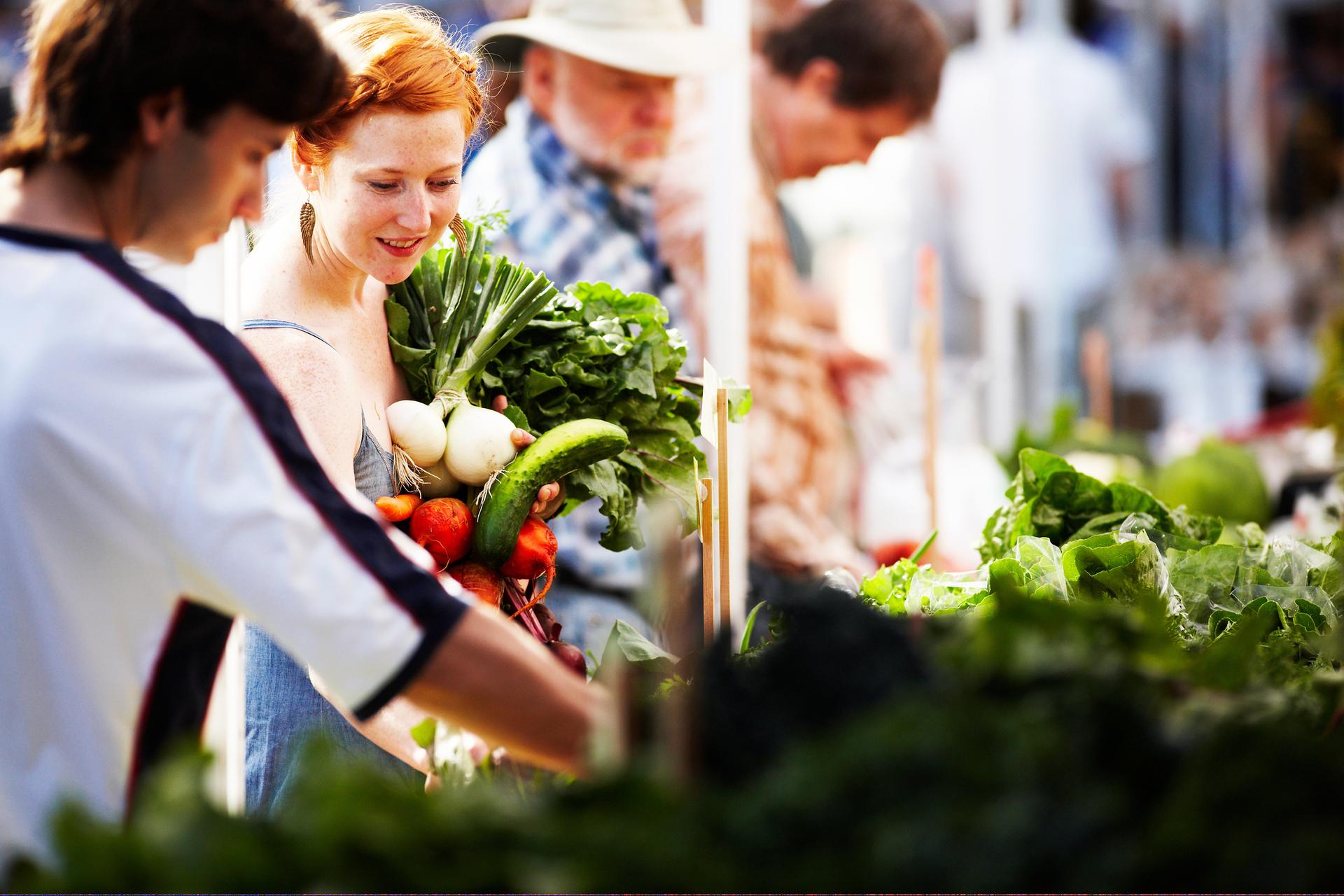 The spirit of Alberta is most strongly felt on the land. With its rich farming heritage (nearly half of all Canadian beef is produced in Alberta) and distinct western culture, visitors to the province can immerse themselves in the warm Albertan hospitality, home-grown cuisine, and local entertainment.
Want to find out what it means to be a true Albertan? Gather with the locals at its urban markets. Here are five of the best:
 
1. Old Strathcona Farmers Market, Edmonton
The historic district of Edmonton, Old Strathcona is the arts, food, and entertainment hub of the city. The bustling Old Strathcona Farmer's Market is an eclectic offering of handmade wares and locally-produced food, with more than 130 vendors selling their wares each Saturday. Sip on barista-brewed coffee as you browse the craft, and munch on delicious multicultural treats as you check out the assortment of stalls. The markets offer a huge range of organic foods as well as gifts made from organic materials, for the health-conscious shopper.
2. Sunterra Market, Calgary
Check out the Sunterra Market at the striking red-brick Bankers Hall in Calgary for a European-style shopping experience. This is three levels of gastronomic ecstasy! What began as a family hog farm has grown into one of Calgary's best markets, including a cooking school and endless gourmet creations. Sample local cheeses, genuine Italian meats, free range bison, Argentinian cookies, and divine gelato. Sign up for a cooking class at COMMUNITYtable, Sunterra Market's cooking school, where you'll create your own edible artwork. You can even drop the children at Kid's Kitchen where they'll have the chance to prepare their own feast.
3. Market Collective, Calgary
Get your creative juices flowing in Calgary at the ultimate artist's gathering, the bi-monthly Market Collective. From artists and designers, to bakers and musicians, this incredible community market fuses some of the best creative minds in the city and displays their unique gifts, creations, and mind-blowing edibles. You'll be treated to a multi-dimensional market complete with food trucks, DJs, live music, and events, in a vibrant atmosphere that's truly inclusive and engaging.
4. Banff Christmas Market
Alberta puts on the quintessential white Christmas in a winter wonderland like no other. The Banff Christmas Market sets the scene, with its twinkling lights, Christmas carols and oodles of festive cheer. The weekend-long celebration, taking place in late November, celebrates with live music, sleigh rides, handcrafted gifts, and tantalising Christmas treats, like regional honey, warm cookies and steaming hot chocolate. Don't forget to have your photo taken with Santa against an idyllic backdrop of snowflakes and towering mountains in the heart of this stunning snow-covered village.
5. Jasper Farmers Market
The picturesque mountain town of Jasper, at the end of the famous Icefields Parkway, is a magical place of valleys and rivers where bears, wolves, and mountain goats roam freely, and its townspeople live life outdoors, no matter what the season. Get to know the friendly locals at the Jasper Farmers Market, a regular gathering place where local producers and artists sell everything from fresh produce and jams, to stained glass and birdhouses. Local musicians set the upbeat tone as you nibble on a beavertail and browse the unique wares.