The aurora capital of North America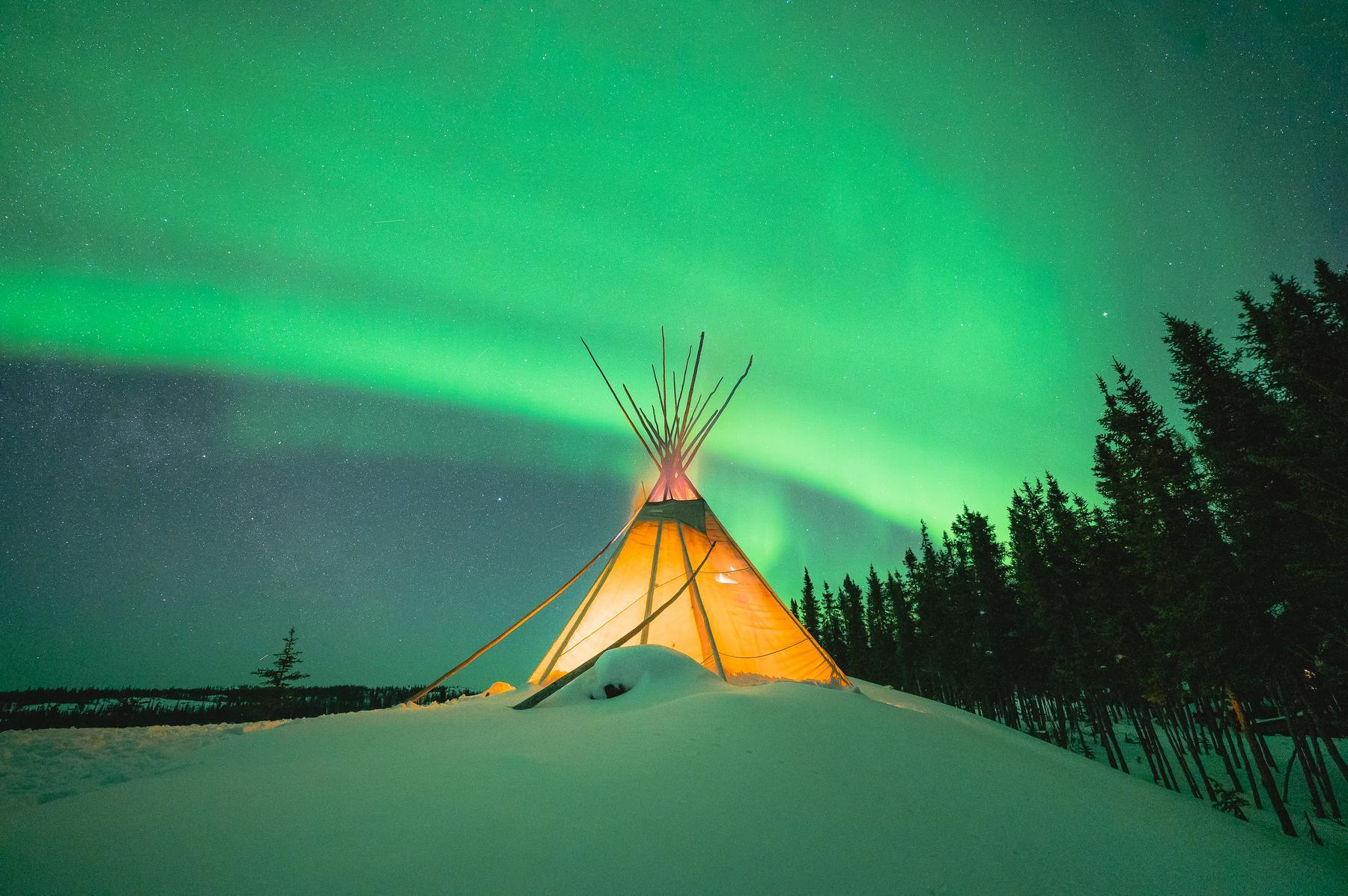 When it comes to popular bucket list items, seeing the Northern Lights is right up there with skydiving and bungee jumping. Everyone has seen images of bright, vibrant colors filling the dark night sky, but these images don't even come close to experiencing the real thing. And if you want to experience the real thing, the Northwest Territories is the place to do it.
Capital city Yellowknife has been dubbed the Aurora Capital of North America, but the entire territory provides unrivaled opportunities to see the skies explode with reds, blues and greens.
There are so many different ways you can choose to experience aurora-watching.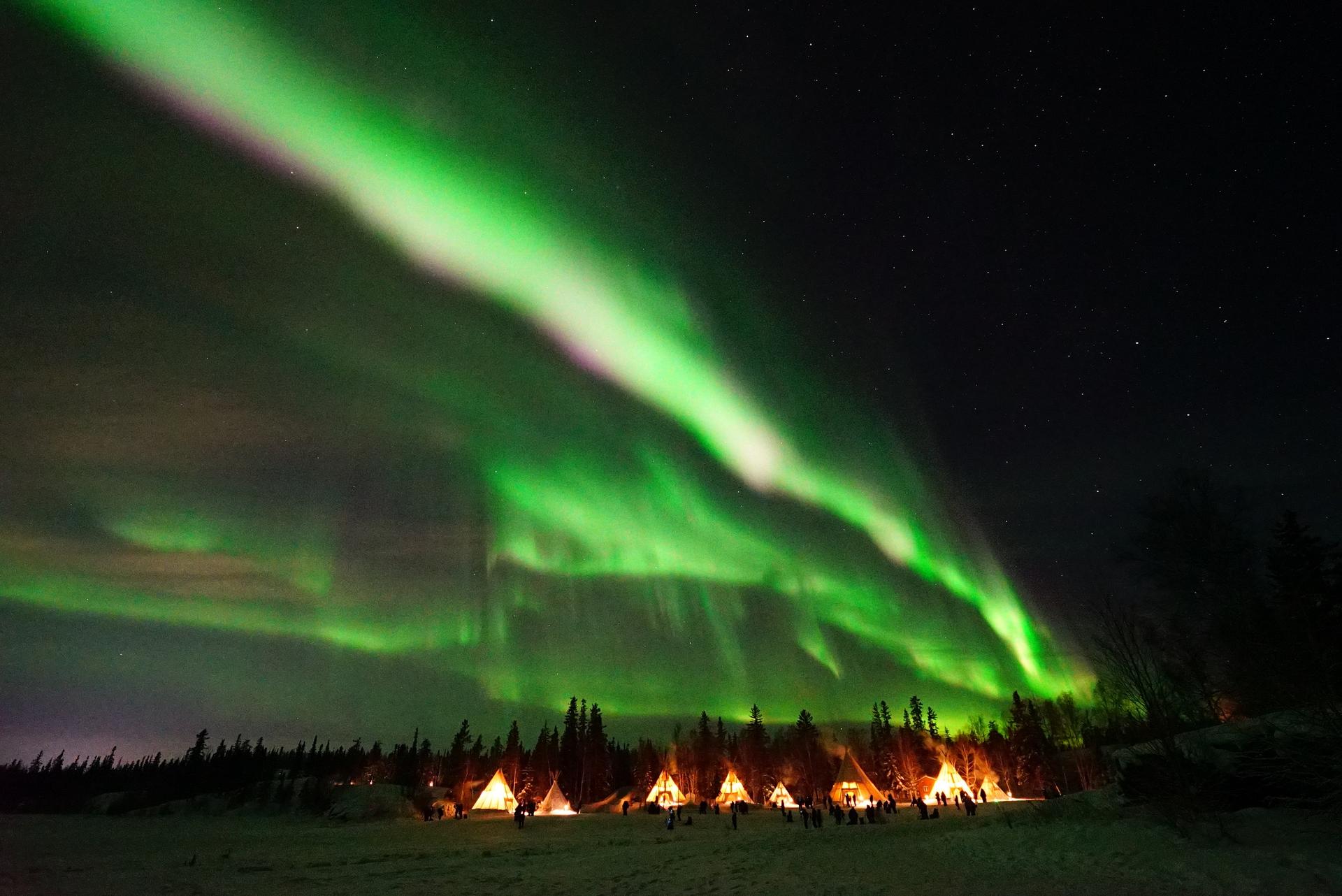 Aurora Village
Maybe you'd prefer a teepee to a cabin? Head to Yellowknife's Aurora Village, and marvel at the sight of large, brightly-lit teepees set among the trees. These traditional structures will be your home for the night, but don't worry -- a wood-stove and warm drinks will help keep you comfortable after precious hours spent admiring nature's light show.
Credit: Julien Schroder
Or maybe you'd rather the Northern Lights be the final stage of a true Northern adventure. Help hitch up a furry pack of enthusiastic huskies, and then slide into the sled behind them. Dash across moonlit snow with your experienced Beck's Kennels' musher to a cozy cabin beneath the stars. When the colored ribbons of Mother Nature's lightshow begin to shimmy across the sky, slip into a heavy parka and head outside. After you've lived through the magic, step inside to share your pure joy with your fellow guests over hot drinks, soup and bannock.
The Northern Lights are visible in Northwest Territories for 240 nights every year. Pick your day, and start planning your visit with the help of the Northwest Territories Tourism website.