Top Canadian spring adventures
Balmier days and melting snow are harbingers of springtime, signalling flora and fauna to awaken from their winter slumbers. So head outdoors to rediscover Canada's hiking and biking trails, wealth of wildlife and water-bound adventures. 
Spring is the prime time to reconnect with Canada's wild and natural beauty from serene to extreme.
Discover wildlife, from tusked narwhals to Atlantic puffins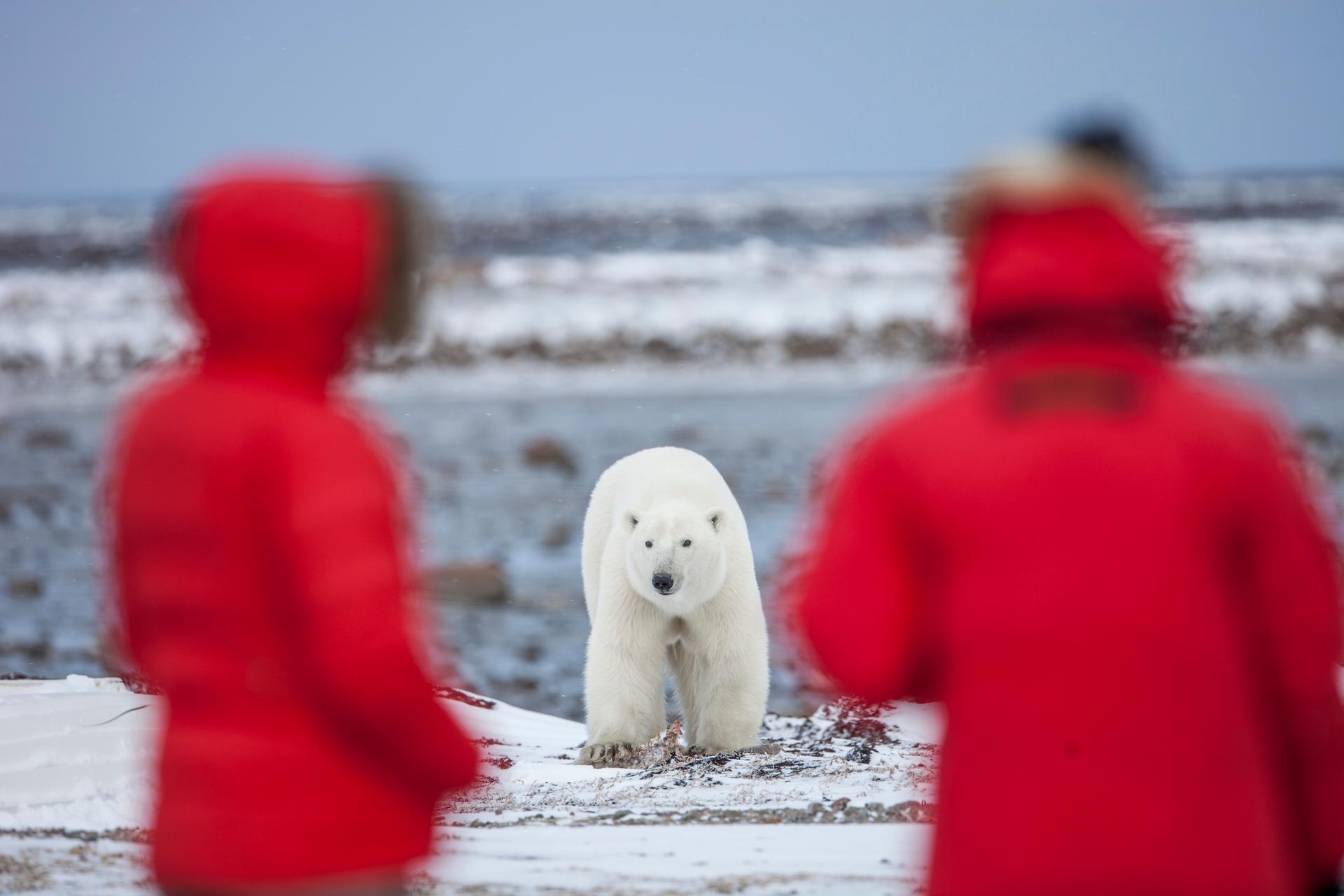 Polar Bear Migration Fly-In Photo Safari, Hudson Bay, Nunavut | Credit: Destination Canada
Spot Canada's wealth of wildlife on the move in their natural habitats, from Nunavut and the Northwest Territories to Ontario and Newfoundland and Labrador.
Ready for an expedition to see elusive wildlife? Go north to Nunavut. In spring, companies like Arctic Bay Adventures take guests out on the sinaaq (Inuktitut for "the place where ice and open water meet") to gaze starry-eyed at polar bears and tusked narwhals, "unicorns of the seas," migrating through cracks in the pack ice. 
On firmer ground, explore expansive Wood Buffalo National Park. It straddles the Northwest Territories and northern Alberta, so there's room to roam when watching for 5,000 resident wood bison, the world's largest herd. For a more urban animal encounter, take an unhurried drive along Highway 60 in Ontario's Algonquin Provincial Park. In early morning or evening, massive moose can be seen roadside, slurping up salt left behind from winter road maintenance. 

Want to spy on feathered creatures? Put your binoculars to work in Newfoundland and Labrador, home to a staggering 35 million seabirds, including 500,000 Atlantic puffins. In mid-May, look out for these birds' bright-orange beaks (and matching webbed feet) at Witless Bay Ecological Reserve near St. John's.
Hike to rushing waterfalls and steaming hot springs
Webster Falls, Dundas, Ontario | Credit: Hamilton Halton Brant
Awaken your senses on hikes that are about both journey and destination--whether cascading waterfalls or curious natural bogs.
Spring thaw in Qu?bec means waterfalls are at their peak power. Just 50 kilometres from Qu?bec City lies Rouillard Falls Park, where an easy hike takes you to its namesake falls that plummet into the Etchemin River. For a more remote retreat, visit Perc? UNESCO Global Geopark in Gasp?, where you can amble along 18 kilometres of hiking trails, surrounded by mountains, rivers and waterfalls, such as those at Rivi?re aux ?meraudes. Plummeting 22 metres like a curtain, Webster Falls in Ontario is a classic beauty. Located in the historic village of Dundas (near Hamilton), you can hike here from Christie Lake in about 40 minutes. Follow the Spencer Adventure route markers to stay on track while learning about the area's ecology and industrial past.
Get a head start on spring out west in British Columbia. Spring activities abound such as exploring trails meandering past old-growth trees, alongside windswept beaches and through moss-laden bogs, taking hiking to new natural highs on Vancouver Island. In Tofino, which has eight trails within Pacific Rim National Park Reserve, the 1 km Shorepine Bog Trail (on an accessible wooden boardwalk) wends through an otherworldly landscape of sphagnum moss and trees twisted by the wind. While you're here, keep your eyes peeled for bald eagles drifting overhead.
Bike alongside Prairie lakes or tackle technical trails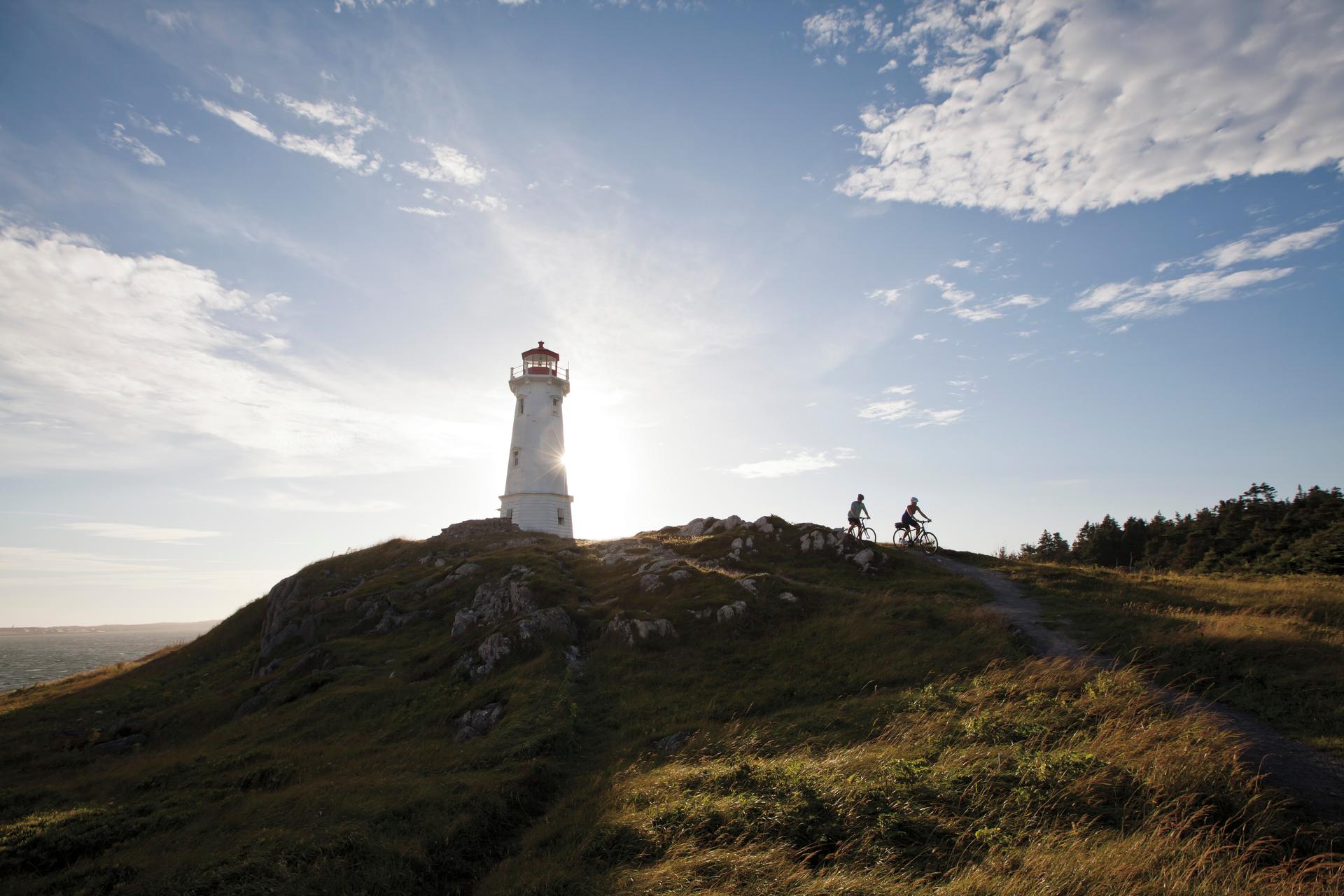 Cycling Cape Breton Island, Nova Scotia | Credit: Destination Canada
Adrenaline rush or chilled-out cruise? Feel your heart pumping and the spring breeze on your face when touring on two wheels.
Whether you opt for a road or mountain bike, Saskatchewan's 380 cycling routes will keep your legs moving. Join in the fat biking craze (those chunky tires can test any terrain, even late-spring snow) and get a deep dose of history at Buffalo Pound Provincial Park (30 kilometres northeast of Moose Jaw). On the trails, discover its ancient prairie lake, where more than 60 million bison, corralled by the Indigenous Plains Peoples, roamed the land until 1900. Make the most of spring in Alberta, where you can bike through stunning scenery on the 22.3 kilometre Banff Legacy Trail from mid-April (add an extra 4.5 kilometre if cycling from Banff to Canmore). And if mountain biking is more your speed, on Prince Edward Island, the Robinsons Island Trail System (in the national park) has 11 technical trail challenges (think ramps and teeter-totters) off the main trail.
Gaze out to icebergs drifting at sea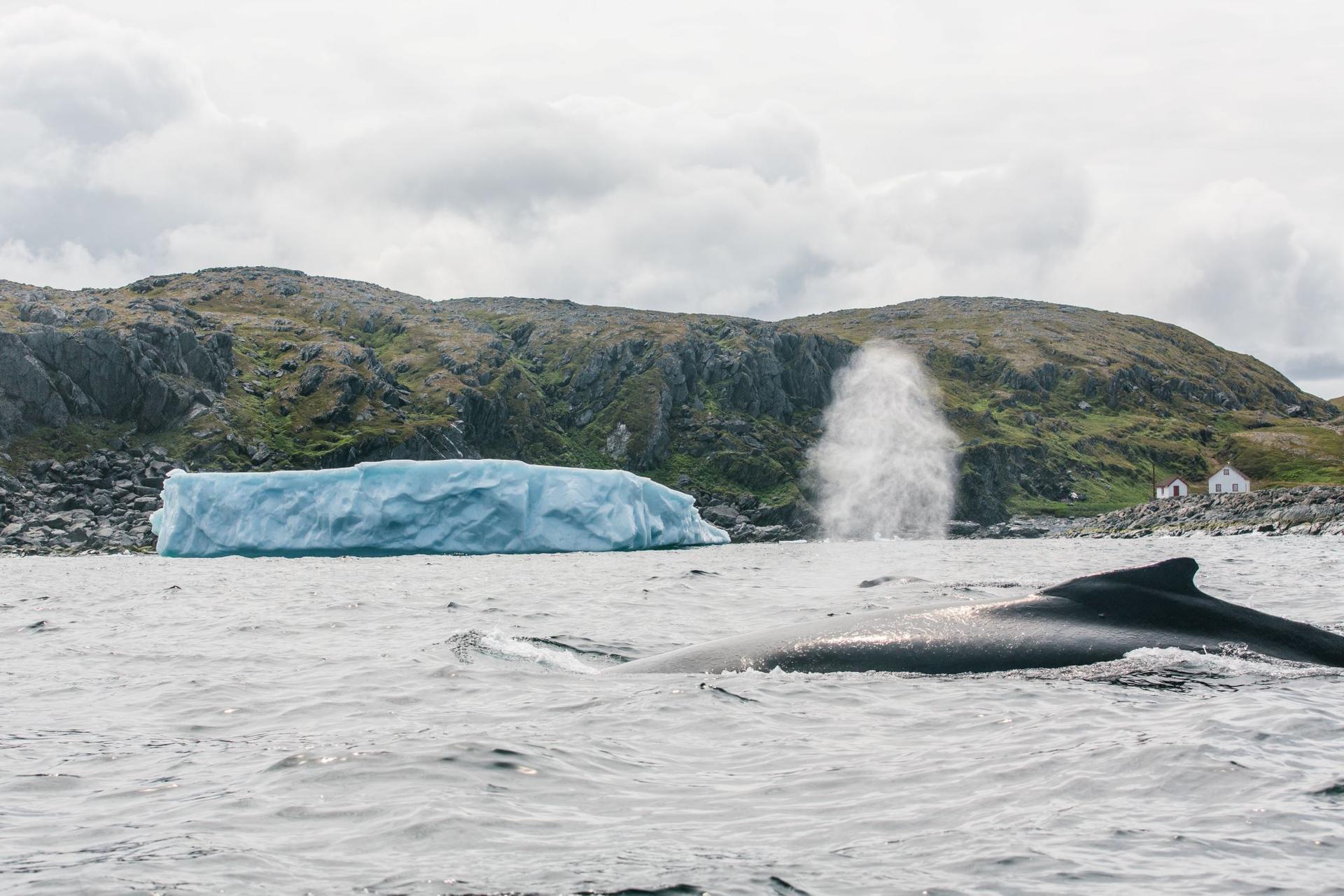 Quirpon Island, Newfoundland and Labrador | Credit: Finn Beales
What could be more meditative than gazing at ancient ice monuments drifting in front of your eyes, whether on the deck of a boat or standing on the shoreline, backdropped by colourful salt-box houses?
Starting in early spring, hulking white and blue-tinged floating masses are on the move in Newfoundland and Labrador's famed Iceberg Alley. This expanse of ragged coastline from Battle Harbour to the southeast coast is where the Titanic met its demise in 1912. On the northeastern coast, watch these 10,000-year-old glacial giants on their annual migration from Canada's Arctic at vantage points such as Trinity Bay. 

Check out the iceberg finder to locate these leviathans, then marvel at their six distinct shapes: dome, blocky, wedged, tabular, pinnacle and the u-shaped dry dock.
Set Sail on Canada's Iconic Waterways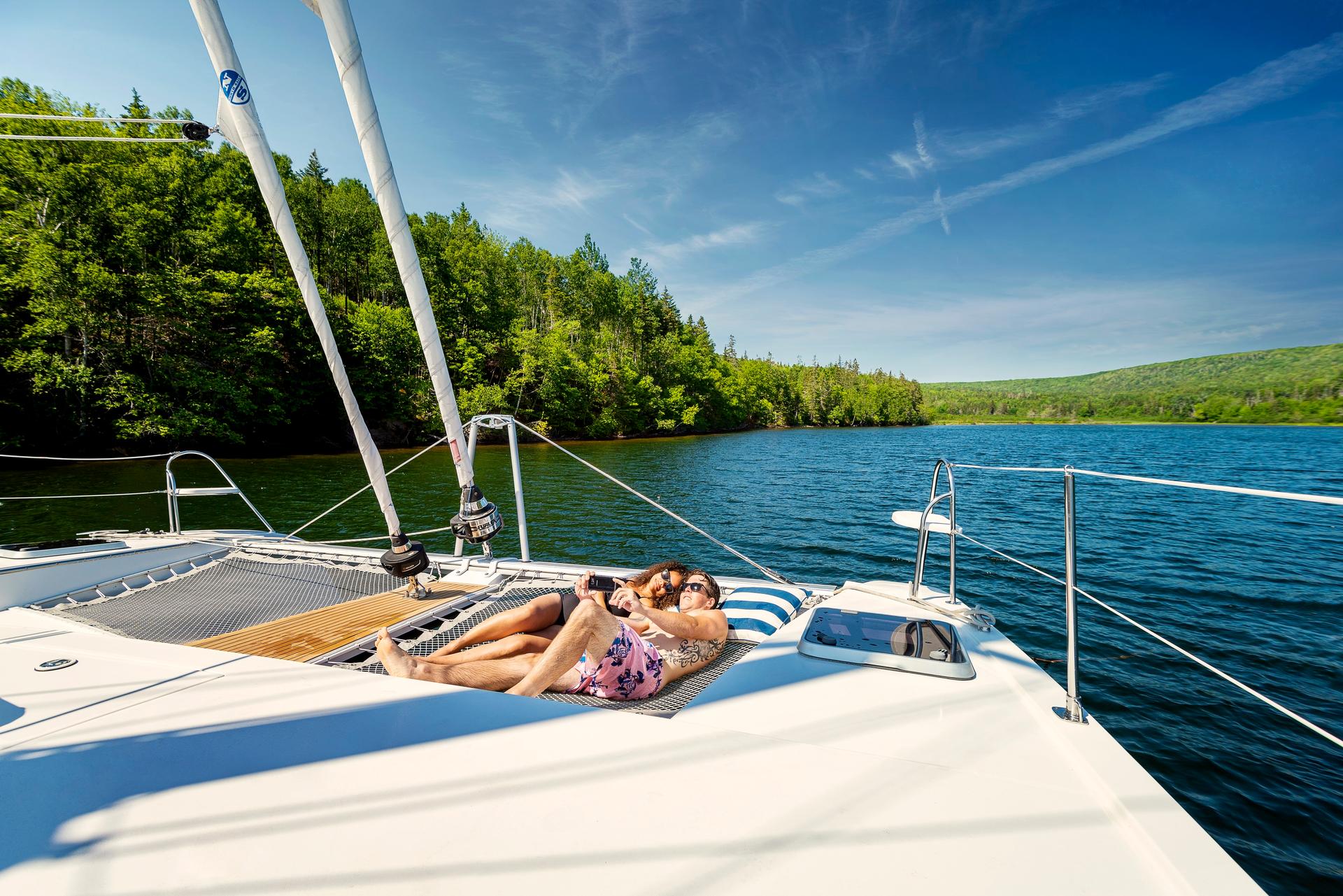 Sailling Bras d'Or Lake, Nova Scotia | Credit: Tourism Nova Scotia / Photographer: Dean Casavechia
Surrounded by three oceans and studded with shimmering lakes and rushing rivers, Canada is primed for any water-bounded adventure.
You might still need your mitts when boating in the Yukon, but the territory's year-round waterways are magnets for all types of excursions. See historic Dawson City voyaging the iconic Yukon River (North America's third largest and an important salmon river where coho, chinook, and chum species spawn, starting mid-May) with Upnorth Adventures (or rent a canoe and paddle at your own pace). 
In Atlantic Canada, Nova Scotia's 13,300 kilometres of coastline beg to be explored in spring. Go urban in Halifax Harbour for a three-our tour aboard the Tall Ship Silva, a 130-foot schooner. Farther afield on Cape Breton Island, discover Bras d'Or Lake, Canada's largest inland saltwater lake, cruising on a luxury catamaran with Sailing Cape Breton Island.
Fish for monster sturgeon and mackerel sharks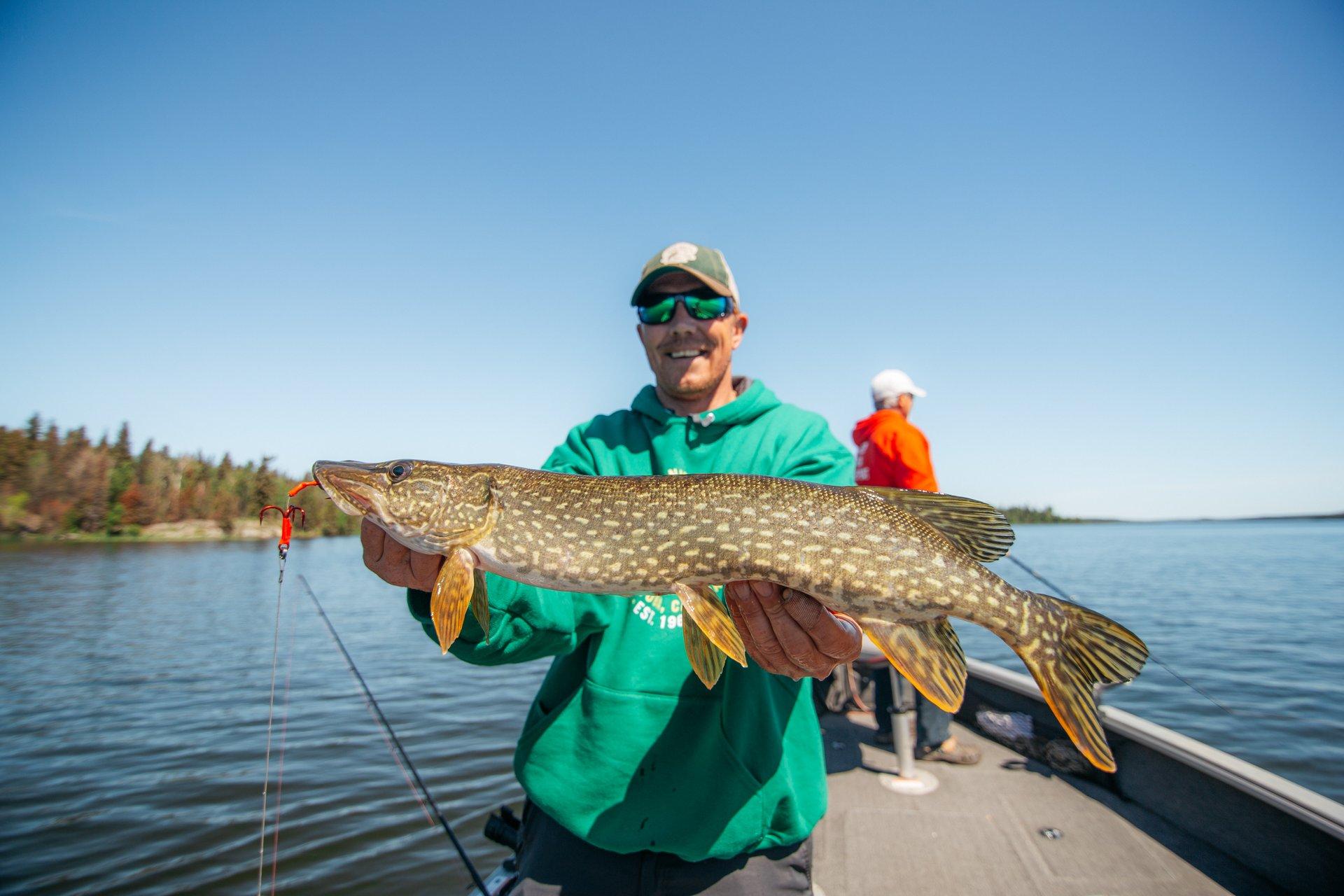 Fishing in Flin Flon, Manitoba | Credit: CoPilot Collective, courtesy of Travel Manitoba
Angling for the big one? When April arrives in British Columbia, the spring run of smelts mean that prehistoric sturgeon are biting--big-time--in the Fraser River near the town of Mission, about 50 minutes east of Vancouver. Catch (and release) one of these dinos, which get up to a monster 2.4 metres in length (and tip the scales at up to 135 kilos), with guides like Sturgeon Slayers and Silverside Fishing Adventures.
In the Maritimes, you can also bring in behemoths in New Brunswick's 2,500 lakes, plus rivers and the Bay of Fundy that laps its shores. When fishing the Fundy's salty depths, you'll get a chance to hook harbour pollock and the curiously named porbeagle--a species of mackerel shark--which can average a hefty 135 kilograms. Inland, springtime is perfect for honing your fly-fishing skills with specialists like Absolute Outfitters, then casting your line in the Miramichi and Restigouche rivers for prized Atlantic salmon and trout.
With more than 80 species of fish, Manitoba (dubbed the "channel catfish capital of the world") lures fervid fly-fishers hoping to bring in these legendary biggies, plus northern pikes, walleyes, and smallmouth bass lurking in its 100,000 lakes and 50 rivers. Drive-to destinations let you find a favourite hole on your own. Or opt for a guided outfitter at remote locales like Eagle Nest Lodge on the Winnipeg River and Wekusko Falls Lodge, which offers year-round fishing in Manitoba's wild northern reaches. And if fishing isn't for you, there are plenty of other Manitoban springtime adventures to be had. 
Keep exploring this spring to discover more adventures in Canada.