The best family vacations in Canada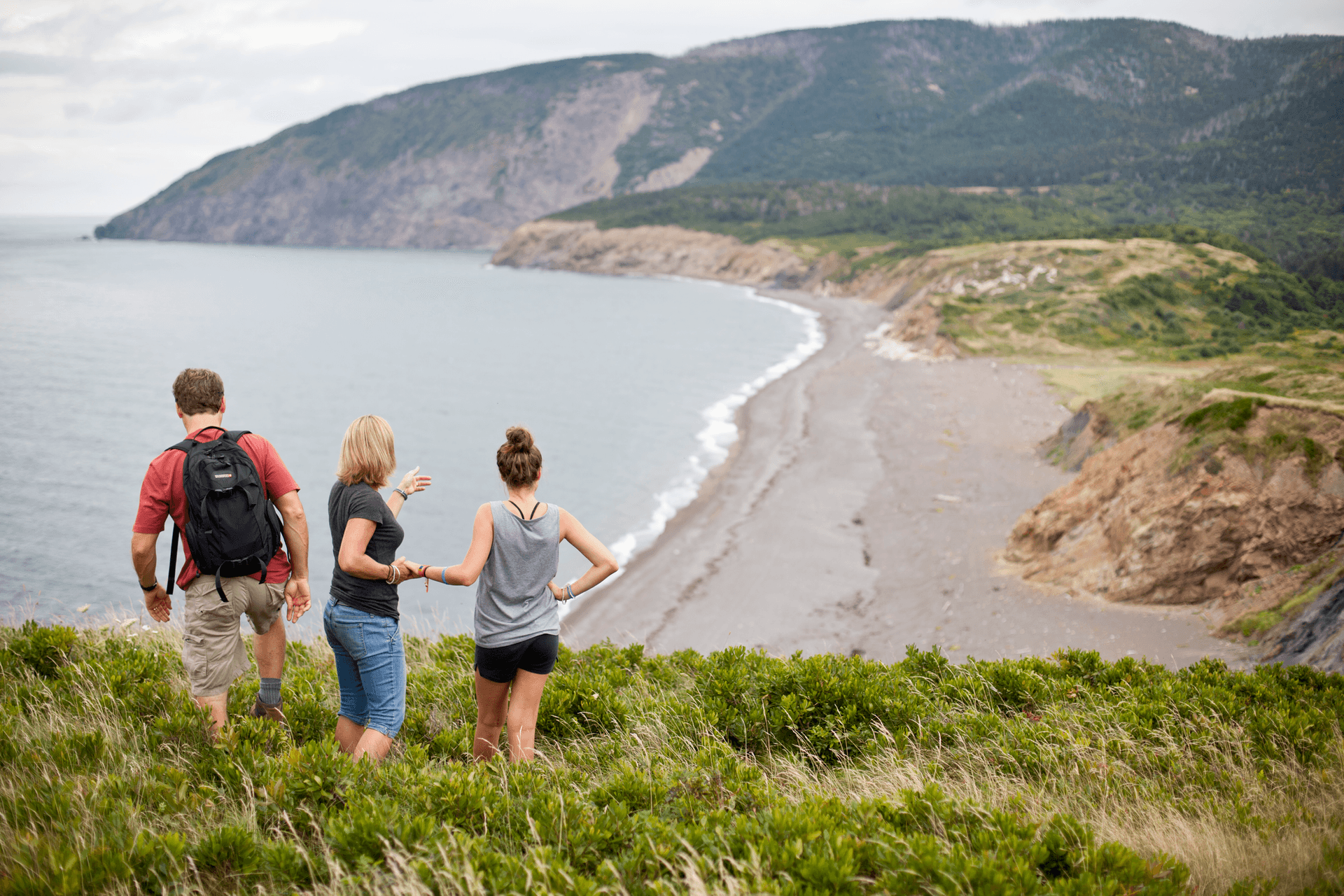 Check the most up-to-date travel restrictions, including border closures, before planning your trip and be sure to contact businesses prior to travel to book reservations and confirm availability.
From eastern beaches to northern lakes, ziplining to horseback riding, puffins to dinosaurs, there's a family vacation destination in Canada to charm restless kids and engage demanding teens--and mom and dad. Discover new places beyond your family's backyard and re-engage with the kids and Canada's natural wonders--and maybe some cheese curds and musical spoons. Here are 13 family getaways to take across Canada.
British Columbia: Vancouver Island
BC Ferries - credit: @glamouraspirit_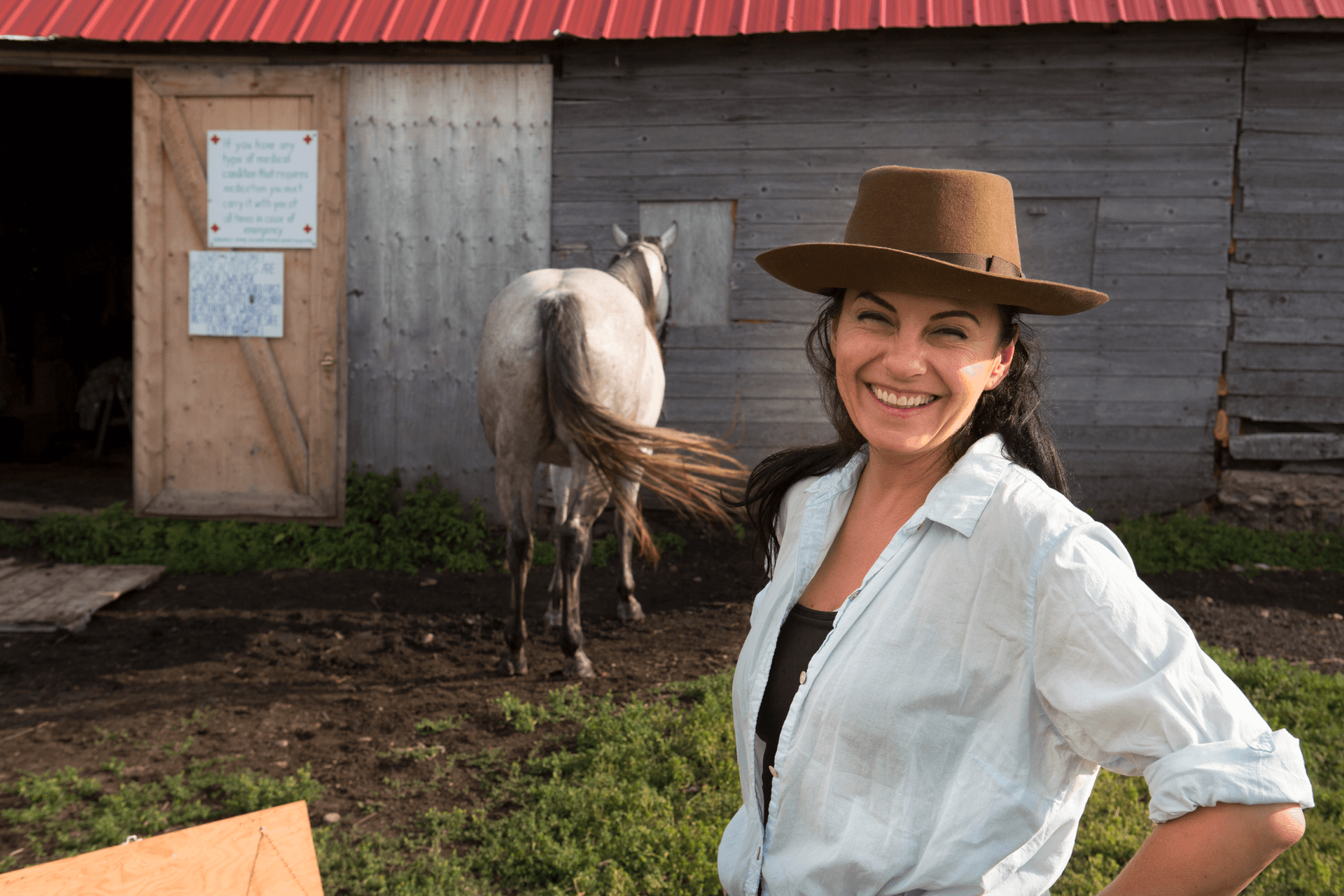 Historic Reesor Ranch, Cypress Hills, Saskatchewan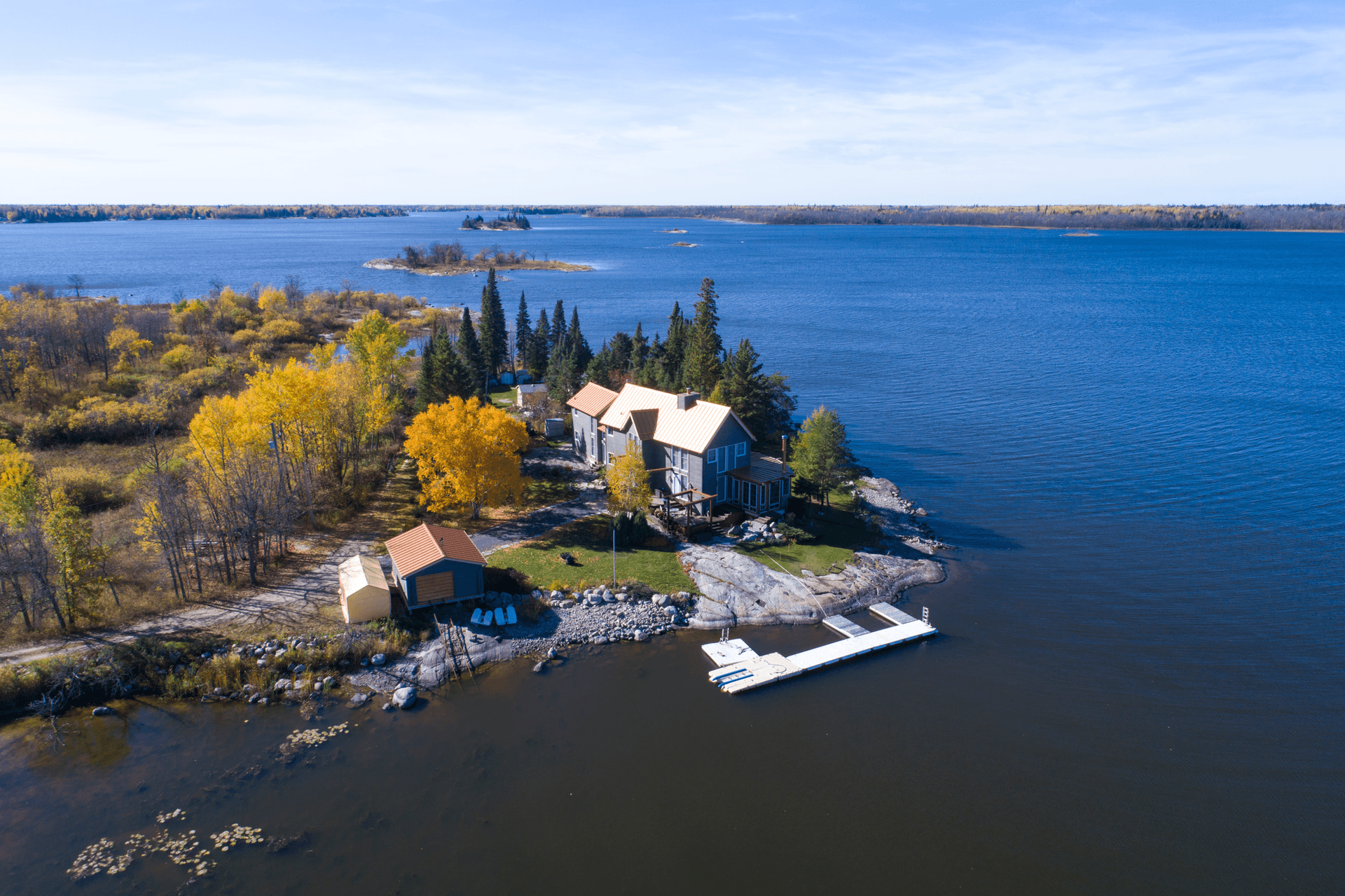 Whiteshell Provincial Park, Manitoba - credit: Sean Scott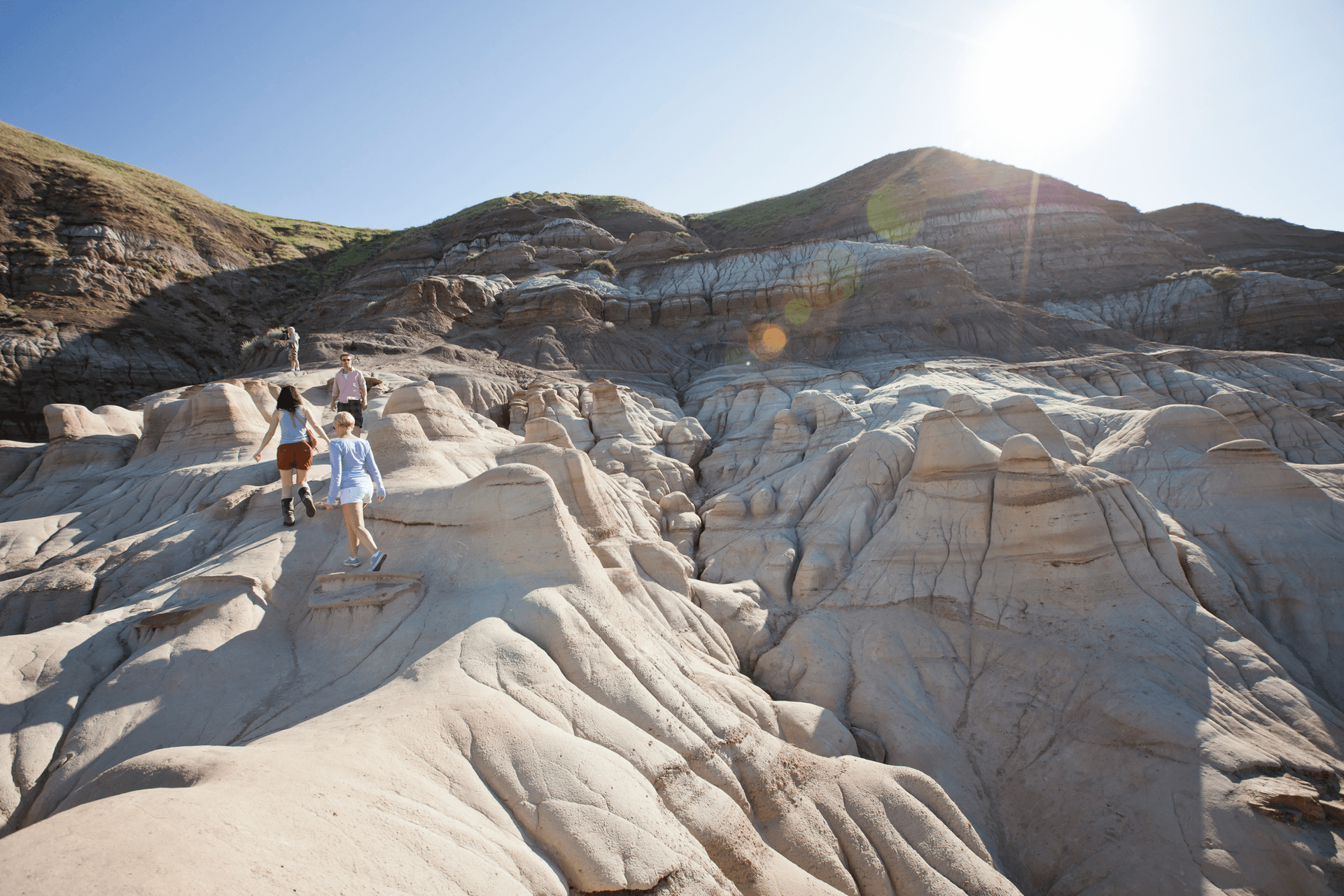 Drumheller, Alberta
Spend a few days in Alberta exploring Drumheller, the dinosaur capital of the world. By the end, the kids will know an Albertasaurus from an Allosaurus and want to be a paleontologist! Set in the Canadian Badlands between Calgary and Edmonton, dinosaur sculptures rise from the streets (kids can climb into a giant T-Rex's jaws!) and world-renowned dinosaur fossils are showcased at the Royal Tyrrell Museum. In nearby Dinosaur Provincial Park, the Centrosaurus Quarry Hike is a trek for older kids and Jurassic Park buffs to discover fossils and the natural hoodoo formations. Blackfoot and Cree legends say the hoodoos come alive at night to protect the land--something the family will appreciate while camping in the park, although there are always cabins back in town.
Ontario: Rideau Canal
Rideau Canal, Ottawa - credit: Ottawa Tourism
Rent your own houseboat, family-bubble style and tour the Rideau Canal from Kingston to Ottawa. Le Boat is an easy-to-navigate adventure in which the family vacation becomes a self-guided cruise along the historic 202-km-long waterway. A shorter four-night trip up the northern canal from Smith Falls to Merrickville includes the fun kids activities of going through locks as water rushes in and out and hopping off in ports for snacks like crunchy caramel Hokey Pokey ice cream (or 100 other flavours!) and climbing aboard a caboose. Boats and locks and trains, oh my!
Nova Scotia: Southwest Nova Biosphere
Canoeing in Kejimkujik National Park - credit: Tourism Nova Scotia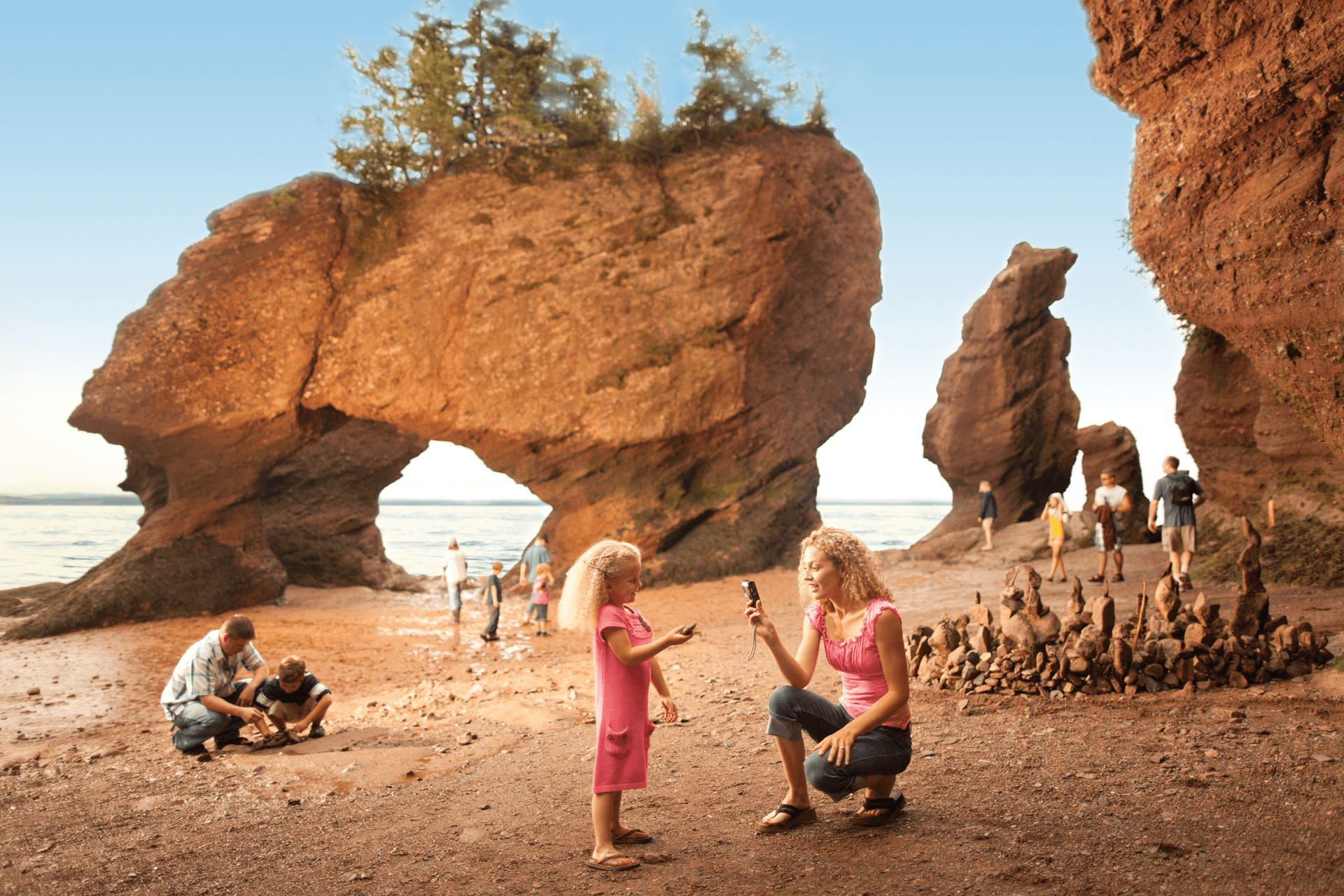 Bay of Fundy, New Brunswick - credit: New Brunswick Department of Tourism and Parks
Canyon Sainte-Anne, Quebec - credit: Canyon Sainte-Anne/Projet Vertical Inc.
Set the family's sights (and sites) high and within a day's drive from historic Qu?bec City. Just 15 minutes from downtown is 83-metre-high (taller than Niagara Falls!) Montmorency Falls. The Parc de la Chute-Montmorency zipline and via ferrata challenges older kids and teens (and adults!), and a post-flight cr?me glac?e molle (soft-serve ice cream) at the Dairy Bar soothes hoarse throats from happy shrieks. Another 30 minutes east, Canyon Sainte-Anne's newest activity will get the kids screeching again and off their smartphones: Air Canyon, an aerial traverse across a 90-metre-high gorge. Keep the no-device distraction going by spending two nights in the Laurentian Massif at Parc national de la Jacques-Cartier in a yurt, a round tent-like structure traditionally used by nomadic families.
Northwest Territories: Great Slave Lake and beyond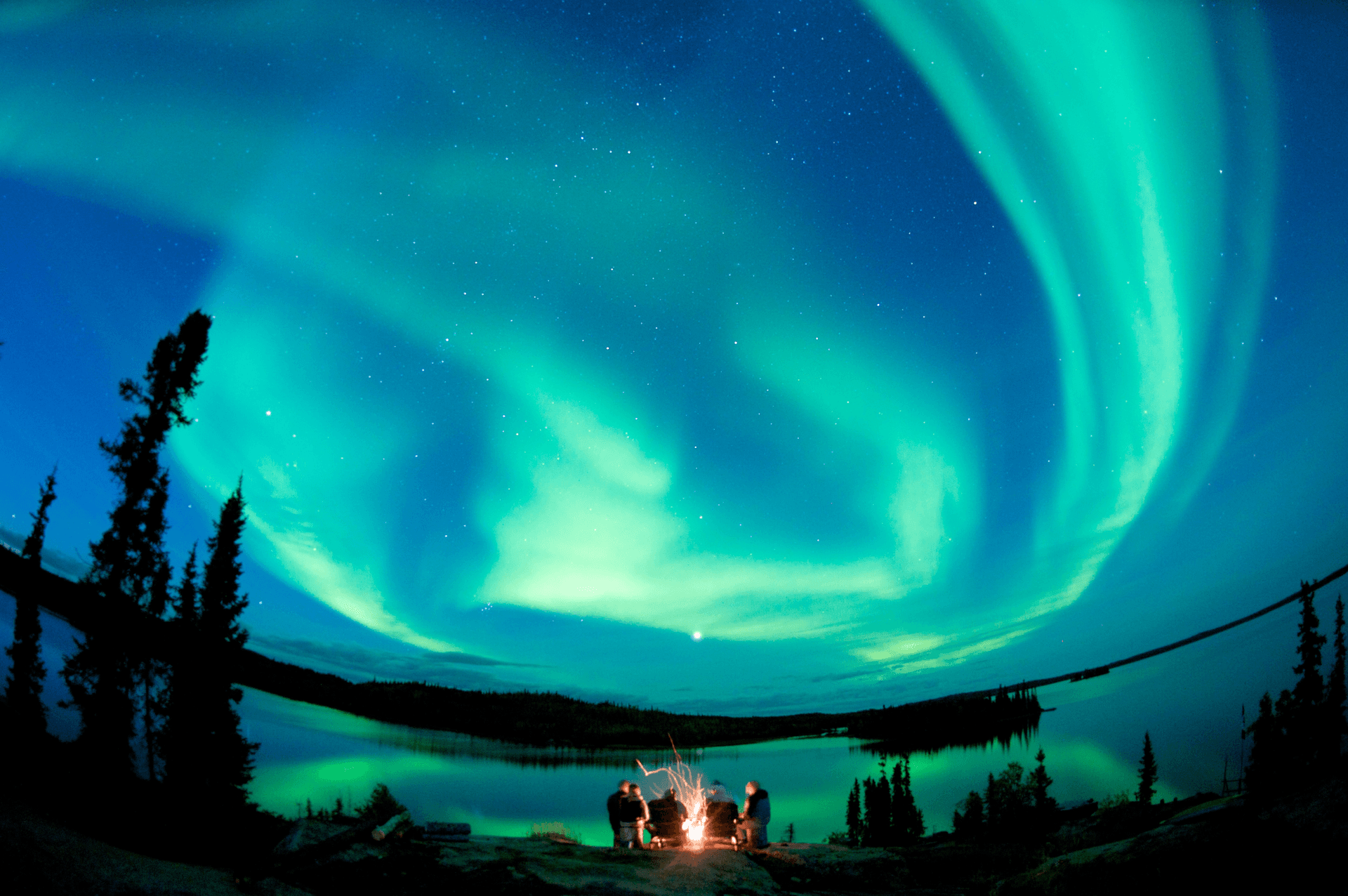 Aurora viewing at Blachford Lake Lodge, Yellowknife, Northwest Territories - credit: Tessa MacIntosh
For anglers and their families, the lakes and fly-in fishing lodges surrounding Yellowknife are the makings of a classic Canadian family holiday, from casting a reel to aurora and wildlife viewing. Whether two nights or seven, it starts with a floatplane ride that will elicit oohs and aahs at any age, skimming treetops and rippled waters before landing at a remote, all-inclusive resort like Frontier Lodge on the East Arm of Great Slave Lake. On another lake and family vacation spot, Blachford Lake Lodge's Old Trappers Cabin is a fun-and-quirky outpost, where an original single-room log cabin (with kid-friendly bunks) is "roughing it" right. (Note: As of September 2020, only locals can visit the region, while travellers coming from outside Northwest Territories must undertake a mandatory 14-day self-isolation in Yellowknife, Inuvik, Hay River or Fort Smith.) 
Yukon: the North Klondike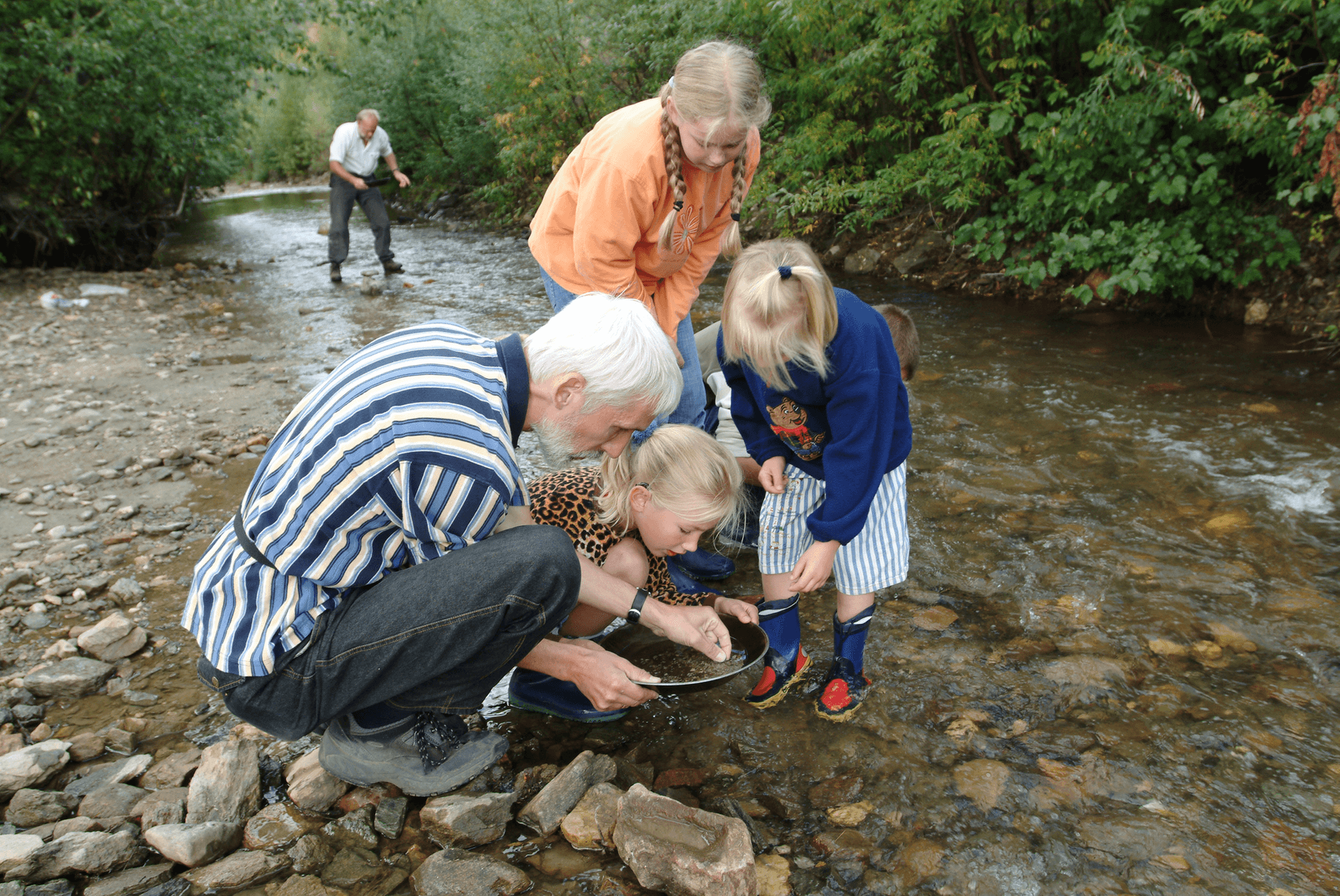 Klondike National Historic Site, Dawson City, Yukon - credit: Government of Yukon
Drive the North Klondike Highway from Whitehorse to Dawson City and into the Gold Rush era. What's "in them thar hills?" Plenty, if you spend the five days it once took to originally travel this route to the goldfields. Stop for a family photo op amidst the wild-west aura of Moose Creek Lodge, let the kids pan for gold, count the many stairs to Five Finger Rapids viewpoint and snack on Braeburn Lodge's gooey and gigantic cinnamon buns. Campsites along the way let the family channel frontier life, such as at Stewart Crossing, where a side trip on the other "rush" of the Silver Trail starts.
Newfoundland: Avalon Peninsula
Cape St. Mary's Ecological Reserve, Avalon Peninsula, Newfoundland and Labrador - credit: Ezgi Polat
Create your own multi-day wildlife safari--whales, seabirds, icebergs--south of St. John's along the coast of the Avalon Peninsula. The whole family can take a boat tour through Witless Bay Ecological Reserve to see the trifecta (and puffins!). Southwest is Cape St. Mary's Ecological Reserve, the most accessible seabird colony in North America with an easy walk to 60-metre-high Bird Rock, covered in the white forms of thousands of nesting gannets--like a colossal ice cream cone! At the peninsula's southern tip, St. Vincent's cobblestone beach is the place to spot humpback whales--right off shore!--and icebergs, which drift by in spring and early summer. Nearby, at the UNESCO World Heritage Site Mistaken Point, yet another lifeform will spur children--and any budding naturalist--to trace the outlines of earth's oldest deep-sea fossils on the craggy rock.
Prince Edward Island: Points East Coastal Drive
Prince Edward Island National Park, Prince Edward Island - credit: Tourism PEI/John Sylvester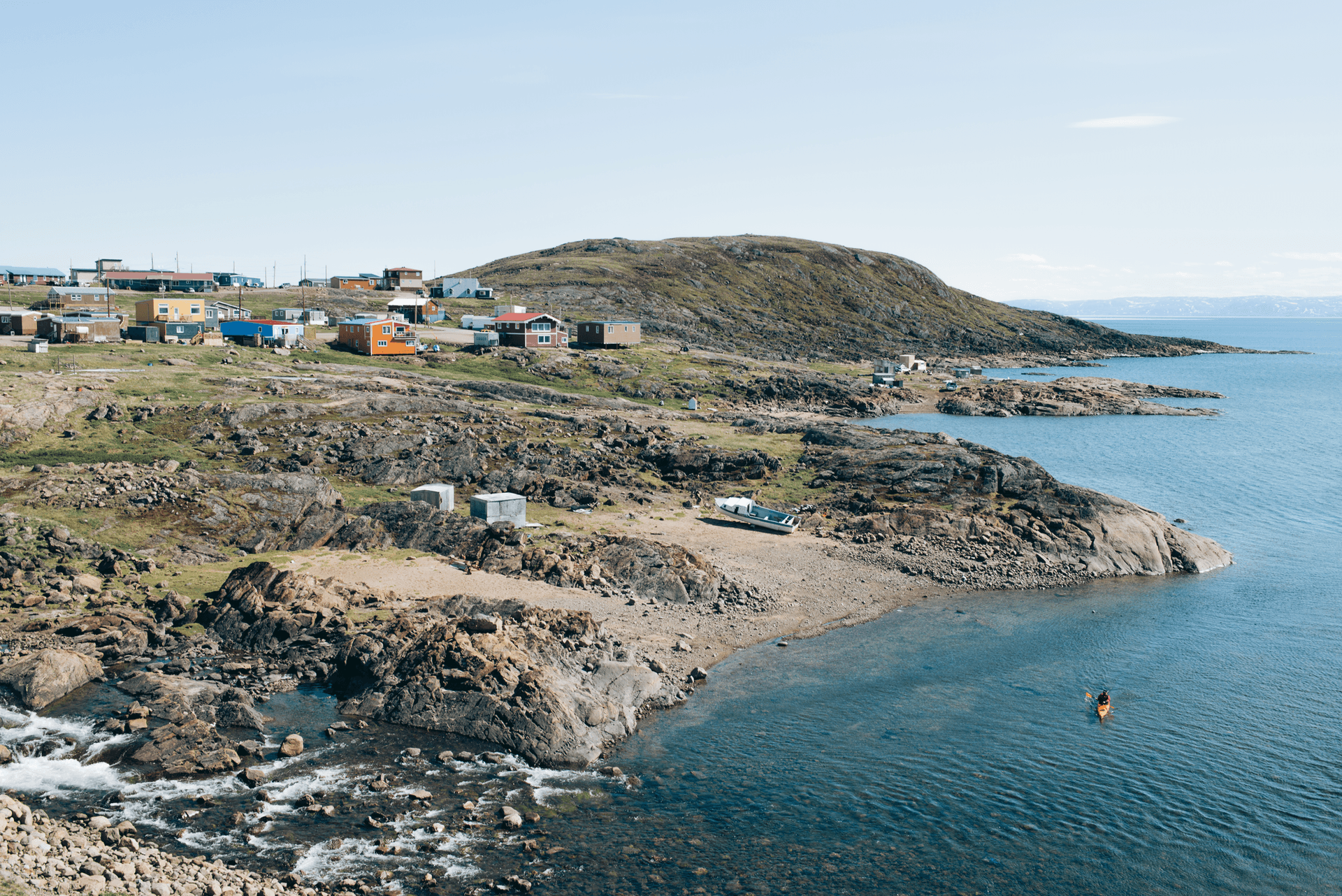 Iqaluit, Nunavut
Discover the far north in Iqaluit on Frobisher Bay (a three-hour flight from Ottawa), an adventurous family vacation base for kayaking, hiking and camping in caribou country. Its Arctic landscape and seascape are the wild backdrop of fun kids activities such as meeting furry friends at the dogsled yard of outfitter Inukpak ("gentle giant" in Inuktitut) and learning the ways of a musher and some new lingo...gee (right!) and haw (left!). Local guides can also take you to Qaummaarviit Territorial Historic Park, 12 kilometres away by boat, where kids can search this small and shiny island--Qaummaarviit means "the place that shines"--for the remains of semi-buried sod houses of the Thule people. (Note: As of September 2020,  the region is closed and inaccessible to visitors. Add this spot to your bucket list for future travel!)