Five wondrous winter festivals in Alberta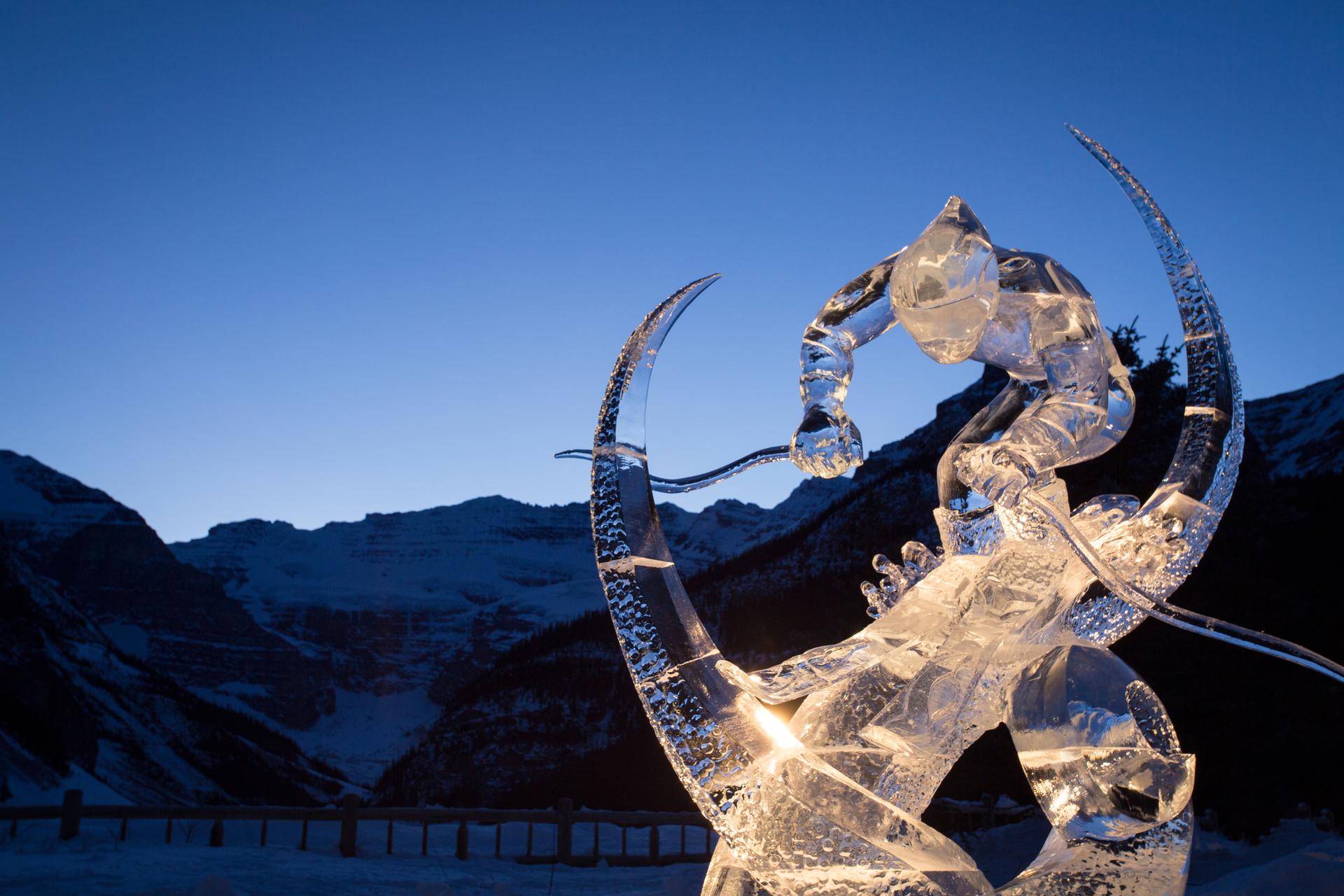 This post was originally published on the Travel Alberta website.
When the hectic Christmas season comes to an end and the festivities of the New Year are over, there's a tendency to feel there's nothing left to celebrate, but in Alberta, the party is just getting started. 
Snow, ice, fun, and games are the common denominators for these five winter festivals, guaranteed to banish those post-holiday blues. 
Jasper in January
One of the best times to experience Jasper National Park in winter is during the annual two-week Jasper in January festival when hotels, restaurants, and attractions offer reduced rates and there are special programs, celebrations, and events to enjoy. Festival goers can choose from a range of activities including sporting competitions, live musical performances, a chili cook-off, wine tastings, dog sledding, ice skating, special workshops, an ice bar, and a huge street party with live performers and fireworks. Marmot Basin Ski Area gets in on the fun with discounted lift tickets, live music on weekends, and entertaining events including the Dual Slalom Race. New this year: A fat-bike racing series through the snow.  
Carve out some romance 
In Banff National Park, brawn meets beauty at the Lake Louise Ice Magic Festival. Over three days in late January, watch professional carvers compete in a test of brute strength, artistry, and precision - creating delicate sculptures from 136 kg blocks of ice. Just being in this glittering winter wonderland inspires romance. So, woo your sweetheart with ice-skating on Lake Louise or a horse-drawn sleigh ride along the shore. Afterwards, keep that fire burning with an alpine fondue dinner for two at the fairytale Fairmont Chateau Lake Louise. Your happily ever after awaits in Banff National Park. 
Party it up in the snow
Celebrate ice, snow, and all things frosty at the SnowDays festival in Banff National Park. This tribute to winter sports launches in mid-January with an alpine bash of epic proportions. The kick-off street party in Banff features ice skating, ice carving, live music, and beer gardens, complete with a bar made out of ice. There's even an ice fire pit. Be sure to check out the coolest playground in town where you can get lost - and found - in the ice maze, fly down an ice slide, and glide around the skating rink. All the festivities lead up to The Big Bear ski and rail event. Chill out to cool beats while watching pro boarders destroy the Bear's custom designed ramps and rails. Hot tunes, cool moves, and bragging rights - are you ready to party? 
All things icy 
Over two weekends at the end of January and beginning of February, the Ice on Whyte Festival takes over a park in Edmonton's Old Strathcona district. Somewhere around 150,000 lbs of ice is trucked in to make giant ice slides, skating surfaces, and great blocks of it get carved up by the pros at the International Ice Carving Competition. Give it a try at a carving workshop. Skate or dance the night away. And don't miss the fire and ice extravaganza on the last night. 
Silver Skate traditions 
Edmonton has more festivals year round than you can shake a hockey stick at. The Silver Skate Festival is the city's oldest winter event, taking place over 10 days each February at Hawrelak Park. Start with a wander through the snow sculpture garden, try your hand at curling, and don't miss the Kortebaan - a long-blade skating race with Dutch origins. Lots to do when the sun goes down, too. Check out the live entertainment at Night Works. Make sure you catch the ever-popular Fire Sculpture event. Best part? Free admission.