Wine, anytime: 8 Canadian wine regions to visit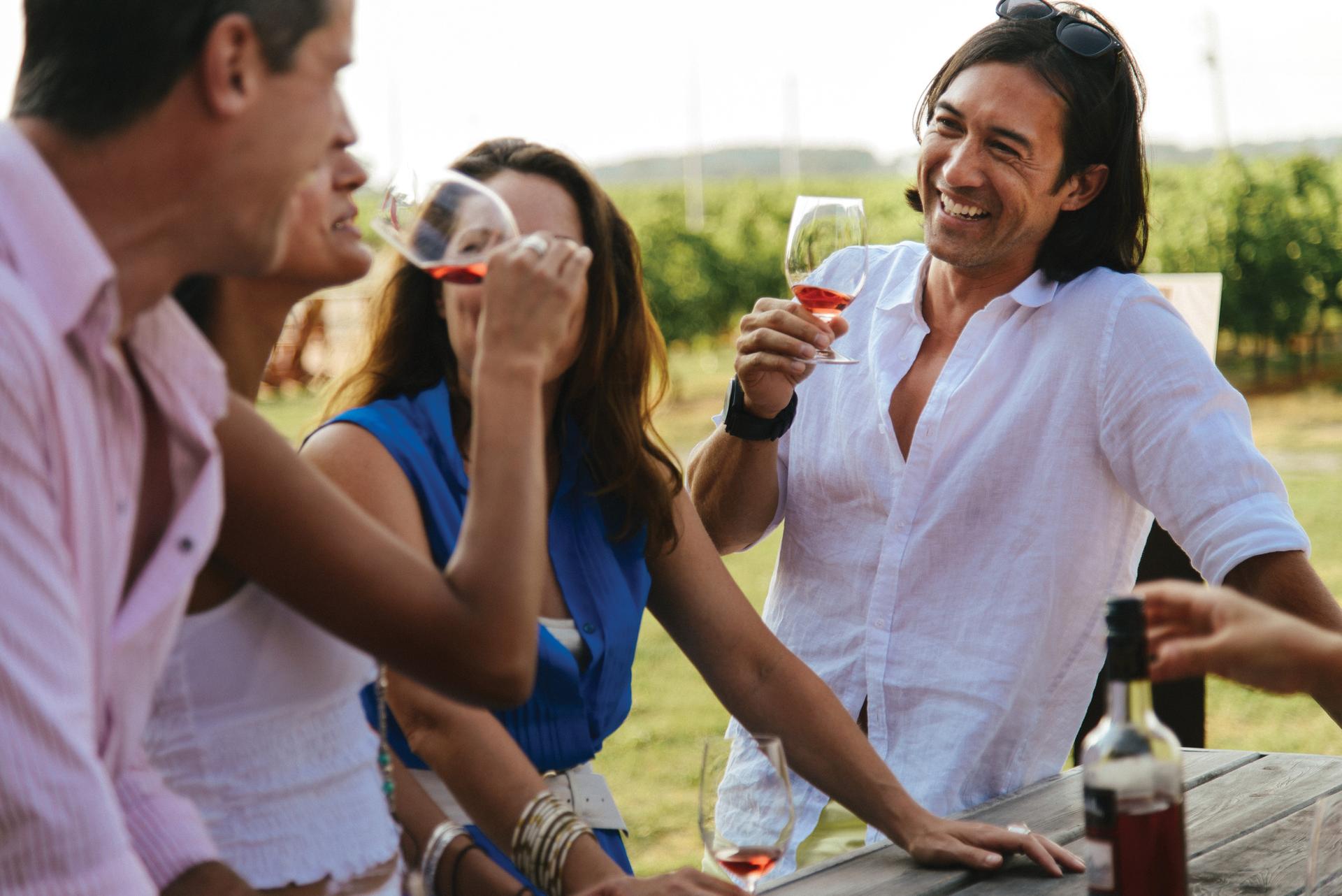 Sure, France, Italy and Spain are big names in wine, but we think Canada can hold its own when it comes to the swirl, sniff and sip. Across the varied landscape of our vast country, you'll find grapes of all types and vineyards that are committed to turning them into the most delicious adult grape juice you've ever tasted.
On your next trip, head to one of these esteemed wine regions and get a taste of what our country has to offer when it comes to one of the world's most popular drinks.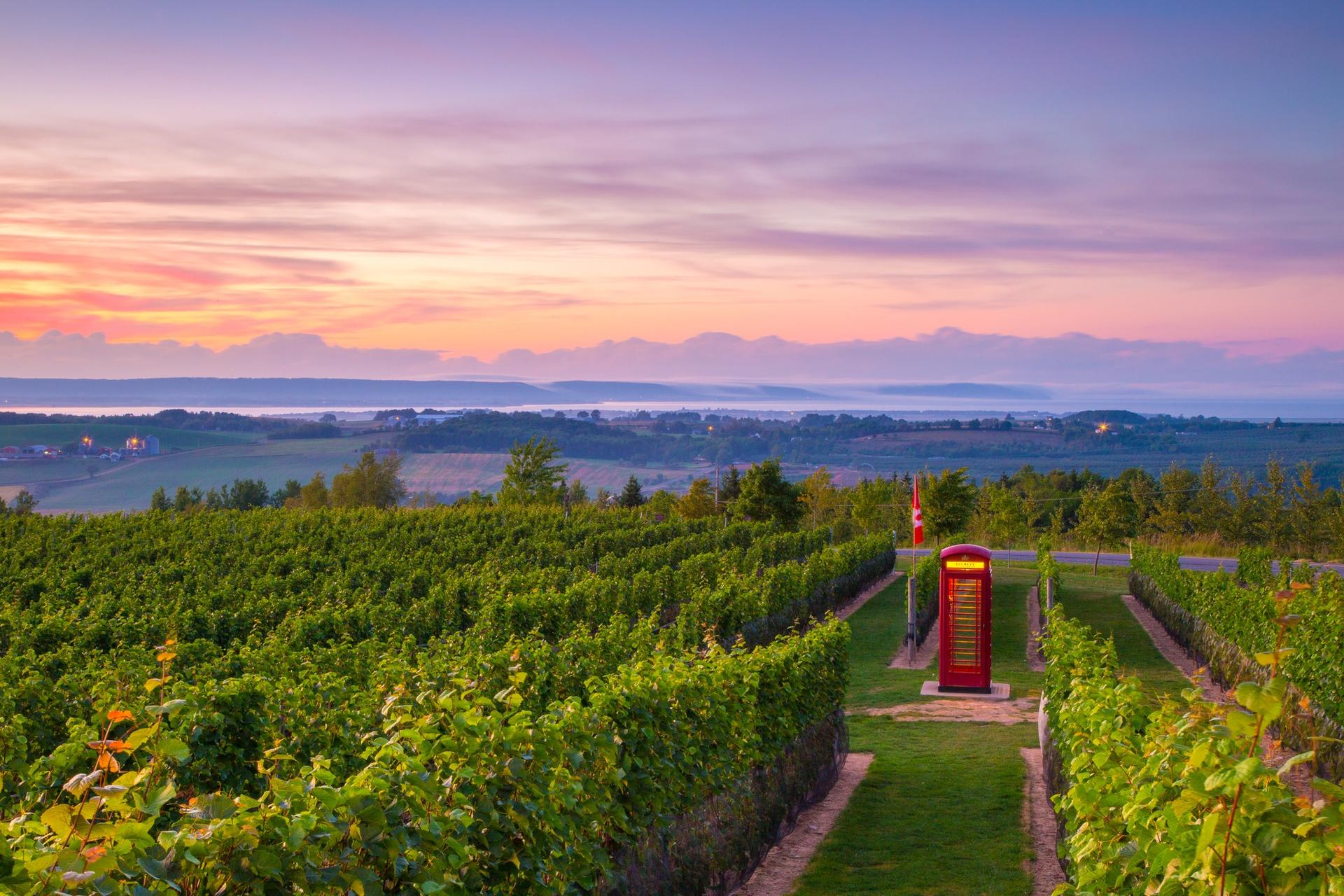 Lucketts Vineyard, Annapolis Valley, Nova Scotia. Photo credit: Tourism Nova Scotia
Nova Scotia's size doesn't inhibit its ability to carefully craft a plethora of wineries. In fact, this Atlantic province has several wine growing areas making it the little province that could in terms of wine. With over 70 grape growers, 800 acres of grapes and a signature wine, Tidal Bay, it won't come as a surprise that this region was one of the first areas to cultivate grapes in North America way back in the 1600s. The climate and soil of this Maritime province is ideal for creating distinct grapes and, in turn, distinct wines. If you're looking for a really immersive experience, imbibe all along the Good Cheer Trail, Canada's first winery, craft brewery and distillery tour, all rolled into one.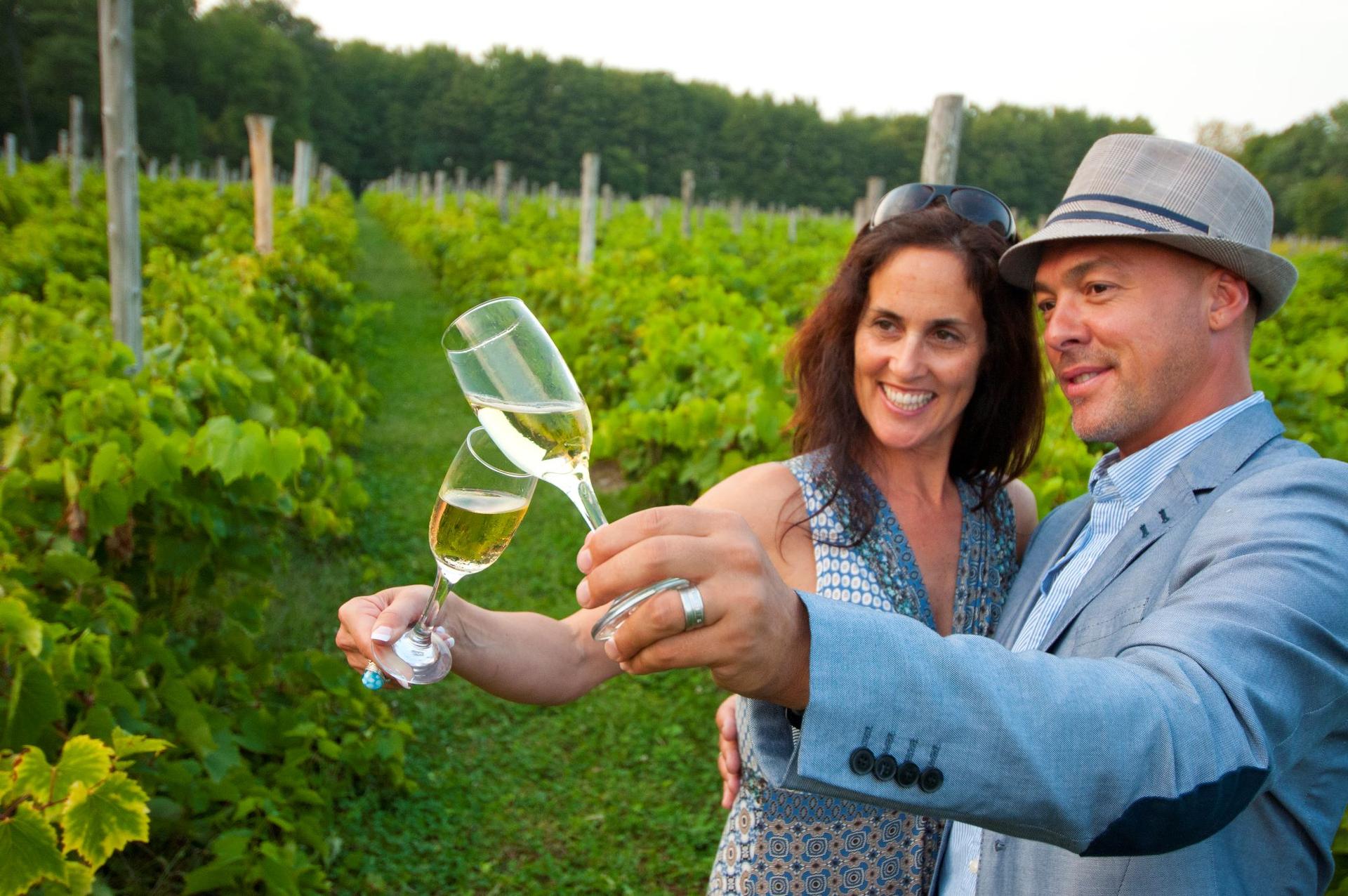 Bromont Winery, Eastern Townships, Quebec. Photo credit: Jean Francois Bergeron
The Eastern Townships, specifically the Brome-Missisquoi region in Quebec, are home to The Wine Route, which connects 22 vineyards that represent 60 percent of Quebec's wine production. Including two of the oldest vineyards in the province, this route will show off the delicious grapes of the region, and also the breathtaking scenery and unique heritage. Snaking through over 130 kilometres of countryside, you'll be treated to tastings of ros?s, ice wines and other local specialties.
Lake Erie North Shore & Pelee Island
The Lake Erie North Shore and Pelee Island wine region is Canada's southernmost spot and features over 10 unique vineyards. Four hours outside of Toronto, this area is known for its warm sun and crisp breezes, which provide the ideal growing conditions for a variety of grapes. Characterised by perfectly balanced sweet and acidic grapes, and a landscape almost completely surrounded by water, the wines produced here are fine for more reason than one. Hop on a bike and cycle through the region, sipping and indulging along the way.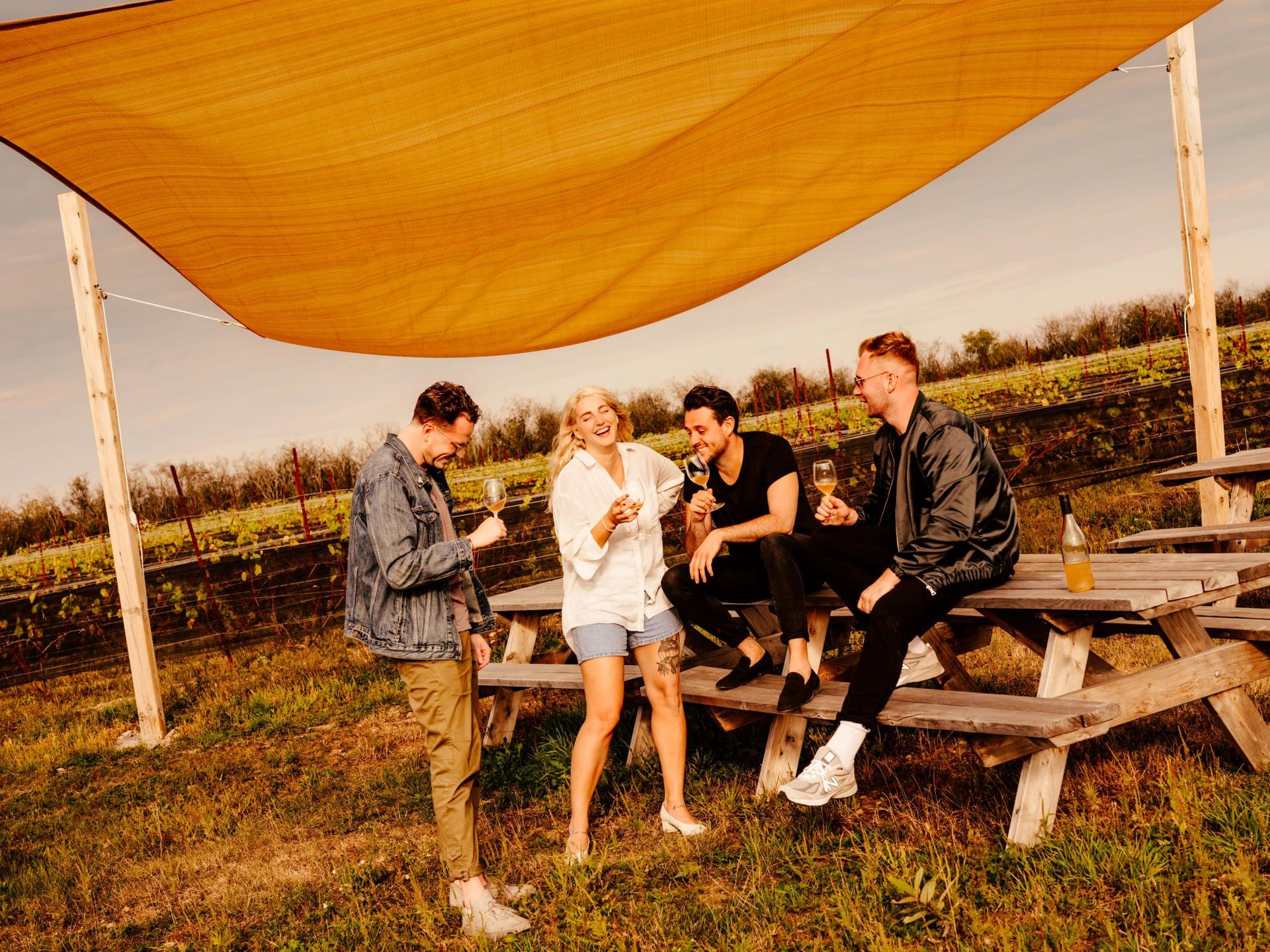 Trail Estate Winery, Prince Edward County. Photo credit: Destination Canada
Ontario's fastest-growing wine region, Prince Edward County, is making a name for itself on the shores of Lake Ontario. Directly opposite to Niagara-on-the-Lake, the varietals grown here are quite similar, but the region is becoming well known for its limestone-rich soil. With cold winters and warm summers, Prince Edward Country is perfect for grape growing. Home to over 35 wineries, you'll be sure to sip a sauvignon blanc or syrah that's just sublime. Plus, this spot was named one of the best places to travel to in 2015 by Travel + Leisure, so it's time you add this quaint spot to your bucket list.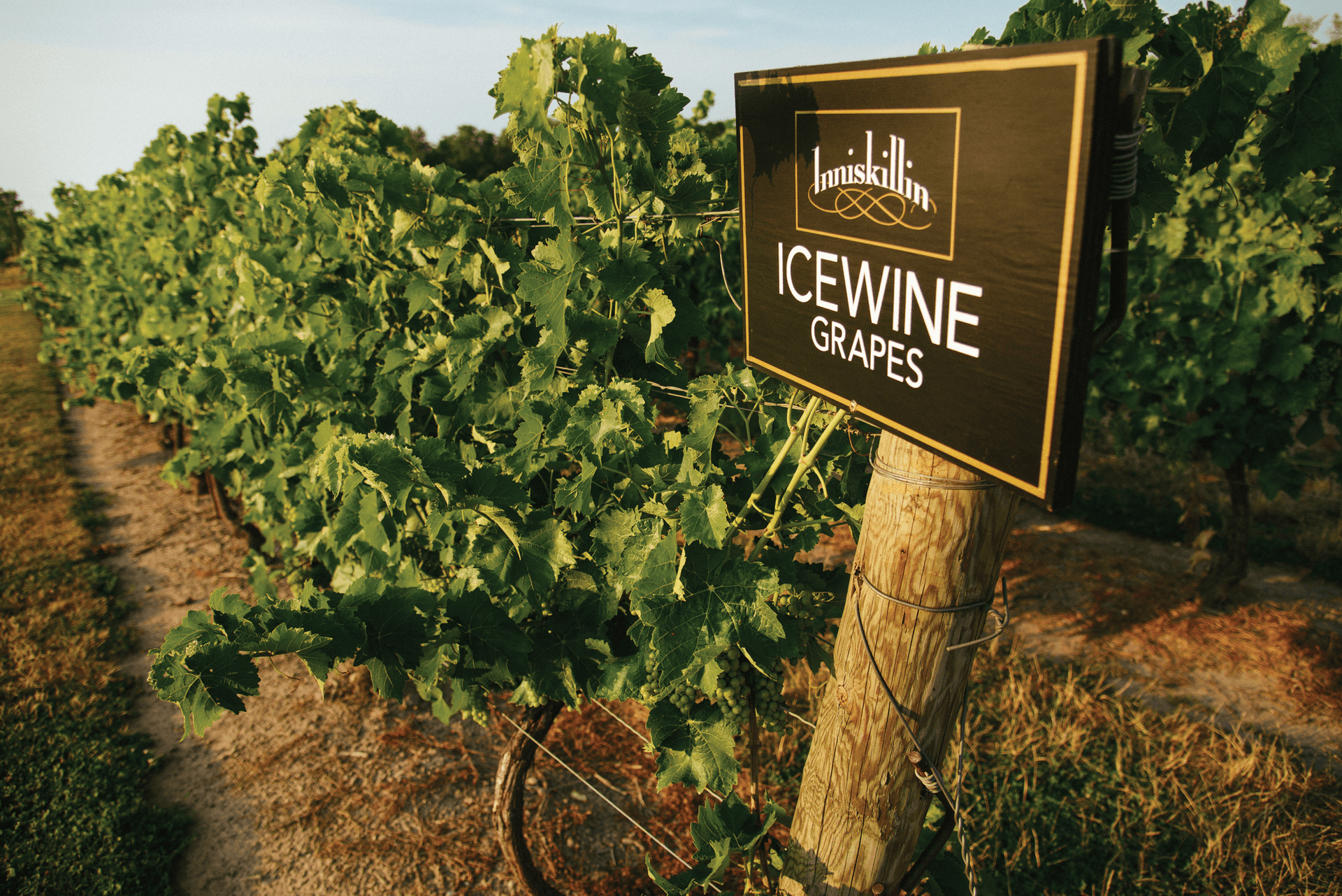 Inniskillin Wines, Niagara on the Lake Ontario. Photo credit: Destination Canada
Known for not only its scenery, but also its robust and flavourful wines, the Niagara Peninsula is one of Canada's most talked about regions when it comes to wine. With more wineries than we can list (including some big names like Jackson-Triggs and Inniskillin), this region extends from the perfectly quaint Niagara-on-the-Lake, to the friendly Grimsby, and is characterised by fertile soil that excels at producing the perfect grapes for delightfully sweet ice wines, among other varietals. Tucked between two of the five Great Lakes, this region shares many similarities in climate to wine-producing regions in France, which further proves that it's a spot all oenophiles should take seriously. Time for a tasting!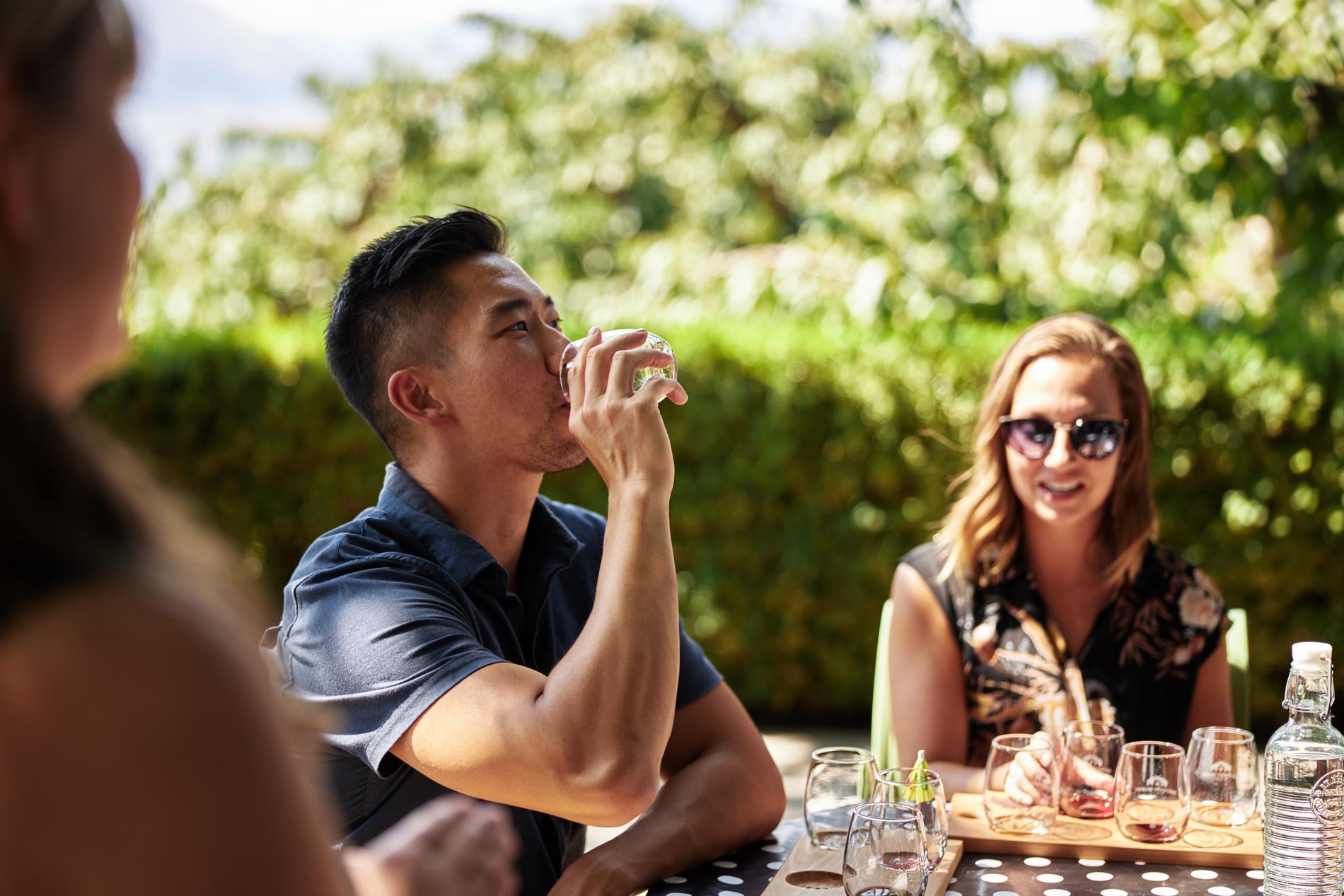 Elephant Island Winery, Naramata, BC. Photo Credit: Destination BC / Hubert-Kang
In BC's diverse climate, you'll find an endless variety of wine to sip, especially in well-known regions like Naramata. The Thompson Okanagan, is one of the most notable regions due to the fact that it boasts over 120 vineyards--we only wish we could visit them all in one trip. Known as the northernmost wine region in the world, the Okanagan area is known for cool climate wine varietals like pinot gris, riesling, pinot noir and more. Conveniently located along a chain of lakes, you'll find the perfect pairing of vineyards and beaches here, making it ideal for a summer getaway. Plus, there are a ton of great wine festivals and even winery cycling tours. If wine isn't enough, this region is also becoming well-known for its ciders, with apple orchards being another popular crop cultivated in the region.
Similkameen Valley, BC. Photo credit: Destination BC / Hubert-Kang
Named one of the world's five best wine regions you've never heard of by enRoute Magazine, the Similkameen area is finally making a name for itself. Having grown fruit for many years in this dry, hot valley, the region has just recently started enjoying more established wineries amongst its mountainous backdrop. Now home to 14 such vineyards, this area's dry heat (bet you didn't know there was a desert in BC!) is perfect for grape growing. Even better, most growers in the area focus on organic farming, meaning your wine will taste as good as it is for the environment.
Vancouver Island & the Gulf Islands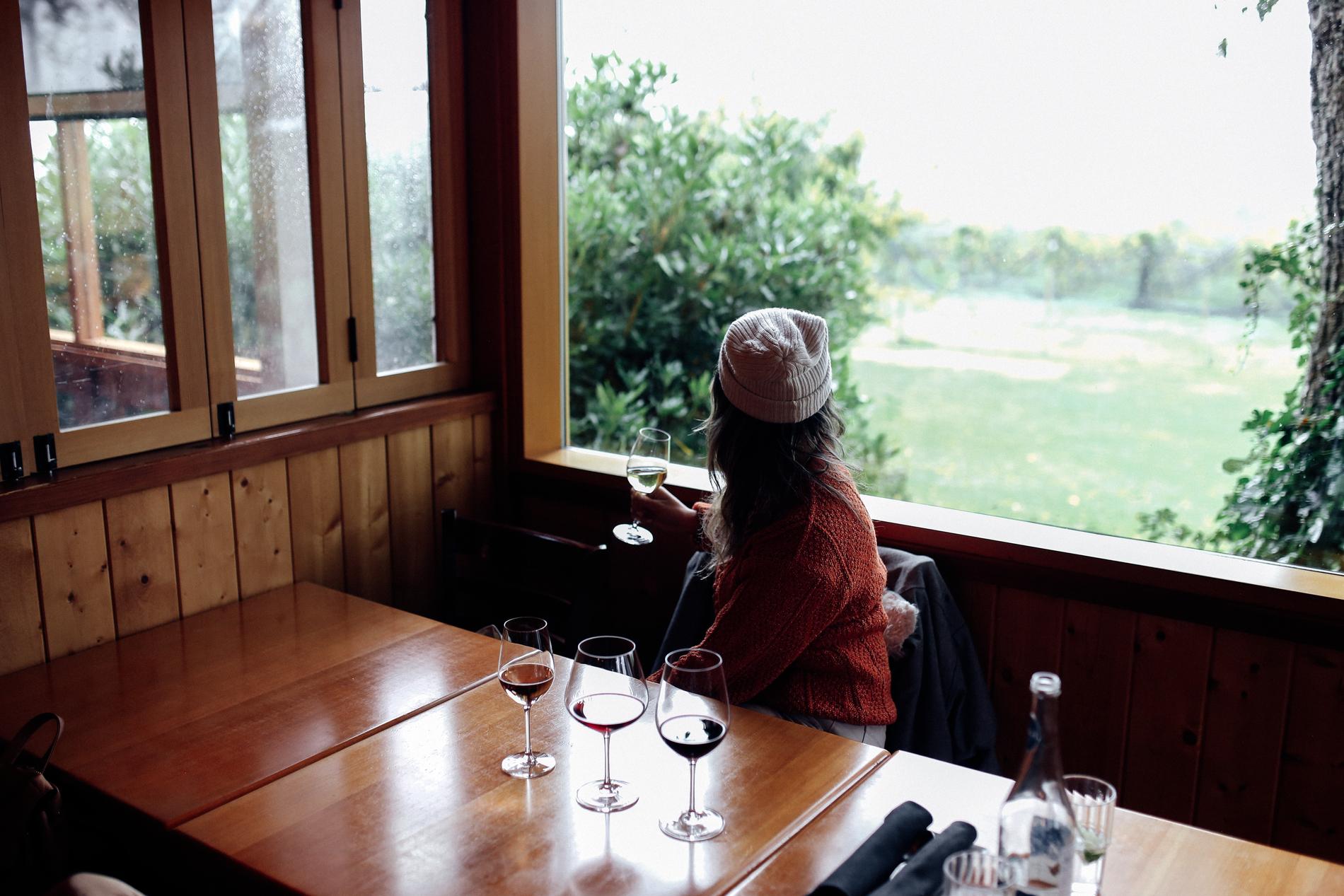 Unsworth Vineyards, Mill Bay, Vancouver Island, BC. Photo credit: Destination BC / Local Wanderer
Hop over the Strait of Georgia and you'll find yourself in West Coast wine country. With picturesque coastlines and friendly local towns, you'll be greeted by clusters of vineyards on the Saanich Peninsula and in the Cowichan Valley. To give you a sense of popularity, the Cowichan Valley (about 40 minutes north of Victoria) has 15 tasting rooms alone. Concentrated in the southeast portion of Vancouver Island, vineyards have spurred a whole culinary movement in the region that's grown to include not just wine, but top-quality food, beer and more. Stop by a vineyard to taste varietals like pinot noir and pinot gris, as well as sparkling and fruit wines, all grown in relaxed settings by family-owned operations.