Whistler's world-class backcountry adventures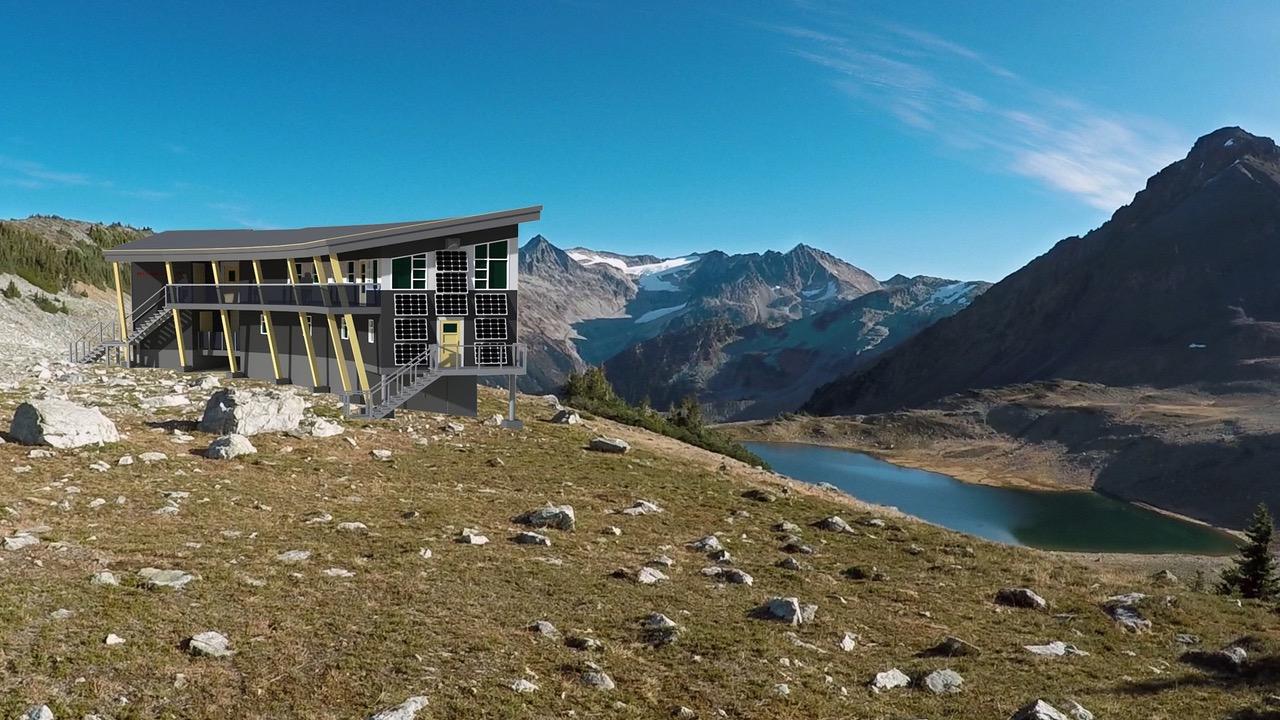 If you dream of hiking the Alps, consider heading to Canada's West Coast instead. Backcountry adventure is huge in the Sea to Sky Corridor, north of Vancouver, especially in Whistler, a four-season luxury mountain playground. Surrounded by vast and stunning nature front and backcountry adventures are a highlight of visiting Whistler because they allow locals and visitors to connect with often untouched environments. To make things a bit more comfortable (once you get there of course -- these adventures are about earning the view), huts and warming shelters have popped up, creating a network and community among backcountry sport enthusiasts. Here are some of the best to explore.
Each winter, some 4,000 people ski the Spearhead Traverse, a 25-kilometre horse-shoe shaped traverse through the Spearhead and Fitzsimmons ranges of Garibaldi Provincial Park. This dramatic wonderland of 13 glaciers and 14 rugged peaks offers excellent backcountry touring and steep skiing. In summer, after the snow melts, the same area reveals hiking trails home to wildflowers and alpine lakes. 
In a grassroots alpine club initiative 50 years in the making, the Spearhead Huts Society is building three huts connecting the traverse. The huts will offer the West Coast's first hut-to-hut experience that the society says will rival the Swiss Alps. The network will allow skiers, boarders, mountaineers, snowshoers, and hikers to warm up, refill their water bottles, use the restroom, and overnight in comfort (versus roughing it in a tent). That means it's prime time to tackle the Traverse, and other top Sea to Sky backcountry favourites in the Whistler area's vast wilderness.
The new shelters are unique because they are so close to one of the world's largest mountain resorts -- Whistler Blackcomb. Though outdoor enthusiasts can head deep into the wilderness, upscale creature comforts are still relatively nearby. Adventurers will be able to pack lighter and go further, plus the modest huts will help minimize negative human impacts on the area. Expect the first of the modern huts, the Kees and Clair Hut, to open at Russet Lake in early 2019, replacing one built 50 years ago. The other two will open soon after at Mt. Pattison and Mt. Macbeth. All three will have spectacular views, bunks, composting toilets, solar power, propane heat, self-serve cooking facilities, dining areas, and gear storage, accommodating up to 40 at a time. Guests can book in advance online and go it solo or hire a guide to take them out on the three- to four-day route.
Elfin Shelter at Diamond Head, Garibaldi Provincial Park
If you can't wait for Spearhead Traverse to open, try Elfin Lakes Shelter in the southwestern part of Garibaldi Provincial Park. Like an alpine postcard, this high-country area is defined by its twin sapphire-blue lakes in a glacier-sculpted, heather-carpeted valley flanked by towering snow-capped peaks. Hike three to five hours up from the parking lot to the solar-powered, propane-heated shelter with bunks sleeping 33 people, and enjoy the vistas of 2,678-metre Mount Garibaldi and the Mamquam Icefield. Hike in from July to October, or ski or snowshoe in November to June. As with all sites, you'll need a backcountry camping permit.
Jim Haberl Hut in the Tantalus Range
Another stunner is the Tantalus Range northwest of Squamish in Tantalus Provincial Park. It's a long 14-hour, two-day trek for intermediate and advanced climbers or ski mountaineers over rock and glacier to the Jim Haberl Hut, but well worth it. Plus, you'll get to stop (and stay) at the Tantalus Hut on your way there. The payoff is uninterrupted views from the ridge that seem to go on forever. Visitors can also heli in from Squamish. With a spacious kitchen and sitting room, the hut is a true refuge perched at 2,030 metres on the lengthy ridge between Mt. Dione and Mt. Serratus, overlooking the Strait of Georgia and Vancouver Island. Make sure you head here during the warmer months -- both the Jum Haberl and Tantalus Huts aren't accessible on foot or ski in winter.
Hike from the PEAK 2 PEAK
If you want to do a spectacular day hike, ride the PEAK 2 PEAK gondola between Whistler Blackcomb's mountains and start from the top. Two of the best advanced routes are the 1.8-kilometre Decker Loop and 9.4-kilometre High Note Trail. Decker is tough -- it's a steep climb ascending 134 metres up the Garibaldi Provincial Park boundary ridge, then down a boulder field with killer views of Overlord Glacier at the trail junction. Pause there for lunch amid the wildflowers in summer. The showcase High Note is Whistler's highest trail, with an elevation gain of 258 metres. An epic hike for one day, you'll go up and down, crossing water, valleys, and traversing the mountain and Musical Bumps with iconic vistas throughout, including the Black Tusk spire.
Callaghan Country ski-in/ski-out
If visiting a snow-frosted cabin in the hushed forest is on your bucket list, Callaghan Valley is a must. Ski in to Journeyman Lodge here, nestled in the Coast Mountain Range just south of Whistler. The off-the-grid, full-service inn is only accessible by helicopter, snowmobile, snowshoe, or ski. So it has just what you need to unplug -- no wifi, a traditional Scandinavian sauna, rustic-chic sleeping quarters, a comfy lounge, and communal dining room serving three-course family-style meals -- the perfect reward for a 13.5-kilometre cross-country ski in. Plus, the lodge transports all your luggage for you.
After getting away from it all, savour the good life in Whistler by dining, sipping designer cocktails, gallery hopping, and people-watching at an outdoor cafe in Whistler's European-style pedestrian Village.