Waterton wildlife encounters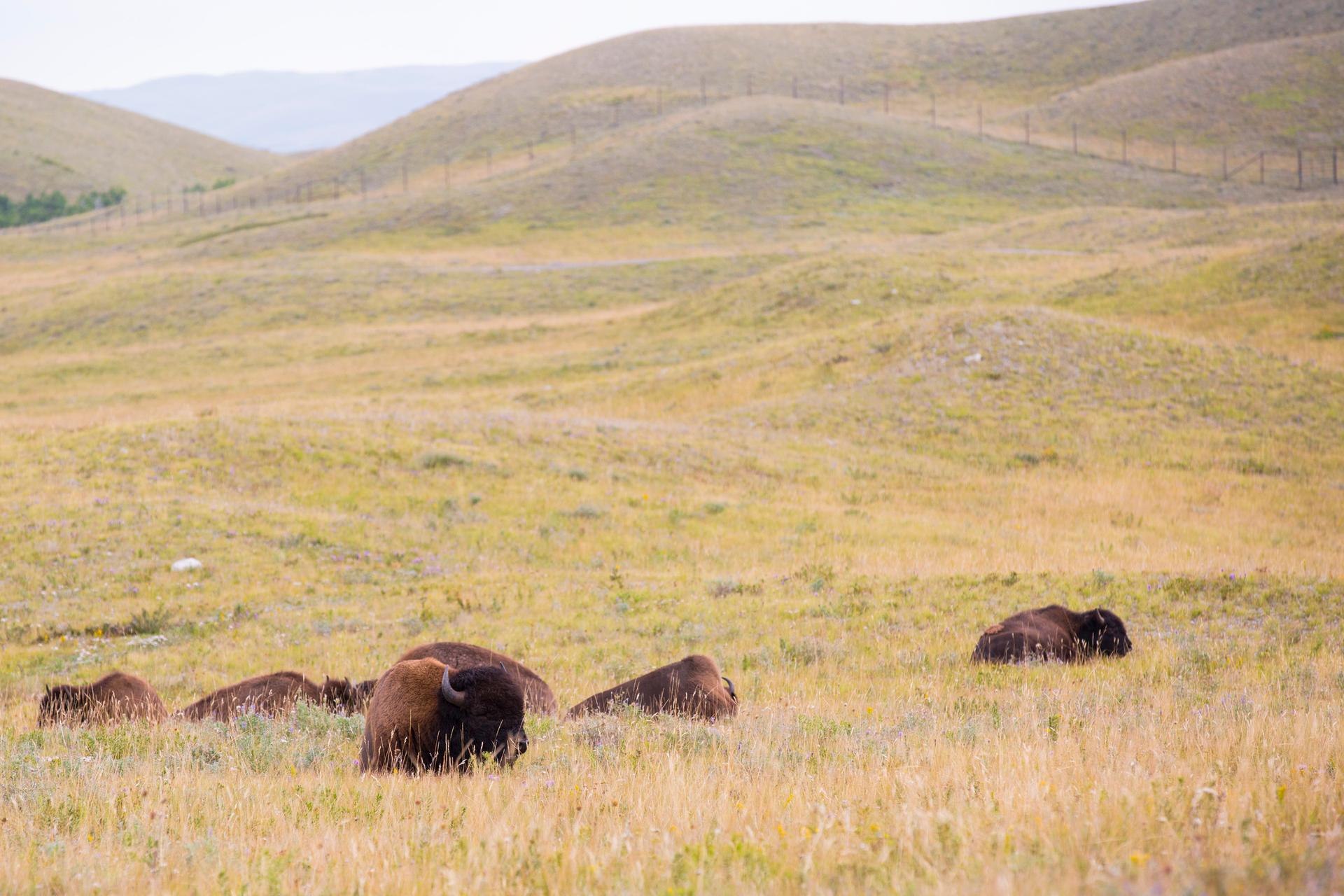 After you cross the bridge over the red-stained chasm en route to Blakiston Falls, you might start to notice game trails emerging onto the path, revealing this park to be home to more than just birds.
Unique topography
Why is this UNESCO World Heritage Site such a hotspot for wildlife? The secret lies in the park's distinctive topography. When you enter from the east, you gain no elevation. Rather, the mountains rise dramatically around you, straight out of the grasslands. This creates a collection of habitats, plants, and wildlife so unique that the area has been called one of the most biologically diverse places in North America.
The relatively small region — just 195 square miles — is home to moose, bear, elk, lynx, 250 bird species, and 24 species of fish — to name a few. Your chances of seeing wildlife are better than good.
Waterton wildlife weekend
Autumn is prime time, when migration and the rutting season present spectacular conditions for wildlife encounters. Every September, the town of Waterton hosts the Waterton Wildlife Weekend. Professional photographers will help you get incredible shots of wildlife, such as the gathering of over a thousand elk as they migrate through the area. You'll see extraordinary jousting and bugling right along the roads. And, if you time your trip well, you may also witness hundreds of golden eagles heading south for winter.
An intimate wildlife experience
If you'd rather not explore on foot, you can drive the twists and turns of Waterton's Akamina Parkway, delighting in the scenery and fresh mountain air. You may even live an experience like this one:
"It's midday so I'm not expecting to see any animals. But, all of a sudden, a cinnamon-coloured black bear emerges from the forest onto the road directly ahead of me. The bear seems unfazed by my presence, and with no one else around I relish a few minutes with this magnificent creature before it saunters back into the woods."
If you're ready to plan your next wild adventure, check out the Travel Alberta website.