Toronto's top summer food festivals and markets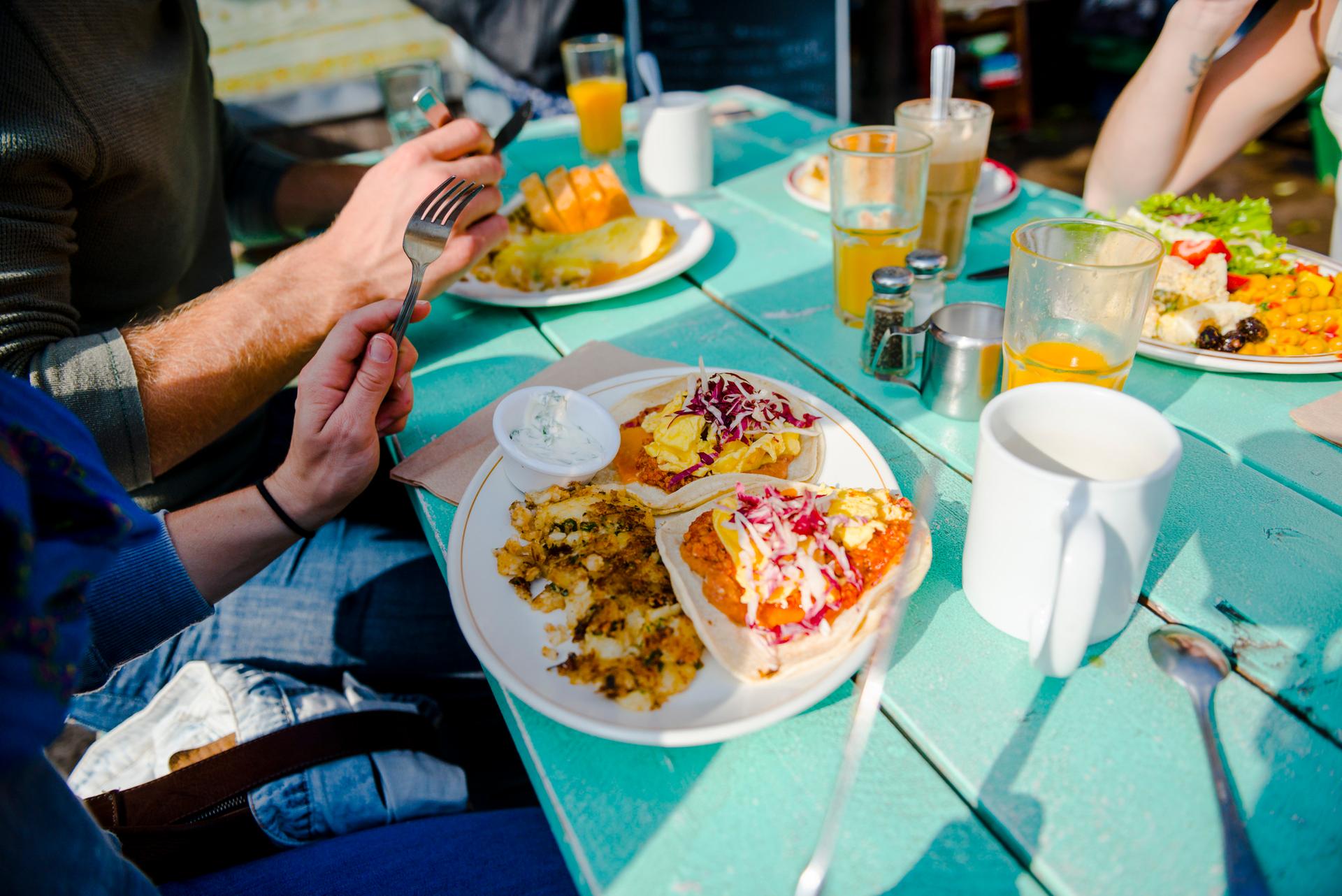 Toronto has over 8,000 restaurants. We know that's a few too many to take in on your next weekend in Canada. So instead, why not explore a food festival or market where many of these restaurants set up shop for a day or two? Throughout the summer, Toronto brims with things to do, including many diverse and delicious events that showcase the city's culinary chops.
Dig in at these festivals and markets on your next visit.
Twenty chefs. Seventy artisan producers. Thirty-four cooking demonstrations. Twenty live demos. Phew, that's a lot of food festival fun. Toronto's tastiest festival is a must-visit, serving up signature dishes and featuring the city's finest restaurants.
Barbecue as far as the eye can see is what you can expect at this food fest and fundraiser. Stop by for saucy ribs of all sorts, entertainment, and events. What kind of entertainment and events you ask? Stick around after chowing down for an Elvis impersonator, local bands, breakdancers, and more. Had your fill of fun? Enjoy another rack of ribs from one of the 12 other "ribbers" on site.
Less of a festival, and more of a chance to try restaurants you might not usually try, Summerlicious is an event where restaurants from across Toronto offer 3-course prix fixe menus for a special price. With over 200 options all ranging from $18-45 CAD (for three whole courses!), you're encouraged to try something new and delicious over the course of two weeks.
The name says it all. Head to this food-filled festival for free admission and a ton of vendors. They also encourage attendees to give back, by bringing a non-perishable food item to donate, so you can feel good about stuffing your face.
Keen to try creative concoctions like Japanese crepes or fried ice cream? Then add Markham's Night It Up! Market to your to-do list in Toronto. Taking place over one weekend, there's more than just food at this festival. Be prepared for games, all sorts of vendors, and even fun activities like outdoor movies. Now that's the making of a perfect summer evening.
Toronto's Festival of Beer
Sure, it's not food, but for some of us beer is part of our daily diet. Stop by Toronto's Festival of Beer for beer samples (of course), live music, and to meet like-minded beer lovers. With brews from all over the world and performances for every taste, you'll understand why this event sells out -- grab your tickets while you can!
T&T Waterfront Night Market
Get ready for your fill of yum. Focused on bringing together the finest Asian street food vendors, T&T Waterfront Night Market is a food lover's dream. Plus, the event offers a stage full of local entertainment and cultural performances, as well as rides, carnivals, special shows, and more.
Toronto Food Truck Festival
Food trucks are a great way to explore the diversity of a city's cuisine. Of course, they're super fun and tasty too. Stop by Woodbine Park for this festival that offers food, beer, eating challenges, and live music. Bonus: admission is free, meaning it's time to enjoy some of the city's best takeaway under the trees.
Krinos Taste of the Danforth
Over 1.65 million people flock to Danforth Avenue every year to get a taste of Greektown. With food from all over the world, free activities, and 20 years under their belt, this festival is truly a Toronto staple. Plus, this year they're looking to break a couple of Guinness World Records -- one surefire way to make sure your vacation is memorable.
Toronto Vegan Food and Drink Festival
Get ready for something that's 100 per cent vegan, and 100 per cent delicious. This all-vegan expo features the city's best offerings as well as highlights from out of town. Stop by for a craft brew, a plate of comfort food, and a live performance. Tickets are only $10 CAD and grant you access to all the delicious vegan delicacies you can imagine.
Have a sweet tooth? Listen up! This festival with free admission serves up all the sugary goods you can eat. Benefiting SickKids (sweets supporting a sweet cause!), Sweetery will treat you to creations concocted by George Brown chefs as well as pi?atas and loot bags. If that doesn't delight your inner kid, we're not sure what will.