The top festivals in Toronto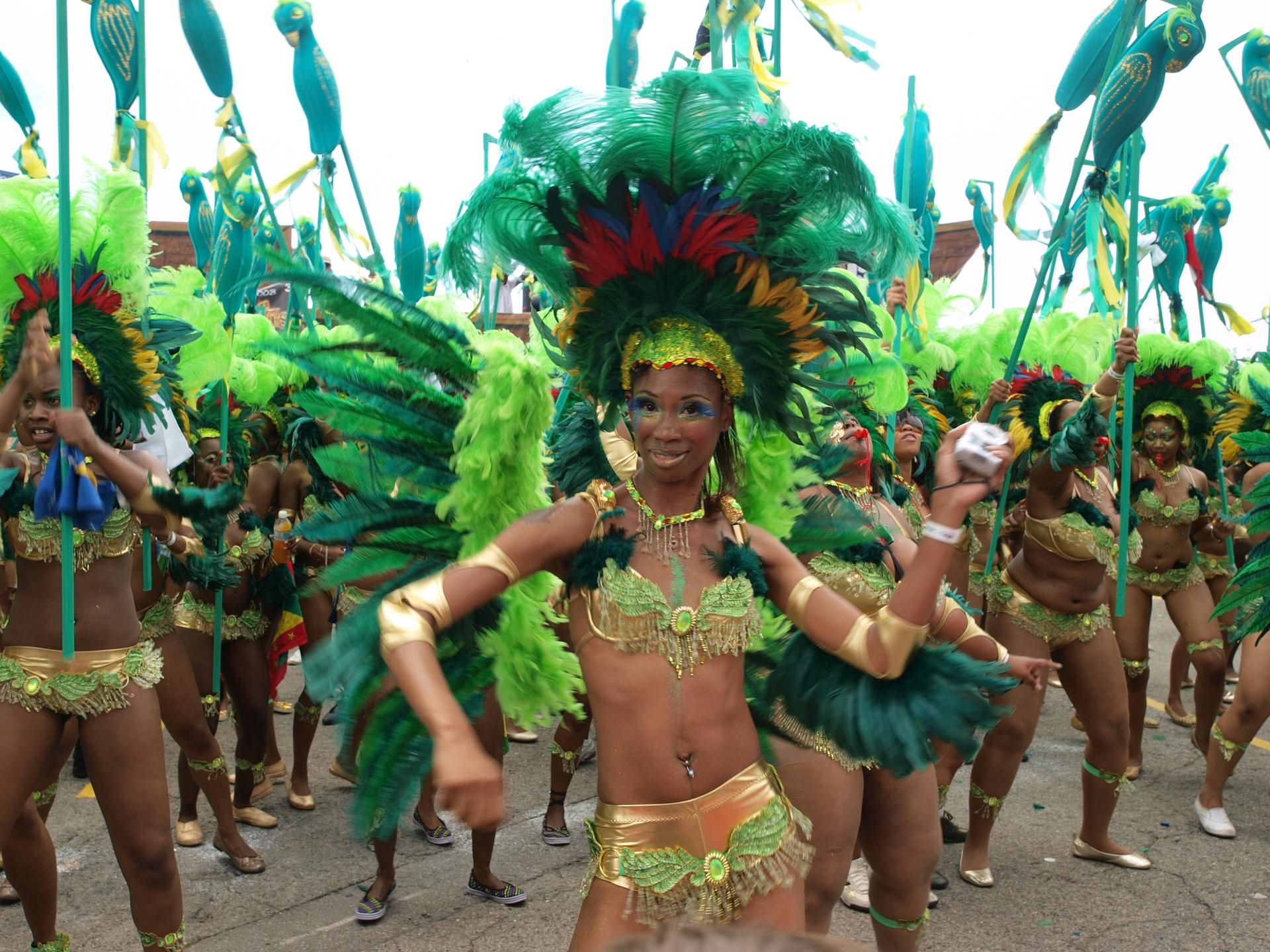 The biggest city in Canada, Toronto might also be the busiest. Dozens of festivals of all kinds fill the calendar year-round. No matter what kind of music, dance or film you're into, there's a big event with your name on it.
We've put together a list featuring some of the top festivals in Toronto, so you can start planning your holiday now.
Indie Music
NXNE: Maybe you've heard of SXSW? Well, Toronto hosts its Canadian counterpart, NXNE, at a variety of venues throughout the city. The last NXNE featured acts like MSTRKRFT and The Joy Formidable. 
Canadian Music Week: An incredible 1,000 artists perform at more than 40 venues during Canadian Music Week, a hugely popular celebration of the country's best and brightest musicians, as well as film and comedy. Past acts include Tegan and Sara, and the Sheepdogs.
Riot Fest: Punk, rock, metal and hip hop all share the limelight at Riot Fest. Music fans flock to Toronto's Downsview Park to enjoy acts like Weezer and the Wu-Tang Clan in a carnival setting. 
Alternative, Roots and Hip-Hop Music
Field Trip: The National and Robyn headlined Field Trip 2016, part of a bill that also featured Santigold, Of Montreal, and more. Held at Toronto's historic Fort York, Field Trip is a must-do festival.
Bestival: The Cure and Tame Impala headlined the last Bestival, in Toronto's Woodbine Park. Imported from the UK, Bestival is known for its magical, eclectic stages, great costumes and party vibe.
WayHome: LCD Soundsystem, Arcade Fire, The Killers and Major Lazer topped a stacked line-up for the 2016 WayHome festival, held in Oro-Medonte, Ontario, close to Barrie.
OVO Fest: Drake's love for Toronto led to the creation of OVO fest, an annual event during which the rapper recruits local acts and industry superstars for two days of performances. In 2016, Snoop Dogg and Wiz Khalifa joined the rapper on stage.
Toronto Urban Roots Fest: There's indie, there's roots, there's soul, there's folk, there's fun... there's just about everything. The Toronto Urban Roots Fest rocks the Historic Fort York Common during September.
Jazz
TD Toronto Jazz Festival: With three decades of great events to its name, this premiere festival has imprinted itself on the city with the help of renowned stars like Miles Davis and Diana Krall. More than 2,000 musicians come together for 400 performances that truly move the entire city.
Beaches International Jazz Festival: Rather than try and take down its jazz elder, the Beaches Festival takes a different approach, with a line-up featuring many musical styles (jazz, African, Caribbean, R&B) and other attractions, like visual art and a street festival component.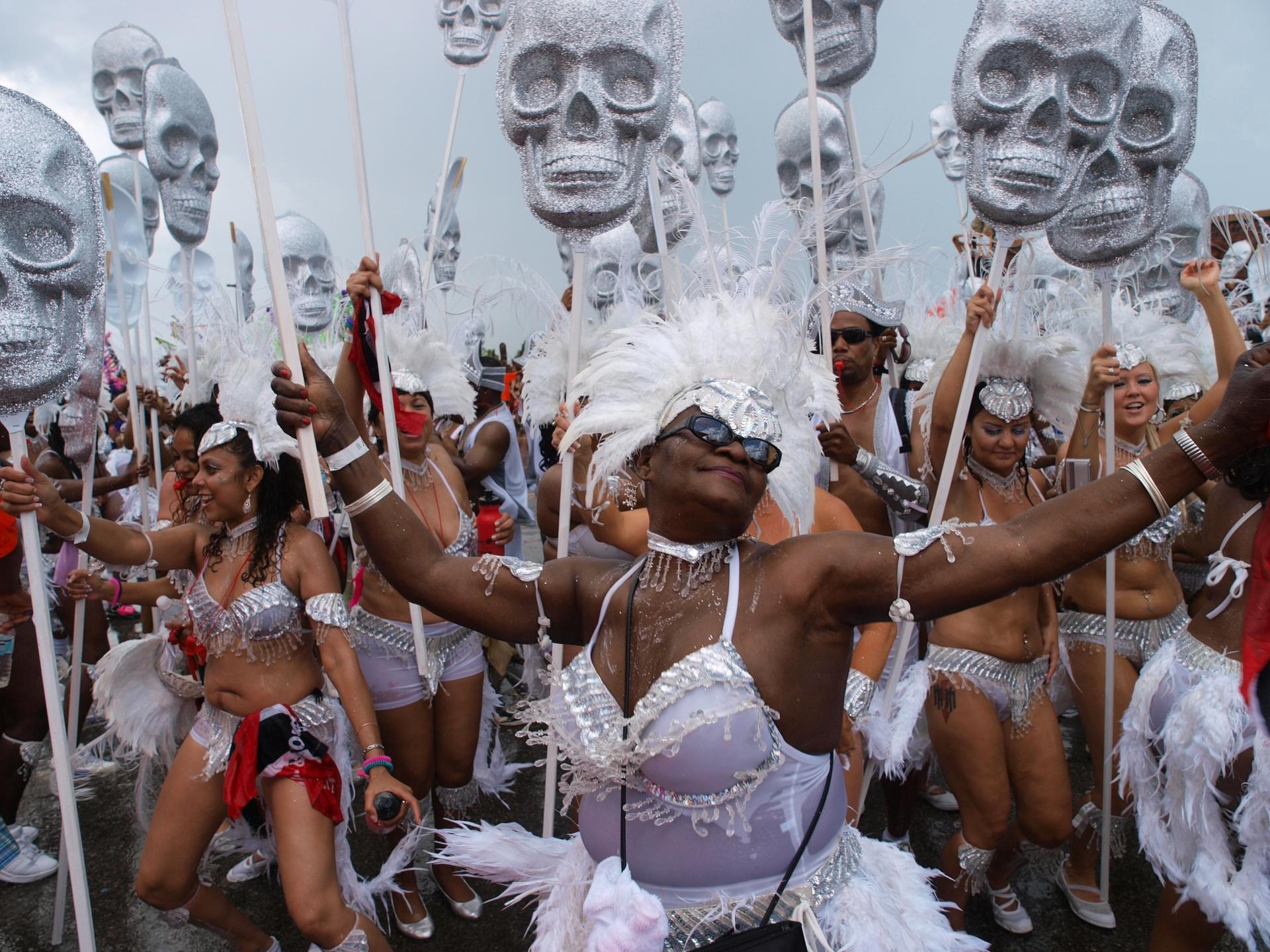 Caribana - Credit: www.torontowide.com
World Music and Dance
Toronto Caribbean Carnival: Caribbean culture is important to the City of Toronto, which explains the popularity of the Toronto Caribbean Carnival. This three-week extravaganza is a high-energy spectacle, full of incredible reggae, soca, steel drum, and calypso music, delicious Caribbean cuisine and never-ending dancing. And the costumes! The costumes on display at the Grand Parade and Carnival Ball are worth the visit all on their own.
Salsa in Toronto Festival: Latin American restaurants surround St. Clair Street, creating a natural stage for the musicians and dancers that share their heritage. This festival, which takes place during the month of July, transcends its multiple stages and really takes over the streets. If you ever wanted to learn salsa, this is the place to be.
Classical Music
Toronto Summer Music Festival: If you love classical music, this event features many of the top orchestras and soloists from Canada and beyond. Every year a theme guides the festival programming (this year's was Music in Great Britain), so you can get a sense of the acts and music coming your way.
21C Music Festival: The 21C Music Festival, hosted by the Royal Conservatory of Music, focuses in on the modern side of classical music. The event's seven concerts revolve around compositions from this century, and today's most innovative musicians.
EDM/Digital
VELD Music Festival: Toronto's Downsview Park is flooded with big speakers and bigger EDM (electronic dance music) fans, when VELD Music Festival rolls.
Digital Dreams: EDM giants gather in Toronto during the annual Digital Dreams Festival. This year's event featured huge stars Armin van Buuren and Above & Beyond.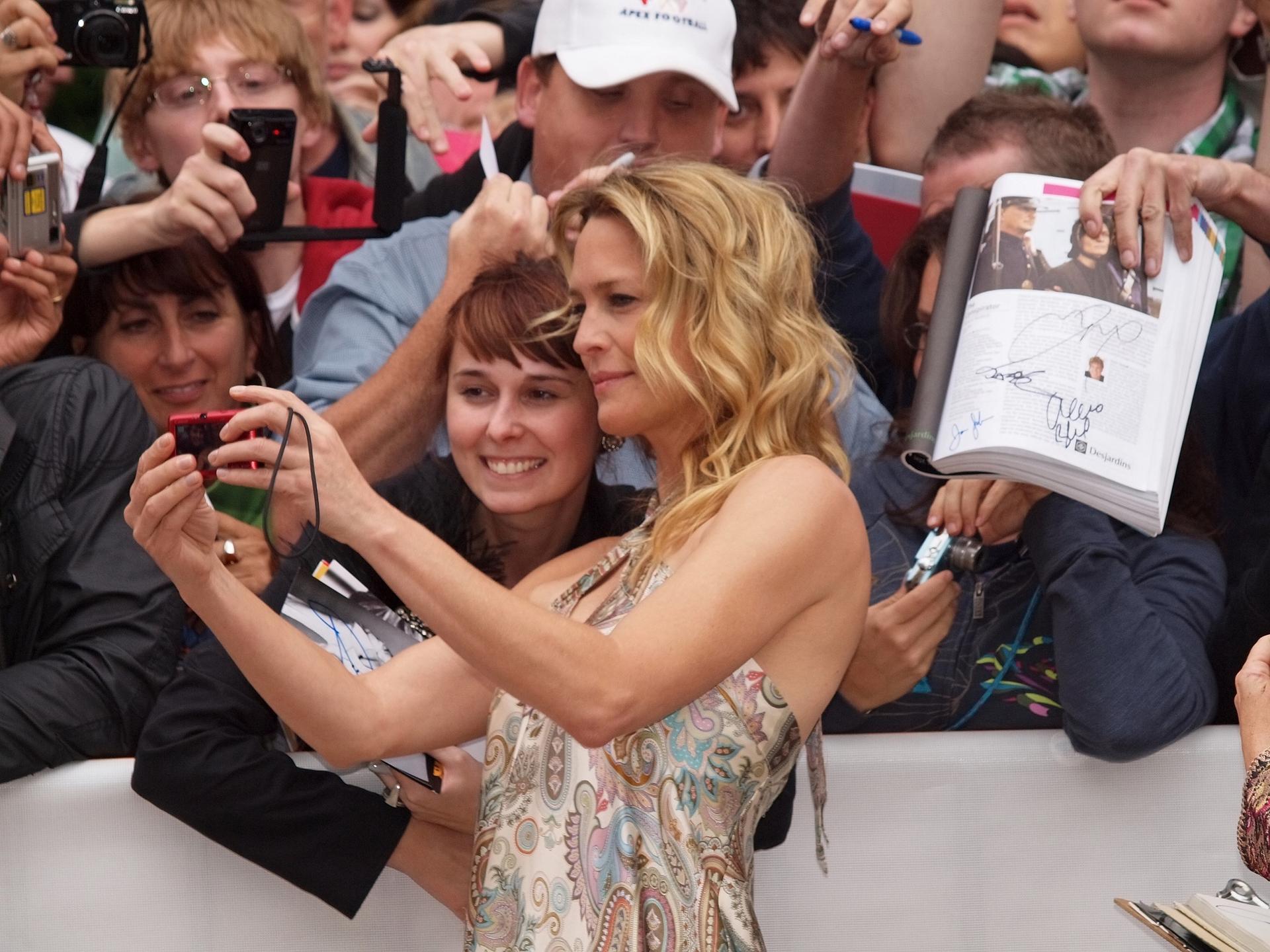 The Toronto International Film Festival - Credit: Torontowide.com
Film, art and culture
The Toronto International Film Festival: Every year, some of the biggest celebrities in the world--and loads of their fans--flock to Ontario for the Toronto International Film Festival. TIFF turns the entire city into a 10-day party during September. View cutting-edge cinema, meet filmmakers and celebrities, and soak up the excitement with the entire community.
Hot Docs Canadian International Documentary Festival: Hot Docs is North America's largest documentary film festival. Enjoy the best international documentaries of the day in Toronto's century-old Hot Docs Cinema and several other venues.
Luminato: The Luminato Festival "was born out of the cultural and creative energy of the city of Toronto" and harnesses that energy by turning theatres, parks, and public spaces into homes for art. Luminato celebrated its 10th anniversary in 2016 by temporarily transforming one of Toronto's most fascinating waterfront buildings, the decommissioned Hearn Generating Station, into a multi-arts hub for 17 days.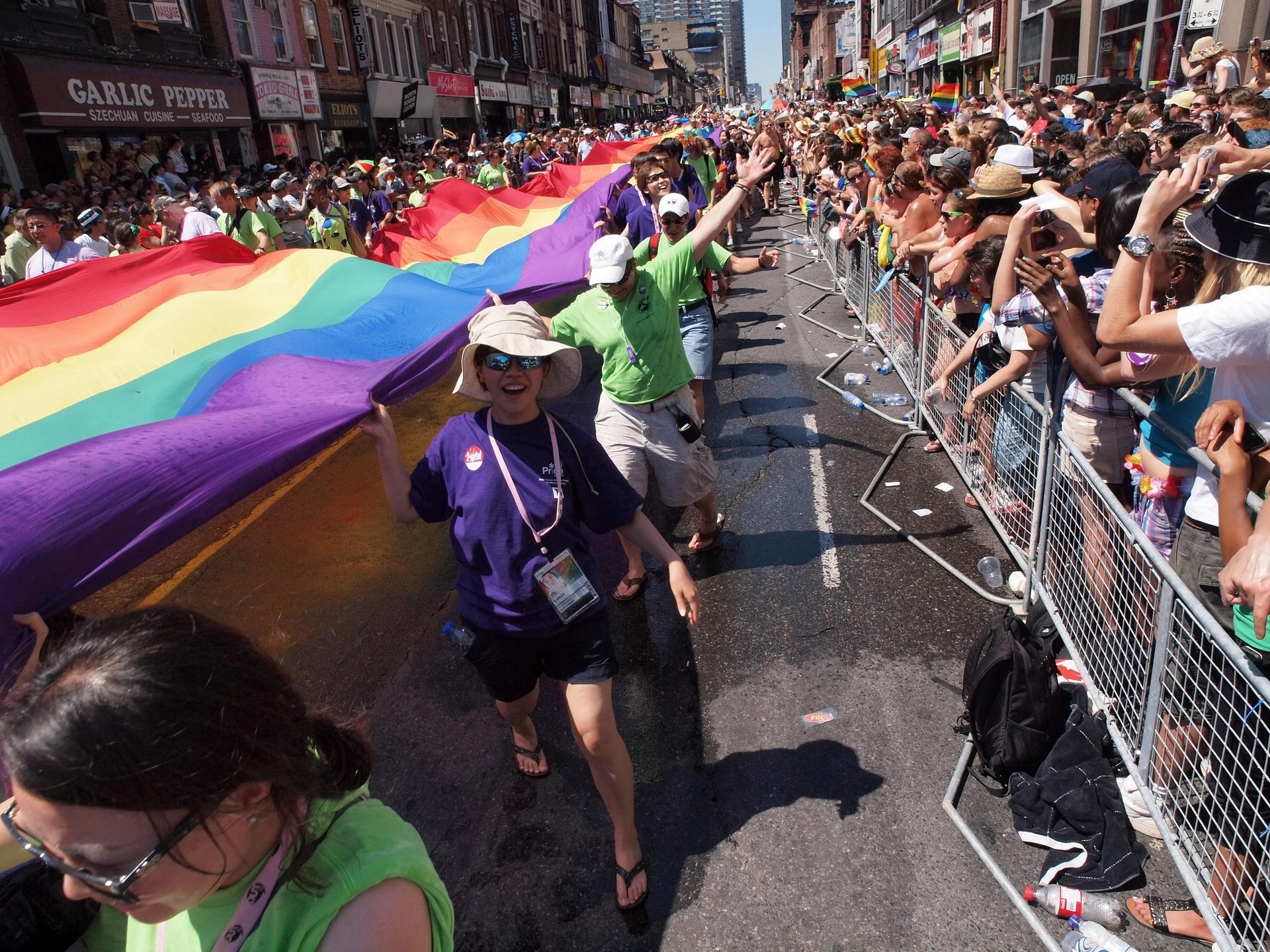 Toronto Pride Parade
LGBT
Inside Out: For more than two and a half decades, Inside Out has celebrated the best in LGBTQ film from Canada and globally. The annual Toronto festival, the largest of its kind in the country, comprises screenings, panel discussions, talks with artists and directors, and just great parties throughout the month-long event.
Pride Toronto Festival: Food, fun, and festivities mark the annual Pride Toronto Festival, rooted in the city's gay village. The festival closes out with the popular Pride Parade, a 35-year-old tradition during which people are invited to honour the LGBTQ community and dance in the streets.
Visit the See Toronto Now website for more info on annual events.