The top 10 attractions in Saskatchewan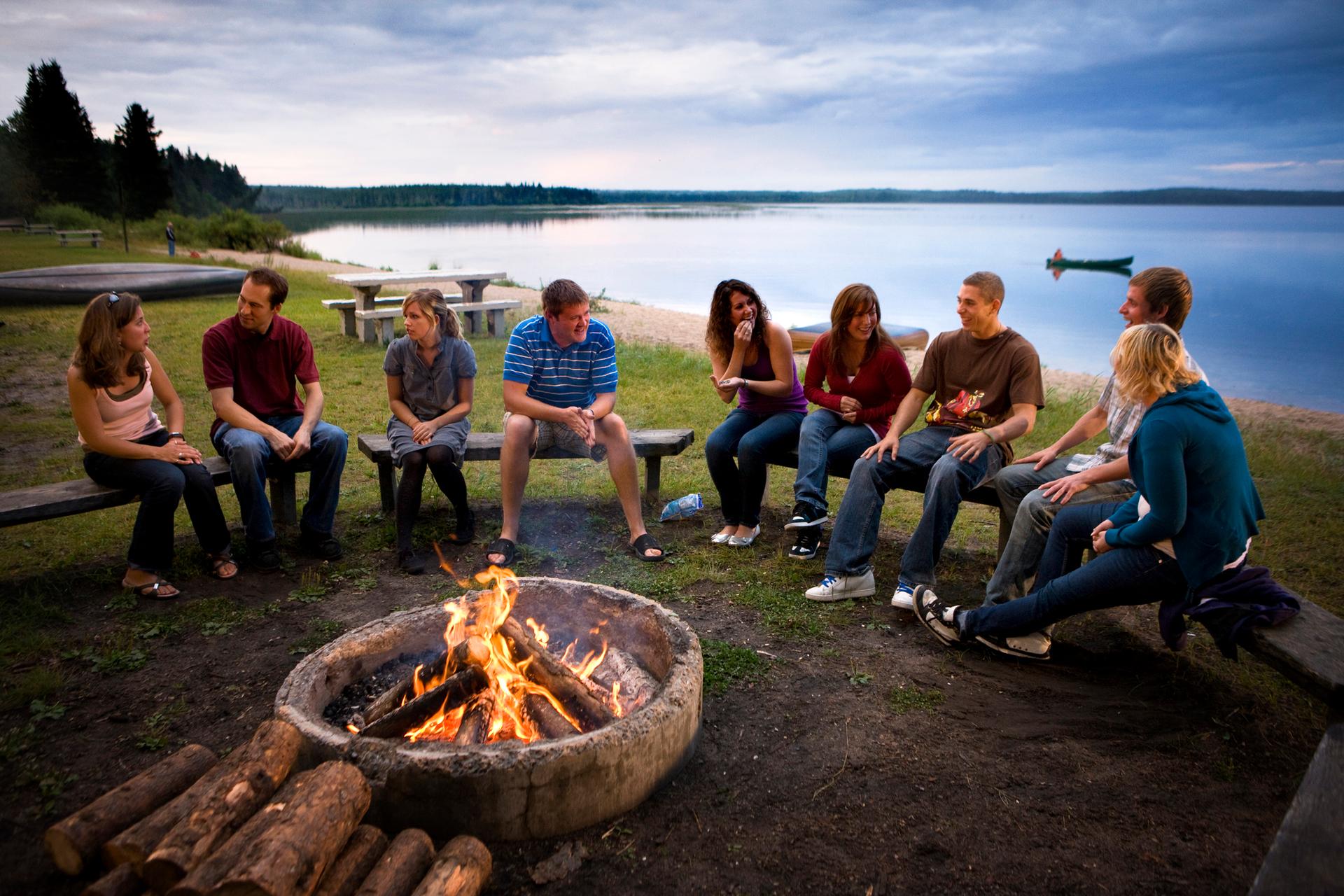 Some of the most beautiful national parks in Canada, First Nations landmarks, and great outdoor adventures make up the top attractions in Saskatchewan.
The RCMP Heritage Centre - Credit: Tourism Saskatchewan/Greg Huszar Photography
The RCMP Heritage Centre: Home of the Mounties
Mounties are right up there with beavers and hospitality when it comes to Canadian icons, but they're far more than just red suits and groovy hats. The Royal Canadian Mounted Police is Canada's well-respected national police force, shaping Canadian identity and protecting its citizens since 1873. This legacy is put on display at the RCMP Heritage Centre, located near the historic RCMP Depot Division where all Mounties are trained. The centre uses art exhibits, multimedia, and more to highlight the rich story of the RCMP. Finish off your visit with the Sergeant Major's Parade, where drill staff work the cadets through roll call and inspection.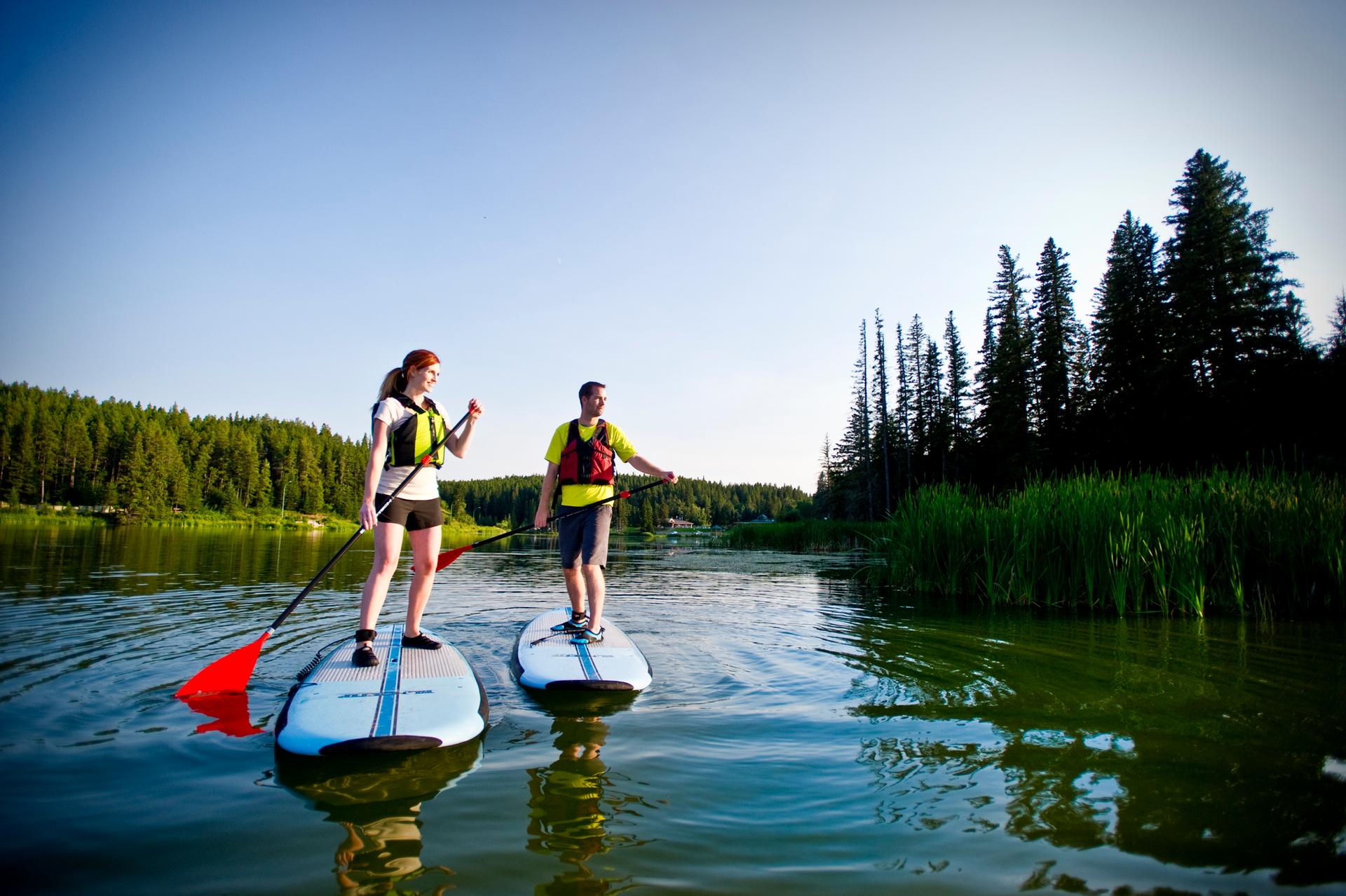 Cypress Hill Interprovincial Park - Credit: Tourism Saskatchewan/Paul Austring
Cypress Hills Interprovincial Park
No, this isn't a rap venue! Cypress Hills Interprovincial Park is a must-visit attraction for outdoor lovers. The park is located in the southwest corner of Saskatchewan and is named for the Cypress Hills that rise 580 metres above the surrounding terrain. Cliffs, lookout points, and forest trails are all there to be enjoyed and explored. The area is a Dark Sky Preserve, which means almost no unnatural light will impede your incredible view of the stars, planets and satellites in the night sky. Go camping, fishing, hiking, ziplining, canoeing, skiing, and even golfing. Try a new career as a ranch hand at a working cattle ranch or as a paleontologist, examining dinosaur bones. Visit local restaurants or the Cypress Hills winery. It's impossible to describe all there is to see and do at Cypress Hills Interprovincial Park in a single paragraph. You're just going to have to see it for yourself.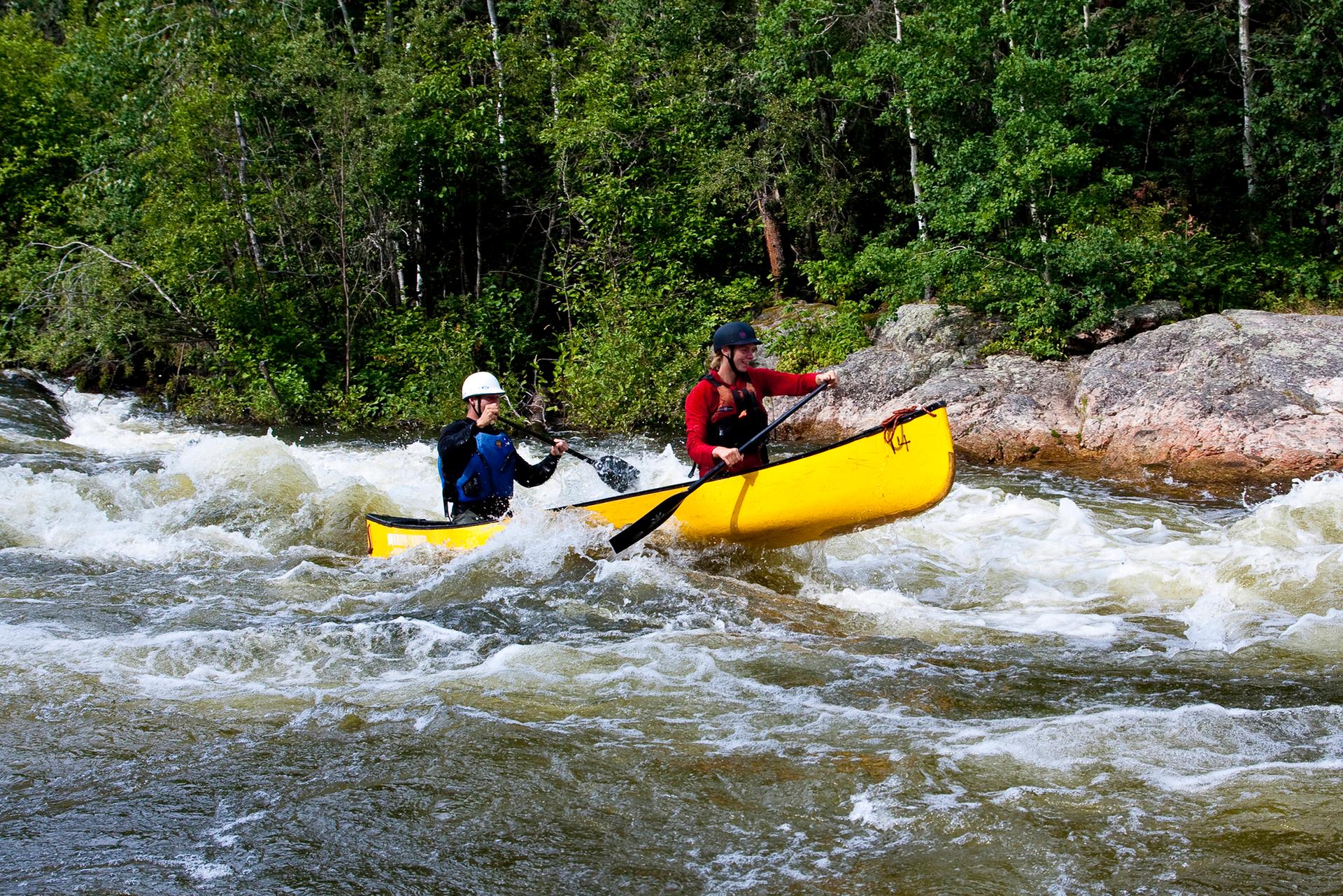 Churchill River - Credit: Tourism Saskatchewan/Eric Lindberg
The Churchill River
For centuries, the Churchill River was used by local First Nations as a travel and trade route. When explorers and the fur trading voyageurs began visiting the region, the river continued to serve that same purpose. Today, the Churchill is where adventurers can ride the whitewater and make memories of a lifetime. The mighty waterway is full of rapids and drops that draws paddlers from around the world. The river connects several major lakes and natural landmarks, including the Nistowiak Falls, the tallest waterfall in Saskatchewan. It's also a great place to try and spot moose on the shores and bald eagles overhead, or try your hand at angling for walleye, northern pike, and several other species of fish.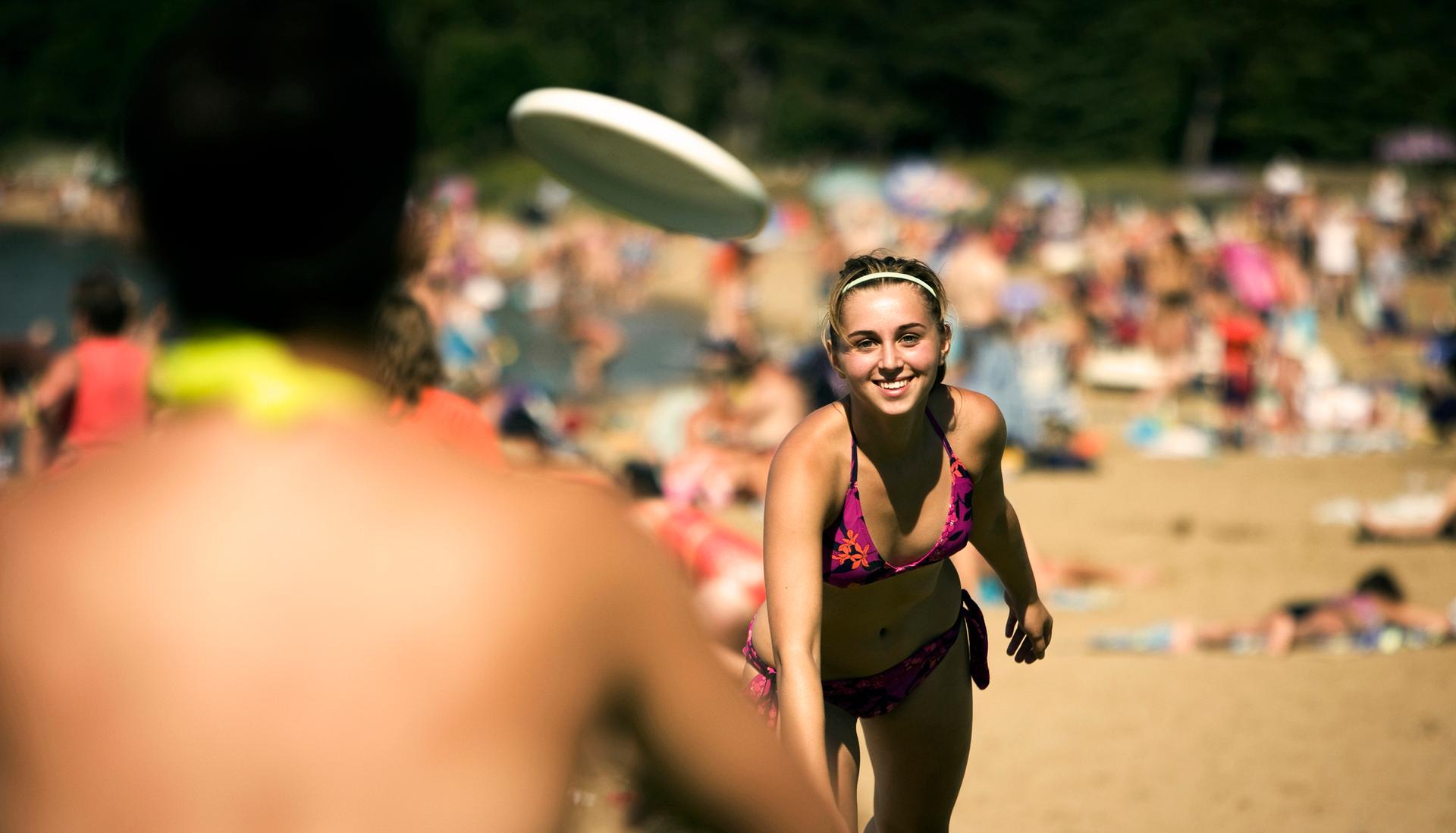 Prince Albert National Park - Credit: Tourism Saskatchewan/Greg Huszar Photography
Prince Albert National Park
Named one of Canada's "50 Places of a Lifetime" by National Geographic, Prince Albert National Park is one of the most popular parks in Canada. At more than 1400 square kilometres, you're not going to see it all in one go, but several scenic driving tours will allow you to experience many of the highlights--including the possibility of witnessing free-roaming plains bison. Then, leave the car behind for a guided hike or venture out on your own on a bike, boat, skis, or wakeboard. Swim and sunbathe at the many backcountry lakes and six beaches or take a canoe trip to visit the cabin of famous conservationist Grey Owl, whose story was captured in a 1999 film of the same name starring Pierce Brosnan.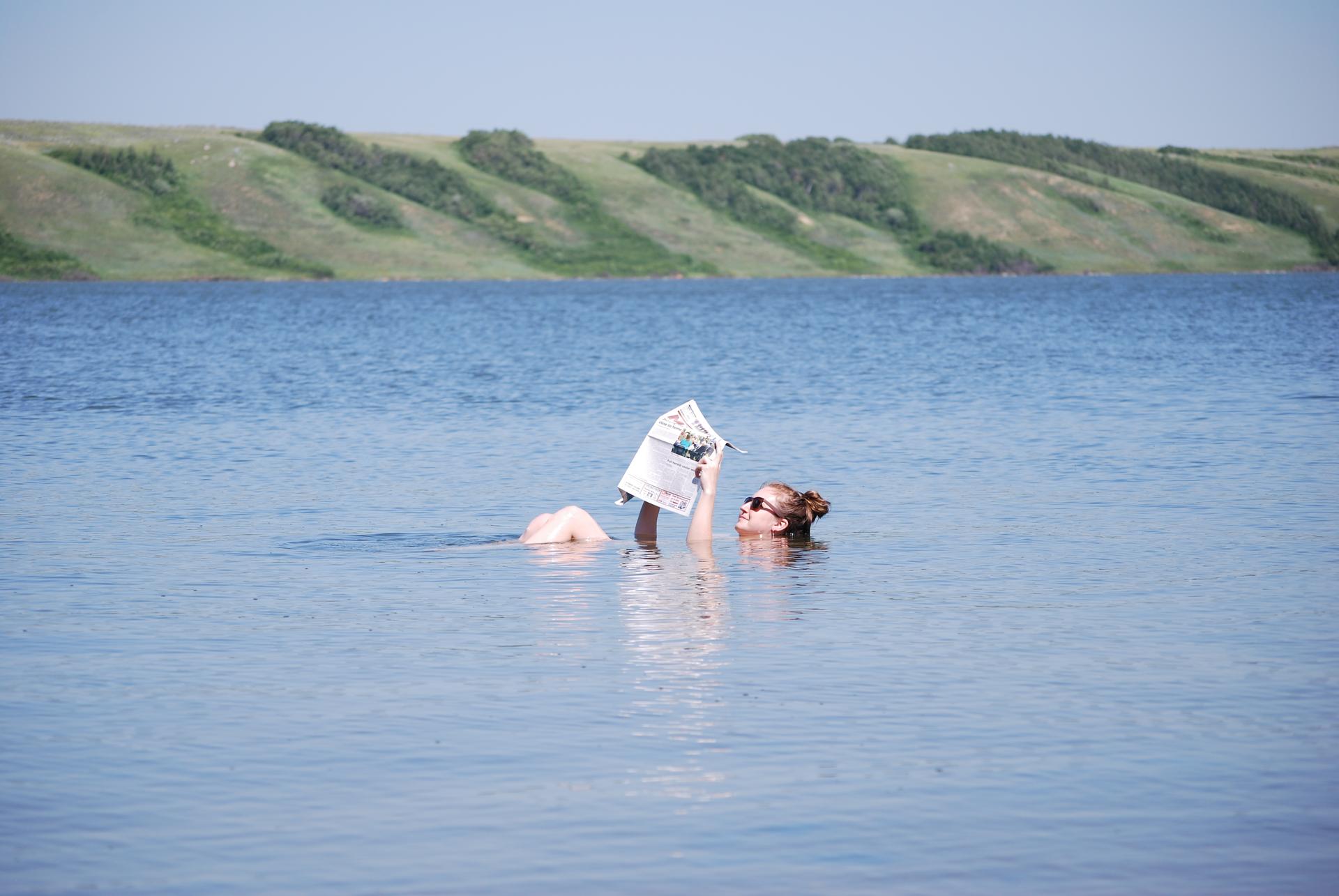 Little Manitou Lake
Little Manitou Lake
How do you like the sound of a combined spa/swimming day? That's what's in store on any visit to Little Manitou Lake. This unique lake is filled with briny water that possesses natural skin and body care properties, not unlike the Dead Sea in Israel. These properties come from the concentrations of mineral salts, magnesium, silica, potassium, and other minerals found in the water. Go for a float to relax and rejuvenate your body. Once you've soaked up the benefits, you can enjoy all of the attractions in the surrounding area, from golfing, to sailing, and even great shopping.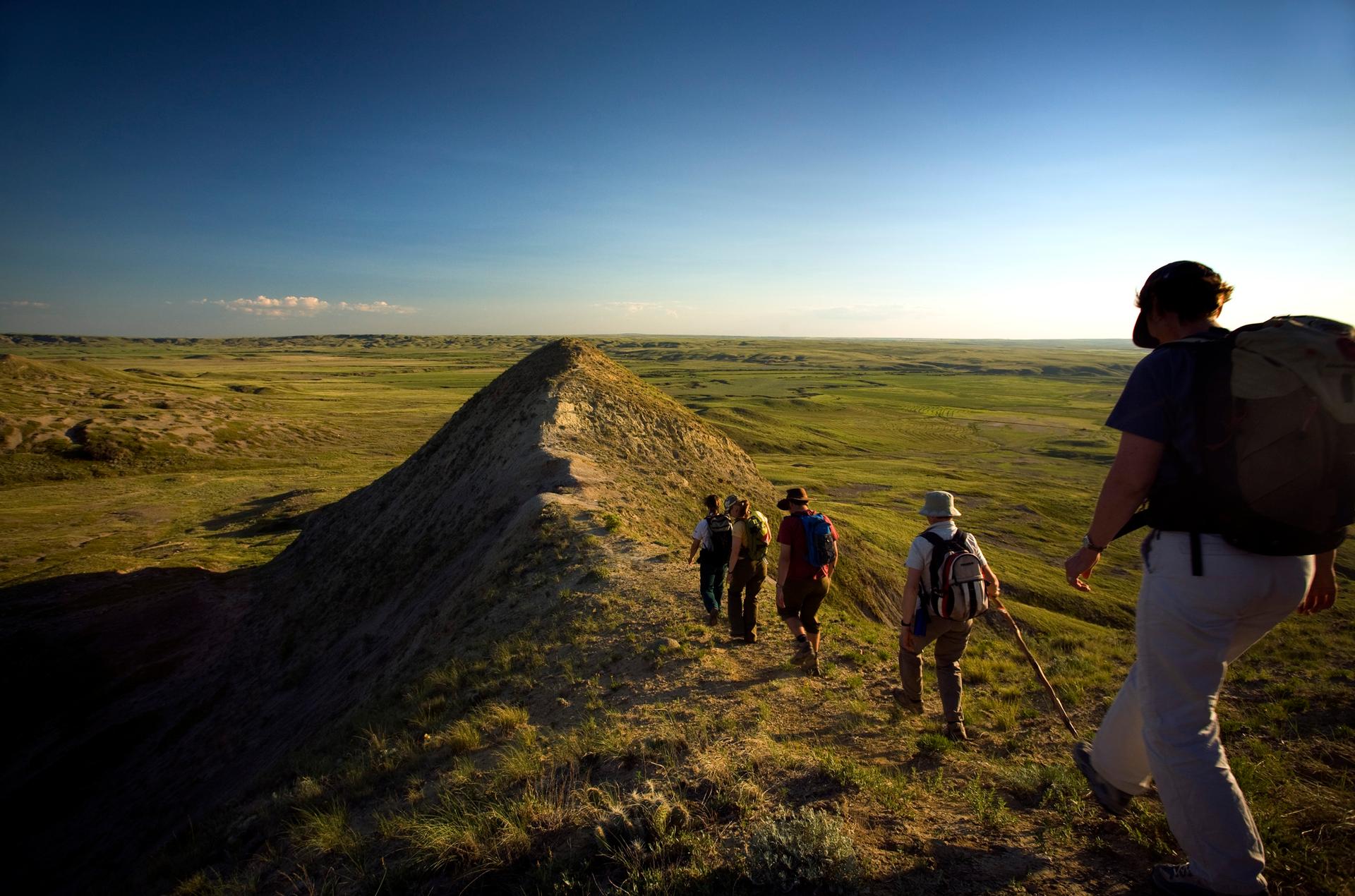 Grasslands National Park - Credit: Tourism Saskatchewan/Greg Huszar Photography
Grasslands National Park
When you imagine the prairies in your mind, the wide grassy plains, the sea of green, and the bison herds, you're essentially picturing Grasslands National Park. One of two national parks in Saskatchewan, Grasslands is a great place to experience preserved prairie land and find your home from home on the range. Take a prairie safari that will bring you close to bison, burrowing owls, eagles, antelope and black-tailed prairie dogs. Visit an archeological dig and learn from a paleontologist, or saddle up a horse and join a cowboy on the open range. Hike 70 Mile Butte, which rises 100 metres above the surrounding plains, and end your night with an unobstructed view of the stars, as the park is a designated Dark Sky Preserve. Close to the Montana border, the park is a must-stop for any road trippers.
Wanuskewin Heritage Park - Credit: Asymetric/Finn O'Hara
Wanuskewin Heritage Park
For over 6,000 years, Wanuskewin Heritage Park was a meeting place for indigenous peoples of the Northern Plains. Long before the pyramids, the Pantheon or the Great Wall of China, Saskatchewan's First Nations gathered here to hunt buffalo, worship, and celebrate. Now, the park is a place to learn about that culture and history. Explore educational trails that wind through the valley. Visit archeological digs full of tipi rings, stone cairns, pottery fragments, animal bones and more. Stay overnight in a tipi and listen to traditional stories around a campfire as you enjoy tea and fresh bannock (a delicious First Nations traditional bread). Wanuskewin is an incredible opportunity to immerse yourself in the culture of an ancient people.
Milton Lake Lodge
Milton Lake Lodge is a fly-in fishing destination (with a lodge and outpost camps) in the remote wilds of Saskatchewan. Don't let its location scare you; it's well worth the flight for any angler. The lakes in this area of Northern Saskatchewan are known for their huge fish. Every time you throw a line in these waters, you have a chance at a massive northern pike, a powerful lake trout, or a feisty arctic grayling.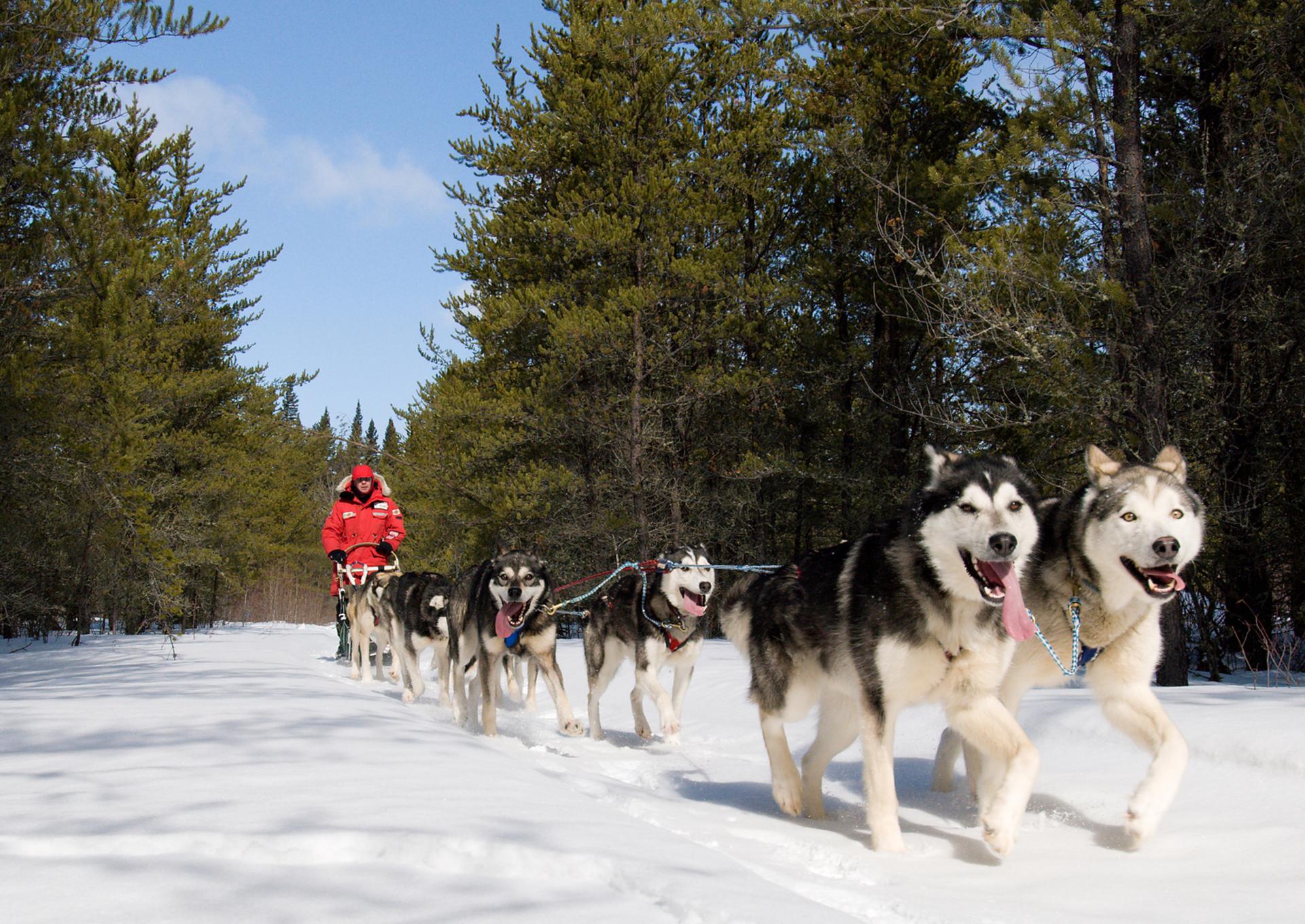 Sundog Excursions - Credit: Tourism Saskatchewan/Keith Starks
Sundogs Excursions
Leave the city behind and explore the million-acre wilderness of Northern Saskatchewan's boreal forest in winter by dogsled, with Sundog Excursions. Learn to harness and mush Alaskan husky sled dogs as you take in the beautiful terrain. Spot lynx, owls, and moose. Strap on snowshoes and follow Arctic fox tracks. Listen to wolves howl in the serene, silent woodlands. Gain a deeper understanding of this unique eco-system while in the company of an imaginative nature guide. Spend your nights in a 4-star lodge dining on local elk, bison, and Saskatoon berries, or go rustic among snow-covered trees in a canvas trapper's tent warmed by a wood-burning stove.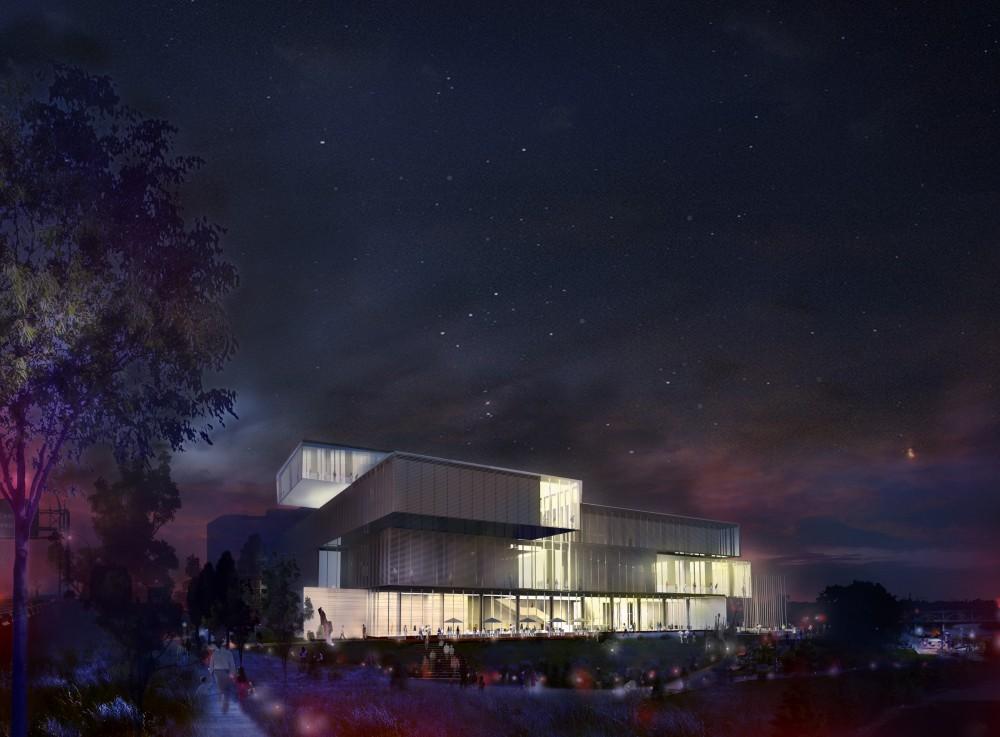 Remai Modern Art Gallery
Remai Modern Art Gallery of Saskatchewan
In 2017, a brand new art museum will open on the shores of the South Saskatchewan River in Saskatoon. The Remai Modern Art Gallery of Saskatchewan will be architecturally striking, having won an award from Canadian Architect magazine before construction even started. The museum's collection should be equally impressive, and feature the world's most comprehensive collection of Picasso linocuts as well as 23 of his ceramic works. If you're looking for a reason to visit Saskatchewan in 2017 year, this is it!