The top 10 attractions in Newfoundland and Labrador
Centuries of history and quaint fishing villages live alongside modern design and outdoor adventure in Newfoundland and Labrador. Here's our top 10 list of must-do experiences in this spectacular province.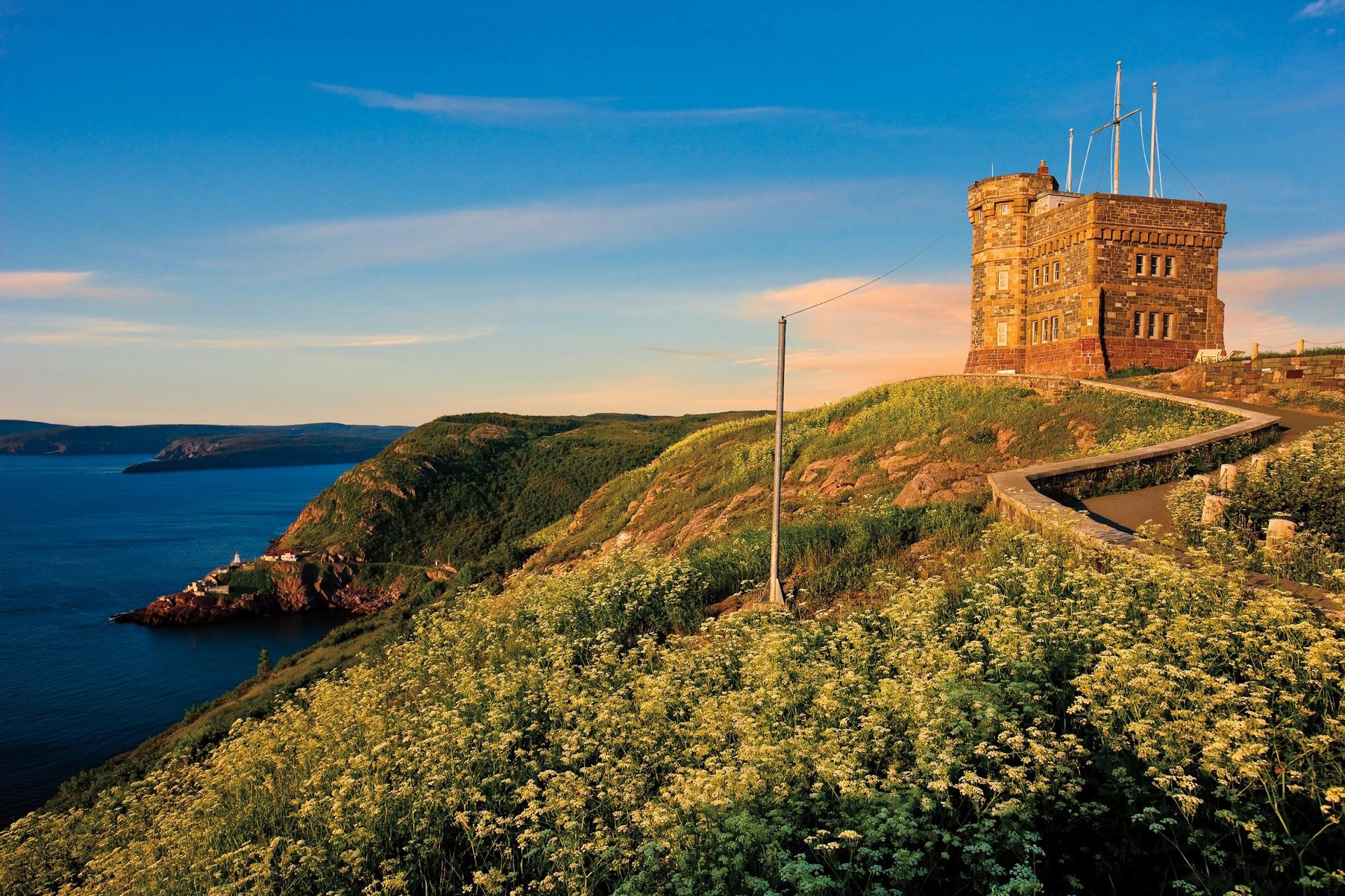 Signal Hill - Credit: Newfoundland and Labrador Tourism
Signal Hill National Historic Site of Canada
What if I told you that much of your daily life was influenced by what unfolded on a hill in St. John's, Newfoundland? The Signal Hill National Historic Site is not your everyday landmark. British and French soldiers fought for control of this strategic site during the final battle of the Seven Years' War. Then, in 1901, Guglielmo Marconi received the first ever transatlantic wireless signal on Signal Hill, making communications history and kicking off the innovation that would ultimately lead to the creation of the mobile phone you might be reading this on. Listen to the firing of cannon and muskets as the Royal Newfoundland Regiment re-enacts centuries-old military drills in what's known as the Signal Hill Tattoo. Take a self-guided tour to learn about the military history of the site and Marconi's achievements. Hike some of the three miles of surrounding trails and enjoy spectacular views of St. John's and the ocean, and if you're lucky, perhaps a pod of whales or a giant iceberg as they pass by.
Cape Spear Lighthouse
Cape Spear Lighthouse National Historic Site of Canada
The most eastern point of Canada and the oldest surviving lighthouse in Newfoundland, Cape Spear Lighthouse is perched on a rugged cliff overlooking the Atlantic Ocean. Originally built in 1836, the Cape Spear lighthouse has been restored to its original glory. Take a self-guided tour and get to know the Cantwells. The family ran the lighthouse for 150 years and lived in its attached residence. During World War II, a fort was built at Cape Spear to keep an eye out for German U-boats. Remains of the bunker still exist, but instead of watching for breaching submarines you can instead keep an eye out for breaching whales. Enjoy the edge of the world.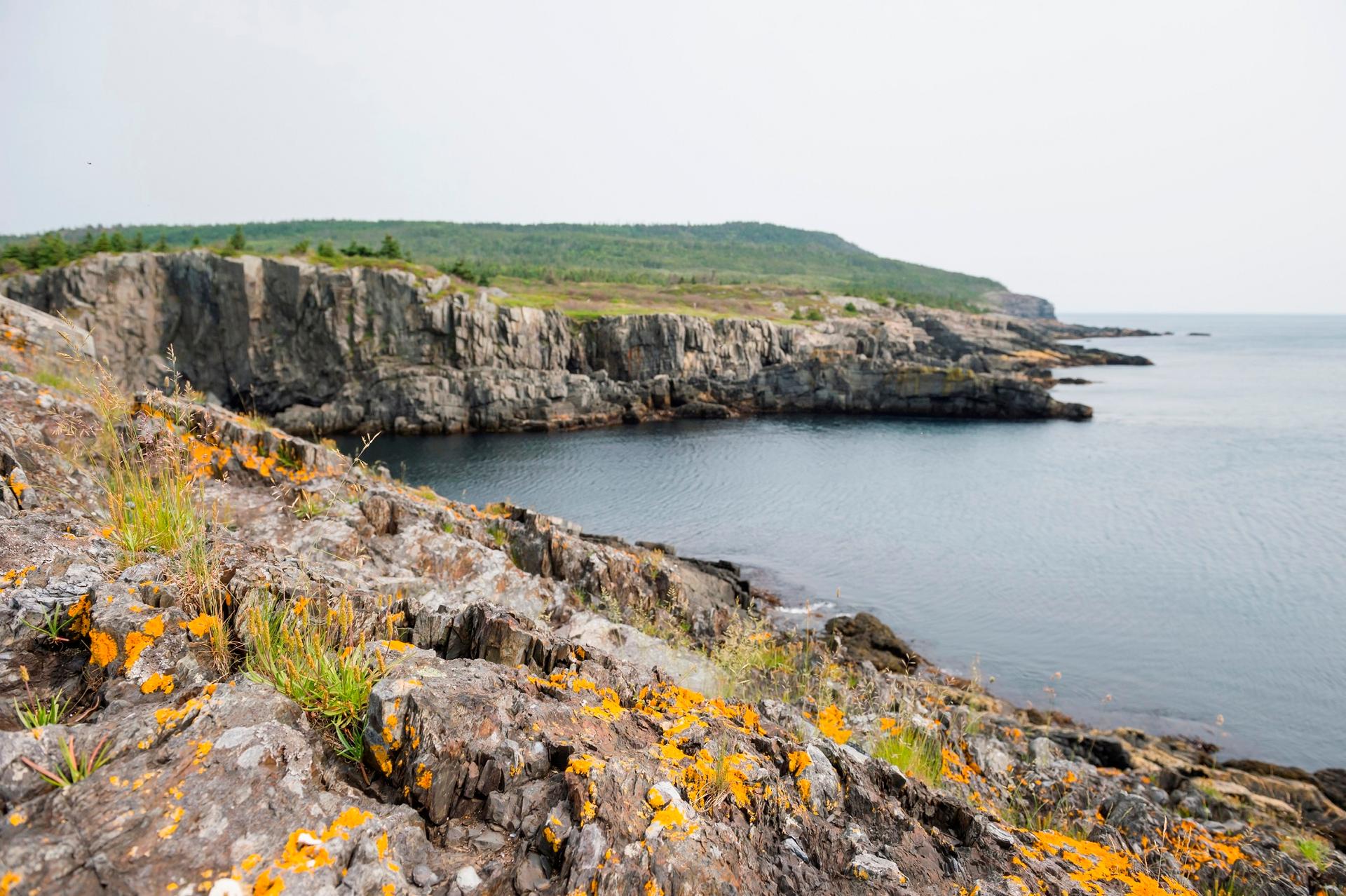 East Coast Trail
East Coast Trail
No matter your fitness level, skill level or preferred terrain, the East Coast Trail has a path designed for you. Feel like an easy stroll along the water? You've got it. Want to trek between a series of lighthouses? You can. Would you prefer to burn some calories climbing up rocky terrain? Oh, there's loads of that. From a 50-metre suspension bridge to geysers and archeological digs, the 545 kilometres of developed and undeveloped East Coast Trail provide you with plenty of opportunities to find the hike you're after. 
Gros Morne National Park
Gros Morne National Park
If Jurassic Park ever came to be, you'd be hard-pressed to find a more appropriate setting than Gros Morne National Park. It took 485 million years for the forces of nature to shape this park into a jaw-dropping wonder. Photographs hardly do justice to the beautiful green river valleys sitting between vast cliff sides. These distinct mountains of flat rock are actually the exposed crust of the earth, and the site allowed geologists to prove their theory on tectonic plates. Gros Morne is a hiker's dream, full of marked and unmarked trails waiting to be explored. The forests, lowlands, and bogs all house a variety of rare plants and animals, so keep your eyes peeled. Bring your camping gear; you're probably going to want to stay a while.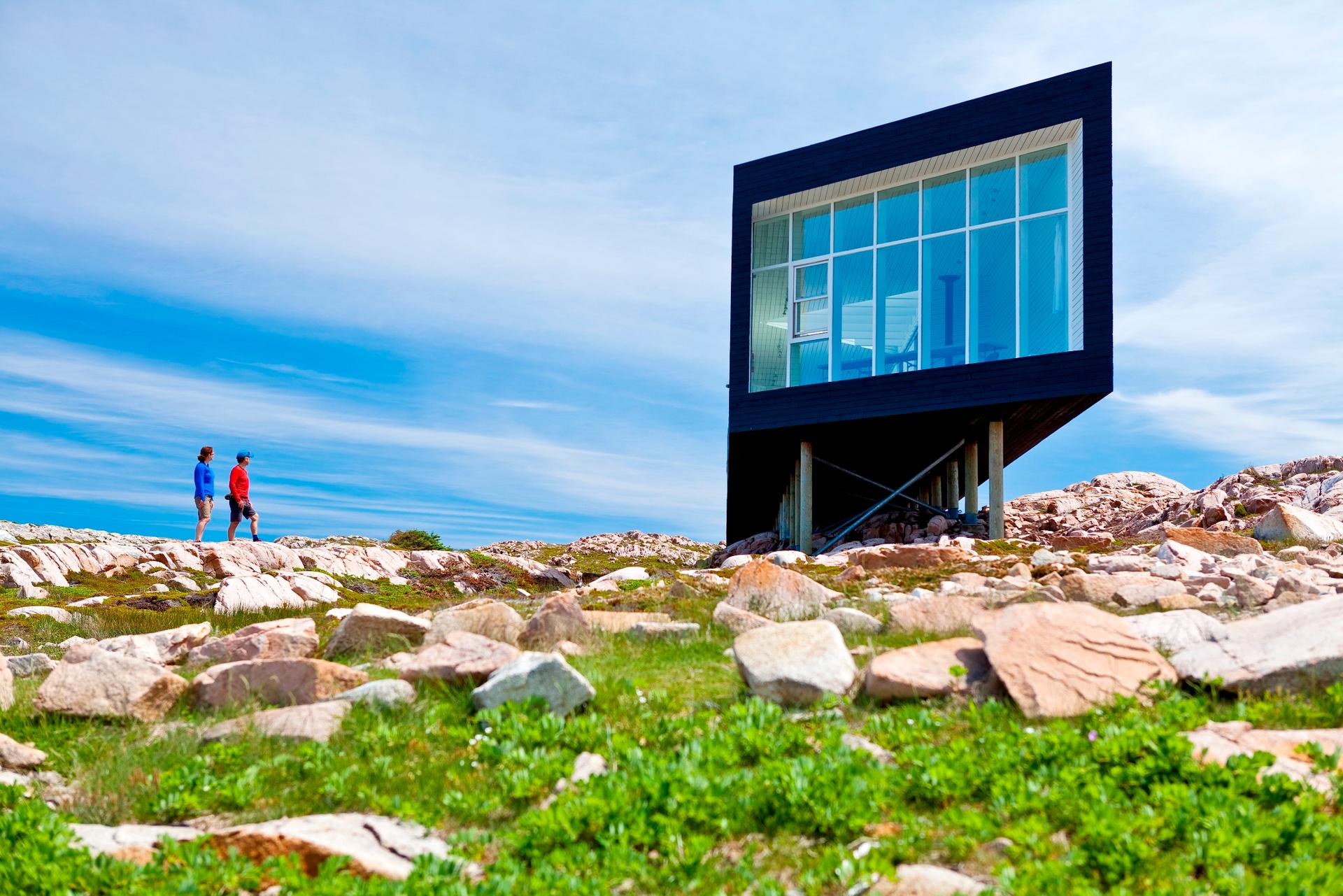 Fogo Island - Credit: Newfoundland and Labrador Tourism
Fogo Island
Fogo Island is the largest island of Newfoundland and Labrador's lengthy coast. While the province is often seen as a destination for outdoor adventurers and cultural explorers, Fogo Island has become a unique, stand-out destination for lovers of art and architecture. Central to that shift is the Fogo Island Inn, a truly exquisite luxury hotel set next to the sea along the rocky coastline. The hotel features rooftop hot tubs, a library and decor based on local traditions, but in an award-winning building and in a setting you simply won't find anywhere else. While on Fogo Island, you can take an island tour with a friendly Islander, explore the local artist studios, feast on simple but delicious Newfoundland specialties and tasty locally-foraged treats, and enjoy some traditional music and storytelling.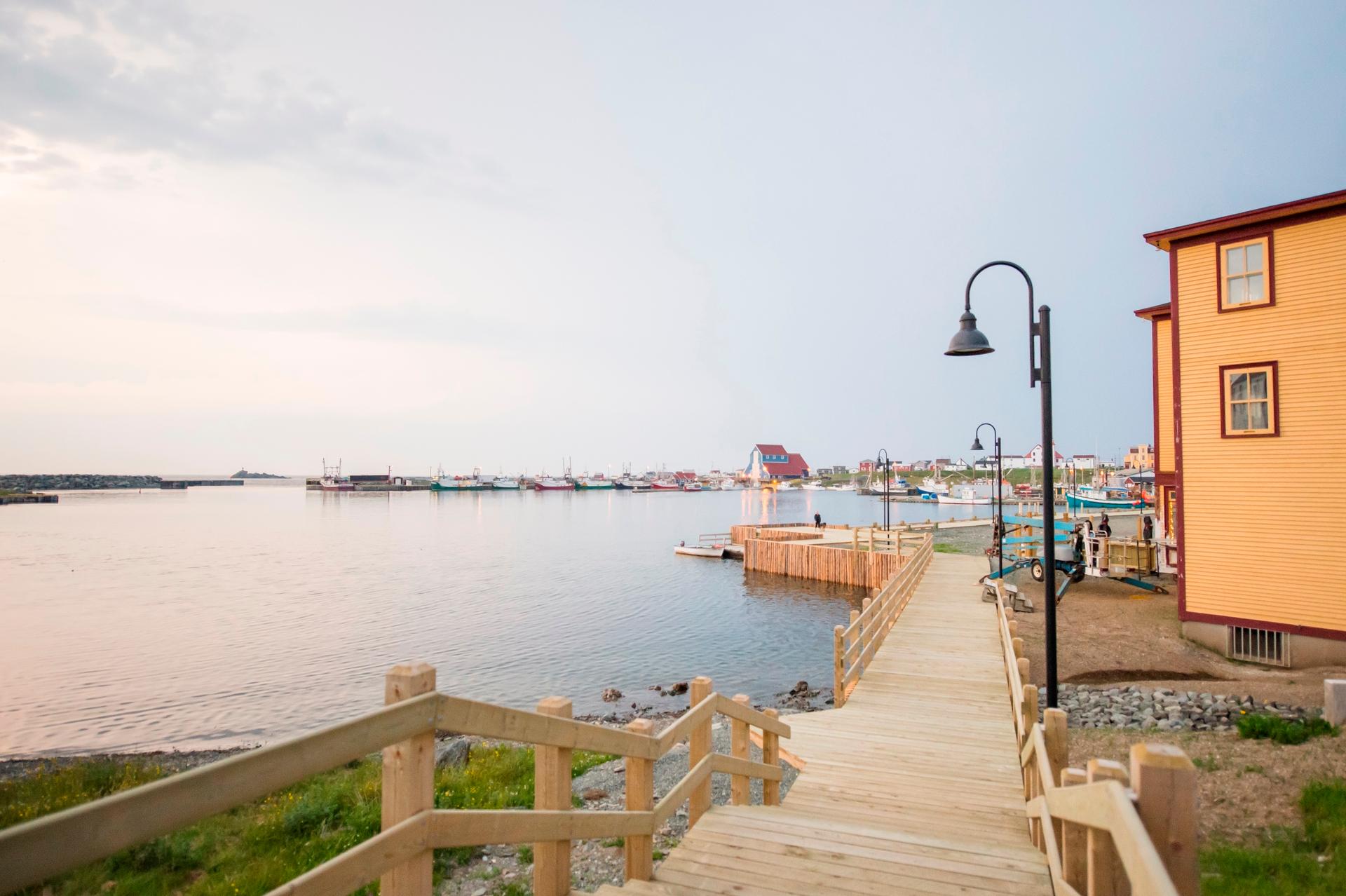 Bonavista
Bonavista
When you picture small coastal fishing towns, the image in your head probably isn't too far off from Bonavista. The town is etched in history as the historic site of Cabot's landing, where Italian explorer Giovanni Caboto first discovered North America in 1497. Today, Bonavista is a quaint town of colorful homes along rocky shores and pebbled beaches. There are number of heritage attractions in the area, from old buildings and museums to classic coastal lighthouses, but the oldest thing you'll see on your visit are the 20,000-year-old icebergs as they float by. Keep an eye out for whales and, of course, visit the full-size replica of Cabot's ship.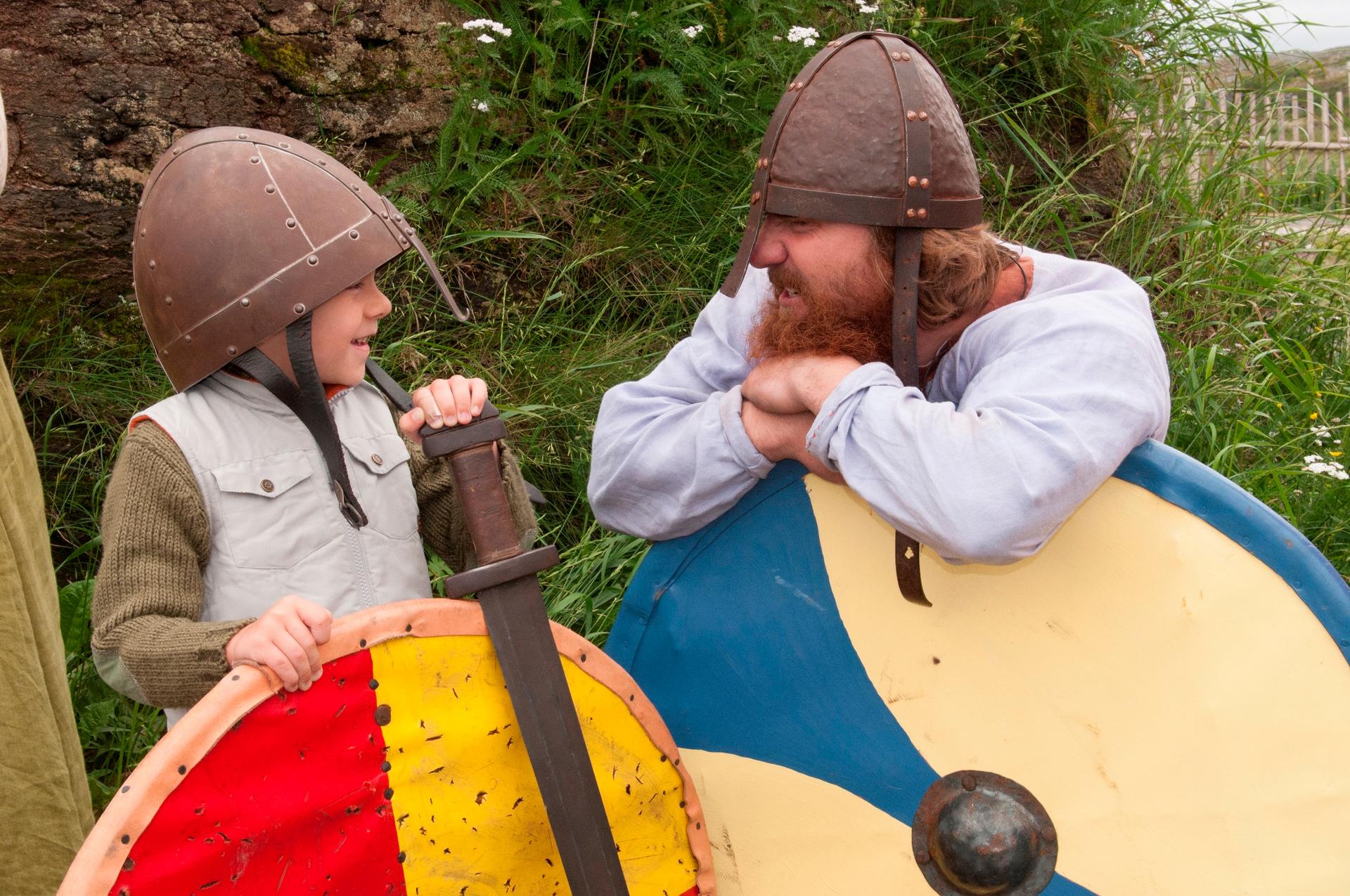 L'Anse aux Meadows Naitonal Historic Site - Credit: Newfoundland and Labrador Tourism
L'Anse aux Meadows National Historic Site
L'Anse aux Meadows National Historic Site offers the very first evidence of a European presence in North America. Long before Cabot, Newfoundland and Labrador was visited by Vikings, and at L'Anse aux Meadows you can see the remains of one of their settlements. Dating back to the 11th century, the excavated wood-framed and peat-turf buildings are similar to those found in Greenland and Iceland during that period. Immerse yourself in this history with the help of costumed guides, see the 1,000-year-old artifacts, and live like a Viking for a day in a truly appropriate setting, surrounded by cliffs, coastline, and bogs.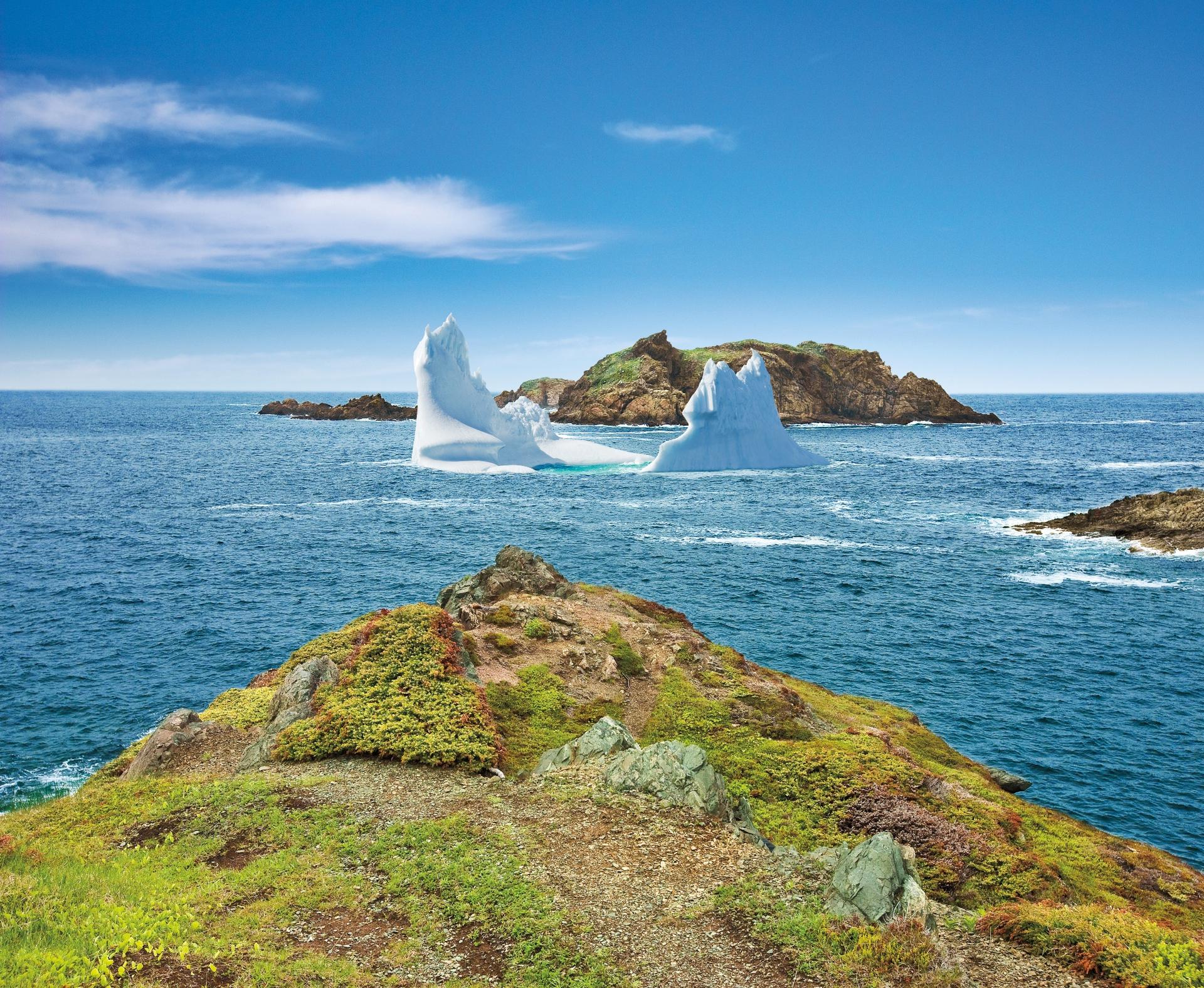 Twillingate - Credit: Newfoundland and Labrador Tourism/Barrett and MacKay
Twillingate
Seafood and scenery are words you'll find come up a lot when talking about Twillingate. This small, colorful fishing town, located on islands of the same name, is one of those places where fish comes fresh from the water and right onto your plate. It's also the iceberg capital of the world, and a great outdoor adventure destination, with whale-watching, beaches, and kayaking to pass the time. Hike the rocky coastline trails, picking wild berries on your way to a scenic lighthouse. For visitors in July, the Fish, Fun and Folk Festival is an unforgettable local experience of music, bonfires, and fireworks.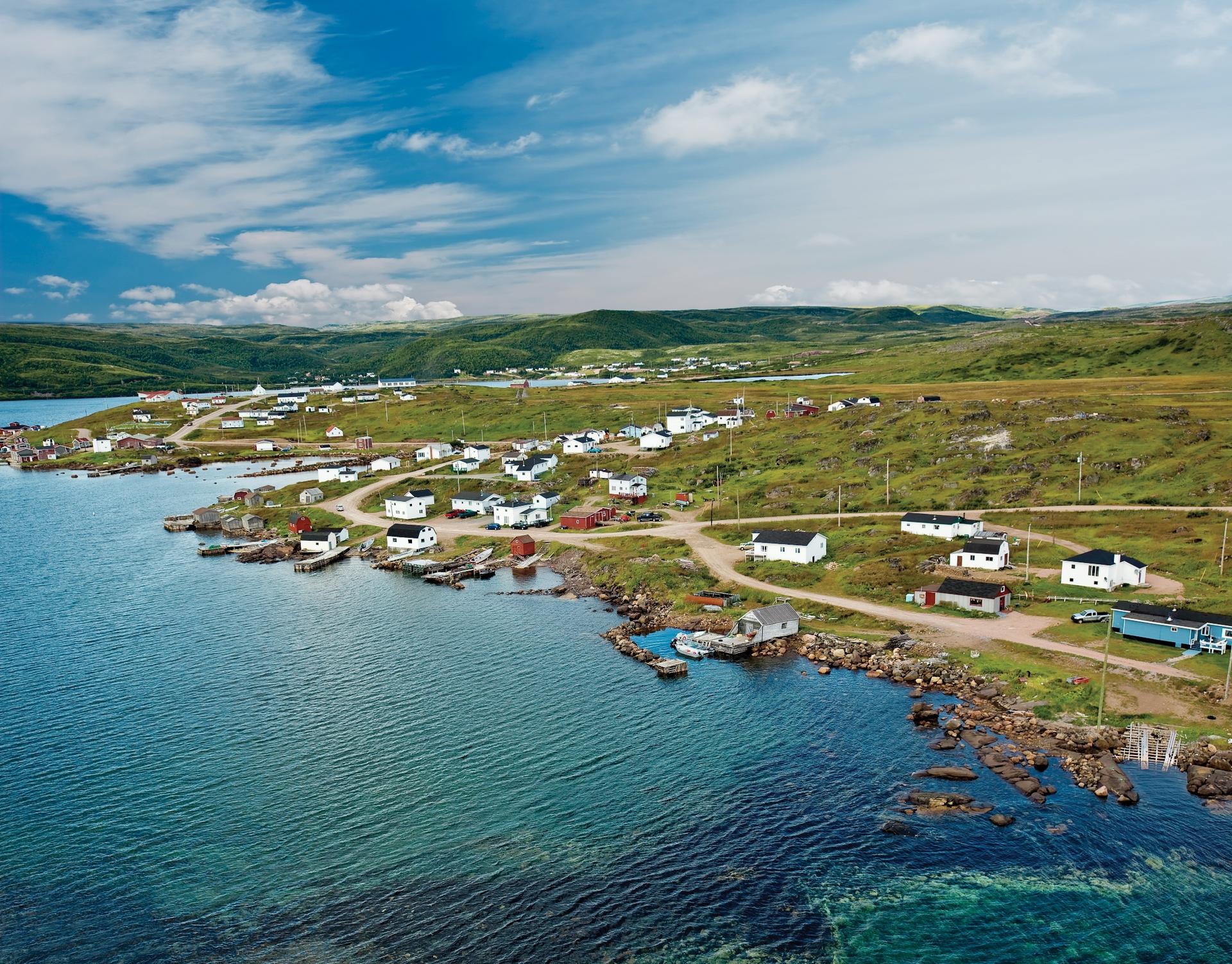 Red Bay - Credit: Newfoundland and Labrador Tourism/Barrett and Mackay
Red Bay National Historic Site
It has only been a few years since UNESCO named the Red Bay National Historic Site a World Heritage Site, but the title was truly earned over the last five centuries. In the 1500s, thousands of Basque whalers hunted the marine beasts for blubber in the waters of Red Bay. The whaling town remains where it was first settled, and you can still explore remnants of this era, including ovens, kitchenware, and other equipment. Visit the education centre to see an eight-metre "chalupa," a boat used in the whale hunt, and then compare it to the far larger whale skeletons on site. Head out on your own to hike the beach or kayak the waters, and keep an eye out for huge, silent shadows moving underneath.
Battle Harbour - Credit: Benjamin Heath
Battle Harbour
"The salt fish capital of Labrador" might not seem like a particularly meaningful tagline, but for Battle Harbour this moniker made it the social and economic hub in the region. Here, two centuries of history have been preserved or restored, from fishery buildings to churches and homes, many of which are yours to stay in. Bed down in a former merchant or policeman's home before heading out on the town to explore their workplaces and other historic structures. Then settle down for a fresh seafood meal and savour the same entertainment the locals have enjoyed in Battle Harbour for the last 100 years. You might come for the orcas, icebergs, and hiking, but it's the atmosphere that will keep you coming back time and time again.