10 spectacular lighthouses on the Newfoundland and Labrador coast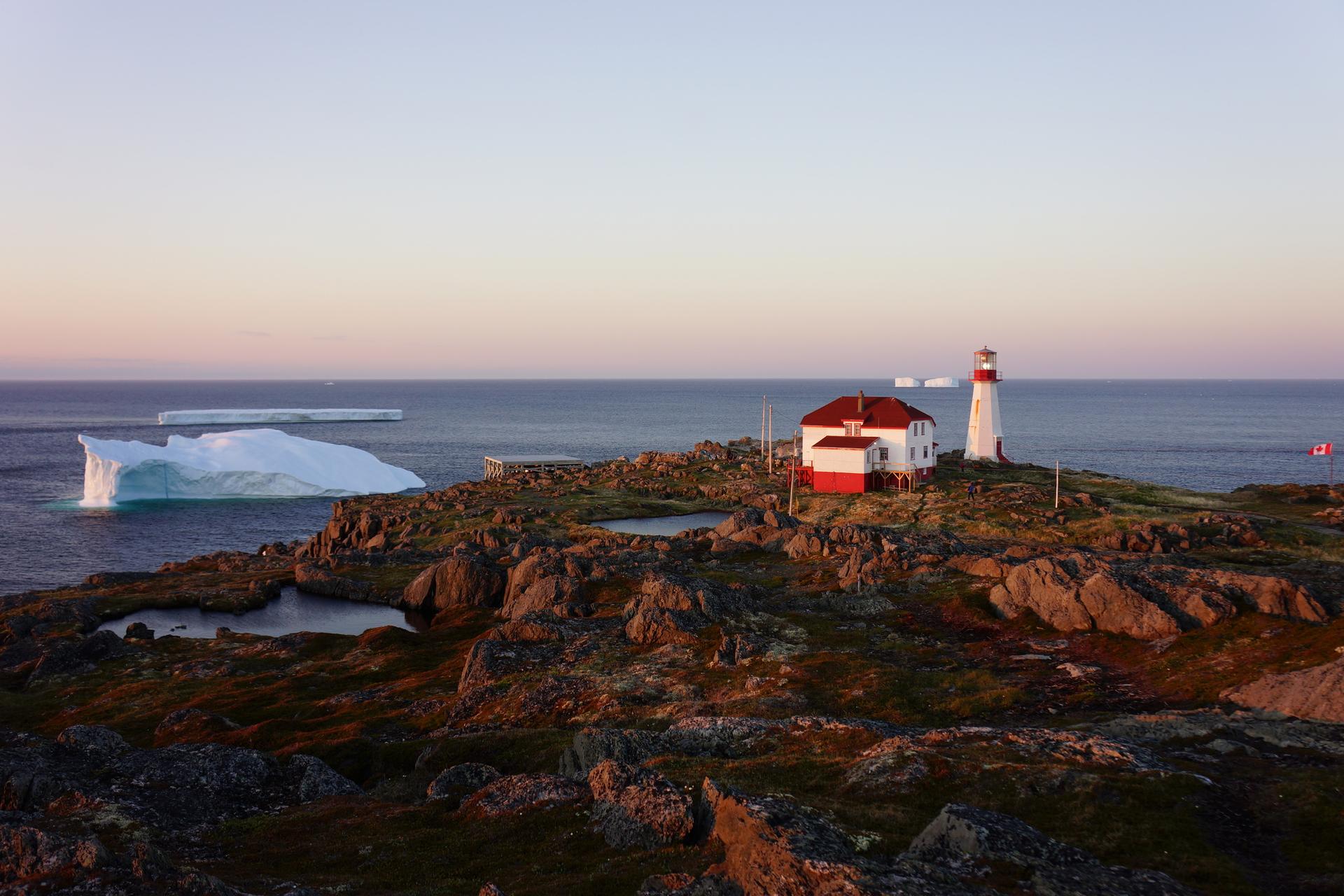 For hundreds of years, mariners have depended on lighthouses to guide them to safety along Newfoundland and Labrador's rocky, fog-bound Atlantic coastline. Today, enthusiasts from around the world come to admire these historic beacons, perched outside major cities and in the remote countryside -- depending on how far you want to travel. Plus, you don't have to love lighthouses to visit these locations -- the vistas you'll see from the rocks they perch on are enjoyable for any traveller.
Consider yourself sea savvy? Options to explore these east coast giants range from self-guided tours, to picnic lunches, and even spending a night in centuries-old lighthouse-keepers' homes. Here's a look at 10 can't-miss lighthouses, starting south of the capital of St. John's and continuing in a loop around the island.
Step into the past at Cape Spear Lighthouse
Just a 20-minute drive from the provincial capital is the area's oldest surviving lighthouse. Visitors can admire the restored 1836 structure, situated at North America's most easterly point, while watching for whales, seabirds, and icebergs in season.
Picnic by the sea at the Ferryland Head Lighthouse
Built in 1870, this lighthouse -- roughly a 45-minute drive south of St. John's -- is still operational. Today, visitors to the distinctive red landmark can enjoy a gourmet picnic on the rocky headlands
Trek to Rocky Point Lighthouse
Imagine Titanic drama at Cape Race Lighthouse
On April 14, 1912, the Titanic hit an iceberg off Newfoundland and Labrador and sent out a desperate distress call. The call was picked up at Cape Race, which became a centre for reporters during the disaster. See Titanic exhibits and explore a replica of the wireless station that received the signal at this historic location.
Relive dramatic rescues at Rose Blanche Lighthouse
This handsome granite lighthouse presides over a treacherous stretch of southwest Newfoundland and Labrador coast that has seen its fair share of drama over the centuries. Case in point: In 1828, dozens of passengers aboard a sinking ship off the nearby community of Isle Aux Morts were rescued by a 17-year-old girl in a wooden skiff, aided by her faithful Newfoundland dog. Now, near this lighthouse, you'll find a craft store, B&B, and seasonal event space.
Explore a World Heritage Site at Lobster Cove Head Lighthouse
This 1897 lighthouse lies in the heart of Gros Morne National Park, a World Heritage Site of fjords, sea caves, and glacial valleys on Newfoundland and Labrador's western coast.
Spend the night at Quirpon Lighthouse
Located on a small island off the northern tip of Newfoundland and Labrador, this 1922 lighthouse in the heart of "Iceberg Alley" and the associated lightkeeper's house are now the site of a 10-room inn. Overnight guests can enjoy prime iceberg viewing plus plentiful wildlife, including humpback whales.
Enjoy the view from Point Amour Lighthouse
Off the northwestern coast of Newfoundland and Labrador, this 1857 gem is Canada's second tallest lighthouse at 33 metres. Lucky visitors will spy icebergs and whales in the waters, while a coastal hike leads to the wreck of the HMS Raleigh.
See the fully restored Cape Bonavista Lighthouse
This 1843 lighthouse is just by the spot where European explorer John Cabot first made landfall in eastern Newfoundland and Labrador in 1497. Today, visitors can climb the stone tower to see the original light mechanism and spot whales, icebergs, and puffins offshore.
Reach for your camera at Long Point Lighthouse
Perched high on a rocky bluff, this distinctive 1876 red and white lighthouse is one of the most photographed landmarks on Newfoundland and Labrador's northeastern coast. Enjoy travelling exhibits and hike the trails outside the historic town of Twillingate, "Iceberg Capital of the World."