Montreal's markets: 5 of the best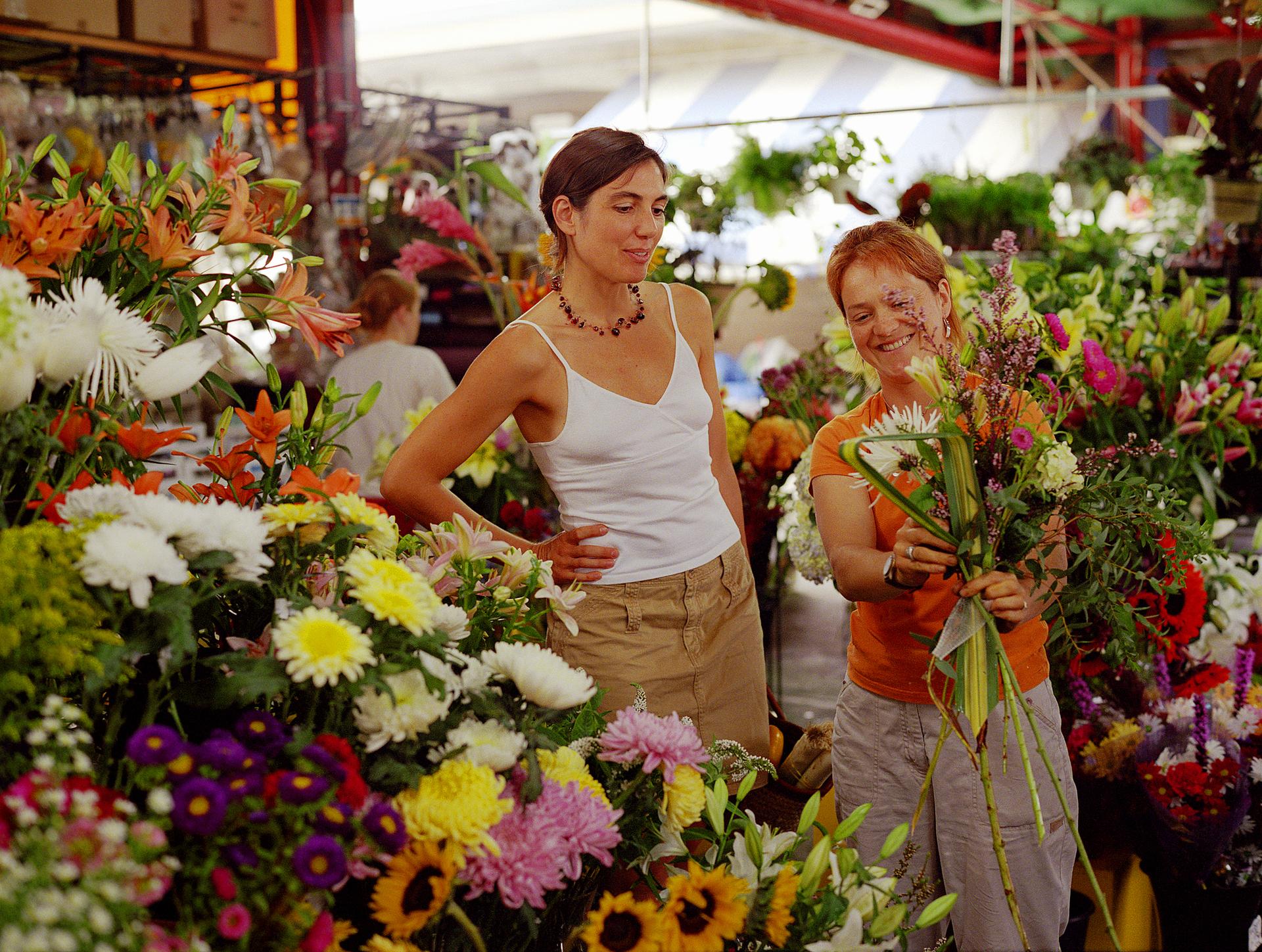 Experience Montreal's rich history using all five senses at its urban markets, many of which are more than 150 years old. If you don't have time to explore Quebec's bountiful flavor trails, farms, and wineries, Montreal's markets provide a wonderful opportunity to sample the province's fresh produce, cheeses, chocolates, and pastry treats, direct from the farms and artisans who create them.
Gather with the locals, get to know the merchants, and eat your way through five of Montreal's best markets.
1. Jean Talon Market
You've probably already heard of this one! Jean Talon is the city's biggest public market and one of the oldest and largest open-air markets in North America. Nestled in the heart of Little Italy, it boasts an enormous array of fresh produce, local ice cream, Italian specialities, exotic spices, bakeries, cheese and fish mongers, as well as premium coffee served in funky cafes. A wander through the Jean Talon Market should be on your list of top three things to do in Montreal.
2. Saint-Anne Market
There's truth to the saying, "from little things, big things grow." What started as a tiny market in 2000 with just seven vendors is now one of Montreal's market hot-spots, with more than 1500 visitors every Saturday. The Saint-Anne Market sits on the waterfront at Lalonde Park and closes for just three weeks annually, straight after Christmas. This is a market with a mission - to promote local and organic produce. It does this not only through its 40-plus vendors, but also through educational workshops and cooking demonstrations. Discover Quebec's finest organic offerings and immerse yourself in the arts and culture that is all part of the experience at this dynamic marketplace.
3. Atwater Market
When you spy the imposing clock tower set against a stunning art deco style building, you'll know you've found the Atwater Market. Set along the Lachine Canal bike path, it's the perfect stop for visitors exploring the city on two wheels. Feast on delicious Asian food for lunch, or simply grab ice-cream to go as you stroll past the colorful vendors selling everything from smoked meats to Christmas trees.
4. Maisonneuve Market
The Maisonneuve Market has been around since 1910 when it quickly became a local favourite on Montreal's east side. Even though it has since moved from the beautiful Beaux-Arts style building where it was originally housed, the Maisonneuve Market is still worth checking out. As one of Montreal's main public markets, you'll find everything you need to satisfy your tastebuds, from locally grown fruit and veg, meats, cheeses, and fish caught fresh every day.
5. Lachine Market
Lachine Market is proof that size is no indication of greatness. At more than 160 years old, Lachine Market is not only the oldest market in Montreal, it's also the smallest. But don't let this put you off. What it lacks in size it makes up for in quality and character. Open all year long, you'll find some of the best gourmet deli treats in the city, along with delectable pastries, cheeses, and locally grown produce. Visit during winter and feel the festive cheer, with Christmas trees lining the outdoor pathway.